Stand in front of the olive-oil section at the grocery store and you'll start asking questions.
Is this one better for cooking or finishing? Should I stick to Italian oils, or try Greek or Spanish—or Portuguese? Why would I spend $35 on a single bottle?
These are valid. Experts will tell you that buying olive oil (that is, extra-virgin olive oil) really comes down to personal preference, and finding your favorite is all about experimenting. Try enough oils and you'll start to notice different flavor profiles—like piquant, peppery, mild, grassy, fiery—and which one you like best. But there are still a few easy ground rules to follow: Look for dark or opaque bottles because olive oil doesn't like light. Read the label to learn the country—or countries—of origin, the harvest date, and to make sure it's truly "extra virgin" ("pure," "light," or just "olive oil" are not substitutes for EVOO).
People like to compare olive oil to wine, but there's one massive difference: "Olive oil does not benefit from age at all," says Nancy Harmon Jenkins, author of Virgin Territory: Exploring the World of Olive Oil. Olive oil only lasts for about 18 months. If you're worried that your oil has gone bad, food writer Kimberly Stewart has an easy test: "Rancid oil smells like children's Play-Doh," she says, "or mouse urine." And on that note, we gathered 14 recommendations from chefs, importers, and food writers on the best extra-virgin olive oils to use for any occasion.
Best Olive Oils for Everyday Use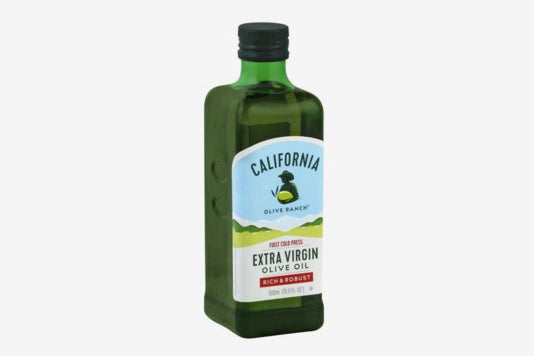 Jenkins calls California Olive Ranch a good beginner olive oil that's affordable, versatile, and available in three different flavors for everyday use. They've also been certified by the California Olive Oil Council. Stewart, author of Eating Between the Lines, also uses California Olive Ranch often and noted that the producers manage to maintain the quality of the oil while keeping the price fairly low.
BUY: California Olive Ranch Extra Virgin Oil
$15, Amazon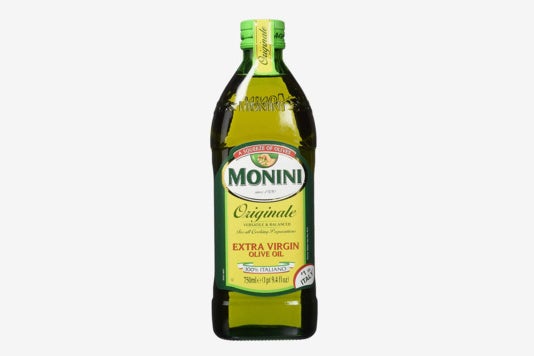 Erin Shambura, owner and chef at Fausto in Brooklyn, recommends the medium-bodied Italian Monini Extra Virgin Olive Oil for daily use. It has a fruity, grassy flavor, and can be used for both drizzling and for cooking meats, vegetables, and sauces.
BUY: Monini Extra Virgin Olive Oil
$24, Amazon
Best Olive Oils for Finishing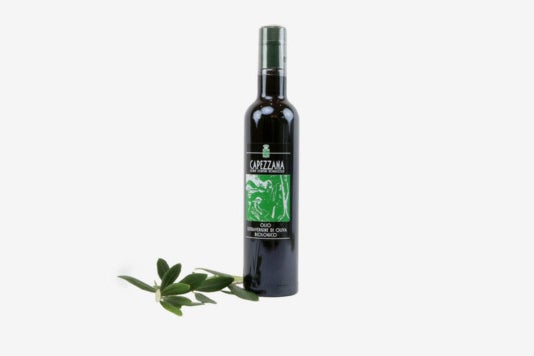 You'll hear a lot about the high quality of Tuscan olive oils from experts, and Jenkins is no different. "It's the best oil in the world," she says. Tenuta di Capezzana is a Tuscan oil produced outside Florence, and Shambura describes it as having "a buttery, mild flavor and a peppery finish. It has a nice balance of fruit and bitter with an earthy aroma," she says. Shambura recommends using this oil for roasted or grilled meat, and on hearty vegetables and mushroom dishes. These bottles are 17 ounces each.
BUY: Tenuta Di Capezzana Extra Virgin Olive Oil (2 Bottles)
$80, Amazon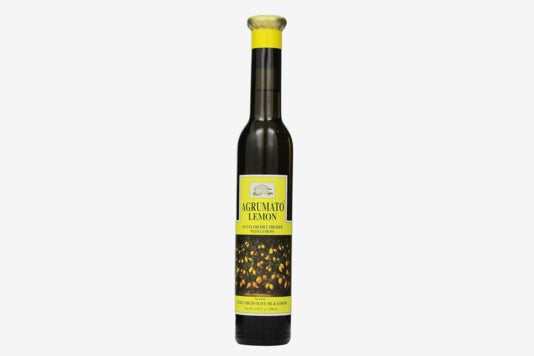 Produced in the Abruzzo region in Southern Italy, the Agrumato Lemon Olive Oil is another favorite of Shambura's. As the name suggests, the oil has a lemony aroma. "It's a unique product because the olives and lemons are crushed simultaneously," she says. Drizzle this oil on cooked fish, white meat, crudos, and vegetables.
BUY: Agrumato Lemon Extra Virgin Olive Oil (200 ml)
$6, Amazon
Best Olive Oils for Salads
If we haven't already made it clear that the quality of Tuscan olive oils is hard to beat: James Beard Award–winning chef Jonathan Waxman recommends this oil from the famous Frescobaldi estate for salads with seafood and vegetables. Though the color of the olive oil is not an indication of taste or quality, the bright-green liquid of Frescobaldi Laudemio is definitely eye-catching.
BUY: Marchesi de Frescobaldi Laudemio Extra Virgin Olive Oil
$40, Amazon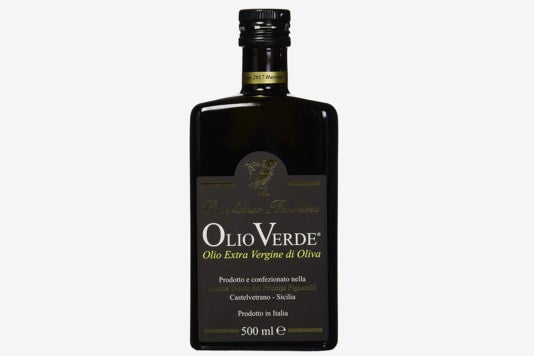 If you're looking for an affordable oil for an easy drizzle, Shambura says Olio Verde is a great choice with a mild flavor and less bitter notes. It's a single-origin Sicilian oil made with Nocellara del Belice olives. (Noce in Italian means walnut, so look out for a nutty flavor.)
BUY: Olio Verde Oil Olive Extra Virgin
$21, Amazon
Best Olive Oil When You Need It in Two Hours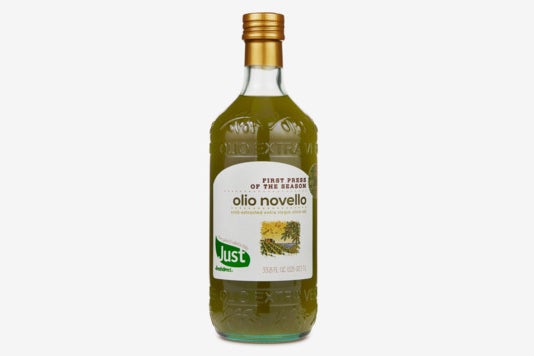 Supermarket EVOO brands tend to get a bad reputation, but the next time you need a quick fix, food writer Hannah Howard suggests FreshDirect's brand. The online shopping site has an Italian organic olive oil for everyday purposes, as well as an early harvest EVOO from Sicily that's available only for limited periods.
BUY: Just FreshDirect Organic 100% Italian Extra-Virgin Olive Oil
$18, FreshDirect
Best Italian Olive Oils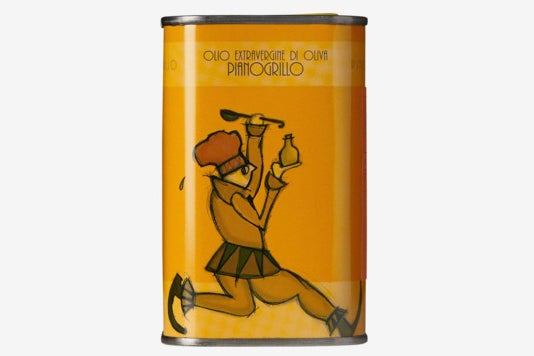 Italian olive oils are widely used around the world, and there are a lot of them, so we asked Beatrice Ughi, founder and president of high-quality Italian food importer Gustiamo, for her recommendations. She picked Pianogrillo, which comes from the Ragusa province in Sicily, known for its excellent quality of oils.
BUY: Pianogrillo Extra Virgin Olive Oil
$21, Amazon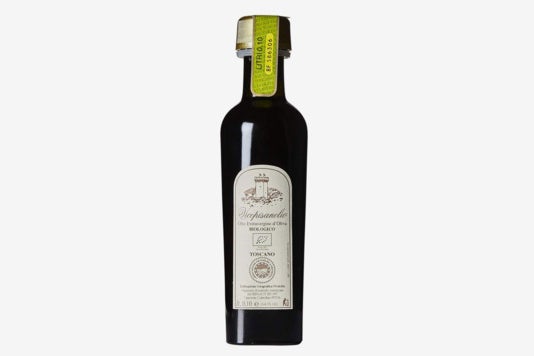 Another Tuscan olive oil produced on a hilltop village near Pisa. This one is made with 100 percent Frantoio olives, said to be one of the best varieties for making olive oil. Ughi says this is definitely one to try.
BUY: Vicopisano Organic Extra Virgin Olive Oil
$14, Amazon
Best Spanish Olive Oils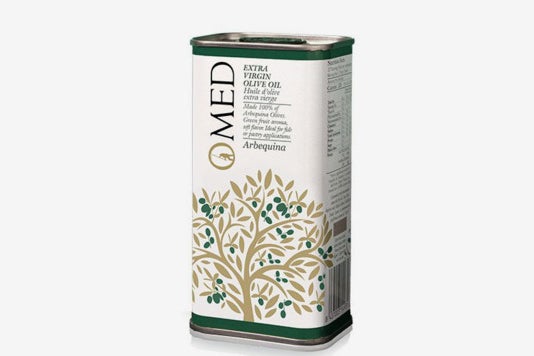 Alex Raij, chef and owner of New York City Spanish restaurants El Quinto Pino, Txikito, and La Vara, specializes in cuisine from the Basque region of Spain. She prefers olive oils that are "grassy and neutral, but not usually spicy," and recommends O-Med's 100 percent Arbequina olive oil with a low acidity. When trying out different olive oils, many experts suggest tasting the raw oil, but Raij has a different approach. "The true test of olive oil is on food. Floating in a soup or on bread, with a little bit of sea salt," she says.
BUY: O-Med Arbequina Extra Virgin Olive Oil
$14, Amazon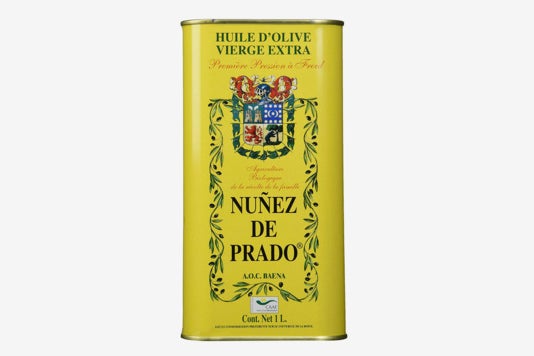 Nuñez de Prado is Waxman's recommendation for a Spanish oil from the Andalusia region. He uses this oil for roasting meats as well as for marinades. Dean & Deluca, which sells the olive oil in New York, describes the oil as "a full-flavored and fruity blend with hints of grassiness, almonds, and butter."
BUY: Nuñez De Prado Extra Virgin Olive Oil Tin
$27, Amazon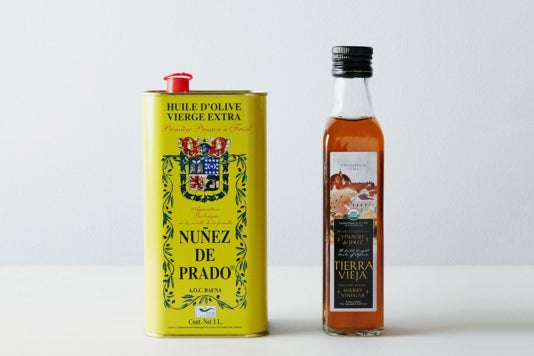 (If you're looking to get this as a gift, it also comes in this nice set with fancy sherry vinegar.)
BUY: Organic Spanish Olive Oil & Sherry Vinegar Set
$36, Food52
Best Greek Olive Oil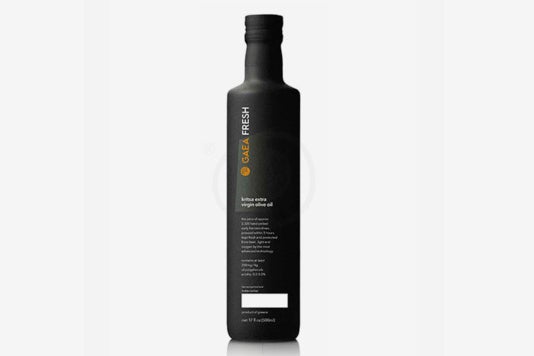 Greek oils don't get as much attention as Italian or Spanish ones, but Howard says it's one of her favorite oils to use while cooking. At $23, it's cheap enough to cook with, but also good enough to drizzle on as a finishing oil, she says. It's pressed within three hours of harvest, and importantly, features the harvest date on the label (not all brands do this).
BUY: Gaea Fresh Olive Oil, Extra Virgin
$23, Amazon
Best Olive Oils for Gifting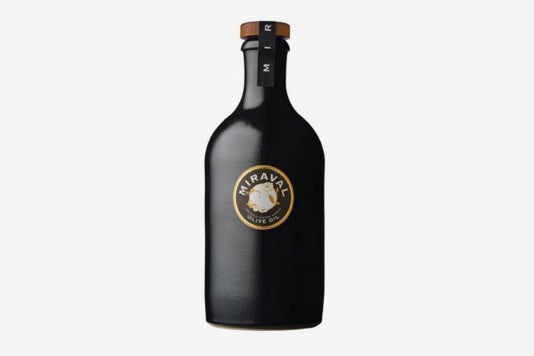 It's not uncommon for wineries to get into the olive-oil business, and Miraval in Provence (you might know it as the winery belonging to Brad Pitt and Angelina Jolie, which it still is, even after their separation) makes a beautiful bottle. Howard, who recently gifted a bottle to friends, says it's delicious enough that you can make a whole meal with just a bowl of the oil and some good bread.
BUY: Miraval Organic Extra Virgin Olive Oil
$70, Amazon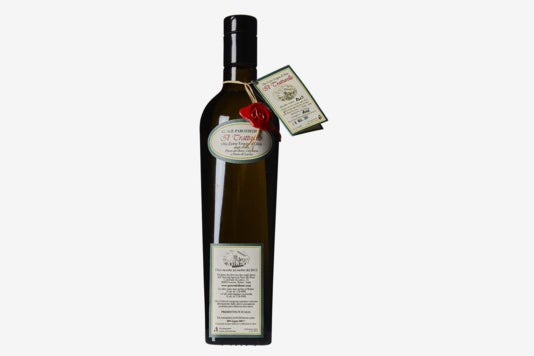 Ughi of Gustiamo recommends this 750 ml bottle—a bit bigger than the standard half-liter—for gifts and special occasions. The gorgeous bottle is emblazoned with a red wax seal and is individually numbered. "It gives you a sense of uniqueness," she says. Produced in Piani di Larino, in the Molise region of Italy, Ughi says it's one of her importing company's best sellers.
BUY: Il Tratturello Extra Virgin Olive Oil
$45, Amazon
Plus Two Cruets We Like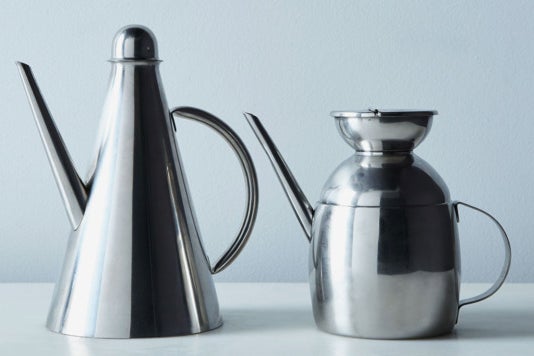 Ultramodern and stainless steel.

BUY: IPAC Oil Cruets
$28, Food52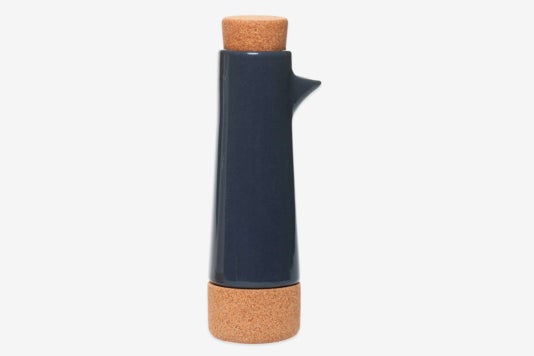 This cork-and-ceramic oil cruet has a nice Scandinavian feel to it.