Trumpstagram is Slate's pop-up blog that close-reads Instagram accounts in the Trump orbit.
As a cultural object, Tiffany Trump has become a site of liberal wish fulfillment. She is Donald Trump's second daughter, his middle child from his middle marriage, not young enough to be kid-cute and not quite old enough to be a competent executor of the Trump agenda. The same people who believe Melania Trump may be a secret feminist held against her will imagine Tiffany as a budding resistance fighter filled with resentment and rage. There are few sympathetic figures in this administration, crowded as it is with grifters and racists. Tiffany, the snubbed child Trump often seems to forget, provides an ample vessel for the anti-Trump public's spare compassion.
As a person, though, Tiffany is something a little different. A 24-year-old law student at Georgetown University, she comports herself like a teenager still figuring out how to live in the real world—at least according to her Instagram. While her older sister travels the world with a hollow "women's empowerment" mandate, Tiffany records Insta stories of her glitter-heavy crafting practice and plays with filters that make her face look like a baby's. Left-leaning observers are quick to point out moments that make it seem like Tiffany's sending a coded message against her dad—liking an Instagram post taken at a March for Our Lives rally, posting a picture of herself at a bar playing a card game that mocks the president—but, taken as a whole, her Instagram persona doesn't support the revolutionary Tiffany theory. In this case, the simplest explanation may be the correct one: She's an immature, privileged kid with an interest in politics that extends only as far as it directly relates to her absentee father.
That's not to say the other common Tiffany theory, that she's perennially courting the approval of a dad who barely remembers she's there, is untrue. Her Instagram posts about the president are heartbreakingly thirsty, considering how little space she seems to occupy in his brain. (He frequently tacks her on as an afterthought when he lists his children and once said, on Fox & Friends, that he was proud of Tiffany "to a lesser extent" than her three older half-siblings.) For Trump's past two birthdays, Tiffany has published photos of the two of them that look like they were taken at a White House meet-and-greet.
Compare those images to the photos of Tiffany and her mother, Marla Maples, Trump's second wife. Tiffany and Maples wear matching leggings while they play golf, spend quality time in the snow, take sultry selfies together, and have sat for multiple studio portrait sessions as a pair. Their friendship seems genuine and sweet. Tiffany used to post photos of her then-boyfriend, a Hillary supporter, before they separated last year, but now she mostly appears alone. Maples emerges as Tiffany's dearest companion on a page mostly barren of other age-appropriate buddies. The resulting vibe is both wholesomely family-oriented and also kind of lonely and sad.
With nearly zero friends represented on Tiffany's Instagram (she did offer one notable recent exception), the question becomes: Who's taking all these photos? The bread and butter of her account is the solo full-body shot, usually in slinky party garb, often with a posh interior or urban vista in the background. These images are her furthest departure from the respectable, pastel-toned Ivanka model of presidential daughterhood: Tiffany favors sequined minis over sheath dresses, cleavage over clavicle, and unsubtle stilettos over modest pumps, seemingly more concerned with looking like a snack than painting a glowing, feminine veneer on a cruel presidential administration. Tiffany must have people around for the moments that occasion such dressing up—I would assume she doesn't make a habit of visiting Las Vegas balconies, well-appointed bars, Los Angeles pool decks, and Trump wineries alone. But without anyone else in the frame to keep Tiffany company, a follower might find it easier to imagine her asking a Secret Service agent or low-wage venue worker to take her photo than to envision a friend behind the camera.
It's hard to know whether the near absence of other people on Tiffany's Instagram page is a reflection of her isolation, her narcissism, or the lack of people in her D.C. social circles willing to appear on a Trump child's social media account. Whatever it is, Tiffany fans can take solace in the knowledge that she has a fruitful, admiring relationship with herself. One of her recent Instagram stories, a series of videos taken in her New York apartment, revealed a stylized, larger-than-life portrait of herself hanging above her sofa.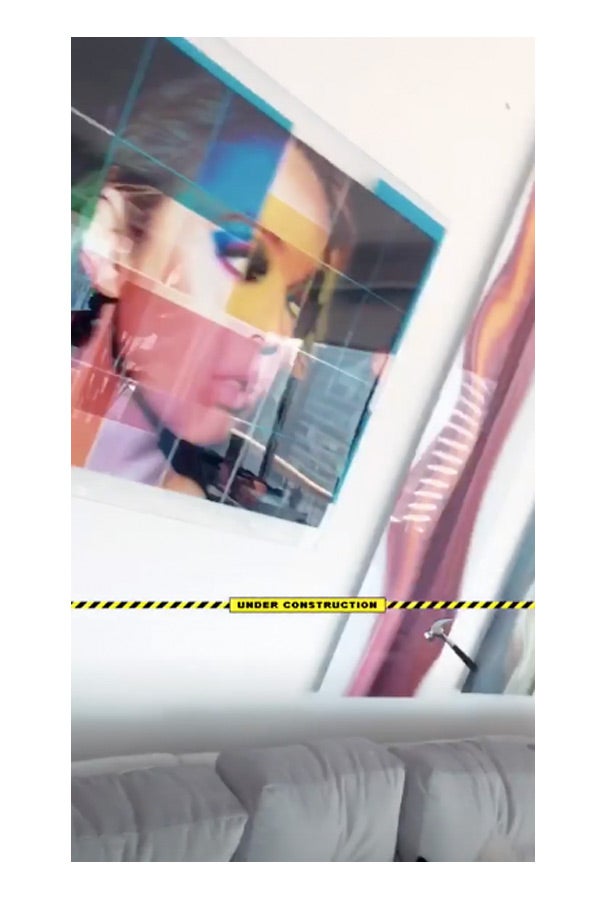 Other stories document various craft projects she undertakes, often involving sparkles, nail polish, hot pink spray paint, and gold accents. These are saved in a highlight reel on her Instagram page labeled "ⒹⒾⓎ ˣ ⓉⓉ," as if she's planning on launching a commercial line of glitter-glued candle holders someday. It's the only set of Instagram stories she's saved from the platform's 24-hour auto-destruct feature.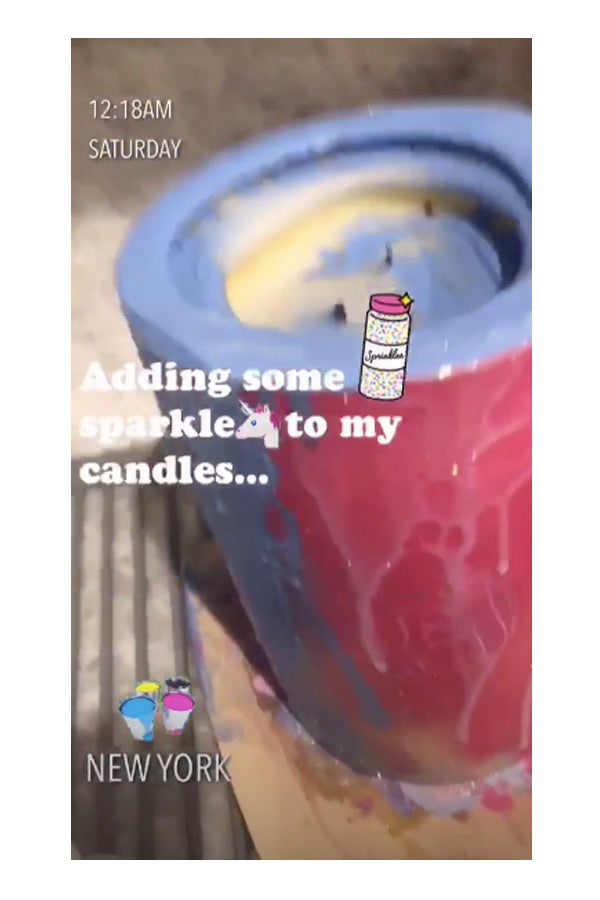 Then there are the showy fonts she has lately taken to using on her Instagram page, which may remind older millennials of the ways we used to write our AOL Instant Messenger away messages circa 2002, forever one-upping each other with increasingly unreadable lettering. "ⓦⓘⓝⓓⓨ ⓒⓘⓣⓨ #ⓝⓨⓒ," Tiffany labeled a photo of herself on a boat in June, apparently oblivious to the fact that "Windy City," as a nickname, has already been claimed by Chicago. A recent portrait she posted, from the designed-for-Instagram Dream Machine exhibition in Brooklyn, carried the caption "ℐ ⅅℛℰᎯℳ ℐℕ ℂᎾℒᎾℛЅ TℋᎯT ⅅᎾℕ'T ℰxιѕт." The only person I know who has a keyboard on her phone that can type like this is my 11-year-old cousin.
When you scroll through Tiffany's Instagram page, a predictable narrative emerges. A young woman who is both an only and a middle child struggles to carve out a distinctive identity, her growth stunted by inherited wealth and a babyish, inattentive father she nevertheless reveres. I'll leave to psychologists the question of how having a dad who speculates about the size of his 1-year-old daughter's someday-breasts affects that child's development, but it does seem clear that having a set of apparently better-loved half-siblings has made Tiffany eager to prove her close connection to the more prominent daughter in the family. She's posted campaign-trail selfies and formal White House photos with Ivanka, in addition to a promotional shot with Ivanka's Women Who Work book. ("I'm so proud of my big sister," the caption reads.) By contrast, on Ivanka's Instagram page, as in the publicly visible realm of the president's life and administration, Tiffany's cameos are few and far between. So on her Instagram, in glamour shot after glamour shot, it's almost touching to see her rewrite that narrative with herself as the star.
Read more Trumpstagram here.