Right now, Americans use about 500 million plastic straws a day, most of which end up in the ocean. In an effort to cut that number down, two months ago, the New York City Council introduced legislation to ban food-service providers from offering single-use plastic straws. Soon after, Starbucks promised to eliminate them by 2020. But what's a straw-loving citizen to do? Now that you might actually be confronted with the possibility of carrying your own straw for coffees to go and movie-theater Cokes, we've dug around to find the best one.
What we found is that while stainless-steel straws are the most ubiquitous alternative to the plastic straw, they're far from perfect. Metal transfers heat, so sipping scalding coffee could mean scalding lips. They're also strong and hard, which scares away a lot of people who are worried about chipping their teeth and who have the habit of anxiously chewing their straws.
The universal solution, however, is the Koffie straw, which is made from soft silicone and will remain room temperature even if a drink is piping hot. It's thin enough to fit through the slit in a hot coffee cup, flexible enough to fold up into any bag and carry around, and dishwasher-safe (although it also comes with a pipe cleaner to scrub out the insides). It comes in two sizes (seven and ten inches), which can reach the top of just about any cup, but Koffie users have been known to cut them with scissors so that they'll fit comfortably in wine glasses, too. (What's more embarrassing: red-wine teeth stains or drinking wine with a straw?) Best of all, silicone is durable and lasts forever, but when the straw's ready to toss, just burn it. The Koffie will turn into 100 percent biodegradable ash.
Runners-up
Stainless-Steel Straw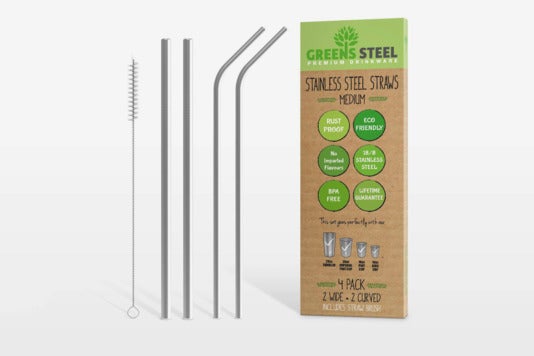 Strategist writer Bethany Blakeman has written about her favorite stainless-steel straws before. While poking around on Amazon one day, she found a set made by Greens Steel, "I opted for a four-pack—it comes with two straight and two curved straws, as well as a brush for cleaning. I brought them to the office with me the day after they arrived, and immediately gave one to my office coffee buddy—who agrees that the straw is magnificent," she wrote. "I keep these in my tote bag (if you are worried about them getting dirty, I suggest a pencil pouch), and whip them out whenever I'm at a coffee shop."
BUY: Stainless Steel Straw Set
$10, Amazon
Stainless-Steel Straw With Silicone Tip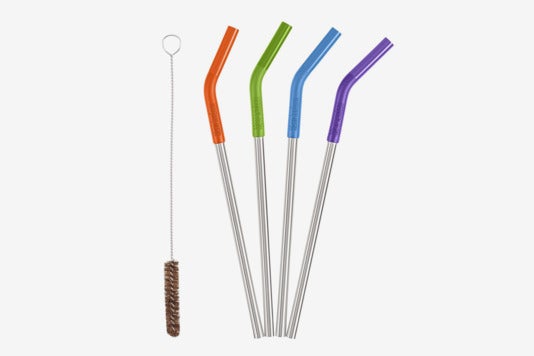 For the fickle who just can't decide, there are stainless-steel straws with silicone tips, which eliminate the scalding-lips issue and the fear of chipped teeth. They're soft at the top. Emma Riley, director of strategic partnerships at the Lonely Whale Foundation, an incubator for "courageous ideas that drive impactful marketing-based change on behalf of our ocean" (Adrian Grenier is a big supporter), recommend those made by Klean Kanteen.
BUY: Klean Kanteen 5 Piece Stainless Steel Straw Set
$10, Amazon
Glass Straw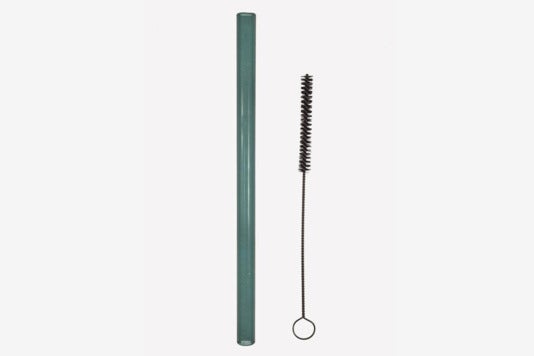 For a pretty straw to keep at home and use over and over again, there are Simply Straws glass straws. Of course glass won't work well for traveling, but they're elegant and colorful options and are perfect for a dinner or cocktail party. These straws come with bends or stick straight and in a variety of widths, so they'll work for anything from smoothies to boba tea.
BUY: Simply Straws Wide 8-Inch
$21, Amazon
BUY: Simply Straws Classic Party Pack
$44, Amazon
Bamboo Straw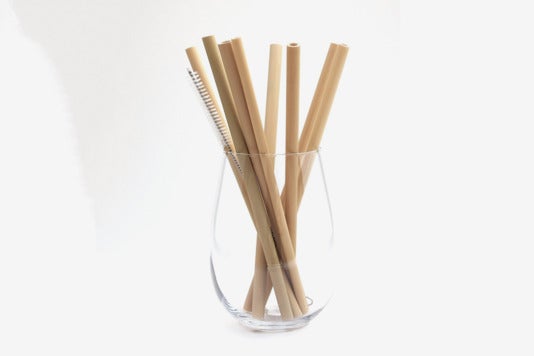 Organic bamboo straws are often the cheapest option, so even though they're meant to last a really long time, you also don't have to feel bad about losing them or throwing them away.
Lauren Singer, environmental activist and CEO of the Package Free Shop says that because these are literally sticks, when you're done with them, all you have to do is stick them in the woods and walk away. That's how renewable they are. While these have a more natural feel, they also come in wider versions for smoothies and thicker drinks.
BUY: Buluh Straws, Set of 8
$15, Amazon
Paper Straws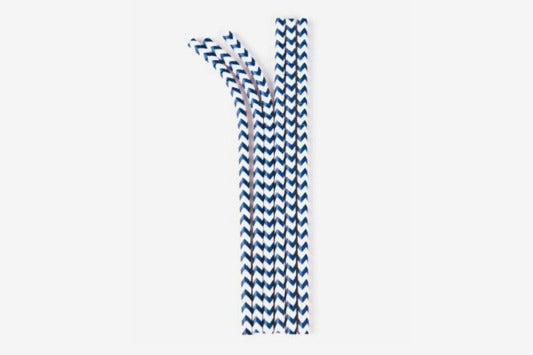 Paper straws don't really solve the waste issue because you're still only using them once, but at least they're not plastic. These also start disintegrating after a while, but if you just want a bunch of straws around for a party or what have you, Riley from the Lonely Whale Foundation suggests a company called Aardvark.
The chevron pattern is cute.