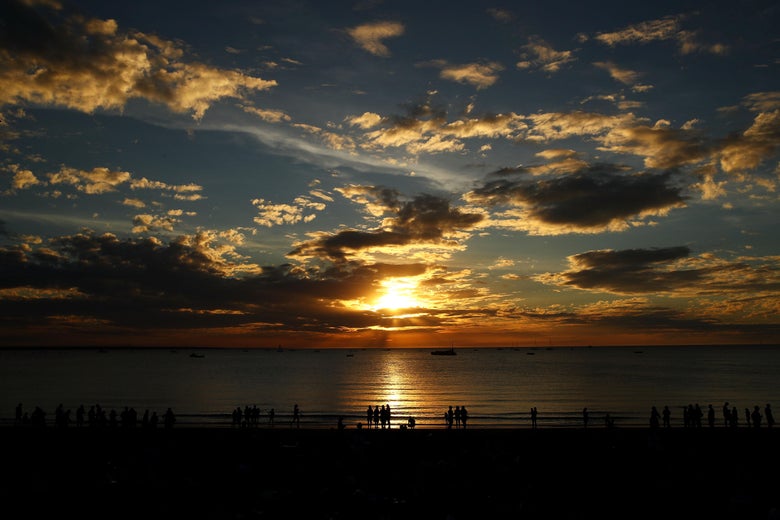 We all know by now that applying SPF before stepping into the sun is an absolute must. But few of us remember—or even know—that we should be treating our skin after sun exposure, too. And not just on vacations or when you've burned: "Even low levels of UV light can affect the skin, causing both skin-barrier disruption and inflammation, in addition to damage to collagen and skin cells' DNA," says Joshua Zeichner, director of cosmetic and clinical research at Mount Sinai. Besides sunscreen, "whether you get a bad sunburn or not, you should make sure to use after-sun moisturizers."
Point taken. We talked to four dermatologists and one aesthetician about the products they trust for treating post-sun skin. We also double-checked with them about how to treat serious burns, and in addition to the products below, they advise cold compresses and ibuprofen. "On smaller sunburned areas, you can also layer on hydrocortisone cream," says Jordana Mattioli, a New York–based aesthetician. For everything else, here's what to get to help angry skin to chill out.
Best All-Around After-Sun Products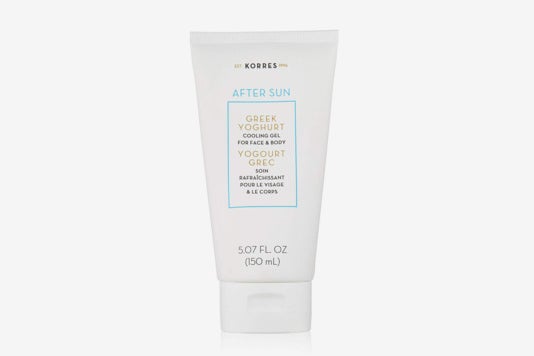 "The yogurt base and its proteins are very calming to the skin," says dermatologist Ranella Hirsch, of Skincare Doctors in Cambridge, Massachusetts, of this gel, which also contains nourishing sweet almond oil and anti-inflammatory calendula extracts. To make it even more refreshing, try keeping it in the same place that you store your yogurt—in the fridge.
BUY: Korres Greek Yoghurt After-Sun Cooling Gel
$49, Amazon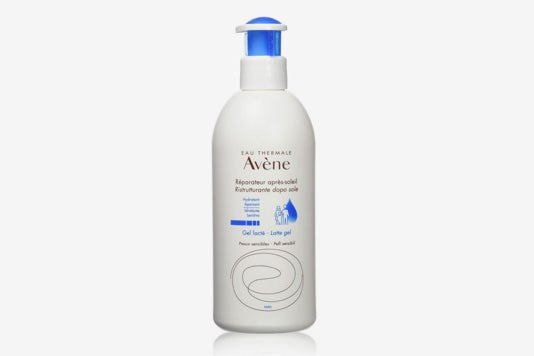 If you're indecisive, this hybrid formula gives you the best of both worlds: It sinks in quickly like a gel, while delivering the hydration of a lotion. Another plus: It contains ceramides, which help repair the skin barrier and prevent dehydration.
BUY: Avène After-Sun Repair Creamy Gel
$29, Amazon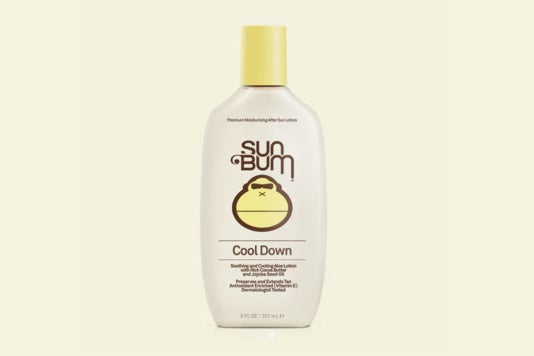 Both Zeichner and Ellen Marmur, associate clinical professor of dermatology at Mount Sinai in New York, gave this product their stamp of approval. Zeichner says Sun Bum's unscented lotion is a good option not only for its soothing and hydrating formula, but also because "it's a totally natural product," and prevents peeling to boot.
BUY: Sun Bum Cool Down Hydrating After Sun Lotion
$13, Amazon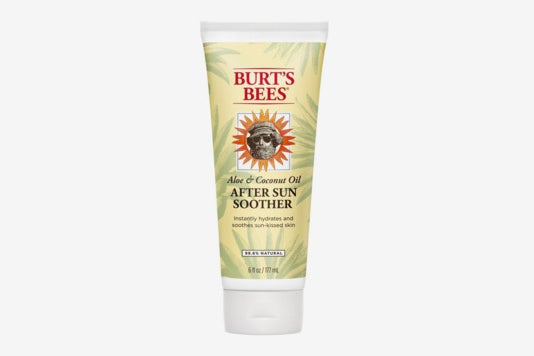 My ears always perk up whenever a skin pro recommends something affordable enough to buy in bulk, like this pick for the face and body from Hirsch. She's a fan of this "very hydrating" product because it has a "good price" and "includes linden extract, which is a natural antioxidant."
BUY: Burt's Bees Aloe and Coconut Oil After Sun Soother
$4, Amazon
"This balm helps to minimize postburn peeling and can be used on the face and body, which makes it great for those looking for a simple after-sun routine," says Joyce Imahiyerobo-Ip, director of cosmetic dermatology at South Shore Medical Center. And no need to worry about bacne—her one-and-done fave is also oil-free and non-acnegenic.
BUY: Clinique After Sun Rescue Balm
$36, Amazon
Best After-Sun Products for the Face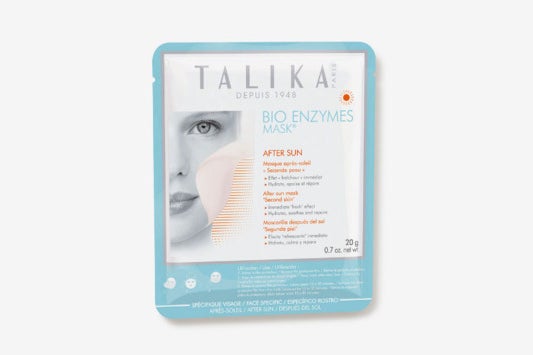 Easy to stash in your travel bag or beach bag, this sheet mask feeds parched skin a refreshing combination of natural ingredients like aloe and protective grapefruit extracts.
BUY: Talika Bio Enzymes After Sun Mask
$12, Amazon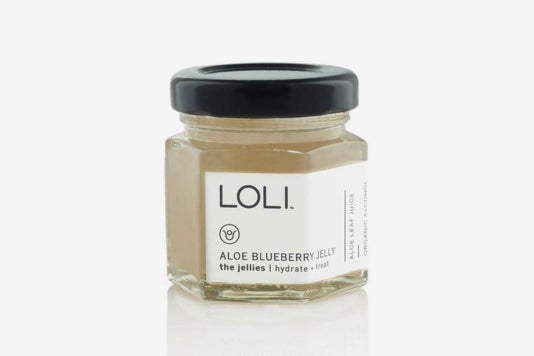 "All skin types can benefit from after-sun products. Everyone from dry, to fair, to dark skin tones can use replenishment and added hydration that may have been lost while in the sun," says Marmur. The Loli hydrator she recommends contains the antioxidant blueberry, and leaves a matte finish for a fresh face with or without makeup.
BUY: Loli Aloe Blueberry Jelly
$38, Loli
Best After-Sun Products for the Body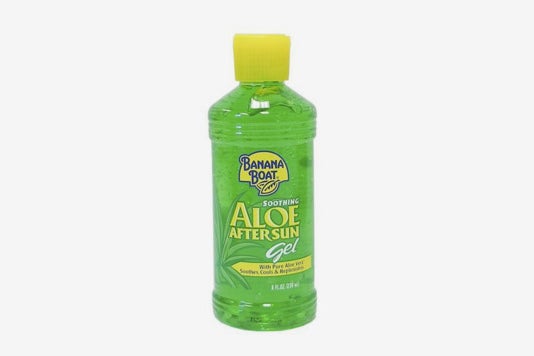 "Aloe is ultracalming and soothing, which is why it's so commonly used," says Zeichner. Hirsch concurs: "Aloe vera is the OG after-sun ingredient, and this is an inexpensive aloe product that's great to keep around."
BUY: Banana Boat Soothing Aloe After Sun Gel
$8, Amazon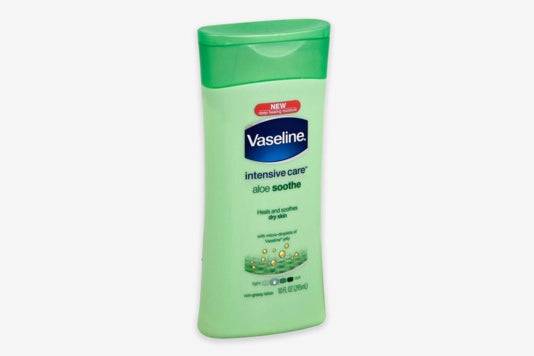 "After-sun products come in a variety of textures, but I generally recommend lotions because they are easy to spread over large surface areas. This is an ultralight moisturizer that does double duty as an after-sun skin-care product," says Zeichner. Plus, it's nonsticky.
BUY: Vaseline Intensive Care Aloe Soothe Body Lotion
$11, Amazon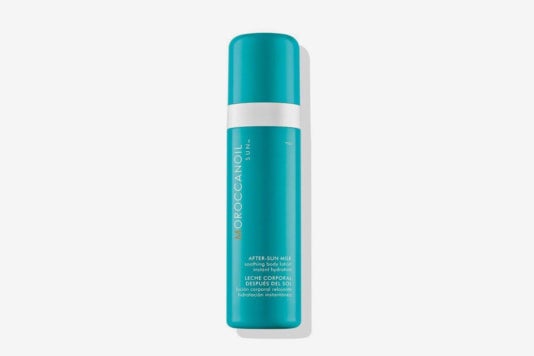 "For my body, I am currently in love with Moroccan Oil After Sun Milk. It's great if you have a mild sunburn, and it has a pleasing smell that my patients seem to love," says Imahiyerobo-Ip. Although it's on the pricier side, the milky formula checks off all the boxes. "It's lightweight, fast-absorbing, and contains naturally cooling aloe, antioxidant-rich argan oil, and vitamin E, along with coconut and passion-fruit oils," Imahiyerobo-Ip explains.
BUY: Moroccan Oil After Sun Milk Soothing Body Lotion
$247, Amazon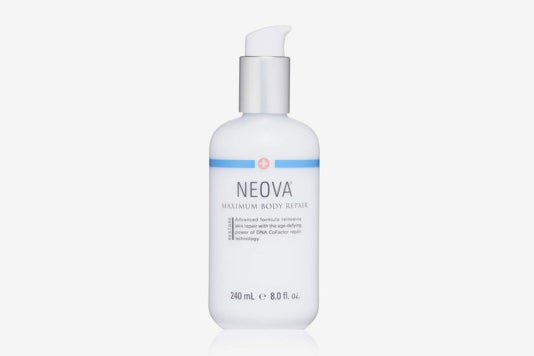 Mattioli calls this serum "hands down the best repairing product for the body." One edge it has over everything else on this list: It also firms.
---