Due to a long history of exclusion from labor protections and social marginalization, domestic workers have been one of the most isolated and vulnerable classes of workers in the United States. Now, Seattle is considering a plan to establish basic labor protections and a local standards board specifically for people who work within their employers' households, often as caretakers or cleaners.
The proposed legislation before Seattle City Council, a domestic workers bill of rights, would protect domestic workers' rights to a minimum wage, rights to breaks, and rights to protect their private property while on the job, regardless of contract type or employment status. The bill of rights would also create a standards board where workers, employers, government employees, and community stakeholders could come together, set, and enforce locally informed standards for employing domestic workers with legal ramifications. The Seattle Domestic Workers Alliance surveyed local domestic workers and found that more than half did not have written contracts, leaving them particularly susceptible to workplace violations.
In 1935, the United States passed the National Labor Relations Act, which protects workers' basic rights to organize and bargain collectively, but it excluded domestic workers, as well as agricultural workers, both occupations dominated by people of color and, today, immigrants. The Fair Labor Standards Act of 1938, which gave workers a right to overtime pay, also excluded them. More workers have been included in the protections afforded since, but in-home domestic workers remain excluded. Nonetheless, domestic workers have consistently organized themselves, where possible, in order to improve their inconsistent and widely varying working conditions and pay. As a result of advocacy from the National Domestic Workers Alliance and others, New York state was the first to pass a domestic workers bill of rights in 2010. Since then, seven more states followed. Seattle is considering the first bill to mandate the creation of a standards board specifically for domestic workers' needs.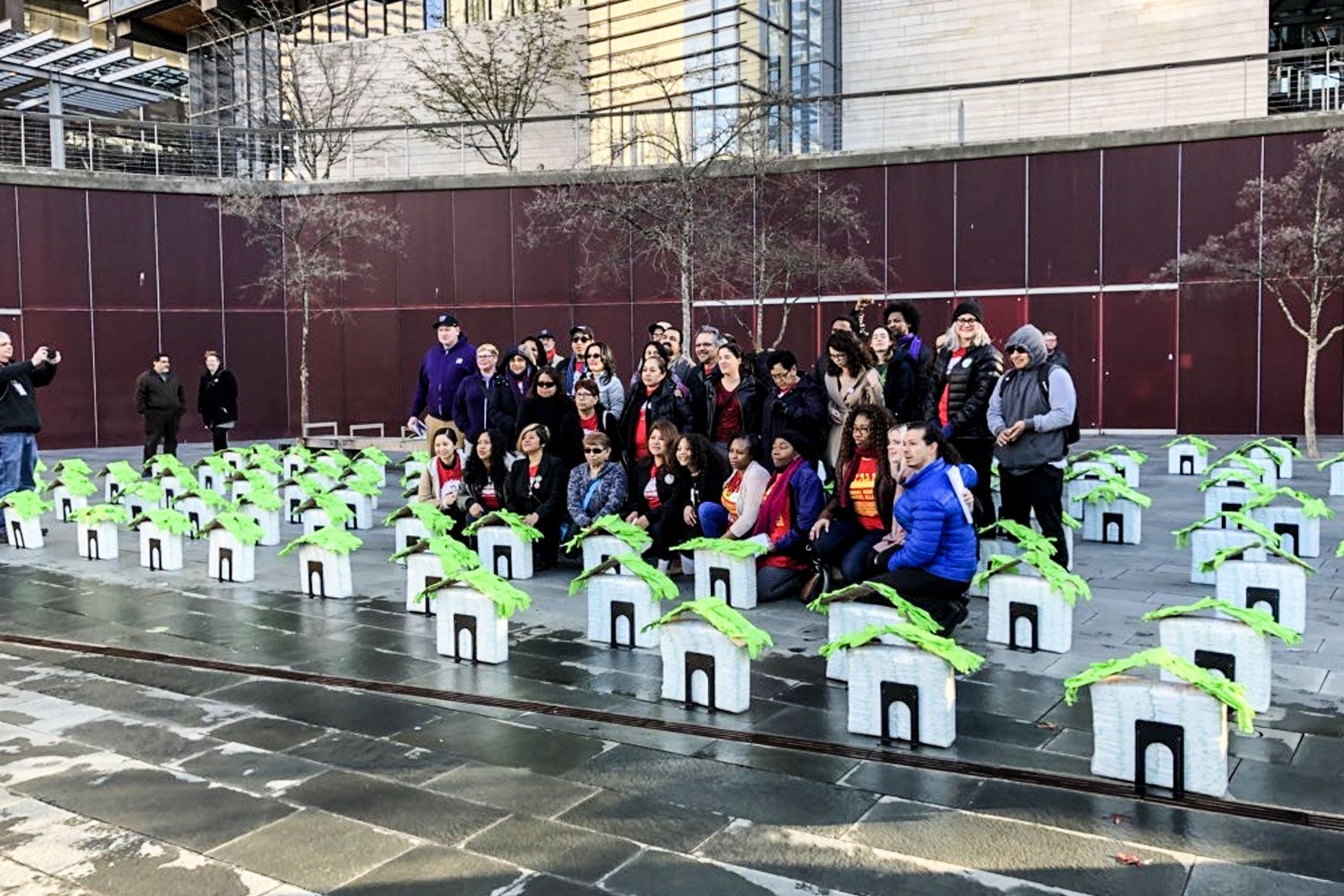 In the absence of federal labor protections for domestic workers, states and municipalities are left on their own to figure out how to improve and regulate their labor standards. The Seattle legislation outlines a list of objectives for a future standards board to take on, including reaching out to domestic workers for information-sharing, creating a place to report sexual harassment and other abuses, and setting a plan for enforcement. The standards board centers domestic workers themselves in that process and establishes a precedent for future protections for other unprotected workers, such as contractors and farmworkers.
Domestic workers are often invisible in the labor force and particularly vulnerable to sexual harassment due to the private and intimate nature of their work. Sexual harassment runs rampant in the domestic work industry, and often employees have nowhere to report a case of harassment without fear of losing their jobs, and in the cases of undocumented domestic workers, fear of deportation. Seattle's domestic workers bill of rights will ensure that there is a definition and timeline for creating what is essentially a human resources department for workers employed by everyday families, so any domestic worker, regardless of how he or she was hired, has some where to go in case of sexual harassment or abuse.
Since domestic workers work within a household, workers are spread out and often informally hired. This makes collective bargaining for better pay—or even transparent pay that works in other low-wage industries—difficult. The policy before Seattle City Council specifically delineates workers' rights to a minimum wage, gives workers a right to seek compensation if they aren't paid adequately, and implements legal repercussions for hiring entities found guilty of wage theft or other unfair compensation practices in order to protect domestic workers' wages.
Seattle legislators will vote on the domestic workers bill of rights at the end of summer, and local labor activists expect it to pass. Sage Wilson, a representative of Working Washington, a statewide workers organization backing the proposal, hopes that soon other local and state governments will pass protections for domestic workers and include a standards board in them. "There's no practical way for domestic workers to engage in collective bargaining or any form of collective power when they're individual employees in households, so establishing a place where people can build community, organize in a way that matters, and raise industry standards on things like wages and benefits, but also harassment, is really a huge deal," Wilson said. "Domestic workers are leading the way forward."