It was inevitable that I would start to obsess about the best ways to travel with food. When you're writing a cookbook on potlucking, food prep and transport start to take over every possible recipe idea. As I tested each one for durability, over time it became clear that not all picnic-related buyables were created equal. As the summer season gets under way, I'm sharing my knowledge with outdoor-eating novices everywhere. Some are cheap, ecofriendly fixes to make sure everything stays fresh. Others are accessories that look great and function even better. All of them are tried-and-true picnic essentials that I pack for outdoor eating.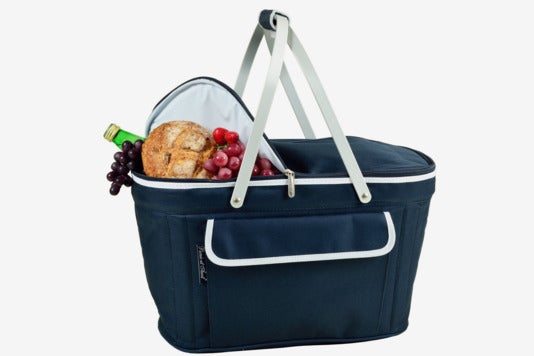 The very best all-in-one item to travel with food. It's a picnic basket that's fully insulated like a cooler and also completely folds flat when you're done. There's also a version that comes with plates, glasses, napkins, and cutlery, if you want that included.
BUY: Picnic at Ascot Large Family Size Insulated Folding Collapsible Picnic Basket Cooler
$40, Amazon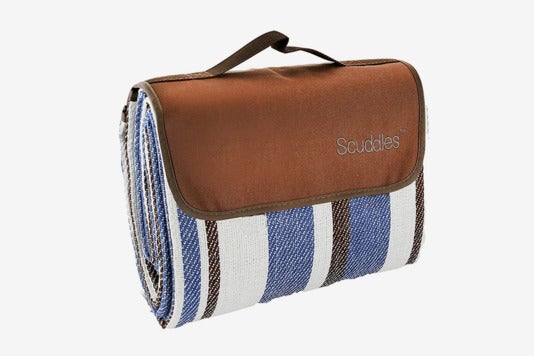 The worst part of picnicking in a New York City park is the often-damp or patchy grass that can make for both unpleasant sitting and difficult cleanup. But my mother-in-law got me the perfect solution—a portable blanket with one waterproof, durable, wipeable side. It can conquer grass, sand, or any other area that you might want to sit in. Folded up, it's an easily portable little rectangle; unfolded, it becomes a five-foot-by-five-foot square.
BUY: Scuddles Extra Large Picnic & Outdoor Blanket
$23, Amazon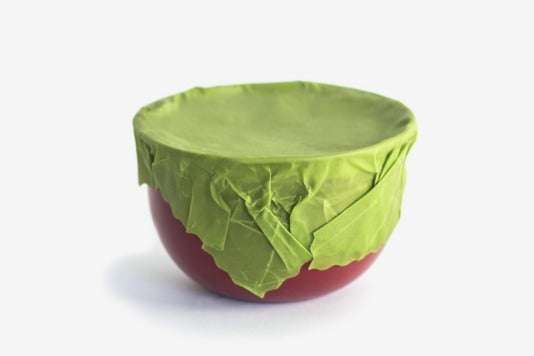 If you want to use something more environmentally conscious than plastic wrap, this wrap can be used on everything from fruit to sandwiches. Made of beeswax and tree resin and hemp, this breathable wrap can be reused and is biodegradable. I don't trust it with anything liquid, but for sandwiches and solids, it's surprisingly sturdy and keeps food very fresh.
BUY: Etee Organic Reusable Food Wraps, Pack of 3 Wraps
$18, Amazon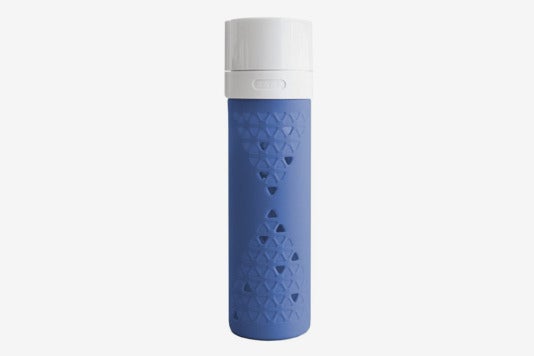 I love bringing along juice and smoothies to an outdoor picnic, but often a regular thermos or bottle still lets in air, which causes liquids with lots of ingredients to separate. This travel bottle uses a vacuum seal, which helps prevent that from happening. From cocktails to fruit smoothies, it's a solution for anything that could start to go bad.
BUY: SANS Juice and Smoothie Preserving Vacuum Sealed Glass Travel Bottle
$30, Amazon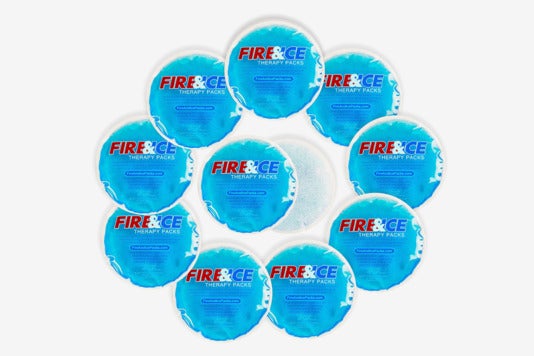 Do you ever pack a bag with ice packs and find that some items are colder than others, depending on proximity to the giant block? These tiny ice packs are much better for distributing temperature, and a whole pack of ten doesn't cost much more than a regular ice pack. They can also heat up as well if you are trying to keep food hot.
BUY: Small Round Hot Cold Packs With Cloth Backing, 10 Pack
$17, Amazon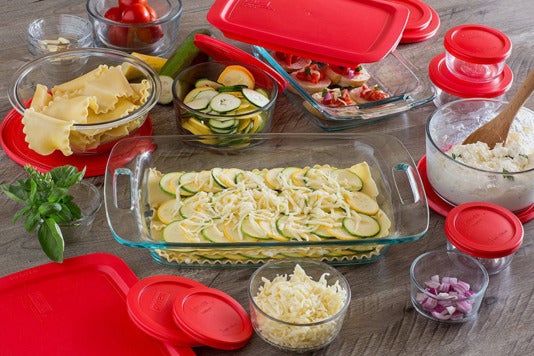 Often, I will just pack the foods I want to bring on picnics in the Etee wraps, but if I really do need actual storage containers, nothing beats a Pyrex. Sturdier than plastic but not as breakable as some glass products, they're also oven-, microwave-, dishwasher-, and freezer-safe, so I can use these on literally any type of food item. The essential all-in-one for making, storing, transporting, and serving food.
BUY: Pyrex Easy Grab 28-Piece Glass Bakeware and Food Storage Set
$36, Amazon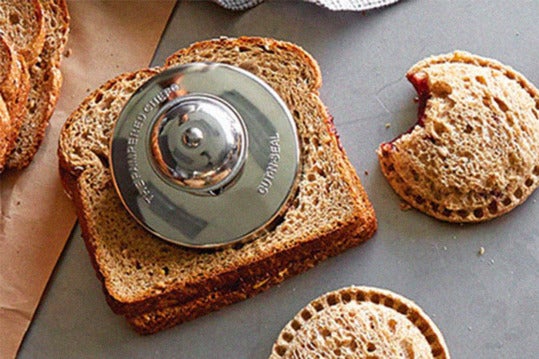 So much of packing food is about thinking of ways to reduce mess on arrival. This is one of those gadgets that is worth the space it takes up in your kitchen drawers—it seals your sandwiches so that nothing spills. They also make them look extra cute, but that's just a side benefit. For messy kids, this is a game changer.
BUY: The Pampered Chef Cut N Seal
$20, Amazon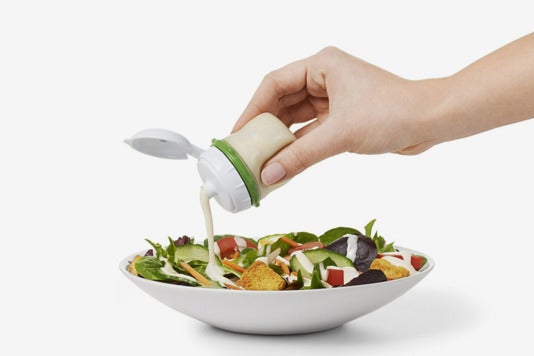 When testing recipes for the book, I found that the most important element for transporting food was keeping the sauce separate. Salads don't wilt, meat dishes don't start to look congealed, and side dishes get new life when tossed with the sauce right before serving. These little containers are perfect because they are small and they also have a squeezing spout to save you from a mess on arrival.
BUY: OXO Good Grips on-the-Go Silicone Squeeze Bottle (2 Pack)
$15, Amazon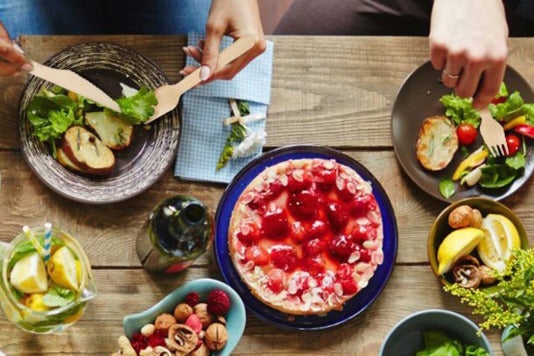 It is rare when an item looks better than the traditional alternative and is ecofriendly, but bamboo does the trick when it comes to disposable dishware and cutlery. They are heavy-duty enough that they don't break, but they are also completely disposable and biodegradable.
BUY: Wood Collection Disposable Bamboo Cutlery Set (Pack of 200 Utensils)
$15, Amazon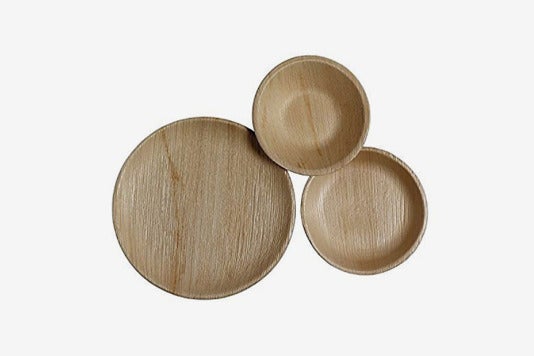 These palm-leaf plates are a great idea for disposable nonplastic dishware.
BUY: CaterEco Round Palm Leaf Plates Set (75 Pack)
$30, Amazon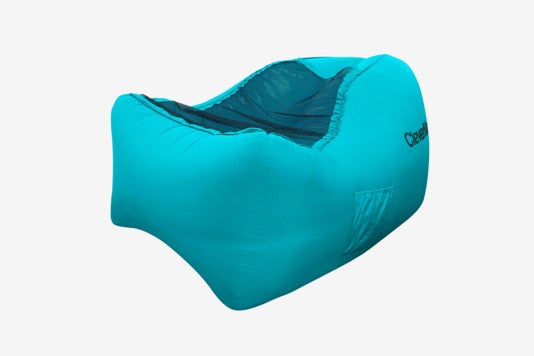 And just as a bonus for those less inclined to sit on the ground, this chair is the easiest thing in the world to tote around before turning into a seat comfortable enough to eat on—it's, importantly, a chair rather than a lounger, so you don't have to lie down while sitting on it. It weighs less than three pounds, but inflates without extra equipment (just hold it open and run). It also comes with stakes, so you can secure it to the ground, too.