In the photo that made them both famous, Ryan M. Kelly is behind the camera and Marcus Martin is flying through the air.
Taken August 12, 2017, the day of the "Unite the Right" rally that made Charlottesville, Va., synonymous with violent white nationalist hatred, the photo is chaos framed. There is Martin, airborne and nearly parallel to the ground after being struck by a Dodge Charger that plowed through a crowd of counter-protesters, his distinctive red-and-white shoes catching the eye before the gruesome angle of his shattered leg. Another protestor's head is nearly touching the vehicle, his body flipped upside down by the impact. Signs declaring "Black Lives Matter" and simply "love" fill the frame. Heather Heyer, the protester who died as a result of the attack, is just out of frame as is Marissa Blair, Martin's fiancée.
The photo would come to change Blair, Martin, and Kelly's lives. Martin found himself in the news as both a victim and hero of the attack—he was hit after pushing Blair out of the way of the car. Kelly went on to win the Pulitzer for the photo. All three were reunited last Saturday for the first time since the attack that cost Martin and Blair both their close friend and the peace of obscurity. This time, though, the occasion was joyous. After a year or so of dating and years of chance encounters, Blair and Martin were getting married in an all-expenses paid wedding funded by local companies. Heyer's mother, Susan Bro, was in attendance.
Slate spoke with Kelly, who photographed the wedding for the New York Times, about how it felt for him to shoot the couple on an occasion so markedly different from the last and what it was like to meet Blair and Martin, in many ways, for the very first time.
This interview has been condensed and edited for clarity.
Rachelle Hampton: So how exactly did the wedding shoot happen? Did the New York Times reach out to you?
Ryan M. Kelly: Yeah, the New York Times reached out to me the week of. I didn't have a lot of planning time; they hit me up maybe Monday of that week and asked me if I was available and if I was interested. I'm very happy I was available because that was an amazing moment to be a part of. I was really glad I got to see it come full circle, in a way. All of the people there that day [in August] I had never actually met, y'know? It was really nice to be able to meet them under such positive circumstances.
What was shooting the wedding like? That's not really the kind of photography that you normally do, is it?
No, I mean like a lot of photographers, I've done weddings over the years because I'm not going to say no to the paycheck, but it's never been my favorite thing to do. This was nice because, [the Times said] we want you to shoot it in your style and we don't want it to be "wedding photography," in that they didn't want me setting up cheesy portraits and stuff. It was purely documentary photography, covering it like a news assignment. That's the thing that I've always enjoyed doing so it was fun being there and feeling a part of a purely happy, positive day as opposed to any sort of strife and chaos.
So this was obviously a divergence from the last time you saw them; what was it like seeing them again?
To be honest, on the ride out there I was getting a little bit nervous because I didn't know if they knew who I was or that I was going to be the one that would be there. I wouldn't have been surprised at all if Marcus, especially, was upset about that picture, because everybody that was involved in Charlottesville has been reminded of that attack so often. That picture just went all over the world and it keeps popping up in the news and it would've made sense to me if they were unhappy about it, unhappy about the constant reminders of pain and the fact that Heather died and so many were injured. So, on the drive out there, I was a little bit nervous, but everybody couldn't have been nicer. As it turned out, they were happy to meet me, they were excited that I was there. It was just a really nice opportunity to chat with people and talk about that day a little bit and mostly talk about what a happy occasion this was. It was a little bit of closure for me since I've always held onto a bit of guilt: I'm proud of the work I did that day and I'm happy that that pictures exists so people would see it. But it's still weird to be known for something that is the worst day of so many people's lives.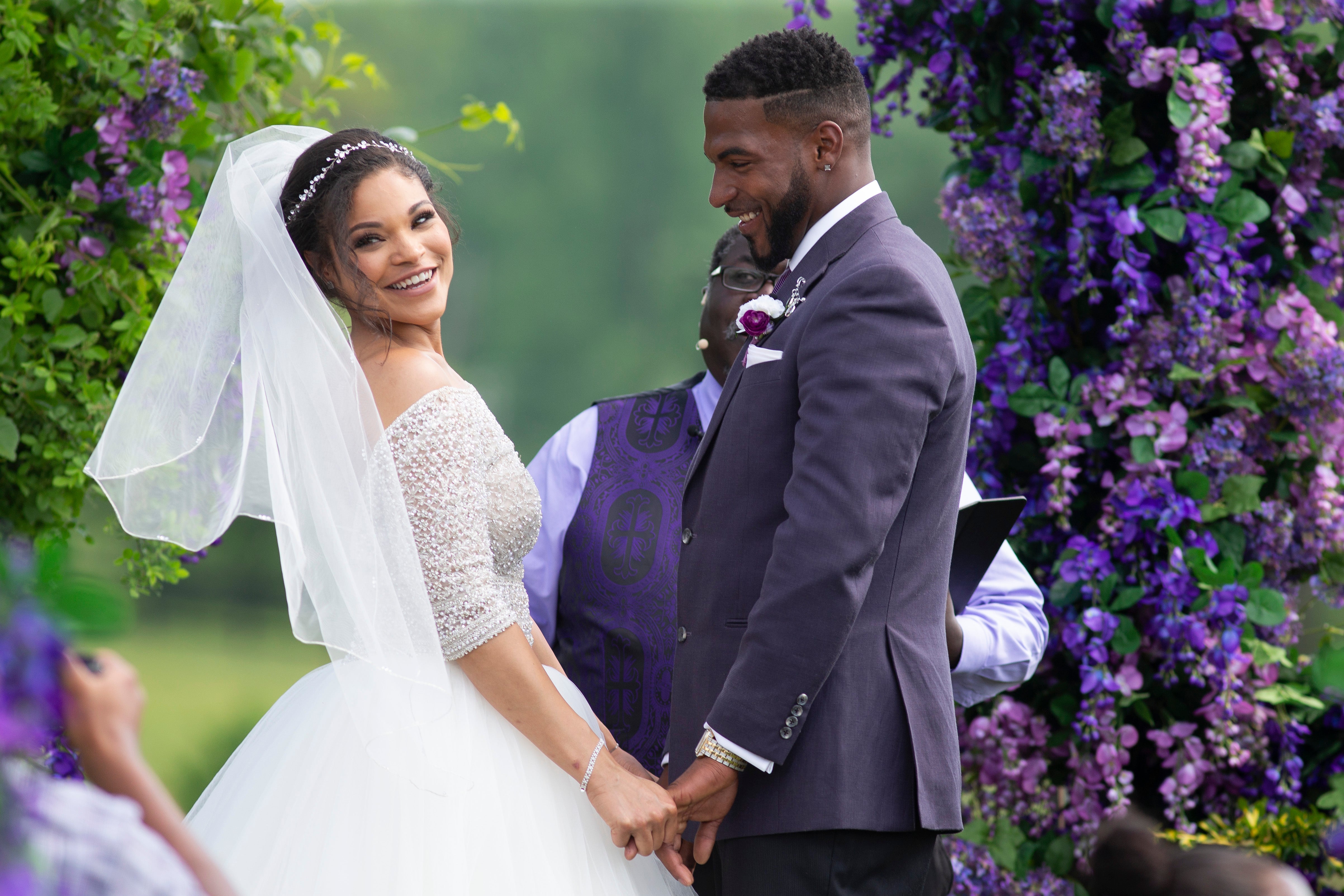 Can you talk a little bit more about that guilt?
This is journalism. I understand that. But being recognized with awards and especially the Pulitzer, they're an incredible honor, but I was constantly reminded that it came at the expense of someone's life and injuries and emotional trauma and PTSD for lots of people. It wasn't a purely positive moment, so the fact that I could then come back together and meet Marcus and Marissa and their families—it was really a nice kind of cleansing day to be a part of something so purely joyful, which isn't an opportunity in news that comes along all that often.
What was your favorite photo that you took from the ceremony?
Oh man, I don't know if I have one. Probably the one that the New York Times used; it was right after the ceremony, Marcus and Marissa are holding hands, she's sort of laughing and holding flowers as they're leaving the ceremony and they're looking at each other, and it's just pure bliss. It's not the greatest picture by any means—his foot is cut off and the sky is blown out and there's weird background elements—but it's just pure joy and happiness between the two of them and I think it's just a really sweet, genuine moment that I definitely remember.
Did you talk to Heather Heyer's mom? I know she was in attendance.
I had texted Susan Bro briefly a little while ago, and basically just apologized for the fact that she had that horrible loss, that Heather wasn't with us anymore and the fact that she had to be reminded of that day and that photo all the time with it popping up in social media. This was the first time we had met in person. After the ceremony I introduced myself and we talked for five or ten minutes. She thanked me for the fact that that photo exists, which is sort of a weight off my shoulders. She obviously wished that it didn't have to happen, and I wish it didn't have to happen, but we're both on the same page, it seems like: Maybe seeing the horror of what an attack like that looks like, it might shock folks into an understanding that they wouldn't have if it weren't for that photo.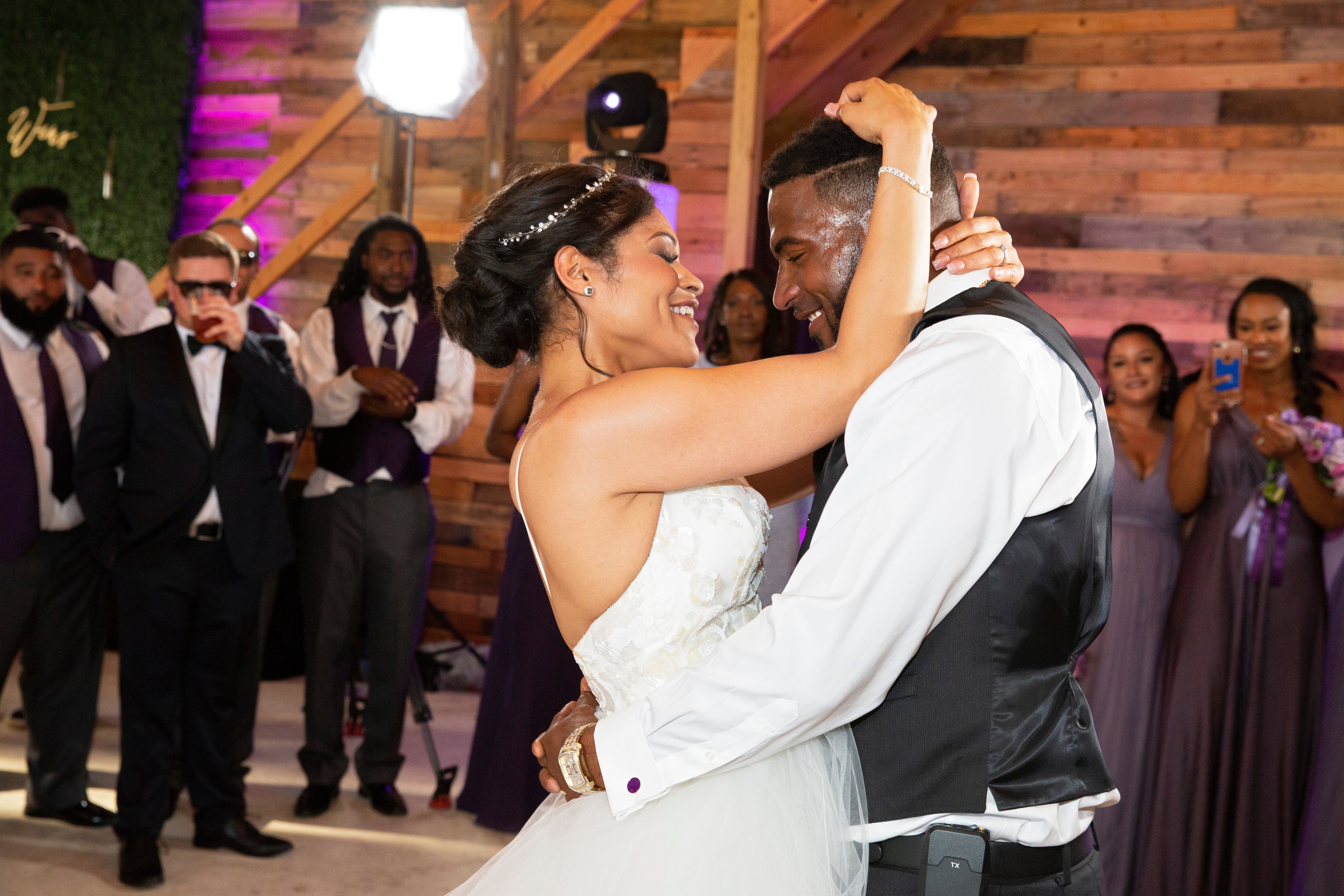 What do you think has come out of Charlottesville?
Man, I don't know. When I was doing these interviews the week of it felt like it was dominating conversation and people were talking about white nationalism and domestic terrorism and all these things that it felt like maybe we'd be moving in a direction of change. But to be entirely honest I don't know. It's a big topic of conversation in Charlottesville and central Virginia still, but I don't know if the rest of the country or the rest of the world is talking about it as much as they once were. The alt-right seems to have sort of faltered or morphed at the very least between last August and now, as a result of the rally. So maybe blatant white nationalism is subsiding somewhat, I don't know if the photo had anything to do with that. Beyond that, I'm not sure I don't know if we've made any giant strides or if the conversation is even really happening anymore, I'm not sure.
You've talked about guilt, but do you feel like there were any other emotional tolls of that day that you were still working through as you were covering the wedding?
I was just concerned about Marcus and Marissa and Susan Bro. They lost more than I did and they were more directly affected by the attack than I was. Yet, I had all these professional acclaim and awards and things and it felt sort of gross knowing that they were the ones who were attacked and something good happened to me almost because of it. I think I've worked through that, and I think I can appreciate the importance of the good journalism that the whole newspaper was doing that weekend, so I think I'm mostly okay. But being able to meet Marcus and Marissa and Susan in person and shake their hands and tell them that I was sorry and talk to them at a happy occasion definitely helped cement the fact that I don't need to feel too guilty.