This post is part of Outward, Slate's home for coverage of LGBTQ life, thought, and culture. Read more here.
Sifting through the detritus of a dead person's life in order to write a book about them is an unusual experience. On the one hand, you feel the diligent satisfaction a curator must feel while gathering objects for a gallery retrospective. On the other hand, there is the fluttery, obsessive excitement of a stalker riffling through somebody's underwear drawer. You are trying to reconstruct a coherent narrative out of miscellaneous objects; you are also, simultaneously, hoping to capture some essence of the person through the things they once owned: a newspaper clipping celebrating the 1969 moon landing; a VIP pass to a Halloween party at Studio 54; a hand-drawn portrait signed by Michael Jackson.
If you're lucky, sometimes you stumble over something that feels bigger than a single person, an object charged with the energy of an entire moment or milieu. I recently had this experience while going through the personal effects of Tommy and David Nutter, two gay brothers from London. Among the masses of design sketches (Tommy was a famous tailor on Savile Row) and contact sheets from an Elton John world tour (David was a rock photographer), I discovered a box. It was yellow and rectangular, originally made to hold Kodabromide paper. Inside was a time capsule of queer life in 1963.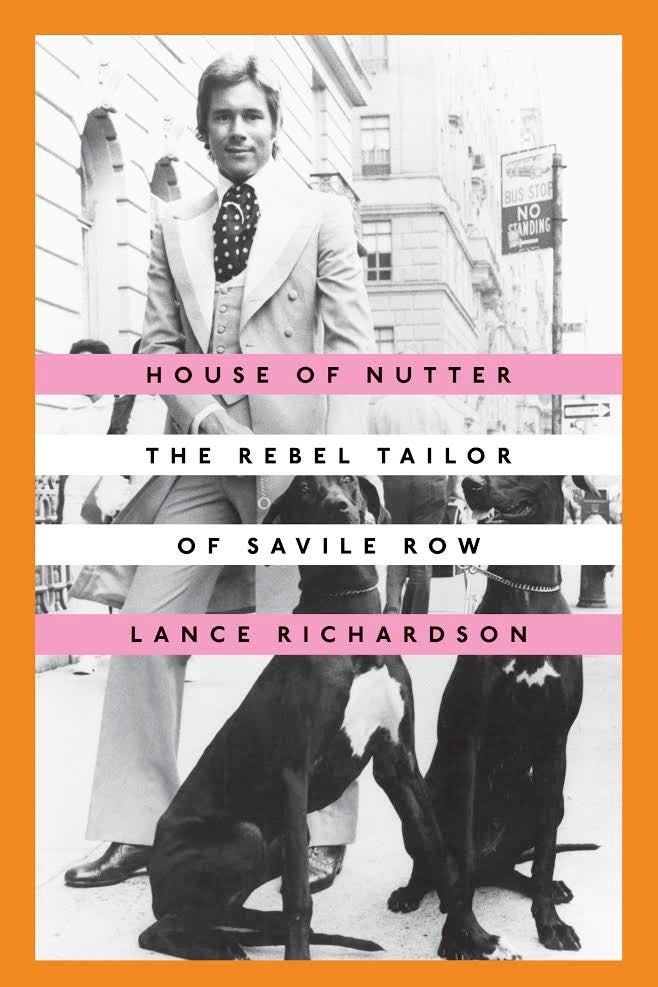 Earlier this year, a writer named Dylan Jones made the argument that young LGBTQ people are "certainly not obliged" to care about their history: "Why should they?" he asked in Attitude magazine. "This is just their lives. They're existing as they should always have been allowed to exist — happily and freely." Any pressure from older queers to read up on the past was "patronising," Jones wrote, and possibly even inflected with "poison and jealousy." Today's youth have such an "X-Men-style lineup of assertive, unapologetic" role models — have it so good, in other words — that there is nothing relevant the past, or those descending from it, could offer.
Jones was quickly, efficiently eviscerated for his ode to ignorance, which read more like a shallow diary entry than an essay for public consumption. But as queer historian Hugh Ryan pointed out, it did raise one important question: "What is the importance of queer history?" Or, as I prefer to call it, queer heritage, because so much we associate with queerness today has been passed down like a fabulous inheritance, whether we realize it or not.
Inside the box were three things that caught my eye. The first was a 22-page letter mailed from Sydney, Australia. Clearly intended for a close friend, it freewheels through observations about a boyfriend ("as camp as clover"), the local cruising hotspots in Sydney ("My dear! I'd only picked one of the gayest and most dangerous loos in town!"), and the proper way to determine if a straight person is an ally: "I wanted to drop sequins to find out if they'd pick them up" — drop hints, in other words, to find out if the straight person got the picture and reacted sympathetically.
The second object was a bundle of negatives. When I had them developed at a lab, they revealed an extraordinary series of drag queens vamping on the rooftops of London, posing in carefully arranged tableaux vivants, and huddling with friends behind a folding screen with fingers pressed conspiratorially to their lips.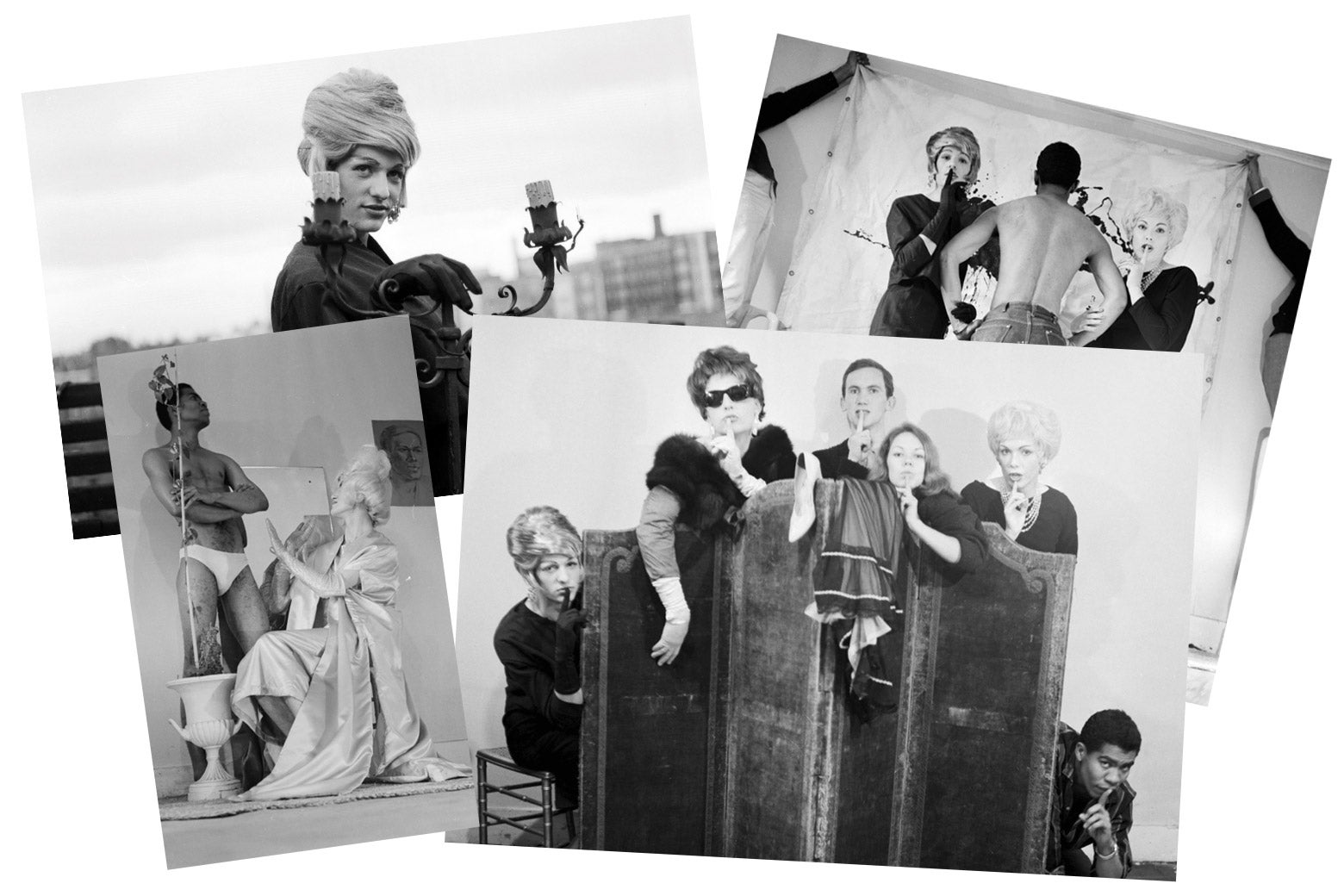 Given that homosexuality would remain illegal in Britain until 1967, it is not hard to understand their entreaty for silence. The pictures are transgressive for several reasons, but they are also exquisite: joyful, defiantly elegant, presenting gender and the body as mediums for artistic expression. They are almost daring you not to be titillated.
The final object in the box was a membership card to a club called the Rockingham, a queer gentleman's club once located in a London basement.
During the 1950s, I discovered after a little research, wealthy homosexuals — or "top drawer queers," as Quentin Crisp called them — would frequent the club wearing stiff collars and cravats. But by 1963 the clientele was more mixed. A West Indian band played in the corner, a young girl flounced around in feather boas, and gay men danced the Madison as they sipped on glasses of wine and longed to touch each other. At a moment when they could still be arrested in the city outside, the world inside the Rockingham was liberated, defined by an ethos of solidarity, of possibility. It was a place where you could go to "let your hair down," as they saying went, and display your true self before a like-minded crowd.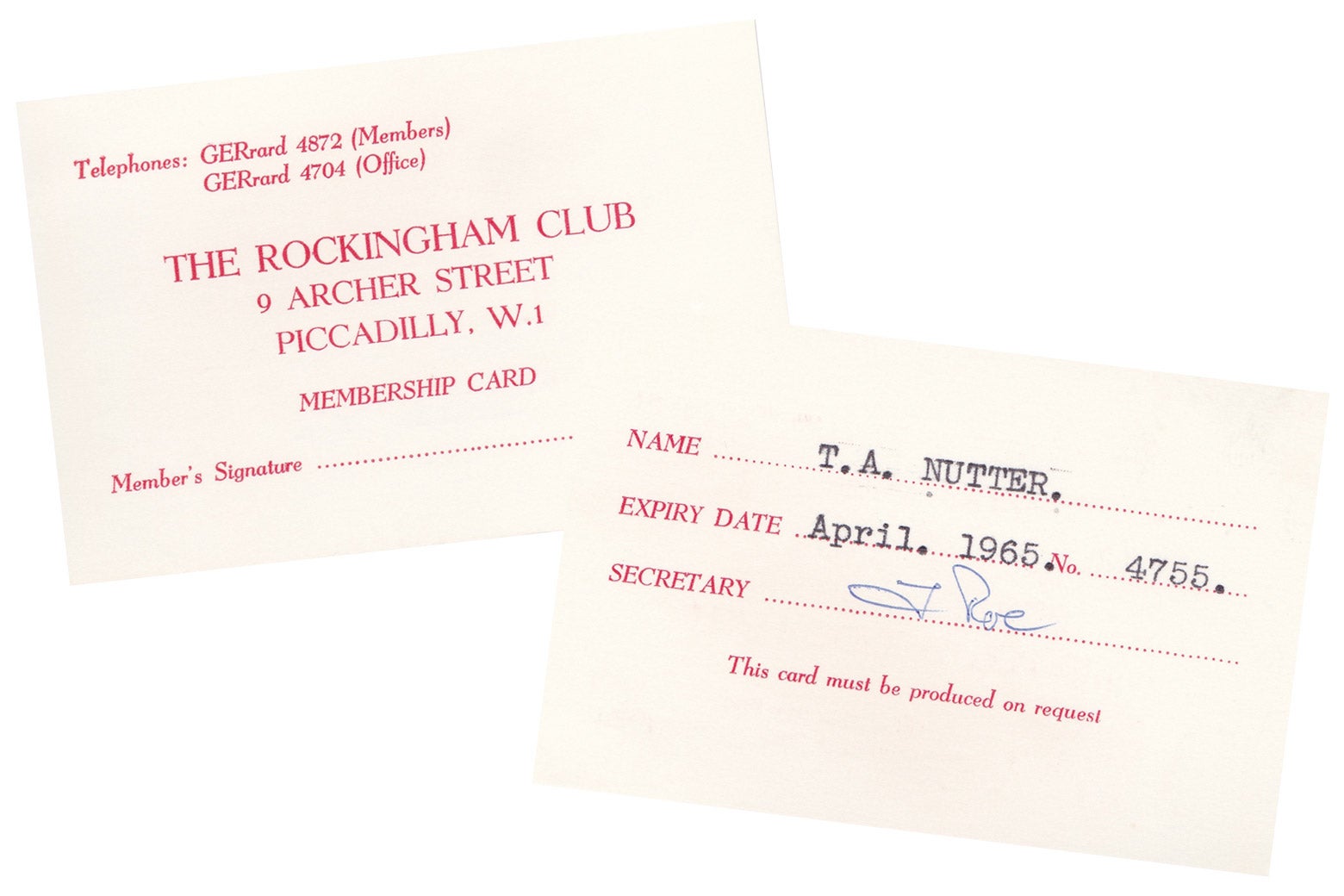 Beyond their obvious archival value, why did I find these objects from the box so hypnotic? Because they refuted one of Jones's core arguments: "The experience of being gay in 2018 is almost unrecognizable when compared with twenty, even ten years ago."
There is no question that a lot has changed over the past few decades in both the UK and America — but "unrecognizable"? The box is now fifty-five years old. Two generations separate me from the brothers who filled it. And yet the fey banter in the letter ("really there are some marvelous long-haired creatures around here") sounds like something my friends and I might say today on Facebook Messenger. The drag queens, drunk on their own glamour, can now be found on VH1 every Thursday night, still needling taboos as they cinch their bodies into art.
Meanwhile, Rockingham-like establishments continue to exist on both sides of the Atlantic. They are no longer clandestine, and some of them have lost their subversive potential through mainstream acceptance, but others — my local dive near Harlem, for example — remain remarkably democratic, mixing socioeconomic and racial categories into a delicious fruit salad. Part of the magic of queer bars is still the sense (realistic or not) that they exist outside the rigid structures of social convention and are therefore freer than other spaces. Anything can happen in a gay bar.
Indeed, I recognized so much in the Kodabromide box about myself and my own life that it felt like an heirloom passed down from a relative. Which it was. The box reminded me that I am part of a sprawling family transcending blood ties, a family of queer people connected backwards and forwards in time precisely because of our difference. This is an empowering idea — the power of collectives, tribal allegiance — that has often been lost to us because the history has either not been recorded, or because people like Dylan Jones have not been willing to hear it. But recognizing that Tommy and David, or any of their gay friends in 1963, might have identified me, dropped in from 2018, as kin — that connects me to something larger than the benefits and challenges of my own particular moment, to a set of traditions and customs I can carry on and to a people of whom I can be justifiably proud.
Imagine that, in another 55 years, a historian finds an old John Varvatos shoebox in someone's closet in New York. Inside are three objects from the summer of 2018: a yellowing transcript of a text message conversation between you and your best friend; a pile of vintage flyers advertising queens from Season 10 of RuPaul's Drag Race; and barcode tickets to the Horsemeat Disco party in Brooklyn. How much has really changed between this box and the one from 1963? Beyond superficial details, isn't there a queer thread of continuity that gestures at something irreducible here — something shared and worth celebrating, just as many other cultural groups celebrate their own unique heritage? I think so—but we have to be willing to pick up the sequins of our own past to see it.
Richardson's biography of the Nutter brothers, House of Nutter: The Rebel Tailor of Savile Row, is out now through Crown Archetype.