This year's Met Gala was set to be a tribute to the fashion, design, and artistry of the Catholic Church. Curator Andrew Bolton negotiated with the Vatican to secure loans of several dozen garments and decorative objects for "Heavenly Bodies: Fashion and the Catholic Imagination," the soon-to-open exhibit at the Metropolitan Museum of Art.
But judging by the ensembles on the beige carpet in New York on Monday night, attendees drew as much inspiration from the forthcoming royal wedding as from Catholicism. In regal crowns, trains, and elaborate jewelry, celebrities entered the Met in outfits fit for the throne. Then again, the Catholic Church of the Vatican, as opposed to the Catholic Church of the neighborhood parish or schoolyard, has a history of conspicuous grandeur: One of the loaned items on view in the Met's exhibit is a crown encrusted with 18,000 diamonds, the property of a 17th-century pope. That's a tough bar of opulence to clear, even for A-listers who have jewelry designers clamoring to loan them some rocks.
Somehow, they managed. Gala co-chair Rihanna was, as expected, the star of the evening, in a heavy-looking getup crowded with gemstones, beads, and pearls. The multi-piece outfit included bishop sleeves (ha) and a hat that recalled the crown the pope wears. Kerry Washington, radiant in Ralph Lauren, and Ashley Graham in Prabal Gurung (one of the few top designers who makes clothing in plus sizes, she says) rounded out Rihanna's silver with hits of gold and bronze.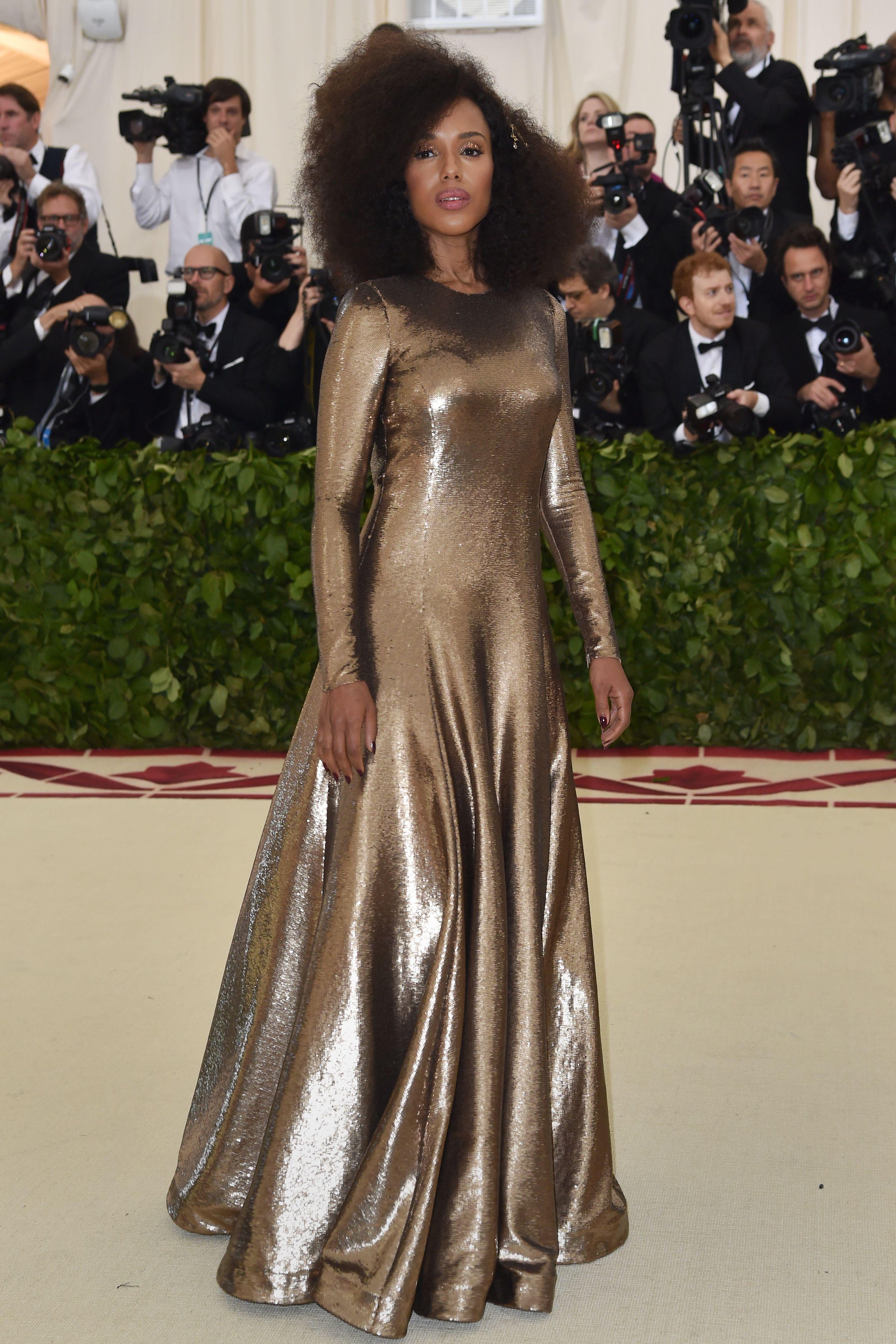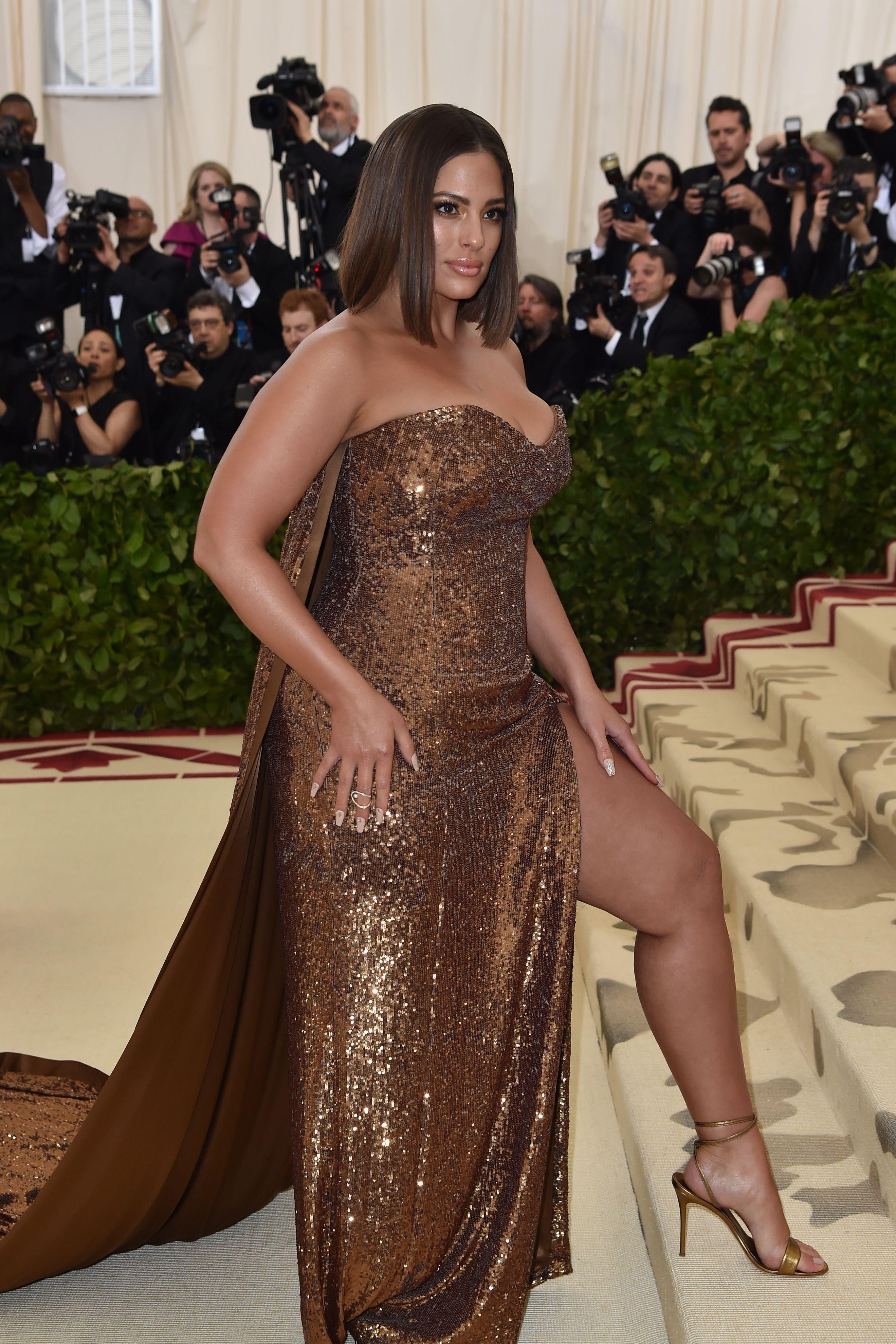 The theme lent itself to both minimalist and maximalist interpretations. In the latter camp was Cardi B, who cranked up the volume in her bejeweled crown, bustle, hair, and cleavage. In the former was Greta Gerwig, who channeled nunhood and hid away the shape of her earthly form.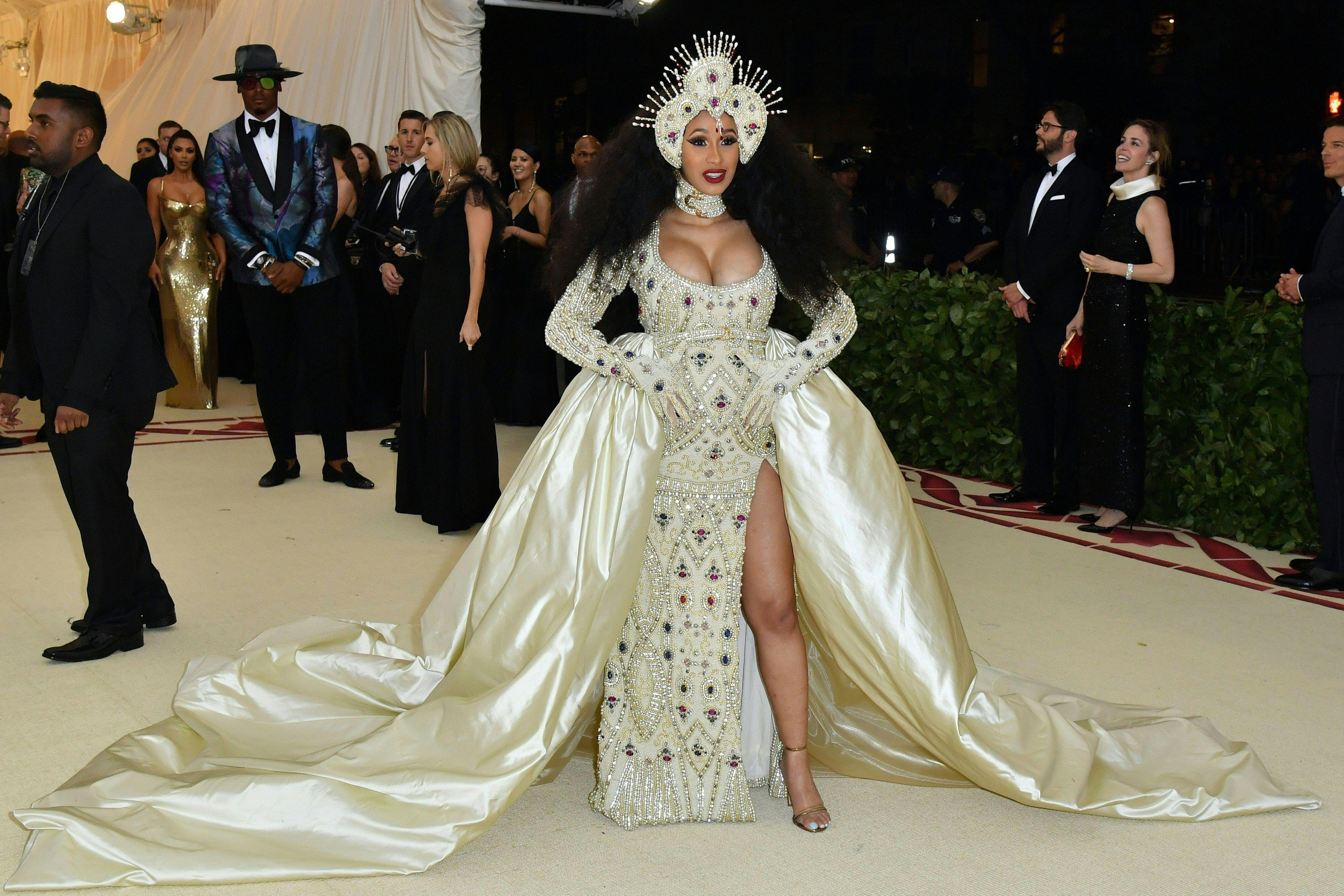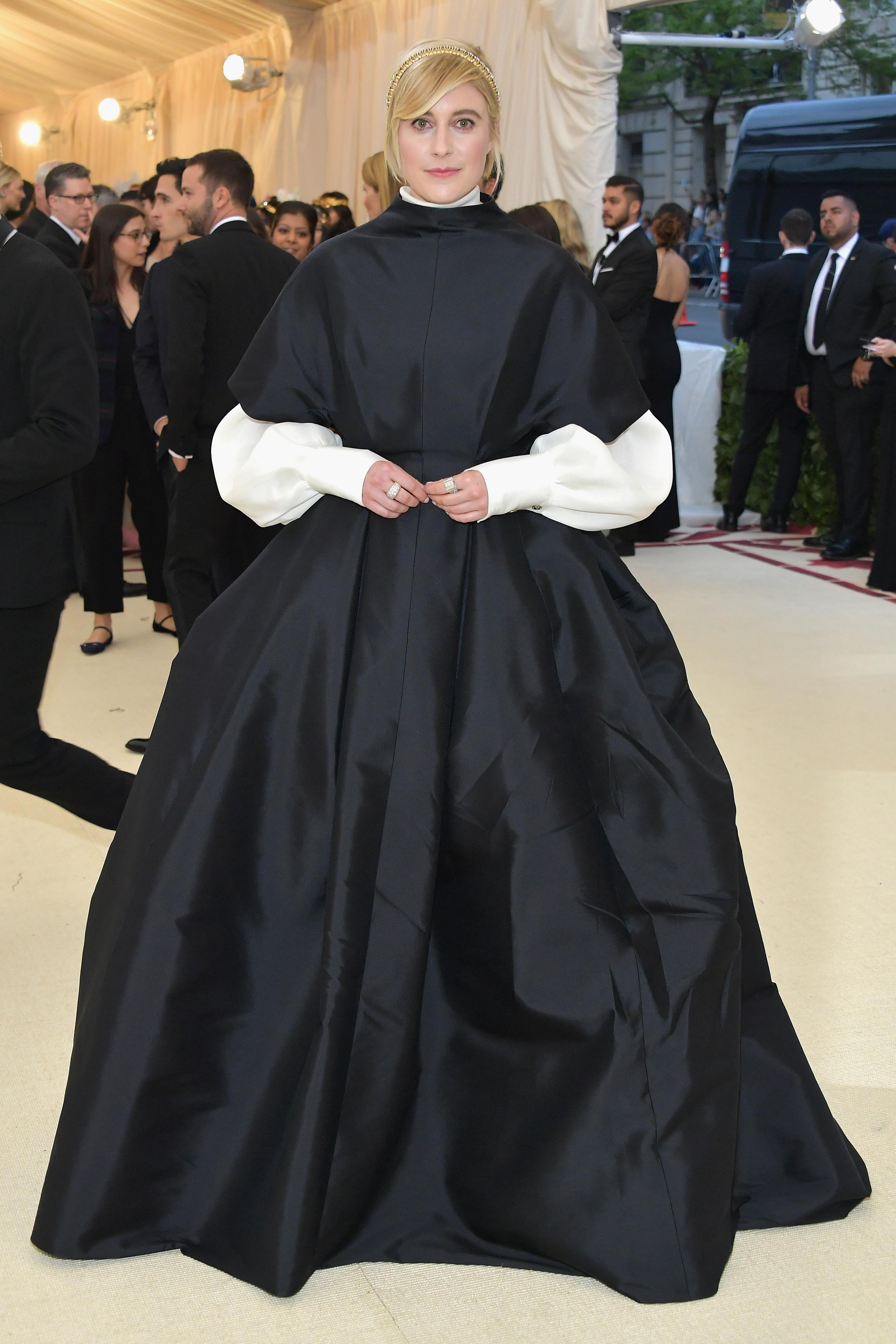 Rita Ora took a less traditional take on a holy hat. Hers was black and clustered with lacquered roses, a futuristic tiara Ora set off with a playful retro purse. Also on the crown train were Mindy Kaling, who let hers shine atop a simple white gown; Solange Knowles, who was beatific in a halo and du-rag; and Lynda Carter, who looked queenly in plentiful gold accessories and a smoky teal dress that protruded from behind her shoulder blades like wings.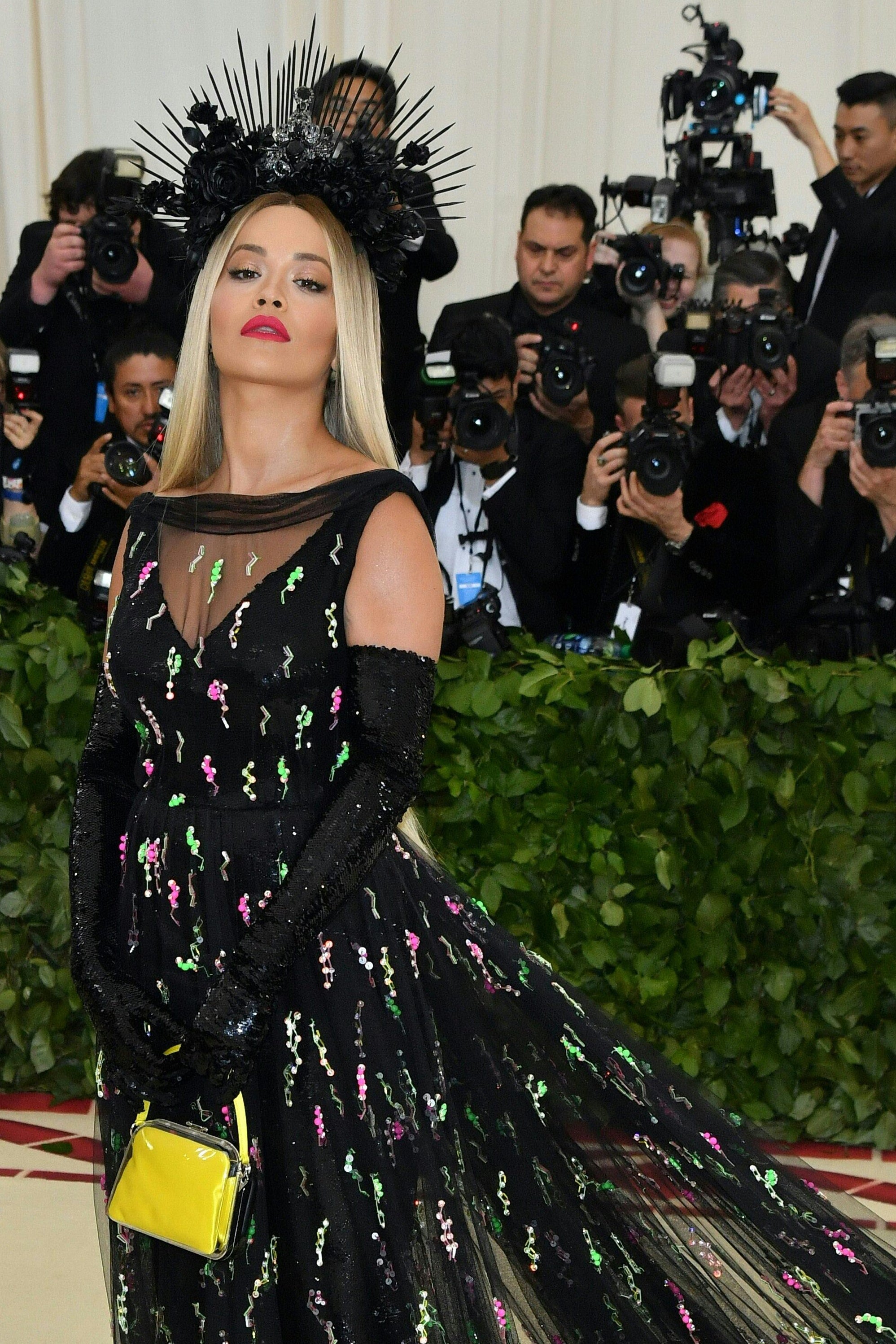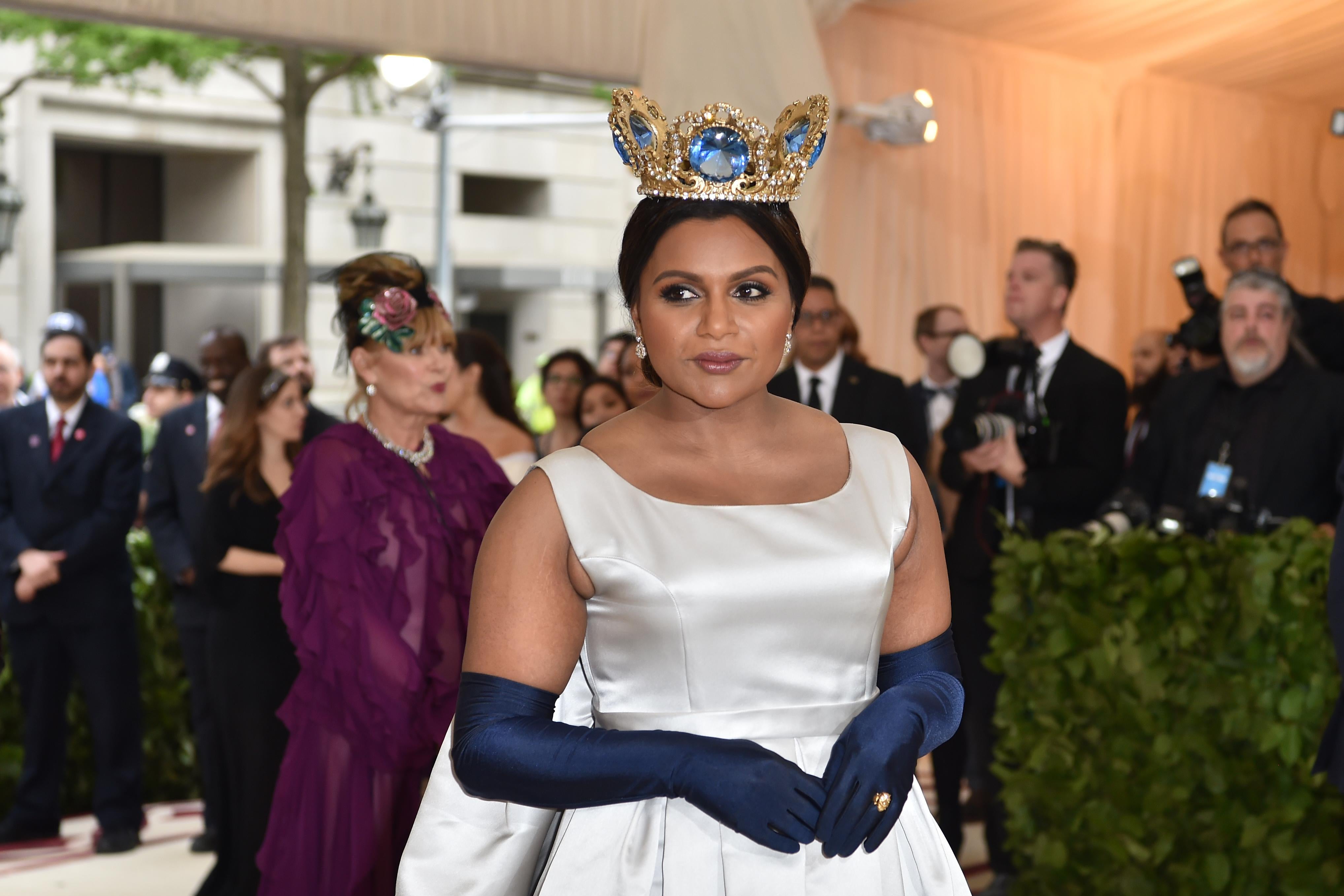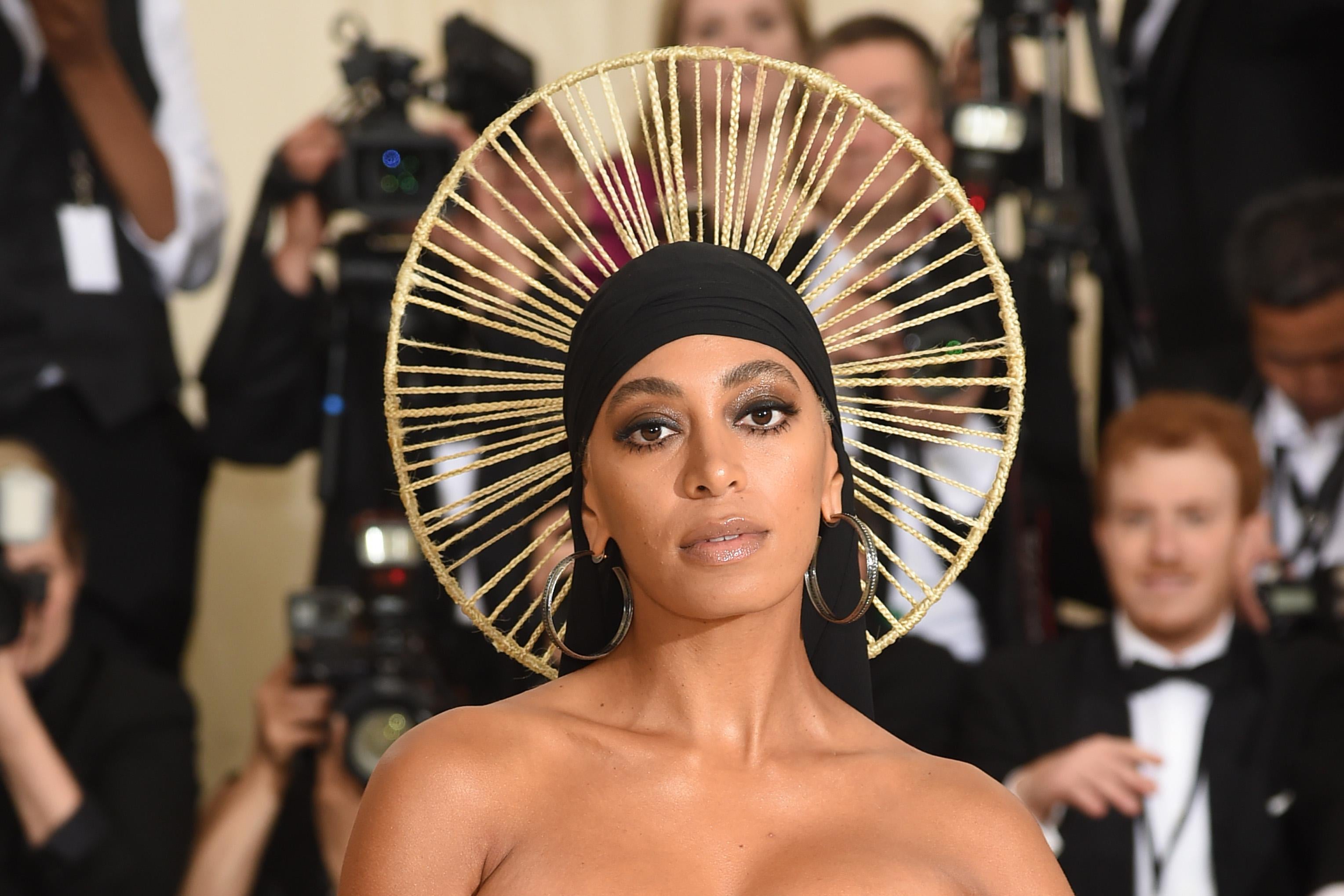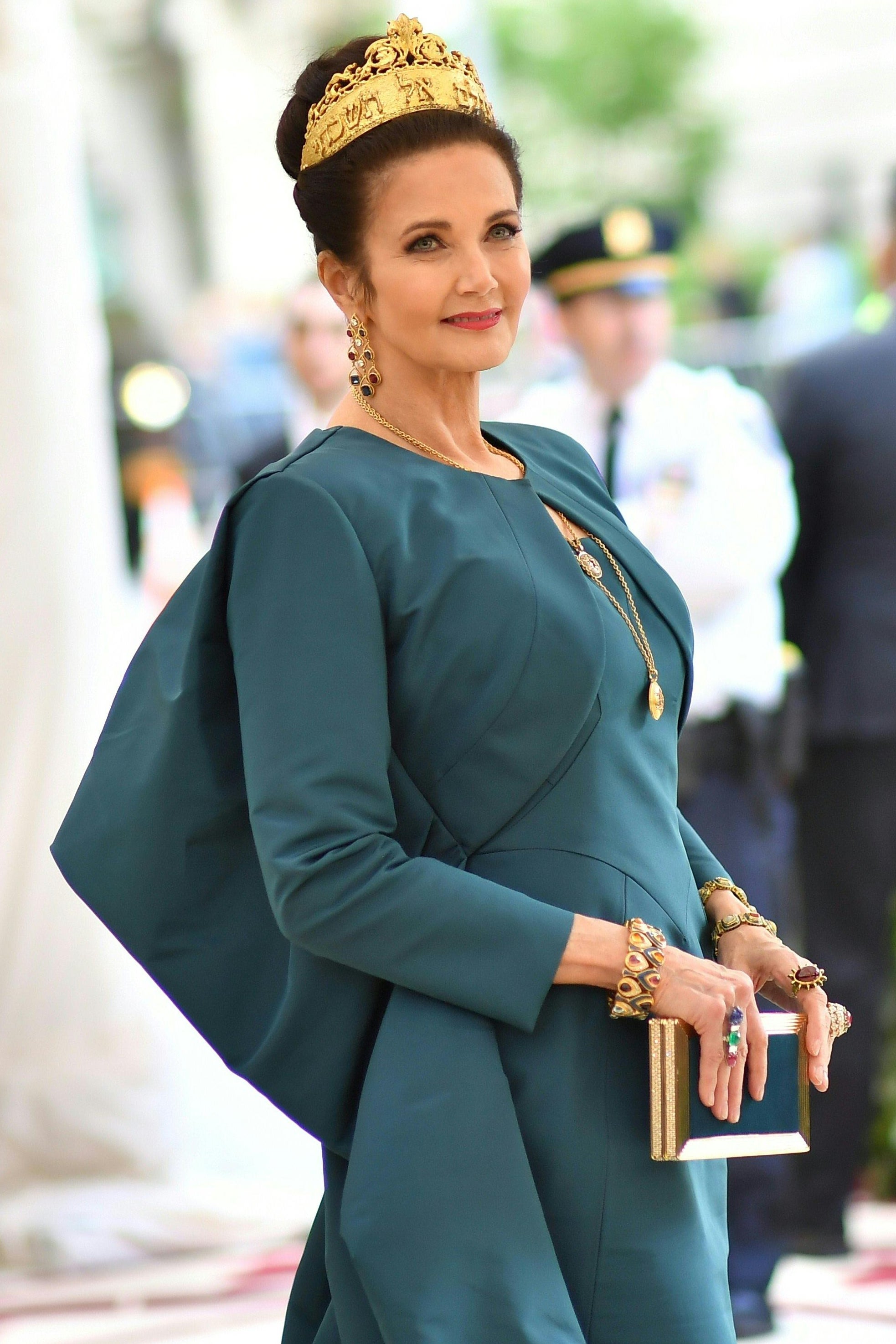 The entrance to the Met is the perfect frame for bold prints and big swaths of fabric. (Who could forget the historic yellow tapestry Rihanna draped across the steps in 2015?) Amal Clooney, a co-host of the 2018 gala, took advantage of the dramatic setting in a long train printed with red roses. It wasn't a dress, though—she wore skinny navy pants in front, making her one of only a few women who opted out of gowns.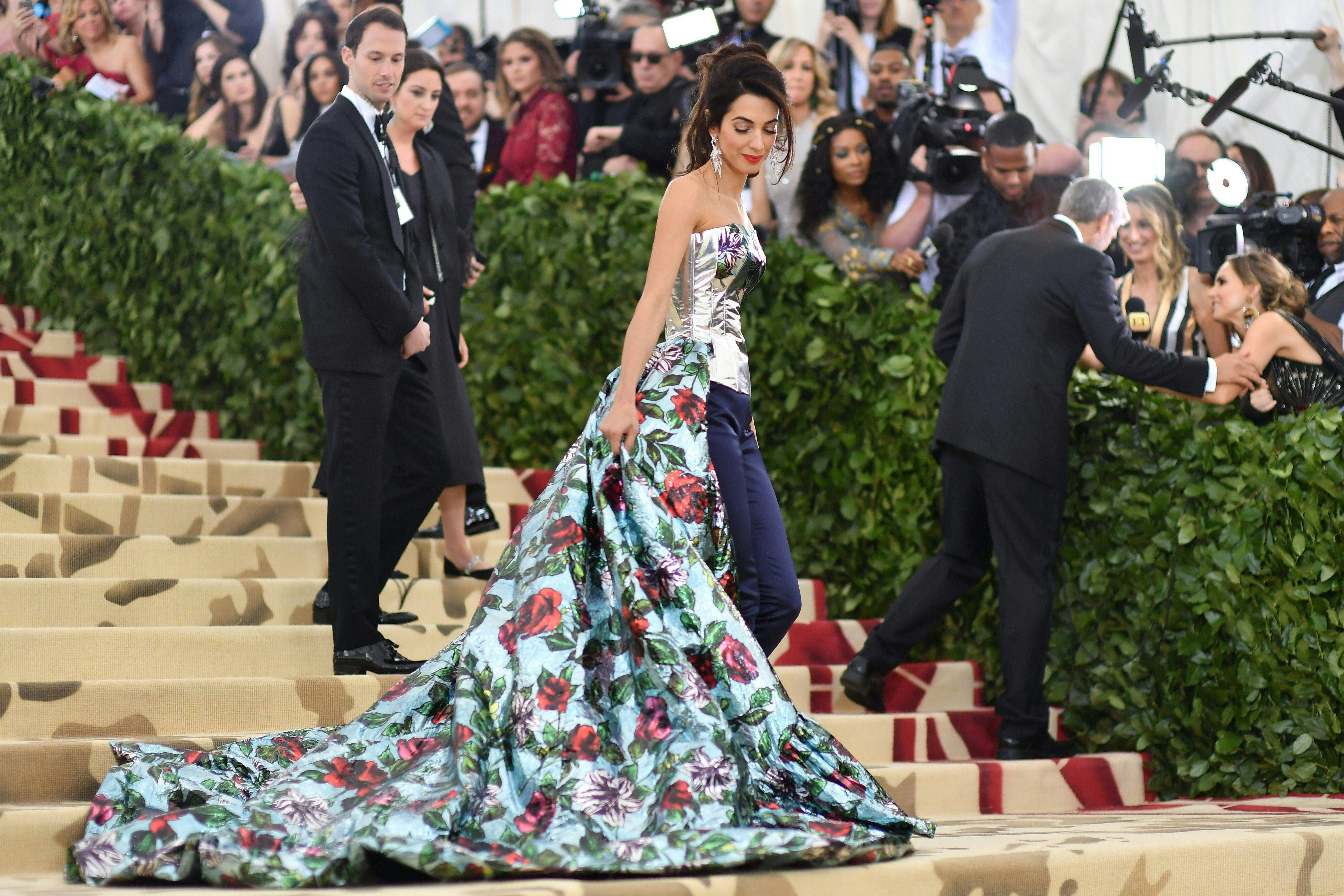 Ariana Grande went literal in a Vera Wang creation with an allover print of the Sistine Chapel; capped off with her signature hairbow, it was a welcome dose of chintz at an elegant affair. Sharing that vibe was Lena Waithe, who showed up in a rather on-the-nose rainbow cape, presumably a nod to the Catholic Church's antipathy toward gay rights.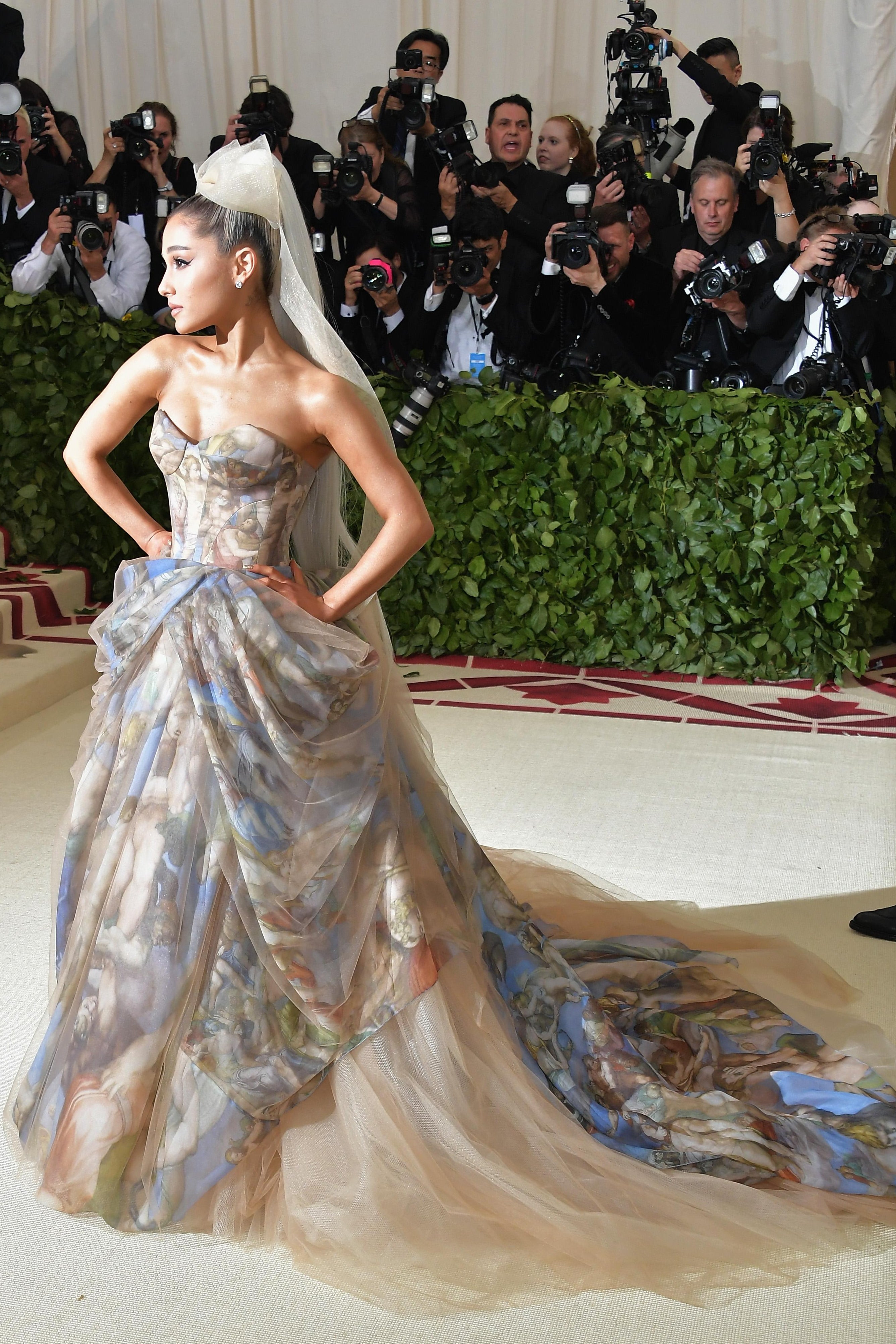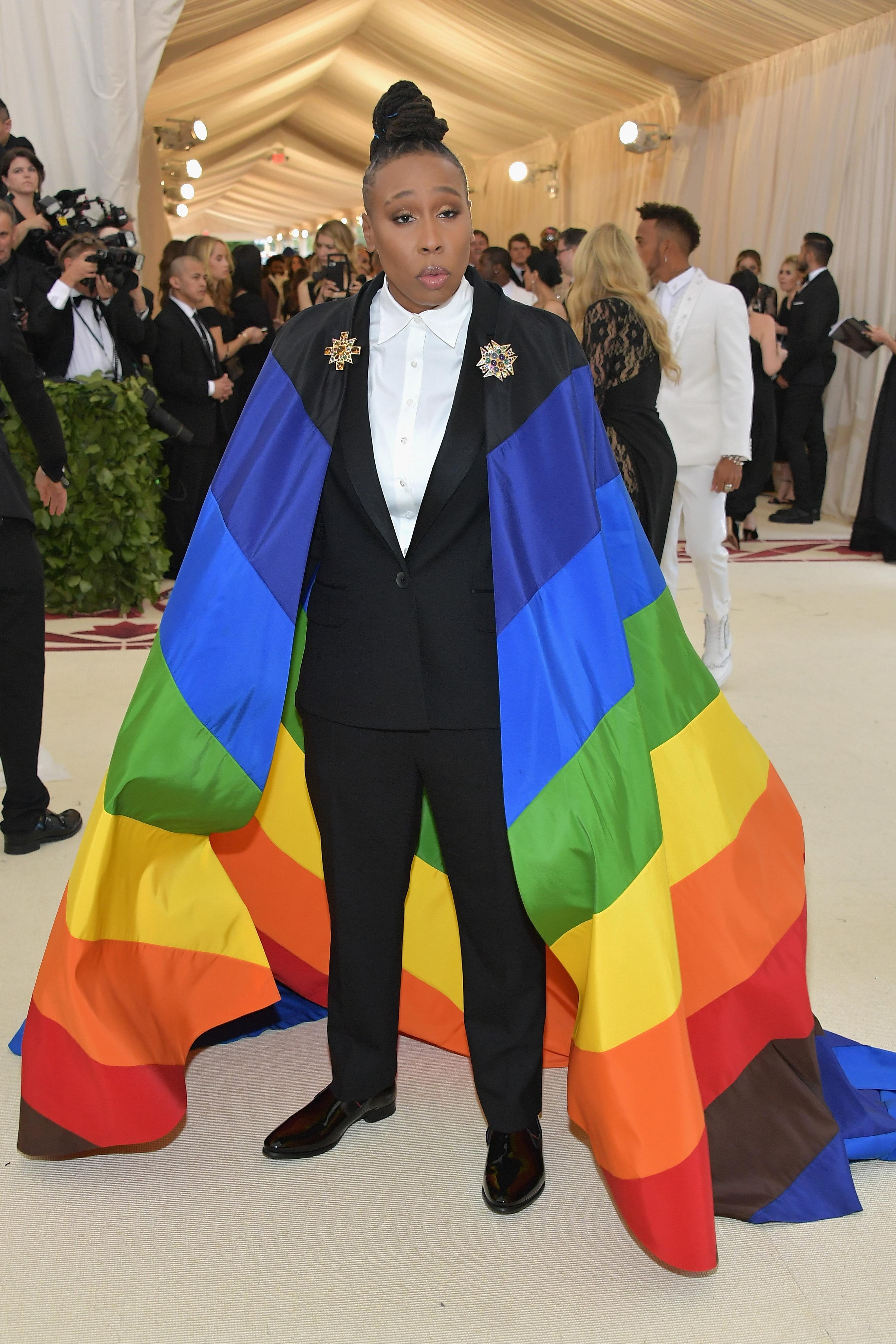 Hoods and veils, both elements of Catholic garb that have lasted through the centuries, provided the freshest and most welcome update on traditional red-carpet wear. Olivia Munn, in liquid-gold H&M, paired a mesh veil with vampiric lips, a dramatic, sensual interpretation of the theme. Model Doutzen Kroes wore a vivid ombré gown in traditional Church colors, topped with a hood that evoked the vestments worn by priestly orders. In shades of peach and gold, with a wisp of a veil lined in pearls, Kate Bosworth had one of the subtlest but most striking hairstyles of the night, with the front segments shellacked forward in waves.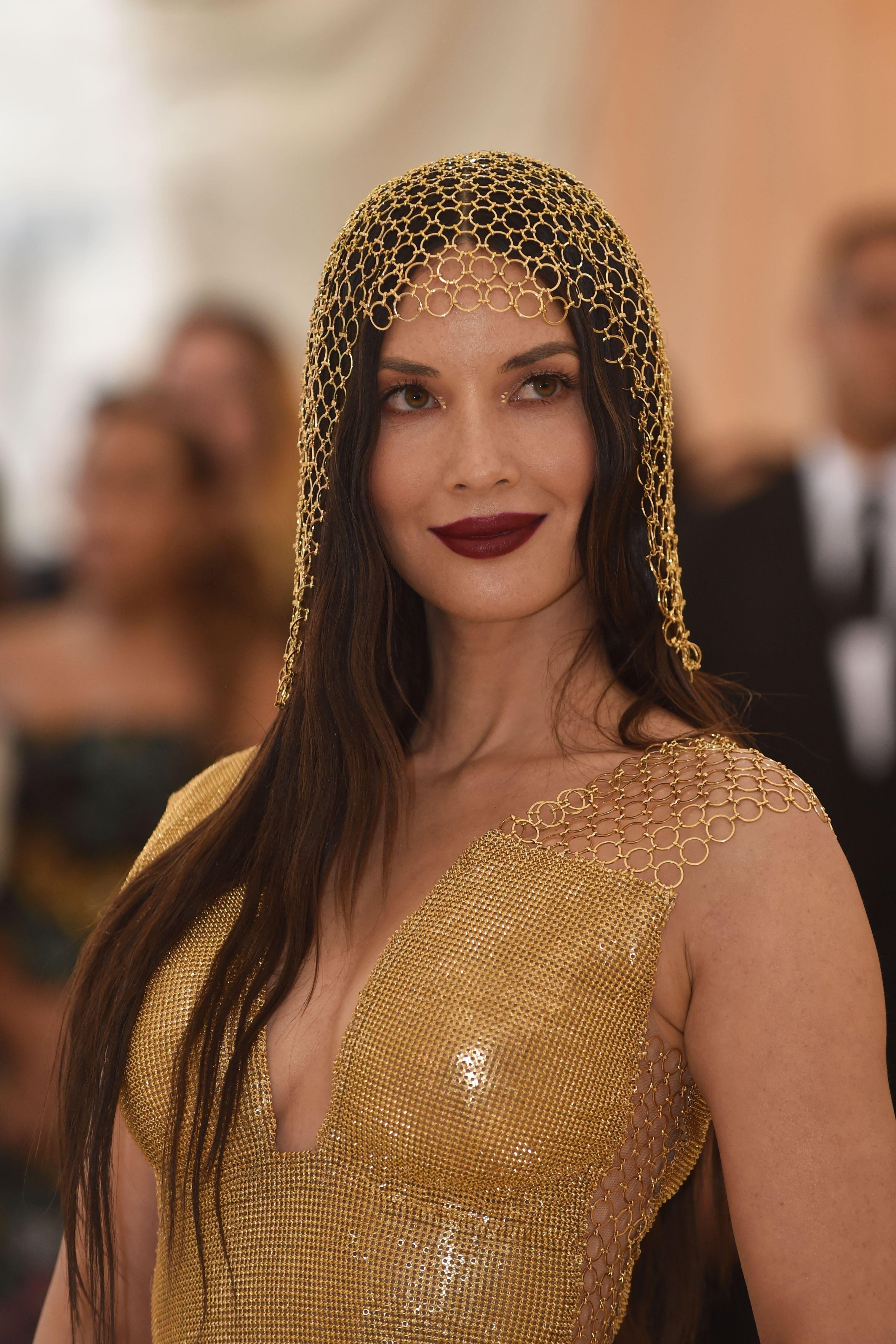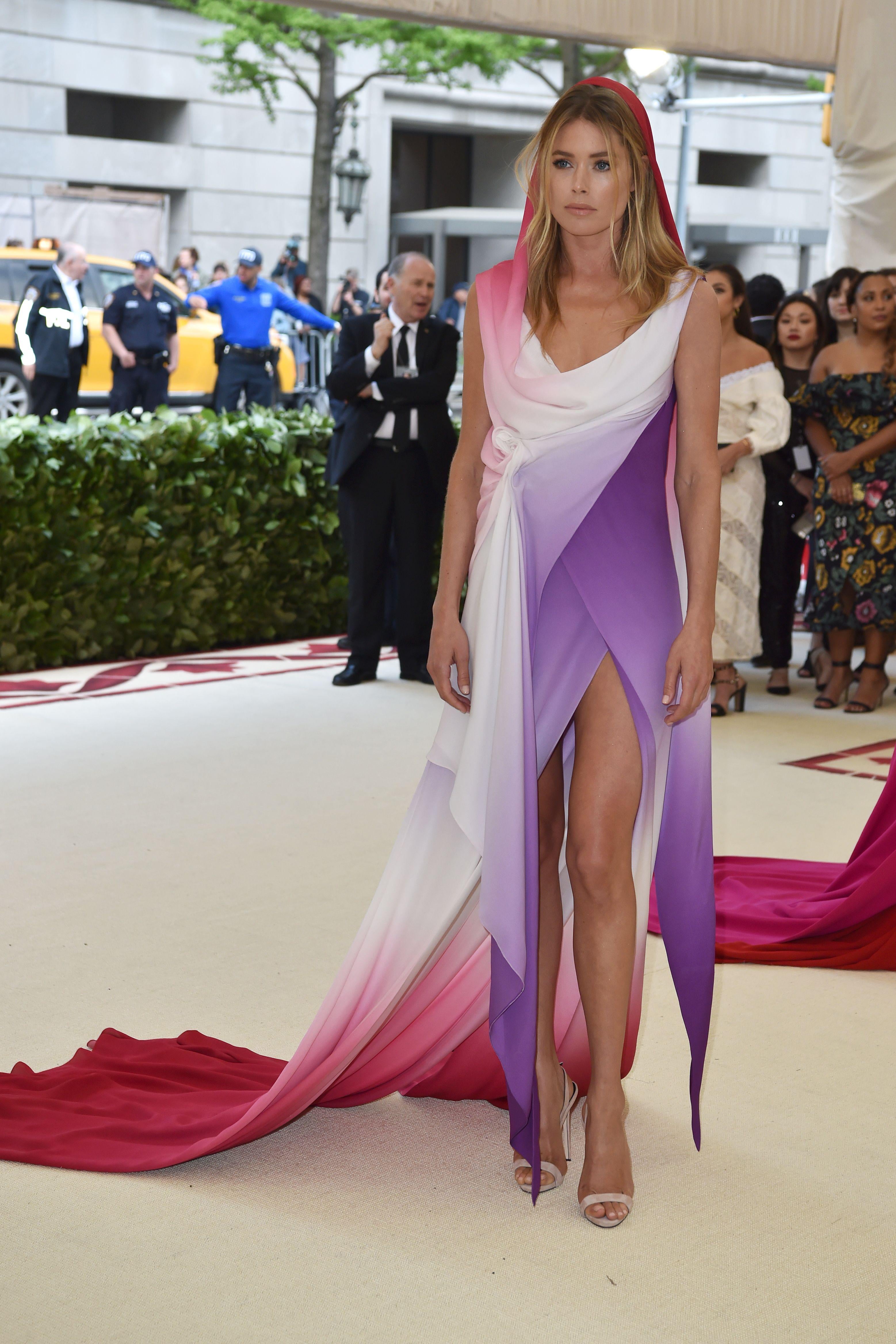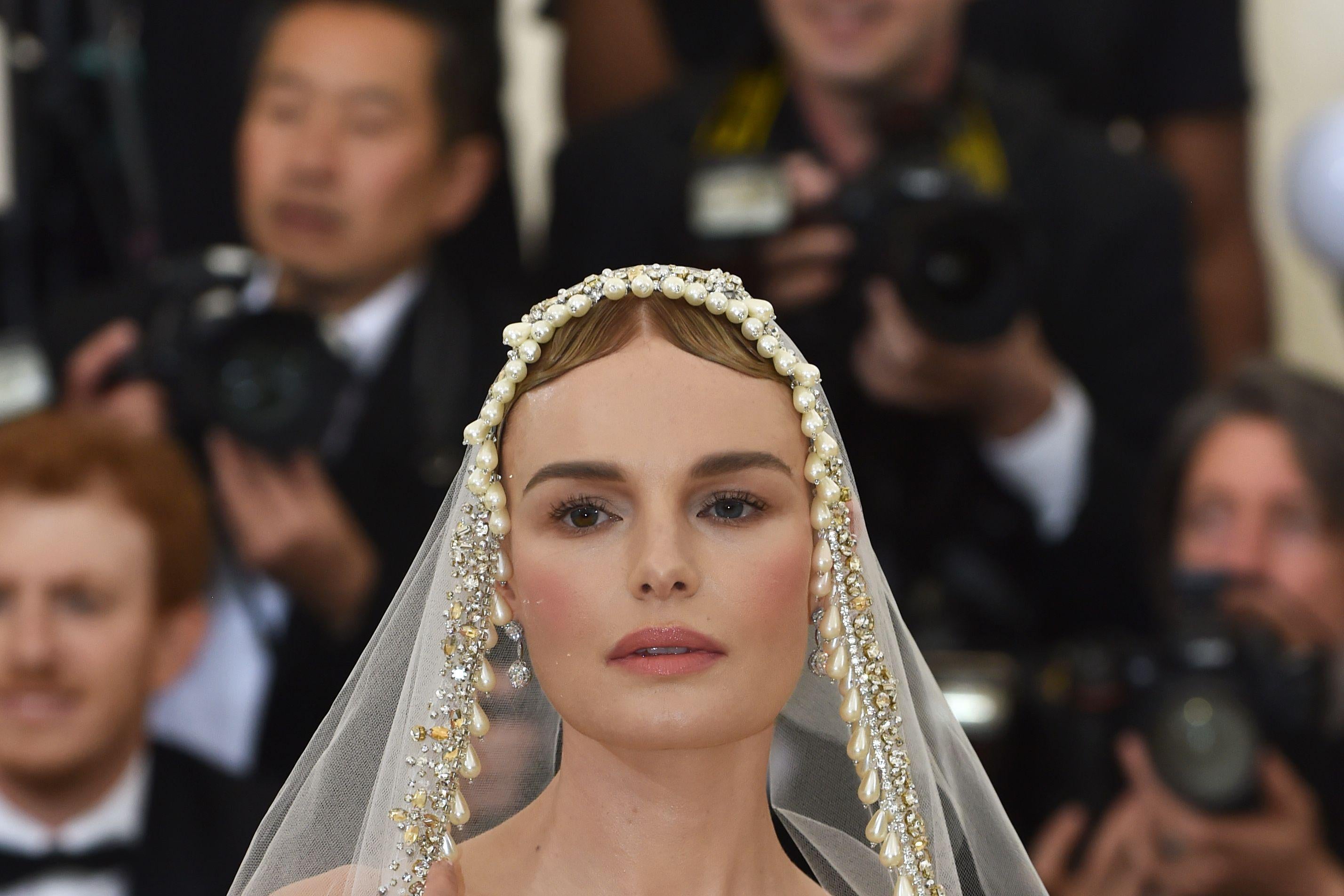 There were a few ensembles at the gala that seemed designed as explicit rebukes of the repressed-yet-obsessed sexuality of Catholic doctrine. Zoe Kravitz wore a see-through lace dress barely held together at the side with two demure bows. Bella Hadid looked more Maleficent than Mass-appropriate in fingerless gloves, a latex bodice, and a structured collar.
Drawing from both Catholic priests, and Catholic schoolgirl fantasies, YouTube star Liza Koshy was casual in a thong leotard and long-sleeved slip.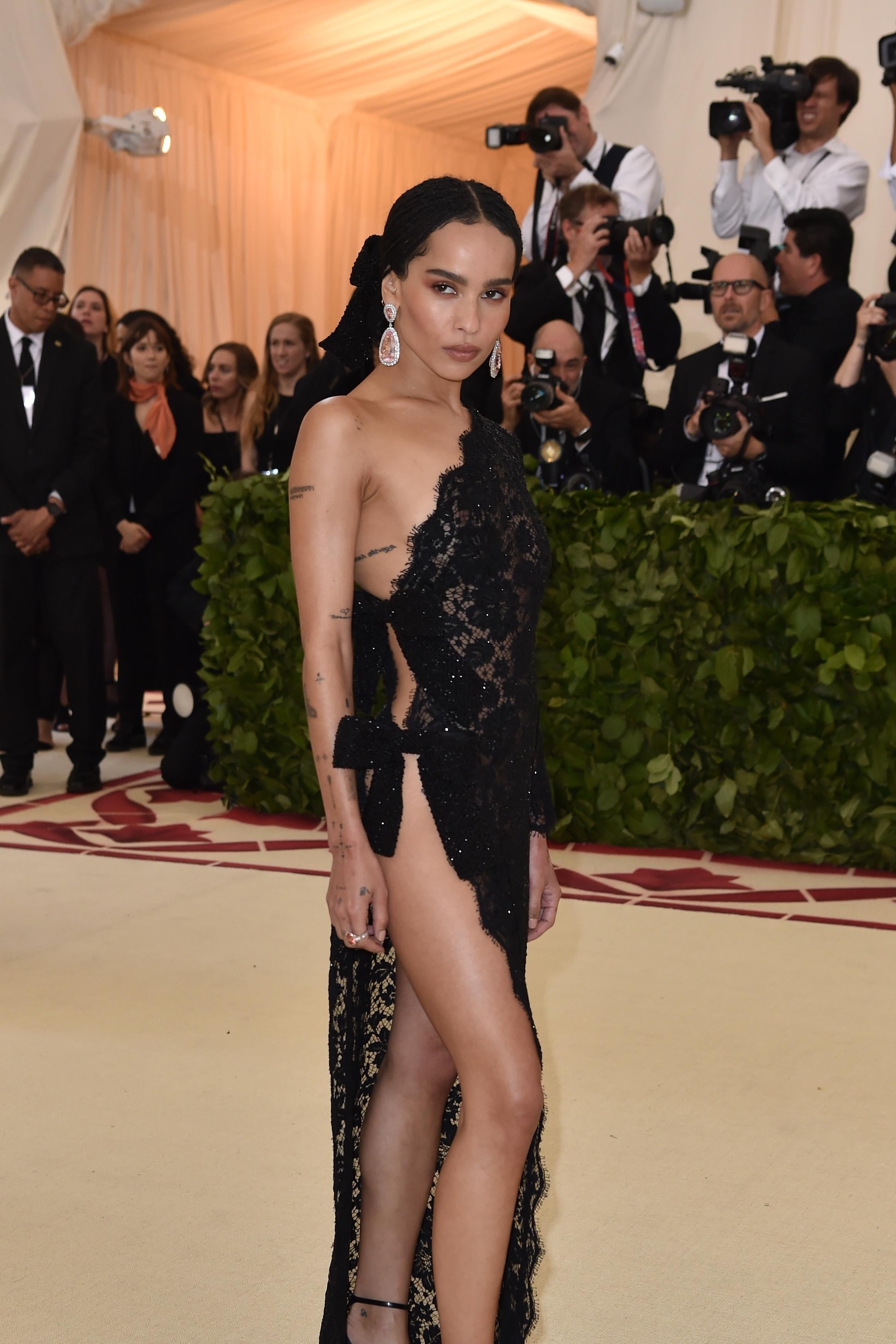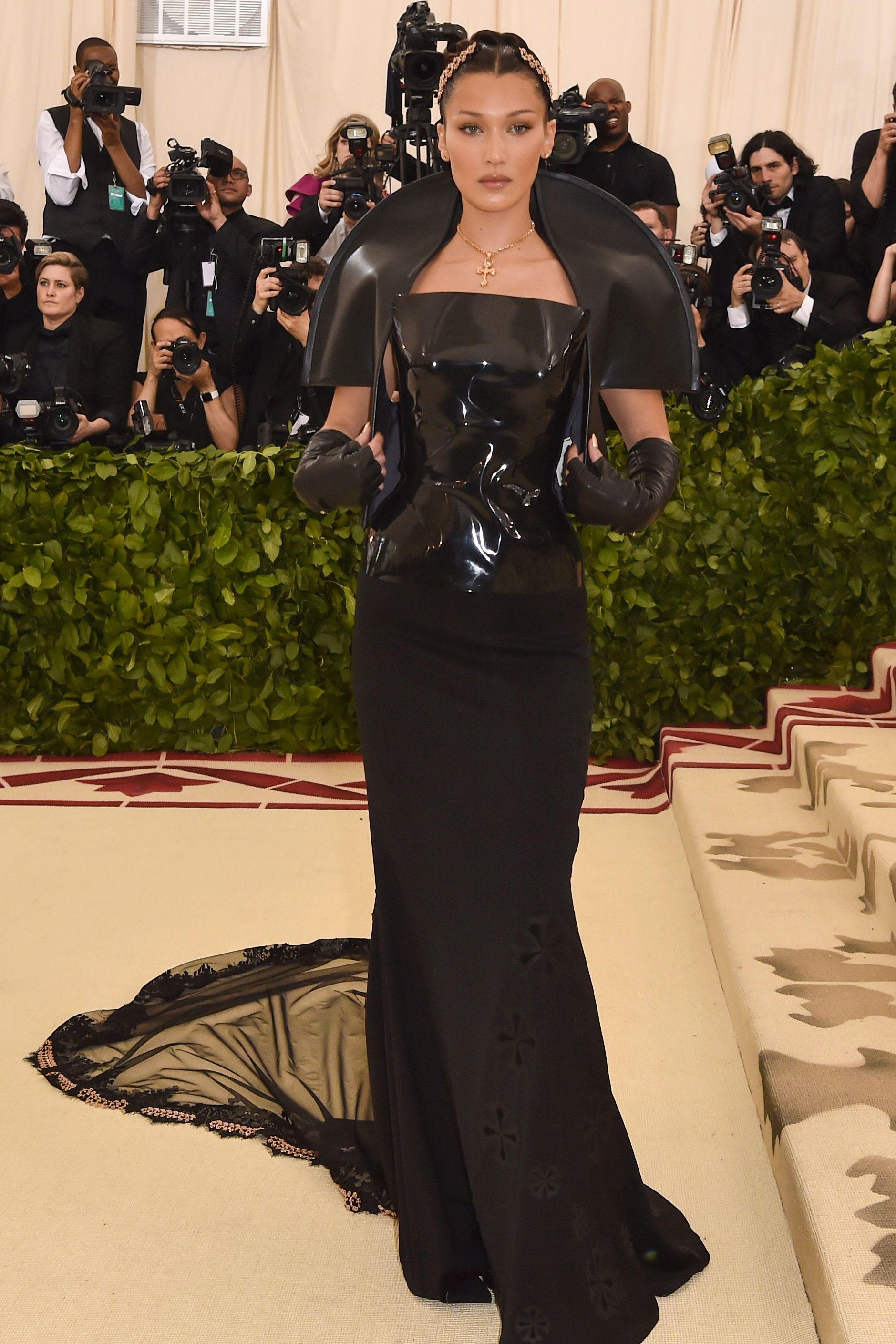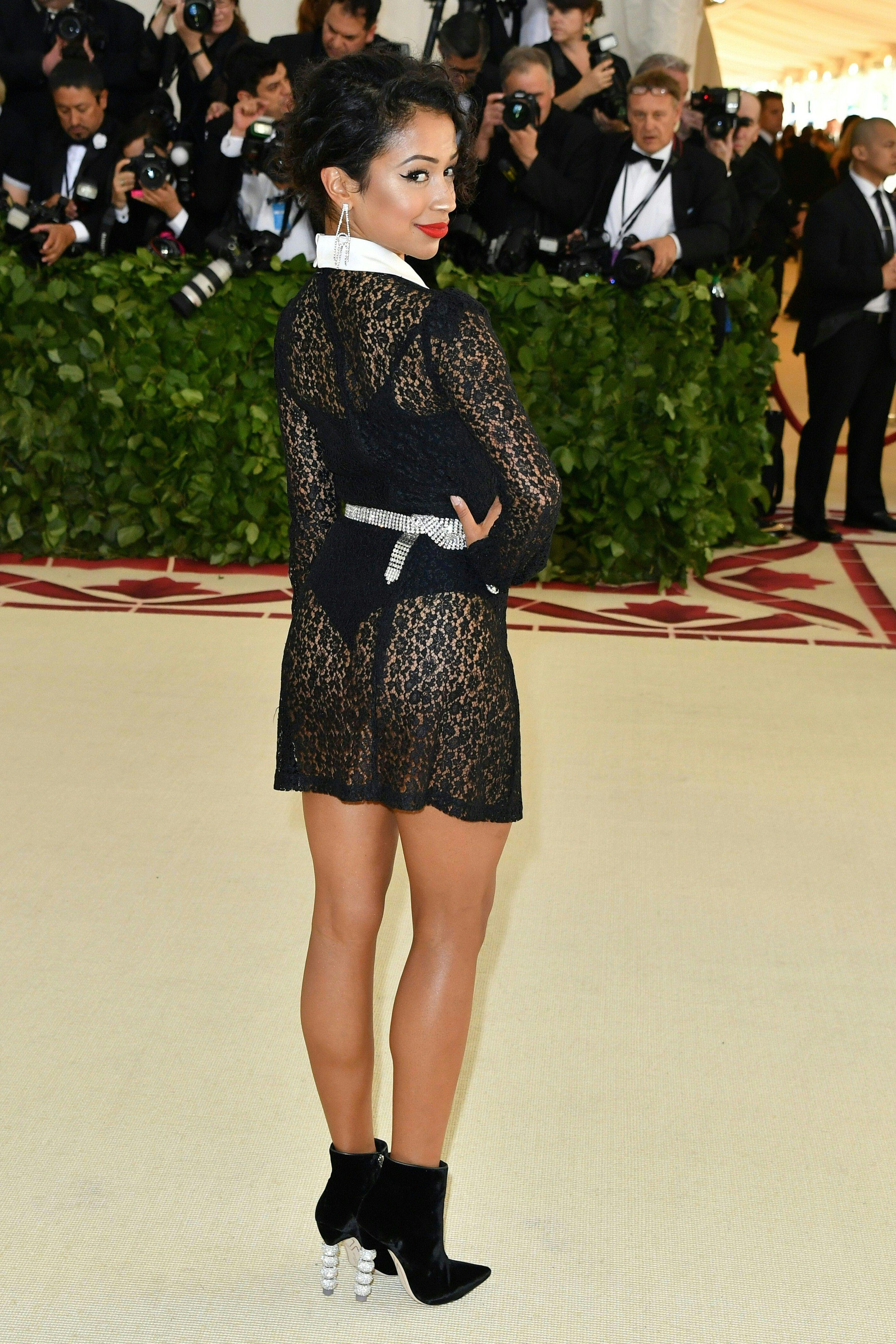 For a party honoring a religion replete with men in dresses, the gala saw an awful lot of men in pants. Daniel Kaluuya exuded the heavenly peace of a Renaissance-painting sky in a dusty blue tuxedo with color-coordinated socks. The most priest-like ensembles came from Andrew Garfield, who looked very Young Pope in a gleaming red tuxedo jacket, and Chadwick Boseman, who picked a cream-colored, cross-adorned cape that would look right at home on an altar. But the best-dressed of the suits was Donald Glover, in mauve (a brilliant, unexpected color choice) with black accents and the Illuminati symbol beaded in gold on his back. He trod the carpet in white Gucci loafers, as if he were walking on clouds.