Welcome to Reading Lists, comprehensive book guides from the Strategist designed to make you an expert (or at least a fascinating dinner-party companion) in hyperspecific or newsworthy topics, like North Korea or wine. Here, we've found the best baking cookbooks, according to pastry chefs and bakers.
For our primer on baking cookbooks, we consulted a group of ten pastry chefs and bakers from across the country. This informal panel was comprised of Natasha Pickowicz, head pastry chef and baker at Café Altro Paradiso and Flora Bar; Umber Ahmad, founder and head chef at Mah-Ze-Dahr Bakery; Miro Uskokovic, pastry chef at Gramercy Tavern; Erin Patinkin and Agatha Kulaga, co-founders and co-owners of Ovenly; Dianna Daoheung, executive chef for Black Seed Bagels; Zachary Golper, chef and owner of Bien Cuit; Jessica Weiss, pastry chef at Maialino at the Gramercy Park Hotel and Marta, among other Danny Meyer properties; Margarita Manzke, pastry chef and co-owner of République and Sari Sari Store in Los Angeles; and Alison Pray, co-owner at Standard Baking Co. in Portland, Maine.
We asked each of these pastry chefs and bakers (several of whom are cookbook authors themselves) to put together a list of their favorite baking cookbooks, and they came back with dozens of recommendations for their most dog-eared reference books, easy-to-follow recipe books for every type of baked good and pastry, and the cookbooks that inspired them to bake in the first place. After combing through their lists, we only included books that were recommended by two or more of the bakers and chefs. Below, nine of the best baking cookbooks for home bakers of every skill level and interest, according to our experts.
Best Baking Cookbook for Non-Bakers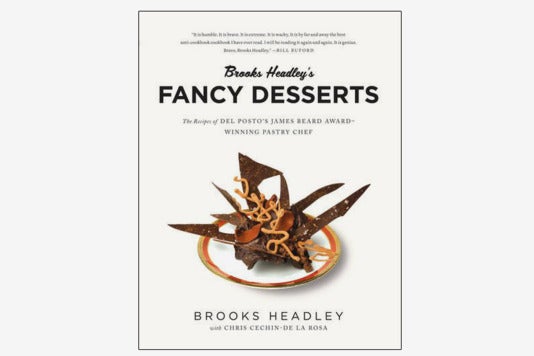 Before he became the executive pastry chef at Del Posto and won a James Beard Award for Outstanding Pastry Chef in 2013, Brooks Headley had a career as a drummer in a bunch of hard-core and punk bands, so his cookbook is as much memoir as it is recipe book. But the recipes aren't an afterthought. They're "fun, experimental but not inaccessible, and full of flavor, including some unexpectedly delicious sweet and savory combinations," says Agatha Kulaga, of Ovenly. She adds, "This book is for bakers that like to break the rules a little."
Gramercy Tavern's Miro Uskokovic calls it "funny and edgy," a book that could be read cover-to-cover, while also enjoying his recipes for sweet-pea cake and fried artichoke with ricotta gelato. Natasha Pickowicz, from Café Altro Paradiso and Flora Bar, puts the appeal of this cookbook most simply: "Brooks is the wittiest and most hilarious food writer alive, so I dive into his book over and over again not just for the superlative recipes (perfect carrot cake and perfect yogurt sorbet, hello!), but for his insane anecdotes and wry sense of humor."
BUY: Brooks Headley's Fancy Desserts: The Recipes of Del Posto's James Beard Award-Winning Pastry Chef
$15, Amazon
Best Baking Cookbook for Beginners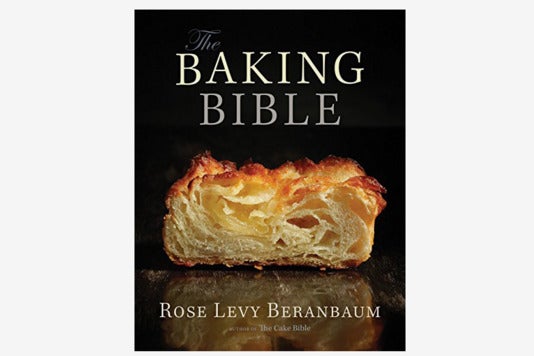 Several of Rose Levy Beranbaum's books were named by the members of our panel as favorites. Erin Patinkin of Ovenly likes The Pie and Pastry Bible, calling it "a cookbook that one can actually use; it is extremely informative, well-organized, and straightforward." Uskokovic owns and loves all of Beranbaum's works, admitting that "it was hard to pick one, as all are fantastic." But he recommends The Baking Bible for a more general overview of baking and pastry craft, with its incredibly specific recipes. "You know she tested these recipes time and time again, and it's written in such detail that anyone will be able to execute them." Dianna Daoheung of Black Seed Bagels also likes The Baking Bible, calling it, "a great book to reference, particularly for the classics."
BUY: The Baking Bible
$23, Amazon
Best Baking Cookbook for Intermediate Bakers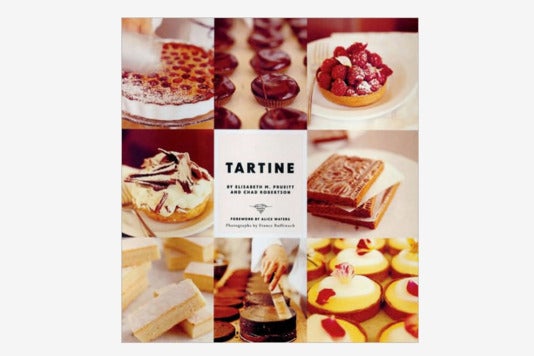 Daoheung likes Tartine Bread because it's "a really beautiful book in general, with lots of bread science," but she cops to being a fan of any book from the team at San Francisco's Tartine. For a more general baking cookbook, Margarita Manzke of République recommends their first title Tartine, which includes their now-classic recipes for banana-cream pie, brioche bread pudding, and any number of cakes—along with more complicated recipes like croissants, which is why it's better suited for those who already have a basic understanding of baking. But Manzke admits, "I will never get tired of reading this book. Such a classic. Great photography and recipes."
Best Cake-Recipe Book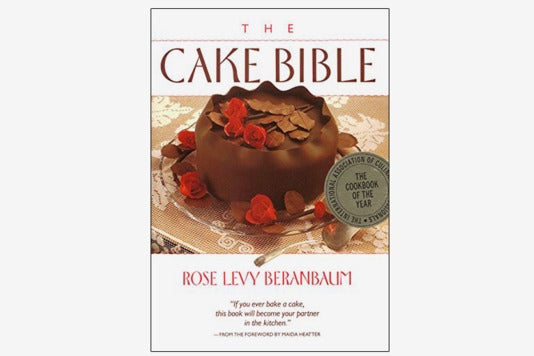 If your goal is to become a "master cake maker," says Kulaga, then you have to get Beranbaum's The Cake Bible. "Not only is it an encyclopedia for all types of cakes, but Beranbaum provides techniques and recipes that will turn any novice into a cake artist. For those on a quest to find the perfect vanilla cake, I have three words for you: white velvet cake." Alison Pray of Standard Baking Co. discovered this book in the late 1980s, when it first came out, "and I still rely on it today to check ingredient ratios or explore new recipes."
BUY: The Cake Bible
$23, Amazon
Best Bread-Baking Book for Beginners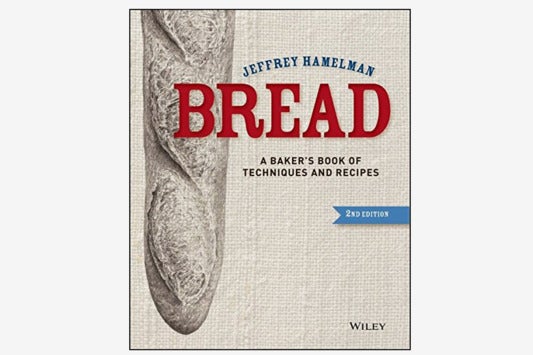 Jessica Weiss of Marta calls this book, "my favorite bread book of all time," calling author Jeffrey Hamelman "one of the most talented bread bakers around. He takes the very deep world of bread-baking (which is a beast) and distills it down into an amazingly approachable volume." Pray gives this book as a gift to new bakers, but still references it in her own bakery.
BUY: Bread: A Baker's Book of Techniques and Recipes
$33, Amazon
Best Bread-Baking Books for Intermediate to Advanced Bakers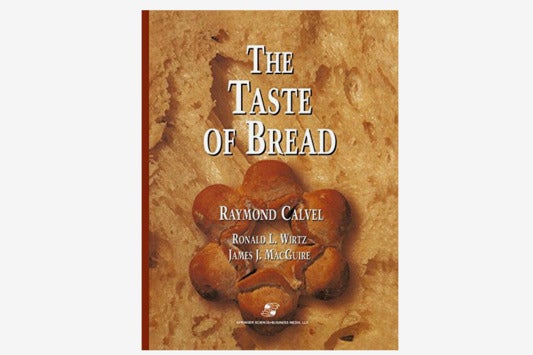 If you're only going to buy one book about bread, both Pray and Zachary Golper of Bien Cuit recommend this one: The Taste of Bread, a translation of the French cookbook Le Goût du Pain, by legendary baker Raymond Calvel. Calvel "was the inspiration and mentor of Didier Rosada, who essentially brought great bread-baking to the United States and beyond, changing the country as a whole," explains Golper. He adds, "The book gives a clear voice to the movement that has taken place over the last 30 years." Pray credits this book for helping her "crack the code to French bread-baking secrets," noting that "when James MacGuire's translated version was published, I was finally able to read it cover to cover, and feel now like it's part of the foundation of our baking knowledge."
BUY: The Taste of Bread: A Translation of Le Goût du Pain
$75, Amazon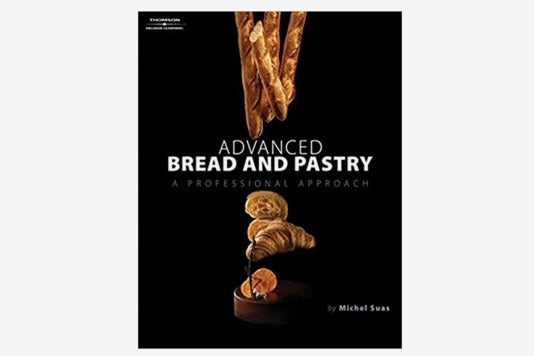 If you're looking to take you bread-making to the next level, Pray, Golper, and Manzke all recommend Michel Suas's Advanced Bread and Pastry. This one is definitely a textbook, but it's "a great book for the serious baker and professionals," says Manzke. Pray and her team "refer to his book constantly for bread and pastry technique and formulas," and Golper credits this book for "changing the face of artisan baking in the U.S. like no other ever did."
BUY: Advanced Bread and Pastry
$88, Amazon
Best Gluten-Free Baking Cookbook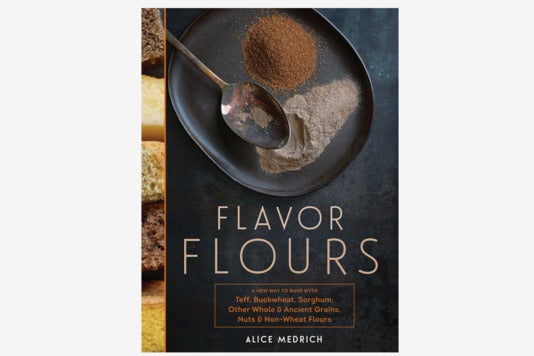 For gluten-free recipes, Uskokovic recommends the James Beard Award–winning Flavor Flours. "It's an amazing book that explores alternative flours like oat, corn, sorghum, and teff," he explains. "These flours are not just better for your health, but your taste buds as well. They add another layer of flavor to your baked goods and also lend an interesting texture and color." Patinkin also likes this book because author Alice Medrich "guides her readers through flavor, texture, ingredients pairing, and use. It's a great book for both gluten-free bakers and anyone who wants to experiment with nontraditional flours."
BUY: Flavor Flours: A New Way to Bake With Teff, Buckwheat, Sorghum, Other Whole & Ancient Grains, Nuts & Non-Wheat Flours
$30, Amazon
Best Desserts Cookbook with Simple, Seasonal Recipes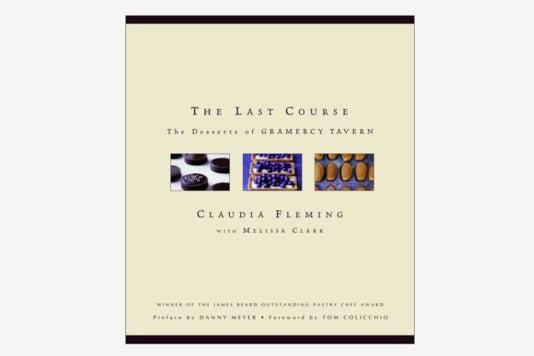 "Claudia Fleming paved the way for pastry in New York City," explains Umber Ahmad of Mah-Ze-Dahr. "Her pastries and book structure focus on ingredients—spices, fruits, chocolate. She delves deep into the psyche of an ingredient and creates a divine experience with each one." It's full of simple, seasonal recipes "that never disappoint," Ovenly's Kulaga says. "These perfect desserts will make you feel like you are the most accomplished pastry chef in the world without ever having to go to culinary school."
BUY: The Last Course: The Desserts of Gramercy Tavern
$96, Amazon