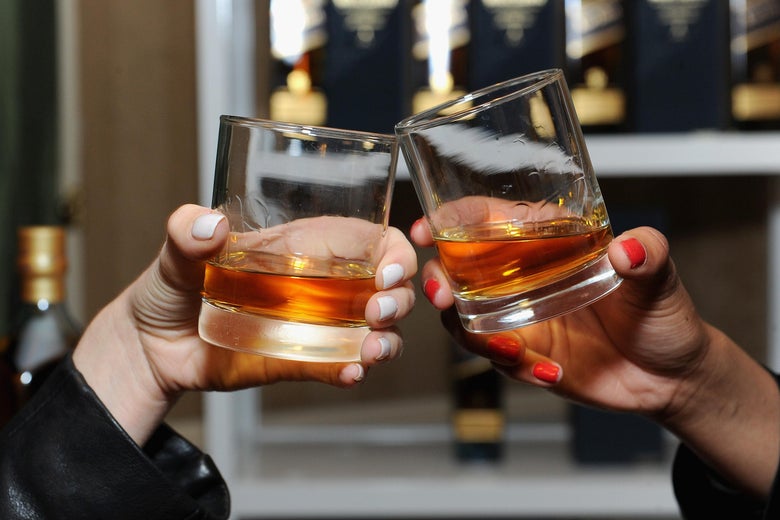 So you finally found the bar cart of your dreams, and you've got it loaded up with liquor. All that's left to do is stock your bar cart with the best barware and cocktail equipment—but that can be an intimidating task, especially if you've had more experience drinking cocktails than making them. The good news is that you don't have to spend a lot of money to stock and style a bar cart. "Most people in their home bar really don't need that many tools," advises Joaquín Simó, a partner at New York City's Pouring Ribbons and Tales of the Cocktail's American Bartender of the Year in 2012. "I say you start with the absolute basics and concentrate on the things that you like to use."
Stacey Swenson, head bartender at Dante (which currently ranks as one of the 50 best bars in the world), agrees, but notes that basic doesn't have to mean utilitarian. "You want something that's functional and also something that's pretty. If you're putting it on your bar cart, you kind of put on a show for your guests," and with a little bit of guidance, it is possible to stock your bar cart with gear that's both practical and stylish. So below, a bartender's guide to the essential gear that should be on any cocktail-lover's bar cart.
A Shaker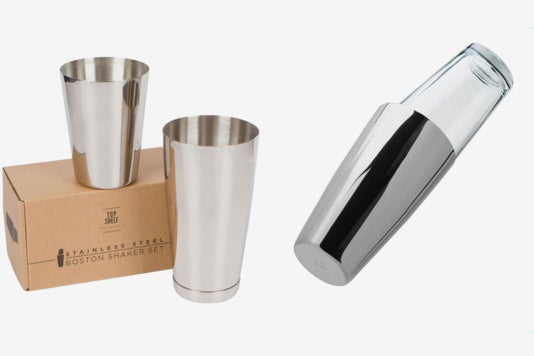 "Some of those things are aesthetic preferences. They all technically do the same thing, and there's very cheap and very nice versions of all of those," says Simó, so buy whichever type of shaker feels most comfortable to you. Many professional bartenders use Boston-style shakers, which are basically two cups that fit into each other and form a tight seal to keep liquid from splashing all over you. "If you just want to look like a bartender at Death & Co. or PDT, and you want the same kit, then you're probably going to go metal-on-metal," also known as "tin-on-tin," Simó notes. But a Boston shaker set with one metal container and one pint glass will work just the same.
BUY: Boston Shaker: Professional Stainless Steel Cocktail Shaker Set
$26, Amazon
BUY: Cocktail Boston Shaker Set by Kotai (Silver)
$20, Amazon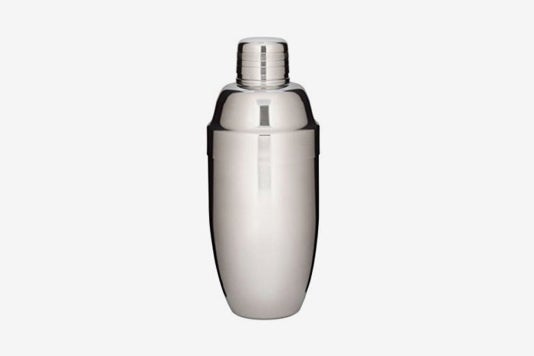 For some people, however, a two-piece setup might be tricky to use comfortably.
"Say you're a petite female—if you have very small hands, then maybe using a Boston-style shaker may be a little harder," explains Simó. In that case, a cobbler shaker may be the better choice, because it's smaller than a Boston-style shaker, and thus easier to hold.
BUY: Usagi Cobbler Shaker—Stainless Steel
$45, Amazon
A Mixing Beaker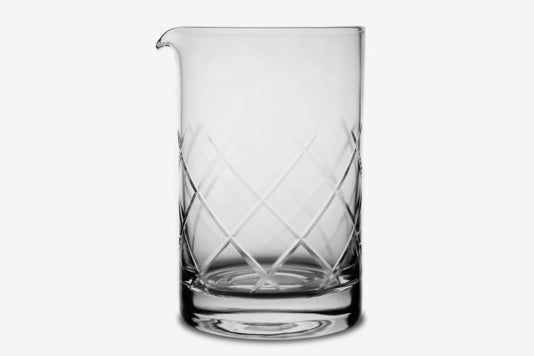 You know how James Bond always ordered his Martinis shaken, not stirred? Well, if you were to ignore Mr. Bond's order and made a stirred Martini—or any other stirred cocktail, like a Negroni or a Manhattan—you'd set aside the shaker to use a mixing beaker instead. A mixing beaker is essentially a large vessel in which you dump your liquors and mix your drink. And though you can purchase handsome crystal ones for hundreds of dollars, both Simó and Swenson agree that they're kind of superfluous for a basic bar kit. "I don't think you should spend any more than $25 on a mixing glass," says Swenson, adding that there are nice Japanese-style ones readily available on Amazon, like this one from Kotai.
BUY: Japanese Style Seamless Mixing Glass Stirring Cocktail by Kotai (750ML)
$25, Amazon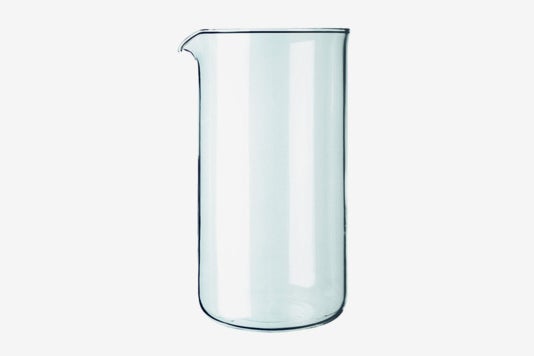 One of Simó's hacks to getting a glass mixing beaker for not that much money is to use replacement glass for French presses. They're particularly useful if you're making a lot of drinks for a lot of people, and Simó adds, "I generally will take one or two of the big guys with me when I'm doing events, because then I can stir up five drinks in one, and it's really convenient."
BUY: Bodum Replacement Beaker French Press, Replacement 12 Oz Clear Glass
$25, Amazon
A Bar Spoon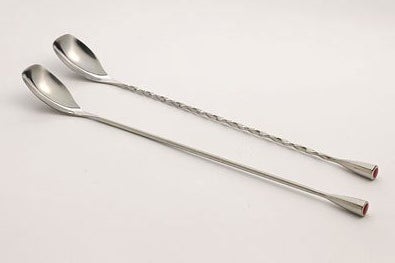 A mixing or bar spoon is also necessary if you're making a stirred drink. One of Simó's favorites is made by bartender Tony Abou-Ganim's Modern Mixologist brand. "It's got a really nice, deep bowl to it, which means you're able to measure a nice, level teaspoon," without searching through your drawers. He continues, "The little top part of it has a nice little weight to it, but it's not too bulky. So it gives you a really nice balance as you're moving the mixing spoon around," making your job a little easier.
BUY: Twisted Bar Spoon by Modern Mixologist
$16, Amazon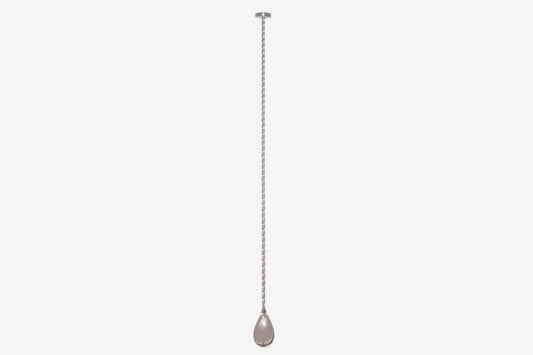 Swenson recommends getting a multipurpose bar spoon. "You can get one with a muddler top, so instead of buying another muddler, you can actually use the top of your spoon to crush a sugar cube if you wanted to for your Old Fashioned. I have one of those, so I don't have to have two tools; I've got both of them right there."
BUY: Muddler Barspoon, Silver-Plated
$23, Cocktail Kingdom
A Hawthorne Strainer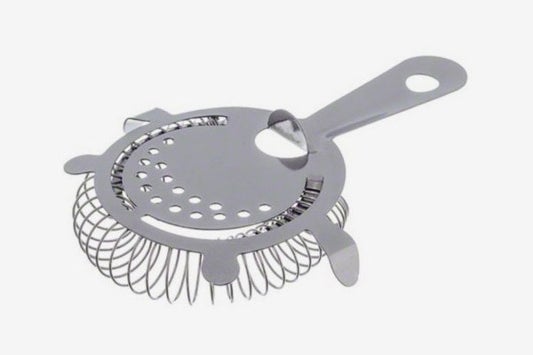 You don't necessarily need a strainer if you're using a cobbler shaker, since it's already got a strainer built into the lid. But if you're using a Boston-style shaker or making drinks in a mixing beaker, you should get what's called a Hawthorne strainer, to make sure the ice you used to chill your drink doesn't end up in your glass and dilute the cocktail. And since there are so many different types that all basically do the same thing, Simó recommends picking the one that's most aesthetically pleasing to you.
BUY: American Metalcraft S209 4-Prong Stainless Steel Bar Strainer
$6, Amazon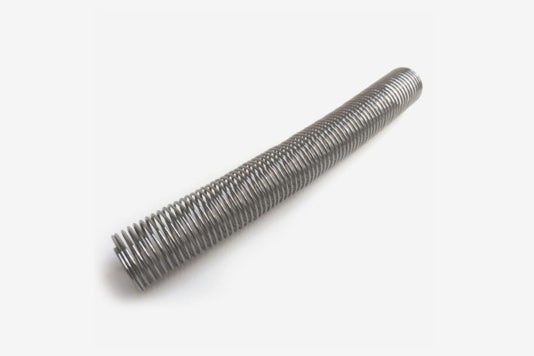 He does recommend, however, that you, "get the replacement springs for a Hawthorne strainer that Cocktail Kingdom sells. They're really, really nice and tight, and you can generally slip them into any Hawthorne strainer that you have." It's a good way to give a worn-out strainer a face-lift, if you will, and restore it to its original glory.
BUY: Koriko Hawthorne Strainer Replacement Coil
$8, Cocktail Kingdom
A Jigger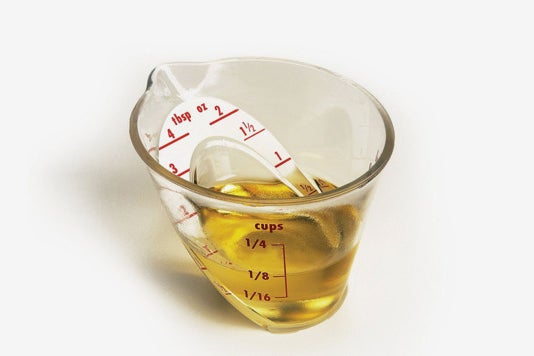 A jigger is what you use to measure the liquor into the shaker or mixing glass. A hyperfunctional option is the mini-measuring cup from OXO. "I know some bartenders, including the ones at Drink in Boston, one of the best bars in the country, swear by those graduated OXO ones … because they love the ability to read them from both the sides and the top," explains Simó. "You can measure in tablespoons or ounces or milliliters, and it's all on the same jigger."
BUY: OXO Good Grips Angled Measuring Cup, Mini, Clear
$5, Amazon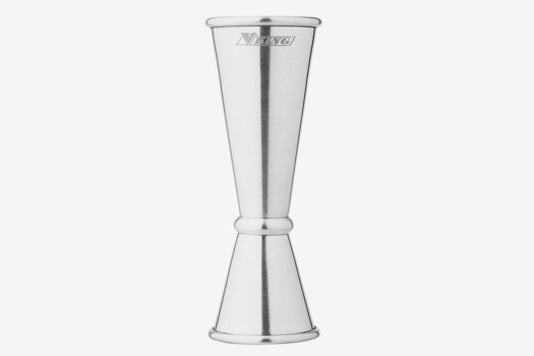 If you're going for a more classic look, but still want something that's practical, Simó recommends that you get a double-sided metal jigger with one ounce on one side and two ounces on the other. The one-ounce side should also have half- and three-quarter-ounce lines etched into it. "That gives you a lot of wiggle room," and will allow you to measure for most basic cocktails. "From there, you really just have to learn what a quarter-ounce looks like in there, and you're pretty much good to go."
BUY: Viking Japanese-Style Jigger
$10, Amazon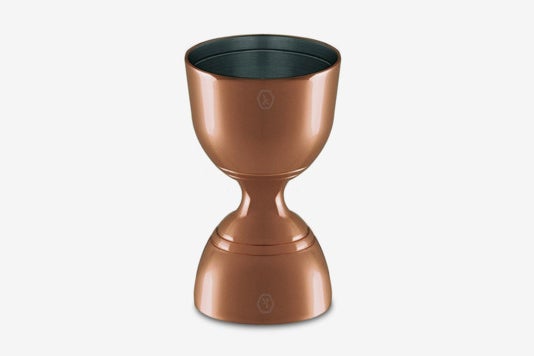 Swenson prefers a Leopold jigger, which has a unique bell shape as well as lines etched on the inside marking both quarter- and half-ounces. "They're really easy to hold and they have some weight to them," she adds, "so somebody who's not really experienced using a jigger is going to be fine with something with a little bit more weight to it. And they look really cool."
BUY: Bell Jigger by Kotai (Copper)
$17, Amazon
A Paring Knife and Cutting Board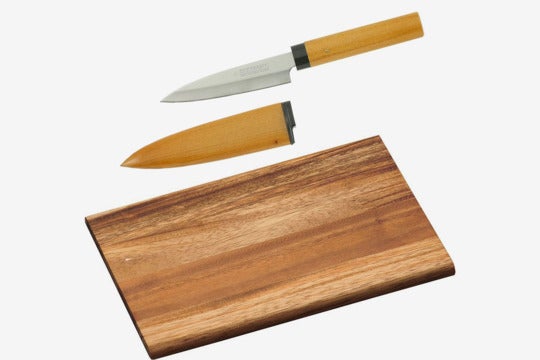 "A sharp knife and a good cutting board are pretty essential," says Simó, and Swenson agrees, though you don't have to get fancy with what you chop on or with. "I just have a little cutting board for my bar cart that I think is meant for a cheese board, but it looks really cute. You don't need anything that's very big, because it's going to take up too much space."
BUY: Kotobuki Fruit Knife With Wood Cover, Brown
$15, Amazon
BUY: Kesper 28400 Breadboard of Acacia, Brown
$6, Amazon
A Vegetable Peeler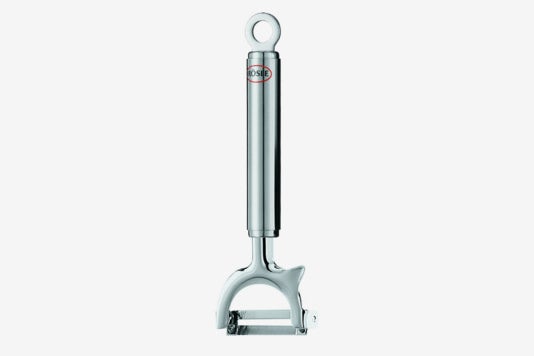 Though there are some tools that are specifically designed to make garnishes, most home bartenders will be set with a vegetable peeler. Rösle peelers, though expensive, are "insanely sharp. They are built like tanks," says Simó, "and they will last for a long time. So if aesthetics matter, those are really, really spectacular, and I would highly advise those."
BUY: Rösle Stainless Steel Crosswise Swivel Peeler, 7-Inch
$20, Amazon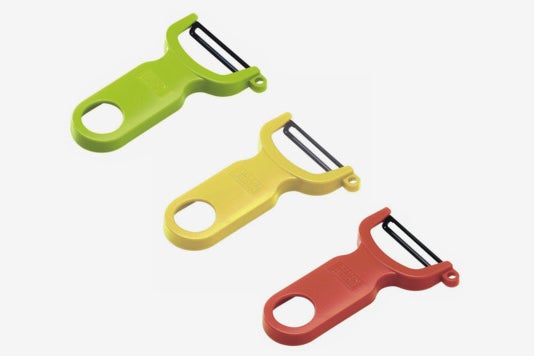 Swenson, however, prefers plastic Y-peelers. "I just get the cheap plastic ones, and when they start to get dull, I throw them away rather than getting an expensive one. I think they work the best, and you have the least likelihood of cutting yourself with those." (And just because they're cheap, doesn't mean they're bad. These Strategist-approved vegetable peelers are the same ones used in the kitchen at the French Laundry in Napa.)
BUY: Kuhn Rikon 3-Set Original Swiss Peeler, Red/Green/Yellow
$10, Amazon
A Handheld Juicer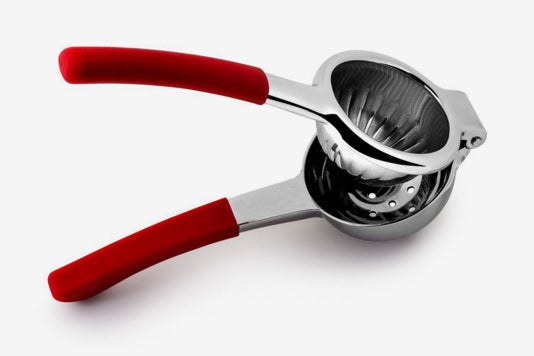 "The only way to get good lemon and lime juice is to take a small, round, fresh green or yellow thing, cut it through the equator, and then put it into a juicer and ream it and use it that day," says Simó. "You can't use it the next day. It gets really bitter and oxidized and gross." And that's why having a handheld, clamshell juicer is so important if you're trying to up your home-cocktail game, even if you're planning on having a big party. "It's an enormously efficient way to do it. I have juiced a 165-count case of lemons in about 15 minutes using one of those."
BUY: Bellemain Premium Quality Stainless Steel Lemon Squeezer
$22, Amazon
A Wine Key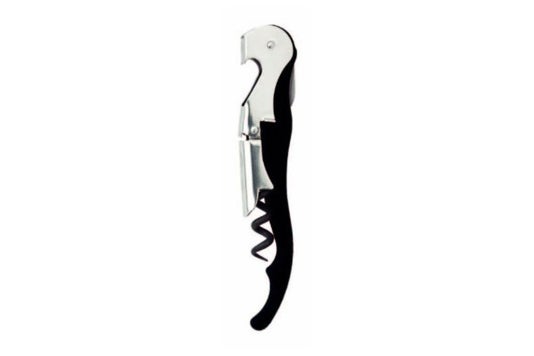 "A good wine key is invaluable," says Simó, though you don't necessarily need to spend much money on one. He recommends getting one with a serrated blade to take the foil off of the bottle and coated coil, because it'll go into the cork more smoothly. "The kind that have the hinged little portion that you can get halfway through the pull and then relock it to get the other half in, those are very forgiving because it gives you two different angles at which to get the cork out perfectly vertically," he adds.
BUY: Pulltex Corkscrew, Black
$7, Amazon
An Ice Tray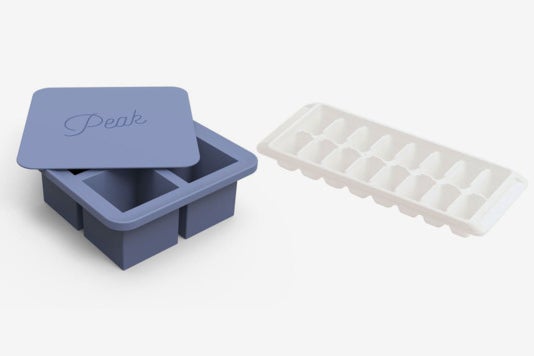 "At home, I just have the two-by-two ice-cube trays," says Swenson. "I don't stress with making them perfectly clear, but if you want to take the time to do that, that's totally fine." Simó agrees that basically any style of ice-cube tray will work. "For the most part, you will make better ice in your home freezer using even standard ice molds, the kind that we all grew up with," he says.
"That will make you a better-quality ice than what 90 percent of bars would use anyway." That's because most commercial ice machines also produce ice that "looks like oversize contact lenses," he explains. "That ice is designed to stack on each other and take up a lot of room, but there's so much surface area that they melt really quickly," which dilutes your drink.
BUY: Peak Ice Works by W&P Design, Extra Large Ice Cube Tray in Blue, Silicone, 4 Cubes
$12, Amazon
BUY: Rubbermaid Easy Release Ice-Cube Tray
$6, Amazon
An Ice Bucket (But Only If You Like Entertaining)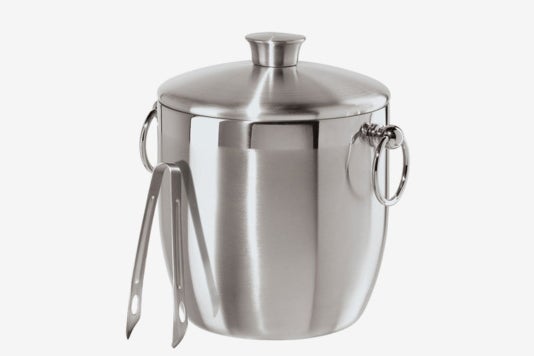 An ice bucket can look nice on your bar cart, but it's not necessary, no matter what interior designers might have you think—unless you're planning on entertaining often. In that case, "having an ice bucket is invaluable, because that spares you constantly going back to the other side of the room," says Simó. You want to make sure your ice bucket has a "little strainer at the bottom, so the ice doesn't just sit in its own liquid," he notes. "If you're making one drink for yourself on your kitchen counter, don't get an ice bucket."
BUY: Oggi Stainless Steel Ice Bucket With Tongs, 3 L
$28, Amazon
Collins or Highball Glasses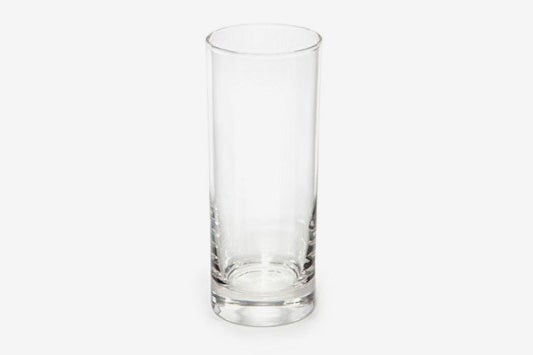 Though it's easy to want to get a different type of glass for every type of drink you make, that's really unnecessary when you're first starting out. According to Simó, "You can make 90 percent of drinks into a rocks, a Collins, and a good all-purpose cocktail glass." A Collins or highball glass is the one that looks like a chimney, and you're looking for something that's about 12 ounces. "You don't want a 16-ounce Collins glass because you're going to be hammered after your second Tom Collins," Simó advises.
BUY: Buswell Collins Glass (12-Ounces, 6-Pack)
$20, Amazon
Rocks Glasses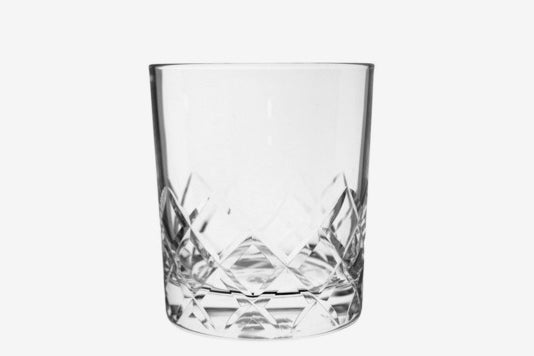 For a rocks glass, the ideal size is between eight and ten ounces. "That's enough where you could put a decent-size chunk of ice in there if you like making the fancy ice," says Simó. "I like a rocks glass with some weight to it. It just feels better in my hand," adds Swenson, who also recommends that if you're going to splurge on one thing, make it your rocks glasses. "For entertaining, I think the glassware, that's the thing that people are going to notice the most.
So spend your money on nice glassware that isn't going to break easily."
BUY: Toyo-Sasaki Hard Strong Diamond Cut Rocks Glasses (6-Pack)
$96, Umami Mart
---