Yunus Yilmaz is the manager of a restaurant at a resort that has been recognized as one of the healthiest companies on the planet. He has been in the food service and hotel industry for a long time and has worked for several exclusive properties and restaurants during his career. Recently he decided to move from California to Florida so that he could work at a top hotel and spend more time with his wife and child. "The culture here is quite different from other hotel companies out there. Employees genuinely care for each other, from the owners to the CEO to team members," claims Yilmaz. "It is very different. They do things for employees and the community. I live this care on a daily basis."
Working at this hotel has allowed him to have a regular work schedule, to take needed days off, and to adopt a vegan diet. Yilmaz is a sought-after talent in the hospitality industry, but for him the choice was clear—he wanted to work at a place that supported him as a person, not just as an employee.
I've spent years tracking the business case for employee health and talking to the researchers who evaluate wellness programs, and the results can be disheartening. But not all programs are alike. The big difference between those that fail and those that succeed is how connected they are to a business imperative. Successful programs are comprehensive in nature and embedded into organizational culture and operations.
Meet the Breakers Palm Beach, an historic, family-owned hotel that sits on 140 gorgeously manicured acres of land in Florida with nine restaurants, four pools, two golf courses, and a private beach. Guests of the resort are some of the happiest on the planet—based on ratings, satisfaction scores, and repeat business.
The Breakers have a long history of caring about the health of its employees and guests, but about 15 years ago, leadership bolstered its investment in its 2,000 employees. Hospitality is a demanding, 24/7 industry, and to attract and retain top talent and maintain superior customer service, those employees needed support.
And so, the company began a journey into wellness, exploring programs and initiatives of every kind, including some things you would expect, like smoking cessation programs, biometric screenings, and on-site vaccinations. But it also does the unexpected, like offering its employees personal training, lactation support, flexible time off, the ability to work remotely (yes, hotel employees can do this!), and backup home care services, which are available at a low cost for team members with small children or elderly parents.
Its employees participate in the Orlando-based Human Performance Institute corporate athlete program, which is facilitated on site by the Breakers' own leadership. This two-day immersive program is designed to help individuals improve their engagement and performance (just like top athletes!) through nutrition, exercise, sleep, and stress reduction.
The Breakers see value in not just investing in their people, but also digging their heels into the surrounding community. In 2017 the company donated a total of 113,000 volunteer hours (paid) in community service, which commences for employees the first day they start work at the hotel. Helping and giving back to others is viewed as an essential part of the employee well-being strategy, and that belief is supported by research—people who take care of others are happier.
According to Denise Bober, vice president of human resources, 95 percent of the Breakers employees participate in the wellness programs. According to the Great Place to Work survey, 92 percent of employees surveyed said that the Breakers were a great place to work and they supports their health and well-being. Their employee turnover rate is only 18 percent, compared with a 32 percent turnover rate for the industry overall. Last year, the Breakers received 15,000 applicants for 500 positions, a remarkable statistic in a tight labor market.
Bober is clear that when the Breakers first started their journey, the decision to invest in employee health and well-being was not about making a return on investment. Ownership and management did it because it was the right thing to do and because they aspired to be one of the best companies in the world—this is where they saw top companies moving. They had commitment at the owner's level and executive support for high-quality, broad-based employee health and wellness programming, which Bober believes was essential. Over the past five years, the company has invested $2.5 million in wellness initiatives with a health care cost avoidance of $6.8 million over that same period. That's a return on investment that would make any business leader proud.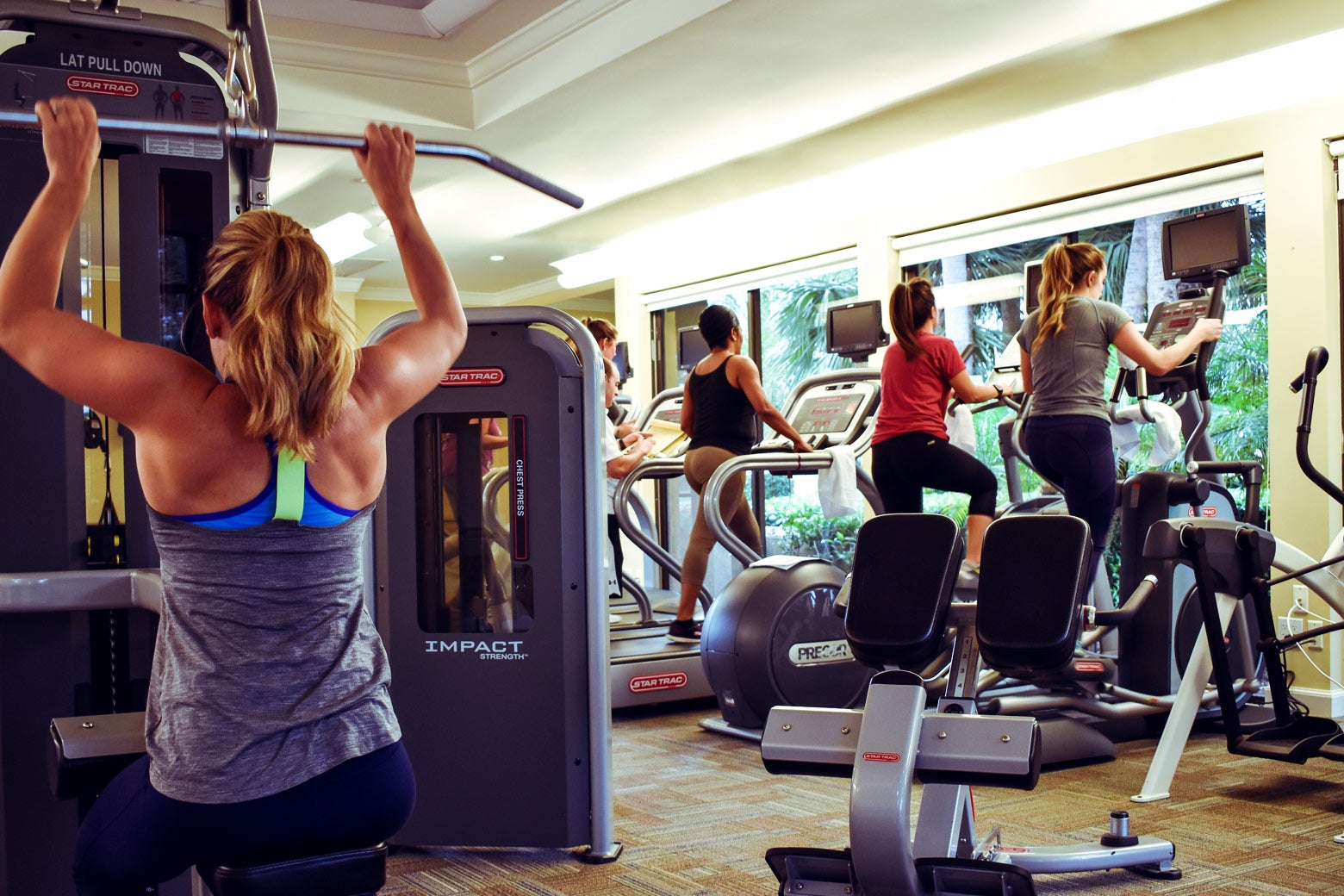 This is due in part to the fact that the Breakers don't treat these programs as special add-ons but integrates wellness into everyday operations. "It's typical in the food and beverage industry to work long hours. In my previous company, I might work eight hours, then turn around and have to work another eight-hour shift. I might not get a chance to even eat in between. Here, I might need to work long hours during a holiday rush, but I am given regular days off to recover," said Yilmaz.
Paola Abreu, assistant director of housekeeping, who is married to Yilmas, has been with the Breakers for two years, after years working for other hotels. Abreu really felt the impact to her family when she started with the company. "I feel like I missed the first three years of my daughter's life. Since I've been working here, I'm starting to appreciate her now. I don't need to be at work for 10 hours; I can leave at 5 p.m. to pick her up from school. On my days off I'm free to really enjoy her."
Gabrielle Pearlberg, assistant director of food and beverage at the Breakers, has been employed by the resort for more than six years and previously worked for a number of upscale restaurants. As she explains it, "Everything at my last company was bottom-line driven, whereas everything here is about people. We are all about servant-leadership." At the Breakers, "servant-leadership" means putting the needs of employees first and helping them to develop and perform at their highest levels. When leaders shift their mindset from being at the top of the pyramid (giving all the orders) to serving their employees, the result is higher performance and engaged, fulfilled team members.
The Breakers' success shows that health and well-being can't be outsourced or applied on top of business as usual. Creating a healthy culture must be embedded in the way the business operates. It is great for a company to offer a fitness facility, but if employees cannot take time out of their day to work out (or if they feel guilty about doing so), they won't use it. If staff are given incentives to lose weight but are working double shifts and can't make time for healthy eating, they will always be conflicted.
And as Bober explains, the Breakers' approach is "a journey, not a program, that requires constant improving and updating." The team is continuously exploring new ways to better meet the health and wellness needs of team members.
But to accomplish what they have done, the value of health and well-being has to be more than just HR policy. It has to be tied to business strategy, an operational model, and a mindset. And, according to Pearlberg, actions need to speak louder than words. "Take care of your team. If you take care of them they will take care of you and their guests. Do what you say you will do."