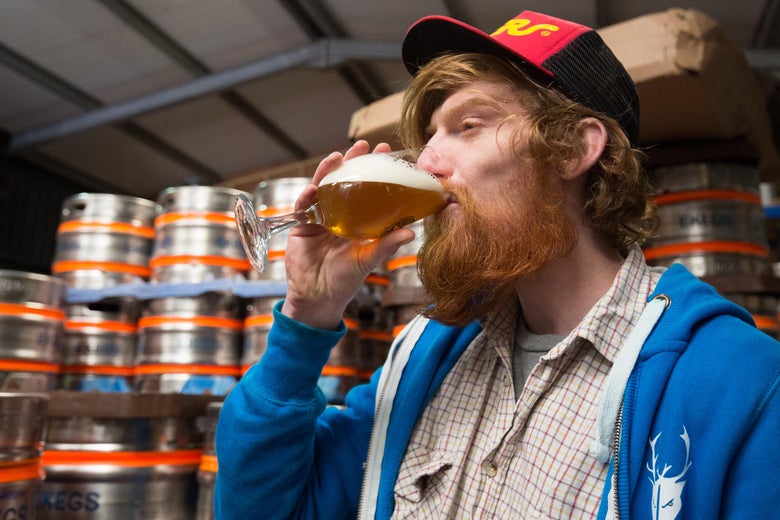 Finding the best gift for the beer lover in your life can be tricky, especially if you're not a beer person. And though it might be tempting to give them one of those funny beer gifts, like a helmet with the two straws, you can do better than that. There are plenty of clever gift ideas for beer lovers that they'll use and appreciate, and to make it easy for you to pick a beer gift they might actually want, I consulted a group of experts that included brewers and brewmasters, certified ciceroni, and beer writers to find the best gifts for beer lovers that have more staying power than a six-pack.
For Beer Drinkers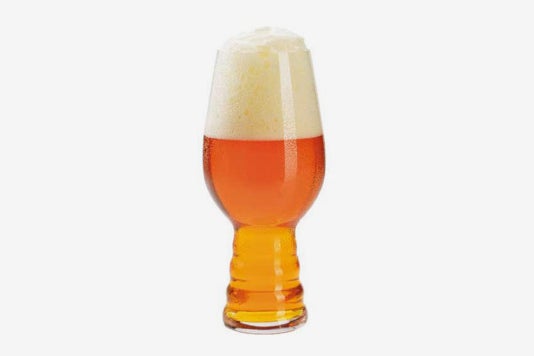 "If you want to get some fancy glasses, Spiegelau has some really nice stuff specifically designed for specific styles," David Zuskov, the brewer and lab manager at Almanac Beer Co. in Alameda, California, explains. "The IPA glass really makes a difference. I drank the same beer out of their glass and a pint glass, and you can taste so much more flavor from theirs."
BUY: Spiegelau 2-Pack Beer Classics IPA Glass, 19-Ounce
$20, Amazon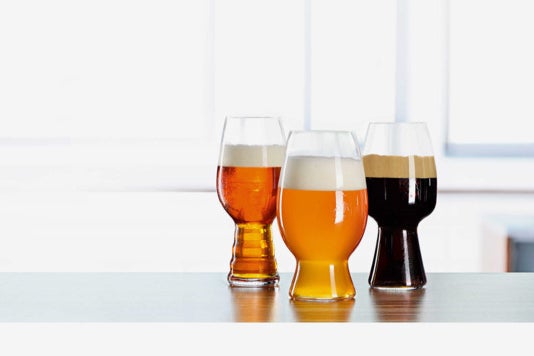 If you're not sure what style of beer they enjoy the most, but still want to upgrade their glassware from novelty pint glasses, give them a Spiegelau three-piece tasting set, which comes with the IPA glass, a glass for stouts, and one for American wheat beer.
BUY: Spiegelau 3-Piece Craft Beer Tasting Kit
$24, Amazon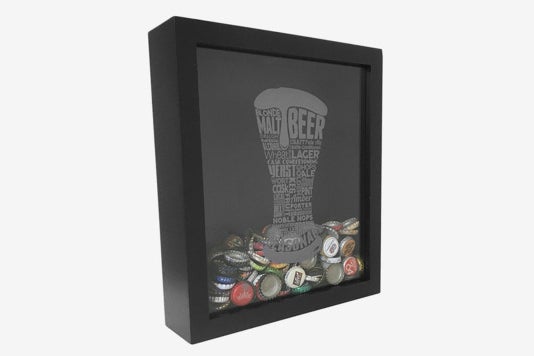 "One year for Christmas, my mom gave me one of those 'Save Water, Drink Beer' shadow boxes that you fill with your used bottle caps. She also gave me a wall-mounted bottle opener built from a melted Toasted Lager bottle. It was the perfect combo," says Dan Jansen, brewmaster and director of brewery operations at Blue Point Brewing Company. "The challenge became filling the shadowbox by the next Christmas, and I definitely rose to it."
BUY: Proper Pour Beer Bottle Cap Holder Shadow Box
$40, Amazon
BUY: Core Bamboo Magnetic Bottle Opener
$15, Bed Bath & Beyond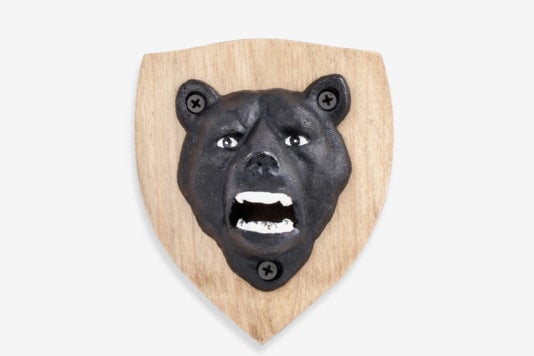 Here's another wall-mounted bottle opener that'll take up a little less real estate, but will definitely spark up conversation.
BUY: Kikkerland Design Magnetic Bear Bottle Opener
$15, Amazon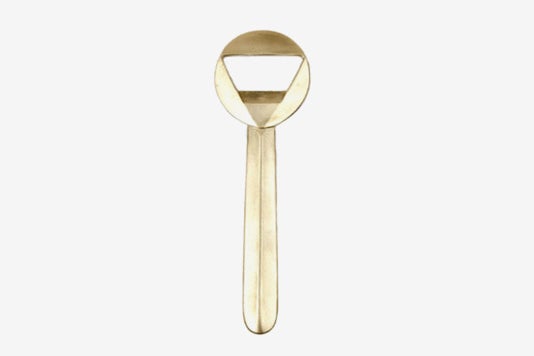 Speaking of bottle openers, according to Julia Herz, publisher of CraftBeer.com and craft beer program director at the Brewers Association, you can't go wrong with giving a beer lover a solid bottle opener. "A kick-ass bottle opener needs to feel sturdy and work well. It's a catalyst for each glee-filled moment you open a beer. It needs to be special enough to you to gain more and more meaning and purpose with each use." Like this one from FS Objects, which is handmade from solid brass.
BUY: FS Objects Hand 2 Bottle Opener
$85, Goop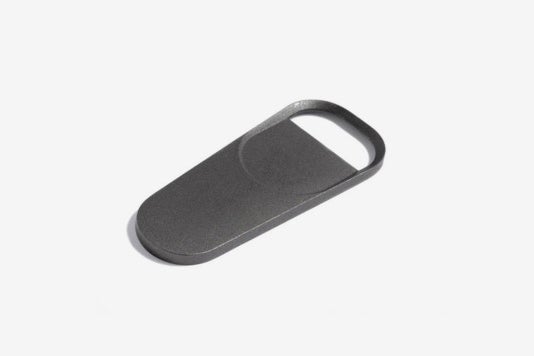 For a still-stylish but less-expensive option, try this durable, zinc-alloy bottle opener from Hay Design (one of the Strategist's go-to home-goods brands).
BUY: Hay Bottle Opener
$14, Goop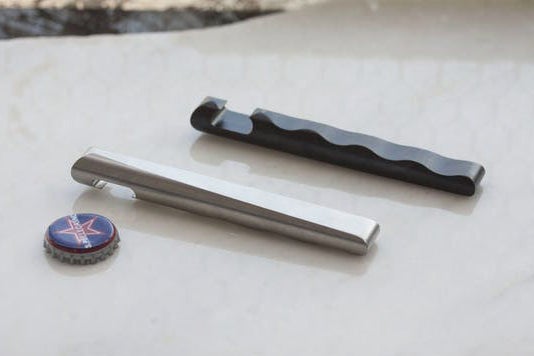 This church-key-style bottle opener is milled from solid stainless steel.
BUY: Craighill Ripple Opener—Steel
$44, Amazon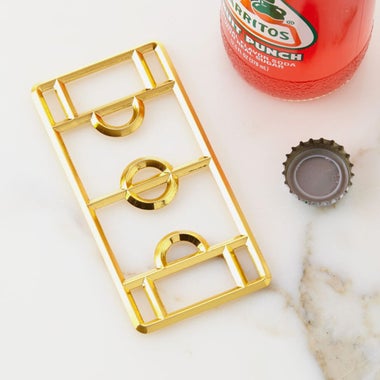 A basketball-court-shaped bottle opener would be nice for someone who cracks open a cold one while watching sports.
BUY: DOIY Stadium Bottle Opener, Golden
$20, Amazon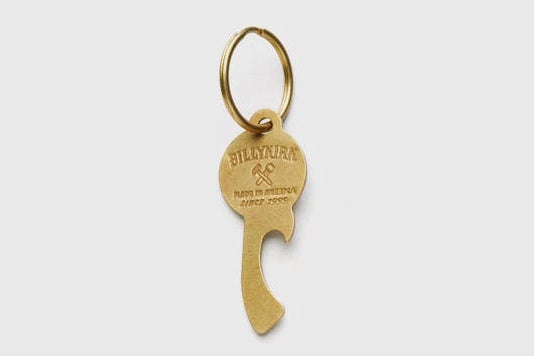 Upgrade the bottle opener that's been on their key chain since college with this brass number from Billykirk.
BUY: Billykirk No. 394 Bottle Opener
$25, Spring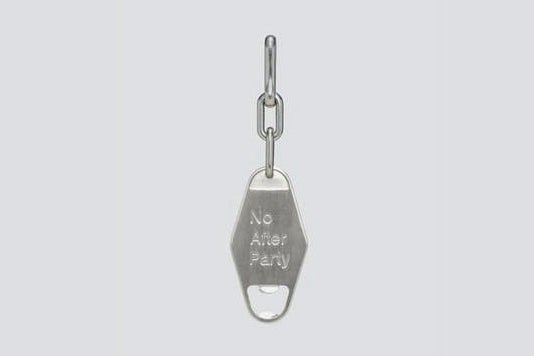 Or go full hypebeast with this Alexander Wang bottle opener engraved with the phrase, "No After Party."
BUY: Alexander Wang Bottle Opener Keychain—Silver
$195, Spring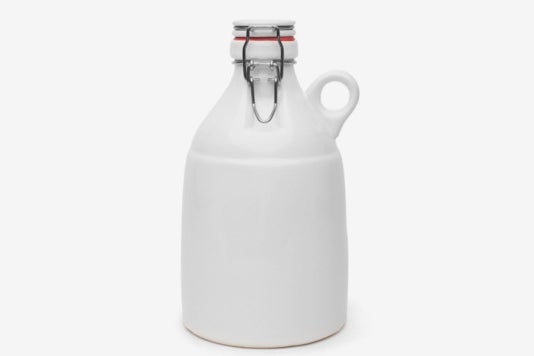 The best gifts that Herz has ever received, however, are "two swing-top milk jugs housed in a wooden box with a leather handle. They can be used as baby beer growlers and filled up at my local brewery." This handmade ceramic growler is similar to the one she uses.
BUY: Kaufmann Mercantile Handmade Ceramic Growler With Loop
$40, Spring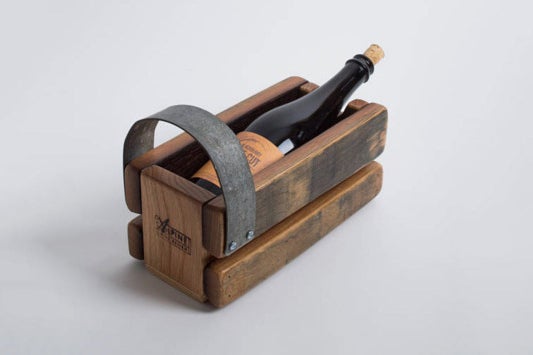 The best gift that Jim Raras Jr., the executive vice-president of Mikkeller NYC, ever received is a lambic basket. Lambic is a specific style of beer from Belgium, considered special because it's fermented with native yeast in the bottle. (That's also known as bottle-conditioned beer.) But the yeast means that it's a finicky type of beer to serve, and you want pour it and store it at a tilt so that you don't get sediment in your glass while drinking. That's where the lambic basket comes in, and it's a great gift for Belgian beer nerds. "The one I received was from a wonderful friend, for my birthday; he got it from brasserie Cantillon—that was very special to me. A properly clear pour of a bottle-conditioned beer is such a delight and really showcases the beer; this helps a ton if you're not pouring the entire bottle at once." This handmade one is made from Napa wine barrels and metal barrel bands.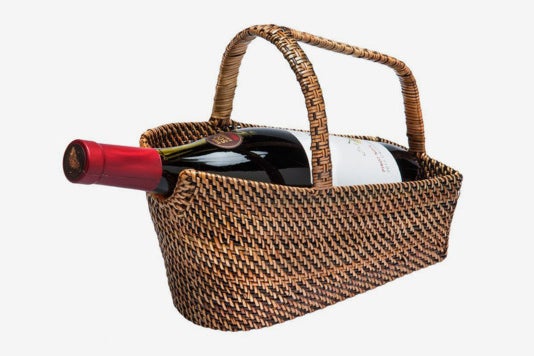 This rattan lambic basket is also handsome, though slightly less expensive. It can also be used for wine, which is great for a split household.
BUY: Kouboo Wine Bottle Basket and Decanter in Rattan-Nito, Brown
$45, Amazon
For Beer-Makers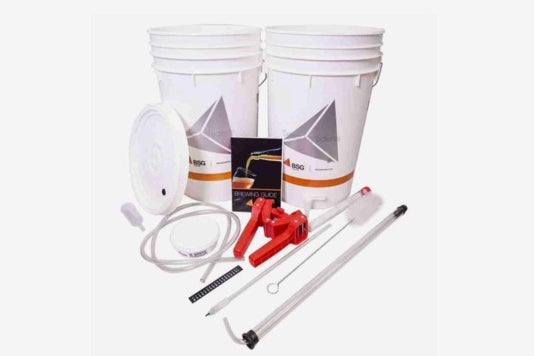 "If the person is a novice home brewer, you can get them a basic setup kit," says Zuskov, the brewer and lab manager at Almanac. He likes the home-brew starter kit from MoreBeer, an East Bay-based company, but this one from Amazon has all of the same equipment.
BUY: Maestro Homebrew Beer Equipment Kit with Auto Siphon
$70, Amazon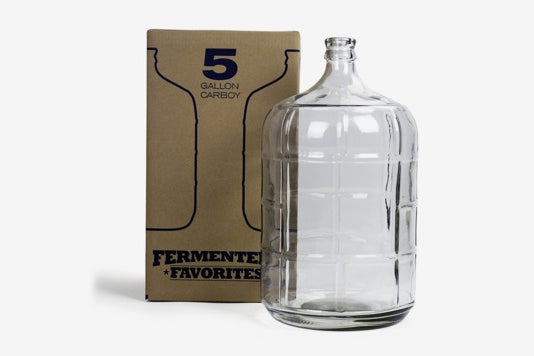 "If the person is more advanced, maybe upgrade one of their pieces of equipment," advises Zuskov. "If they're using a plastic bucket to ferment, maybe buy them a glass carboy." And whether you're buying home-brew equipment for a new or experienced brewer, consider also getting them grain, malt, and hops. "You could always buy the ingredients for the brew and then that way you could go and brew the beer with them."
BUY: Northern Brewer Glass Carboy Fermenter
$40, Amazon
For Beer Geeks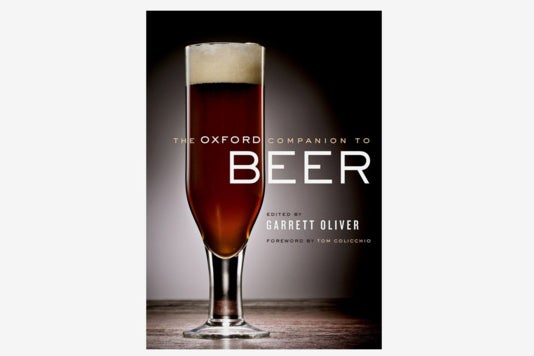 "In terms of giving a beer-related gift, I would have to say that the Oxford Companion to Beer is a great option," says Zach Mack, beer writer and owner of Alphabet City Beer Co. and Governors Island Beer Co. "It's perfect for someone who already knows a little bit about beer and wants to learn more, but doesn't want to dive into the insanely overcrowded realm of beer books. It's a very concise and tightly written encyclopedic record for beer that's remarkably approachable given its depth. And even if they don't end up using it every time they crack a beer, it looks nice on a bookshelf or coffee table."
BUY: The Oxford Companion to Beer
$44, Amazon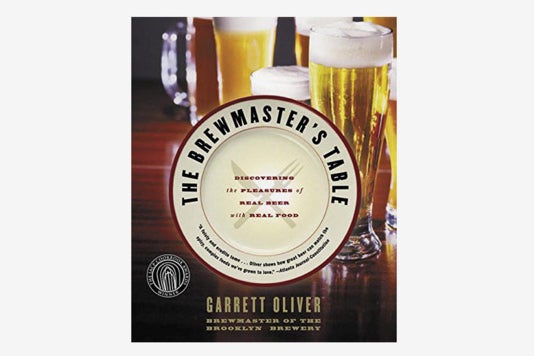 The author of the Oxford Companion, Garrett Oliver, is the brewmaster at Brooklyn Brewery and the 2014 winner of the James Beard Award for Excellent Wine, Beer or Spirits Professional. His first book, The Brewmaster's Table: Discovering the Pleasures of Real Beer With Real Food, is also a good read for someone who knows they like drinking beer, but doesn't know much about the history or even different styles of brewing.
BUY: The Brewmaster's Table: Discovering the Pleasures of Real Beer With Real Food
$12, Amazon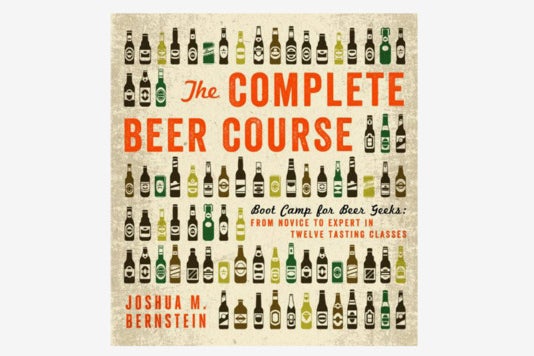 "It's impossible for me to overlook how instrumental Josh Bernstein's The Complete Beer Course was in motivating me to dig deeper into the infinite world of beer," says Blake Tomnitz, co-founder and CEO of Five Boroughs Brewing Co. "Not to mention, it helped solidify my desire to work in the beer industry. For someone who loves beer, it hits all the right notes."
BUY: The Complete Beer Course: Boot Camp for Beer Geeks: From Novice to Expert in Twelve Tasting Classes
$19, Amazon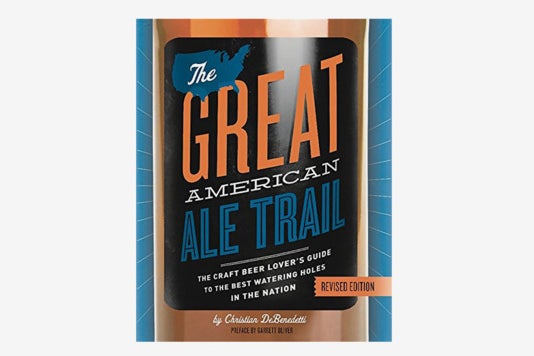 Jansen of Blue Point Brewing Co. often gets what he calls "beer travel books" from his wife. These titles "describe the best beer venues to experience in various geographical regions," and are great for planning his annual beer trips. Two of his recent favorites are The Great American Ale Trail and Fifty Places to Drink Beer Before You Die.
BUY: The Great American Ale Trail
$15, Amazon
---