DENVER—On a cloudless February night, volunteers welcomed Yesenia MacDonald to their cozy Denver church, directed her to a cot adorned with a homemade duvet, and handed her a bowl of steaming organic red chili posole.
Like a growing number of women nationwide, MacDonald ended up on the streets after a cascading series of tragedies left her destitute. Years of unpaid work caring for family, poor health benefits and a persistent gender wage gap that makes it difficult to save ensures these women lack the resources to weather an economic crisis.
"I lost many jobs because I have a mental illness," said the Brooklyn native, as she lounged in a chair resting against a wall of pastel paintings of volunteers at the 10:30 Catholic Community Church. "Someday I want to go back to college. "
MacDonald is among hundreds of homeless women who benefit from the safety, nourishment and sense of connection found in a unique Denver program that provides them a place to sleep every night of the week. By bringing them out of the shadows, the Women's Homelessness Initiative, or WHI, rescued women from abuse they often face on the streets and prompted the city to devote more resources to their care.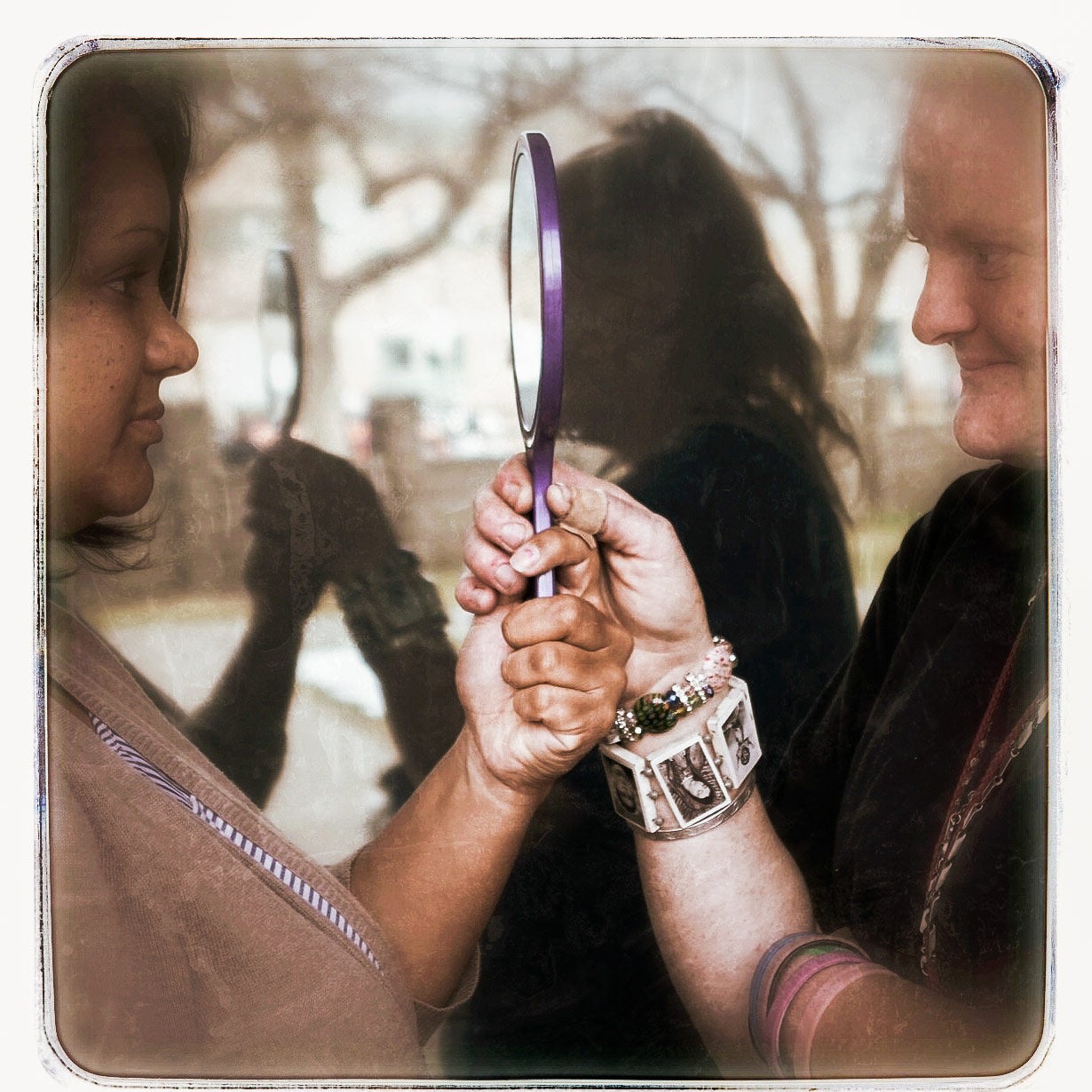 About 750 volunteers and fourteen churches participate in the WHI. Since its inception in 2012, the effort provided 50,000 cots and 100,000 meals on 2,205 consecutive nights—services easily worth $750,000 a year, said Director Diana J. Flahive, who donates up to 50 hours a week to run the program.
Neighbors who live around these places of worship in the heart of Denver's rapidly gentrifying quarters have never complained about the effort. Far from it. WHI is transforming residents' perceptions about how people end up on the streets.
"Our women go into these churches and thousands of members of the congregation learn about them," Flahive said. "Their hearts and eyes are opened and they are changed."
The network provides women stability, if only for the night, and gives them renewed energy to tackle finding a home, medical services, and work the following day. It's also created a new army of advocates eager to give their time to other programs to alleviate homelessness.
"I can scarcely go to a registered neighborhood meeting, or host public forum on homelessness, and not be confronted by people raising their hand and saying, 'I volunteer with my church for WHI,' " said Chris Conner, director of the city and County of Denver's Road Home program, which partners with nonprofits and others to help those on the streets.
"That's an incredibly valuable asset to the city," he added. "We now hear these women saying they are being seen and valued and no longer ignored."
Even though Colorado is a fraction of the size of California and New York, the state experienced the third largest absolute increase, respectively, in the number of individuals experiencing homelessness between 2016 and 2017, according to the U.S. Department of Housing and Urban Development's annual homeless assessment.
The Centennial state's breakneck economic growth—tied with Idaho for the nation's seventh-lowest unemployment rate—brought a rush of jobseekers to Colorado from other states. This, combined with Denver posting the third-highest median rent gain in the U.S., left some emigrants homeless when they were unable to land a job with a high enough wage to afford an apartment.
"When I ask people why they come to Denver, the number one reason is the job market," said Tom Luehrs, executive director of the Saint Francis Center, a homeless day shelter. "We have seen over the years many people who never experienced homelessness or even poverty, and suddenly their rent doubled, and they find themselves out on the streets."
Advocates nationwide report growing numbers of homeless women and families, even as the nation's economy remains stable. Women spend as much as 50 percent more time providing care to family members than men, unpaid work that makes them 2.5 times more likely than noncaregivers to live in poverty.
In Denver, church leaders and advocates conceived WHI six years ago after Luehrs started to see many more women at his center. At the time, there were two women for every space available at night, he said. He worked with the Rev. Rebecca Crummey, Flahive, and Capitol Hill United Ministries to create more nightly spaces.
The program differs from others provided by churches from Atlanta to Oregon because it operates year-round, not just during the winter. Fourteen churches offer beds for 20 to 25 women one night a week every other month. Women register each day at the Saint Francis Center to participate in a computerized lottery system that pulls names for the night. Sometimes the list can stretch to 60 names or more. They've included a teacher, a woman who worked in a legal office, an elderly woman who suffered a stroke, and a graduate of the Colorado School of Mines.
Those selected are bused from the Center to the churches. Arriving around 6 p.m., they feast on homemade meals, chat with volunteers, and periodically read, watch movies or give each other manicures. Several church members spend the night with them and help take down cots in the morning, handing the women a breakfast bag as they board a bus to head back to the Saint Francis Center around 7 a.m.
On a recent Wednesday evening at the 10:30 Catholic Community Church in the Capitol Heights neighborhood, site co-coordinator Mary Gould, a retired nurse, read the rules to several dozen women.
Two smoke breaks would be provided. Lights out around 9 p.m. Tums, cough drops, and other medications were available. Bad behavior would be reported the next day to Flahive on a nightly log. Gould's fellow volunteers stood behind long tables loaded with spicy soup, an enormous green salad, bread, and plates of Girl Scout cookies.
"This put me in touch with the homeless—I had never talked with them before," said Nicole Walravens, a retired elementary school teacher who would spend the night with the women. "I learned it's incredibly hard to be homeless and to manage your life—it's exhausting."
The WHI helped the city track how many homeless women plied Denver's streets and prompted it to provide more emergency shelter options for those who didn't make it into the program's nightly lottery. It also led to a marked decrease in the physical abuse Luehrs observes in this population when they spend their days at the Saint Francis Center.
Flahive, the initiative's director, collaborated with a poet, photographer, and designer to create a book about the groundbreaking program dubbed Exposure: Homelessness through the lens of art & poetry. It features evocative photos of homeless women served by the initiative.
"I call them our street warriors," Flahive said. "They are our survivalists and I am in awe at what they are able to do."
One such survivor is Rosalinda Sanchez. She called the streets home for five years after she used her savings to prevent her daughter from being evicted. The WHI saved her life. Sanchez suffered a stroke in a bathroom of a church where she was spending the night. Volunteers discovered her lying in a pool of blood and rushed her to the hospital.
Today, she's one of several dozen former WHI participants who live in a new Denver housing complex inspired by the initiative's success. Luehrs and Flahive worked with WHI volunteers and others to find property, raise money and solicit donations to build and furnish the 50-unit Saint Francis Apartments at Cathedral Square. Saint John's Cathedral donated the land where the complex sits.
"They were one of my first sites for WHI," Flahive said. "They have our women there every other Monday night and had buy in and a personal experience with them."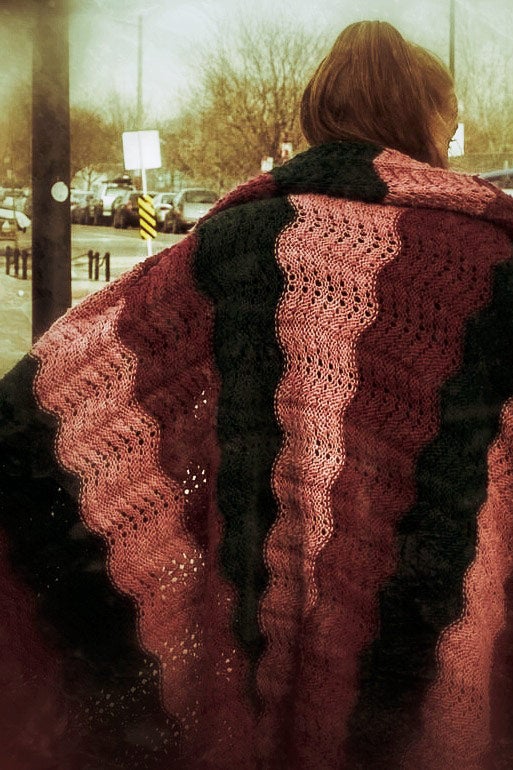 With amenities including meeting space, an activities room and case management offices, the apartments cost $11.8 million. About $10.5 million came from tax credits from Boston Capital Bank, $750,000 from the Colorado Division of Housing and $490,000 from the city of Denver's office of Economic Development. The Saint Francis Center raised the rest.
Its residents are previously homeless people who have multiple challenges. They pay 30 percent of their income for rent, with vouchers from the Colorado Division of Housing and the Denver Housing Authority covering the remaining 70 percent. Each resident has access to a case manager who helps them succeed in their new apartment and new life.
Before the women and several dozen men moved in this year, WHI churches donated bathroom, kitchen and cleaning supplies. Residents can live in their units for life.
"I have my own key," said Sanchez of her new one-bedroom apartment. "It's my place, no one can ask me to leave, and I don't have to be ashamed to be on the streets anymore."
Support for this article was provided by Rise Local, a project of the New America National Network.