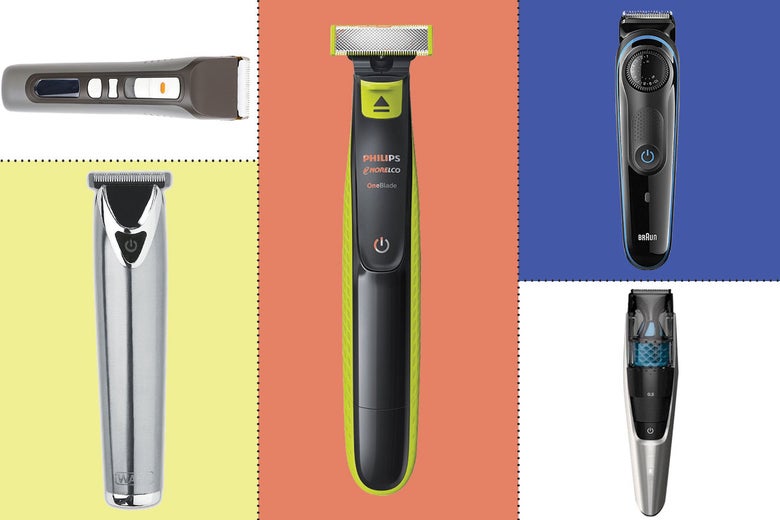 Like many city guys with office jobs, I have the kind of stubble that's not quite a beard—but always verging on it. In our post–Mumford & Sons era, mine is a common facial-hair choice, probably because it takes almost no effort. All it requires is an electric beard trimmer, decent eyesight, and a willingness to never actually shave your face (unless you want to clean up your neck with a proper razor occasionally, which is considered respectable before meetings and big events).
That said, finding the right trimmer to execute this not-really-shaving look is a challenge. You want one that will last for years while still holding its charge, preferably with a lithium-ion battery. The blades should be sharp—for morning efficiency, mostly—and the tool should feel good in your hands without seeming cheap, or getting too easily clogged with hairs. My last trimmer recently went kaput, so I decided to check out all of the options on the market to find the best replacement. After researching more than 30 trimmers, and testing a dozen from major electronics brands and digital upstarts alike, these five stood out. And not just for simple things like having the most power, or the strongest blades, or ample battery life, but for otherwise being a cut above the rest. (Sorry.)
Best Electric Beard Trimmer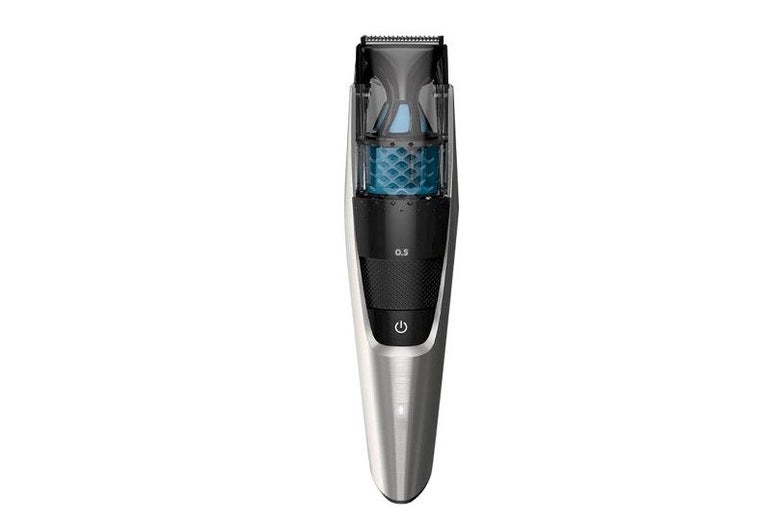 I've been shaving with an older, more basic iteration of this beard trimmer for three years; that one's inability to hold a charge these days is what prompted this search. But the new one has two updates that made it the greatest one I tried: (1) a convenient radial dial that lets you easily choose lengths as short a 0.5 mm (and in 0.5 mm increments up from there), which makes it plenty versatile; and (2) a vacuum-suction feature that collects the majority of your shaven hairs—up to 90 percent of them, according to the company, but who really knows? All I can say is that this is a godsend. No man likes wiping his (or his boyfriend's) stubble from the sink, and I'm willing to deal with this shaver's slightly clunky hand-feel to reap that reward.
BUY: Philips Norelco Beard Trimmer Series 7200, Vacuum-Trimmerg
$55, Amazon
Professional-Grade Electric Beard Trimmer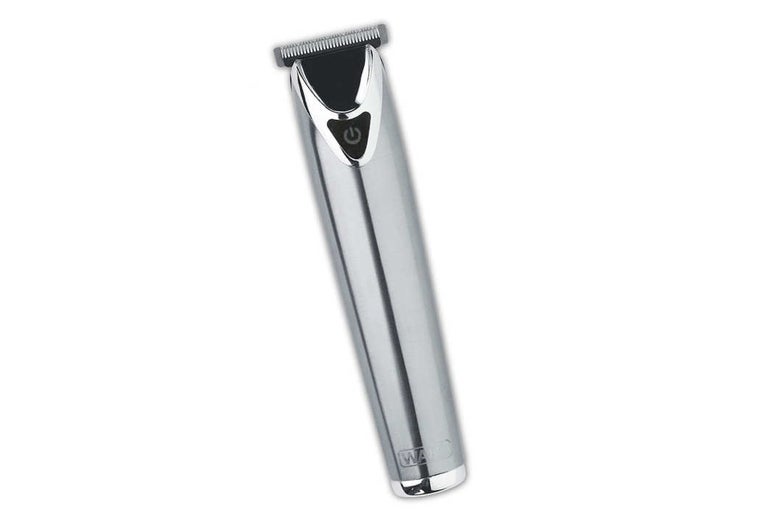 You might think that the purpose of any beard trimmer is for it to work perfectly, expertly crafting each piece of micro-hair into the same length, but that's hardly the point when it comes to five o'clock shadow. Messy is in! Still, I appreciated the incredibly sharp, pro-level blade; heavy stainless-steel body; and long-lasting battery (a four-hour charge) that this one offered. If you ignore any of its bonus features and beard guides—those plastic combs that come with most of these, and usually feel flimsy and useless—this tool is right for men who want an incredibly close shave without pulling out an electric foil razor or regular razor blade. I'll keep this one in my medicine cabinet for achieving what's essentially a clean shave—no shaving cream necessary—especially since it's shaped in a way that nicely weaves around lip corners and nose crevices.
BUY: Wahl Lithium Ion Stainless Steel Groomer
$60, Amazon
Electric Trimmer for Beards and Manscaping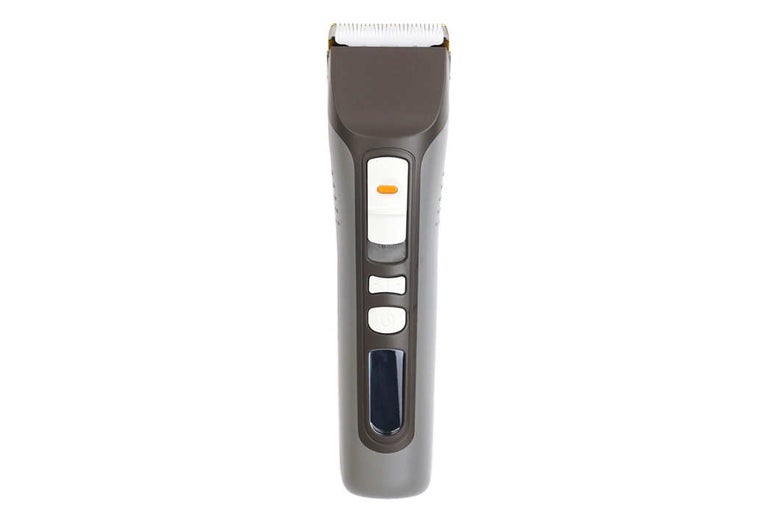 The Brio Beardscape looks to be the most impressive on the market, in that Warby Parker–ish "I buy everything from start-ups" kind of way. The box is sleek and the razor itself looks expensive, with a handsome sliding scale that cuts any hair between 1 mm to 1.9 mm, and a charging stand that I wish every other beard trimmer came with. Its true innovations are a ceramic blade, which is supposedly four times harder than stainless steel (yet more breakable, too), and the ability to adjust the speed at which the blade oscillates. I found it all a bit overly complicated—and the blade snagged on my cheek once or twice—but I can see it being nicely customizable for guys who, as the box suggests, want something "for the beard and beyond." Even if the beyond just means displaying it on your bathroom shelf.
BUY: Brio BeardScape Beard and Hair Trimmer
$65, Amazon
Lightest Electric Beard Trimmer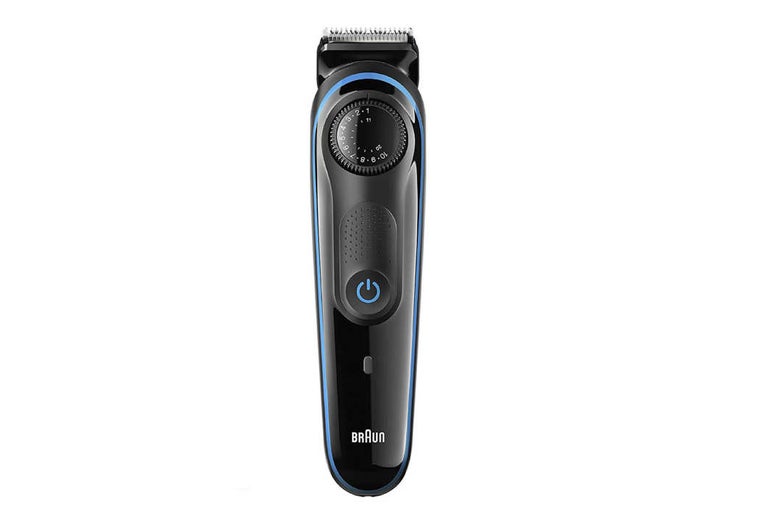 Of all the products I tried, this one was by far the least heavy, the easiest to use, and the most versatile—with an integrated blade guide that felt sturdy, and allows the user to achieve dozens of different lengths by simply twisting a dial. It's not the best shaver I used by any means—it doesn't catch stubble, or have a cool stand, or do the most precise trimming—but I imagine it'd be handy for guys who are pulling out a trimmer every few days to tweak, trim, and otherwise perfect a beard that has some length on it. Unlike many of the others, you can run the whole thing underwater, which will keep the blades cleaner, sharper, and better suited to any obsessive facial-hair strategy.
BUY: Braun BT304 Beard Trimmer
$35, Amazon
Travel Electric Beard Trimmer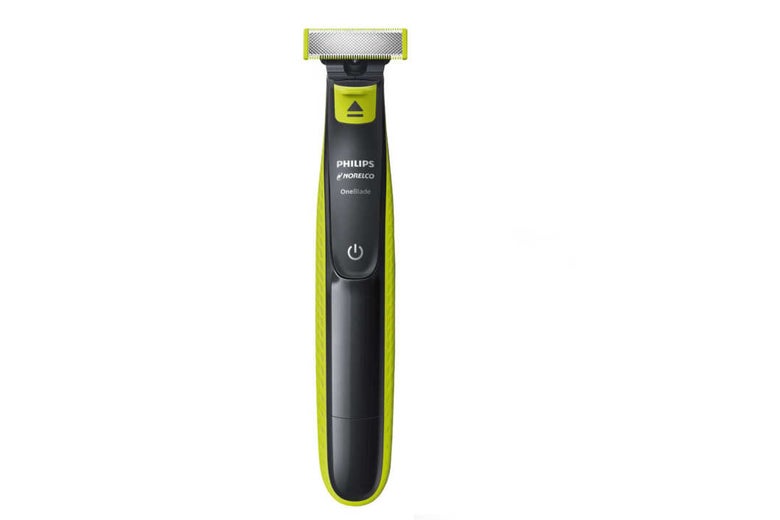 This one is sort of a wild card: somewhere between a traditional beard trimmer and a regular razor, requiring a special OneBlade—which isn't sharp to the touch—that you're supposed to replace every four months or so. Once you charge the handle and turn on the power, the blade's rapid movements cut nearly as close as a regular disposable blade, but without any fear of bleeding or ingrown hairs. You can basically drag it all over your face haphazardly to eliminate all your facial hair, or use it to "edge" and "shape" for styles like goatees. Using it does feel slightly strange, like you're sweeping over your floor with a broom that doesn't work as well as a vacuum. And the results weren't the most pristine, so it's something I'm saving for vacations, when it matters less. The small size, decent battery life, and punchy color make it just right for my Dopp kit.
BUY: Philips Norelco OneBlade
$35, Amazon
If you're looking for a different style of beard trimmer, here are some highly reviewed options from Amazon, according to hyperenthusiastic shavers.
Philips Beard Trimmer Without a Vacuum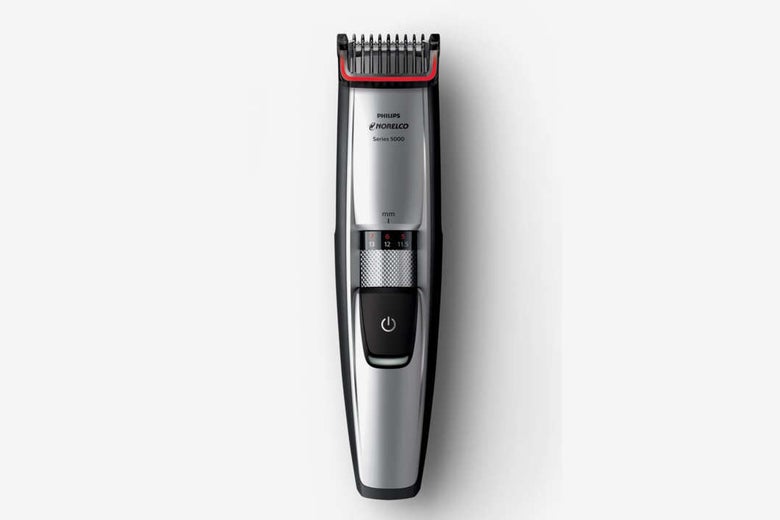 4.3 stars, 628 reviews
"I have had a few very good beard trimmers over the years, but this one by far is the best. As soon as I started using it, I could notice the quality of the feel and cut. Very precise and smooth. Furthermore, it has millimeter settings that are ideal for any beard length. I love that there is no need to oil the blades, which was always a hassle with the other trimmers. The charge lasts a very long time. I used it twice a week and the charge lasts for months. For my needs, it is the perfect trimmer. I am delighted with it."
BUY: Philips Norelco Beard & Head Trimmer Series 5100
$50, Amazon
Beard Trimmer With a Rubber Grip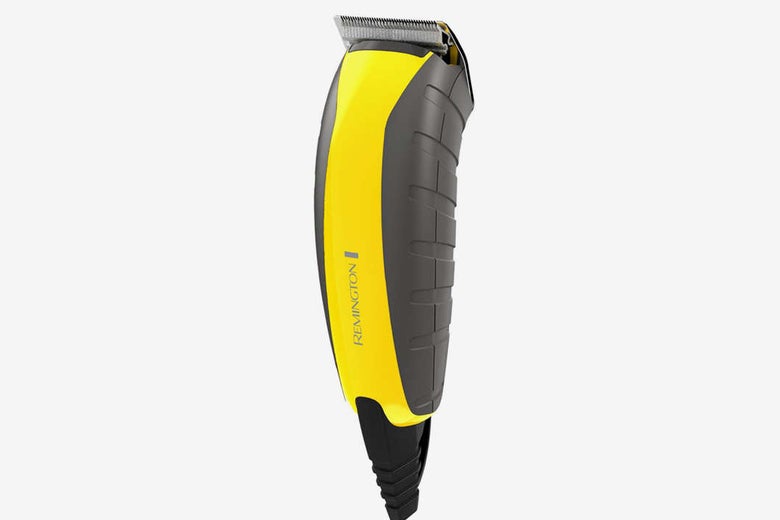 4.2 stars, 592 reviews
"This shaver is a very well made and easy-to-use piece of equipment. The handle is coated in a rubber grip, which makes it very easy to hold, to flip around in your hand, or even hold at weird angles if you are stubborn like me and try to do your own head by yourself. The ergonomic design makes it very sleek and ultra-light. It is perfect for traveling, as it comes with a travel case and it has different attachments … so it can handle a wide array of different hair lengths and styles. It comes with a beard brush with stiffer bristles, which is perfect for that beard-loving man, as it makes your beard nice and smooth for easier trimming so you do not take off too much. It also contains a cleaning brush and bottle of oil, so you can clean and lube your shaver after every use. Remember, fellas: A happy shaver means a happy beard or head."
BUY: Remington HC5855 Virtually Indestructible Haircut & Beard Trimmer
$24, Amazon
Beard Trimmer Less Than $15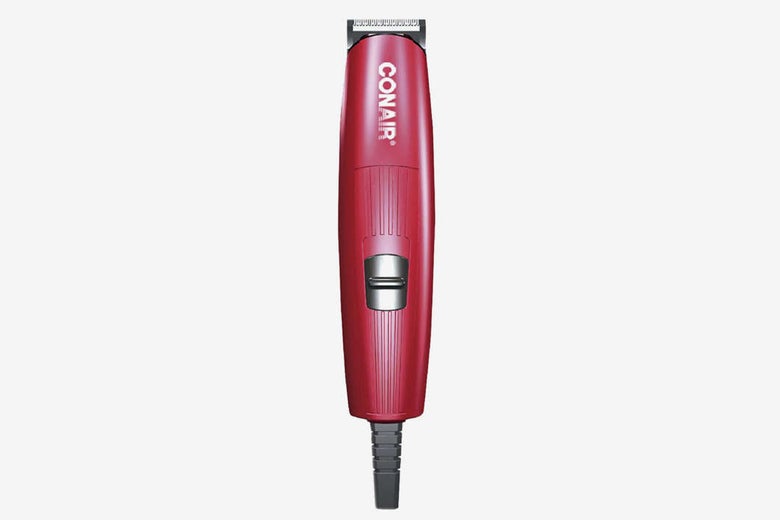 4.2 stars, 874 reviews
"This is an AMAZING trimmer and overall deal! I shave generally twice a week and my facial hair is thick. This trimmer does a better job than any I've ever owned, including my last one, which was over $100. I also love that it's corded and doesn't rely on a battery. I don't have to worry about leaving it on the counter all night in the way or the battery being dead. I simply plug it in, and it works instantly! I also have cut my time in half shaving due to the trimmer doing such a fantastic job. This is one of my all-time best purchases on Amazon, and I am VERY satisfied with this trimmer."
BUY: Conair for Men Beard & Mustache Electric Trimmer
$13, Amazon
Wet-Dry Electric Shaver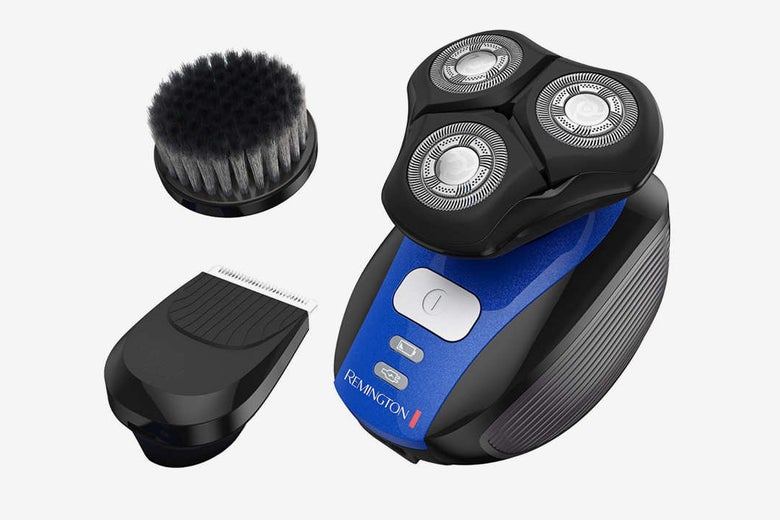 4.3 stars, 1,982 reviews
"As a man who has just decided to shave my head bald, this is perfect. I was searching for a shaver that will contour to my head and get the job done. This product is very easy to use and clean. I use it daily in the shower and it works perfect. It can be used with or without shaving cream, dry or wet. It holds a charge for about a week with no signs of losing power. The blades have stayed pretty sharp—I am two weeks in and use it every day or every other day."
BUY: Remington XR1400 Verso Wet & Dry Men's Shaver & Trimmer
$55, Amazon
Beard Trimmer With Interchangeable Attachments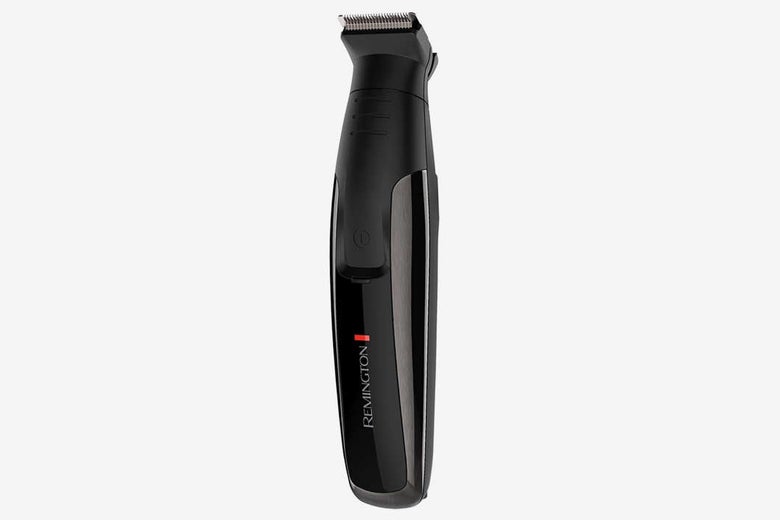 4.1 stars, 505 reviews
"It is quiet, cuts well, and the various attachments come in handy. You can't expect to shave with the shaver attachment, but it does work on small areas to clean up where a full-size shaver can't get in … I admit I really like the ultra-small cutting attachment. It is very easy to trim small areas or even one hair! I didn't think I would care for the ear/nose attachment, but it works great. There is no pulling, and the two cutting lines are shaped very smooth, so I noticed no catching on the soft ear skin. All of the attachments are solid and attach firmly."
BUY: Remington PG6171 the Crafter
$40, Amazon
Travel Beard Trimmer for Less Than $25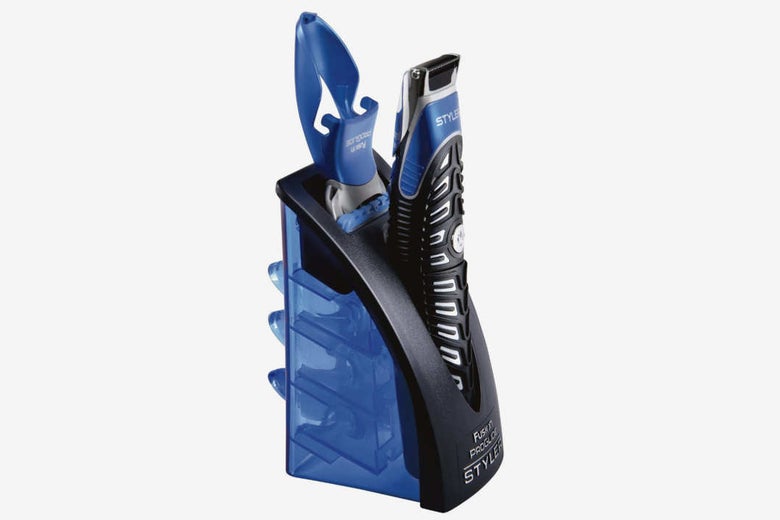 4.1 stars, 3,730 reviews
"The job takes me on the road, sometimes for several weeks at a time, and I was really sick of packing both the razor and the trimmer/groomer to keep myself looking my best. I had looked at this option a few times, and finally broke down and bought it. The trimmer is great and the razor gives me a great shave. It packs into space a bit bigger than a typical razor, but saves the bulk of packing the razor and another trimmer. Added bonus is, it operates on batteries, so no matter where I am in the world, I will be able to use it without worrying about chargers."
BUY: Gillette Fusion ProGlide Men's Razor Styler 3-In-1 Body Groomer and Beard Trimmer
$20, Amazon
---