To find the very best products that no human being would have the time to try, look to the best-reviewed (that's four-to-five-star ratings and lots of 'em) products and choose the most convincing. You'll find the best crowdsourced ideas whether you're searching for comforters or even Christmas trees. Below, the best bed sheets determined by the hard-nosed reviewers on Amazon. (Note that reviews have been edited for length and clarity.)
Warmest Heavyweight Sheets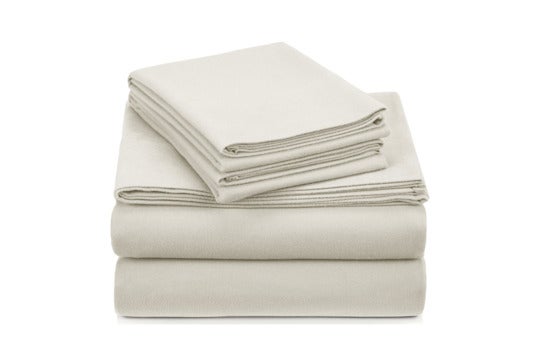 4.7 stars, 4,011 reviews
"I only sleep on flannel sheets, and L.L. Bean has always been my preferred brand, and the gold standard. However, after upgrading bed sizes, I was looking for a cheaper alternative. Amazon is always my one-stop shop, and I thus thought to give their Pinzon flannel sheets a try—with the expectation of their quality more matching Target than L.L. Bean. Wrong. They are wonderful. Thick, soft, and so far no pilling. These are some seriously luxurious flannel sheets for the price. Anyone looking for quality flannel sheets, I highly recommend trying these—half the price of L.L. Bean-brand flannels, and made in Portugal (the home of fine flannel). I only wish Amazon offered these in patterns—plaid preferably. The solids are fine, but boring."
BUY: Pinzon 190 Gram Heavyweight Velvet Flannel Sheet Set
$70, Amazon
Best Plaid Flannel Sheets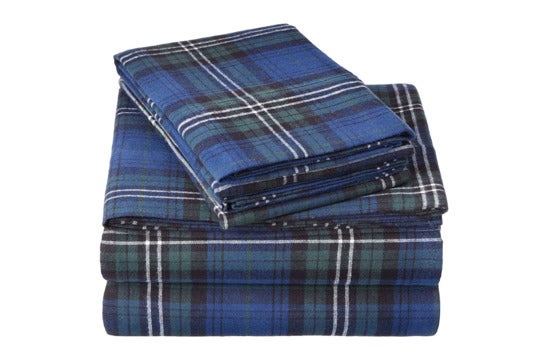 4.5 stars, 600 reviews
"I would give these sheets six stars if I could. I can't believe I have been missing out on the wonders of flannel sheets all these years. The sheets are warm, so warm that I took one of my blankets off the bed. I keep my house cold in the winter (60 degrees), and it is an old house with leaky walls, so my bedroom is even colder. I look forward each night to crawling inside my bed, that is how warm and comfortable these sheets are. I've washed them half a dozen times now, and they are standing up great. They fit well on a standard size queen bed. The biggest problem I have with them is that come spring, I am not looking forward to going back to cotton sheets."
BUY: Pinzon 160 Gram Plaid Velvet Flannel Sheet Set
$50, Amazon
Best Wrinkle-Resistant Sheets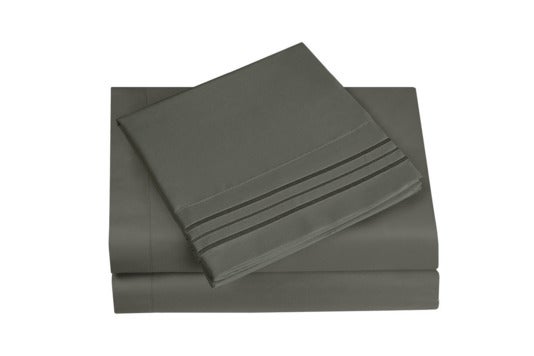 4.4 stars, 1,859 reviews
"For many years, my adult son has insisted that nothing compares to 100 percent cotton sheets with the highest possible thread count. King sheets of that caliber can cost over $1,000. After reading the reviews for these sheets, I took the gamble and purchased them for my son's visit. He claims they are the softest and most comfortable sheets he's ever experienced … with the added benefit that they launder very well, and come out of the dryer with minimal wrinkles. If you place them on the bed while still warm from the dryer, it looks as though the sheets have been ironed. I have since purchased three additional sets of these sheets in different colors for my other bedrooms: white, sage, brown, and gray. The hues are exactly as depicted, and have not faded after several months of use. I will continue to purchase these sheets, exclusively. The price is incredibly economical given the quality and afforded comfort."
BUY: HC Collection Bed Sheet & Pillowcase Set
$25, Amazon
Softest Sheets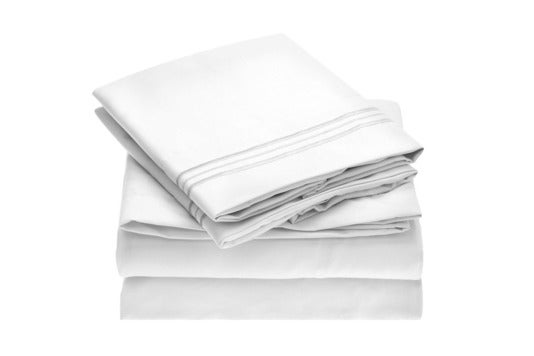 4.5 stars, 37,502 reviews
"These sheets are seriously the best sheets I have owned or lain in. I have stayed at multiple top-of-the-line hotels and none have come close to these. I live in Texas, and they do not get hot, but still keep me warm. It's honestly what I would imagine lying on a cloud would feel like. I haven't looked into what material they are made of, but I would not be shocked if "heaven dust" or "angel hair" was in the description. I'm tempted to just order them in every color, because the white is almost stain-resistant and barely wrinkles. I seriously have recommended them to so many people that people have asked me if I sell bedding. I could go on and on. Bottom line, if you're on the fence, just buy them—you will regret nothing."
BUY: Mellanni Bed Sheet Set
$25, Amazon
Best Linen Sheets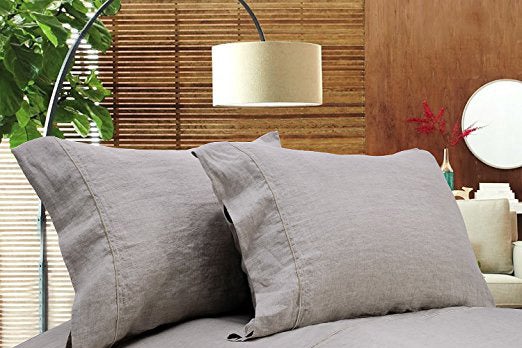 4.0 stars, 183 reviews
"I have purchased this sheet set about four months ago. I am quite happy with the way it has been holding up, and the way the sheets are getting softer with every wash.
I originally spent about $700 on a complete set of linen from another seller here on Amazon. This linen has, in my opinion, the perfect light, airy, crinkly, linen feel that I was originally looking for. So, to be honest, if I had to do it again, I would save my money and just go for this set. I think this linen is an incredible value for the money, and if you're thinking of purchasing a real linen set with the great linen feel, look no farther."
BUY: Simple Opulence 100 Percent Linen Sheet Set Embroidery Linen
$118, Amazon
Coolest Sheets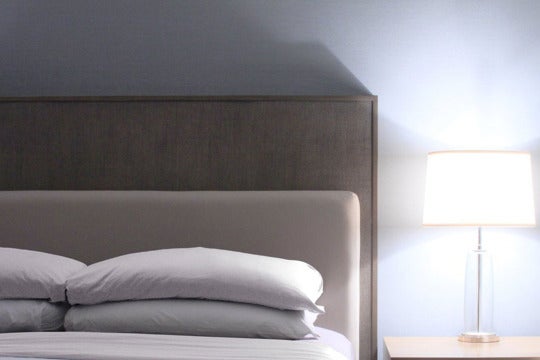 4.4 stars, 242 reviews
"Oh my goodness! I wanted bamboo because of the sustainability of this crop over cotton. I didn't expect to receive the BEST SHEETS I've ever slept in! I've always liked 100 percent cotton sheets for breathability and softness, as they get washed more and more. These Bamboo sheets are so silky that I feel like royalty in them. I have only washed them twice—I washed on warm and dried with wool dryer balls—and have not noticed any pilling or wear so far. They are just as silky as when I first opened them. They are definitely more "cool" feeling to sleep in, but we both like that sensation."
BUY: Oasis Fine Linens Island Bamboo Collection
$130, Amazon
Best Microfiber Sheets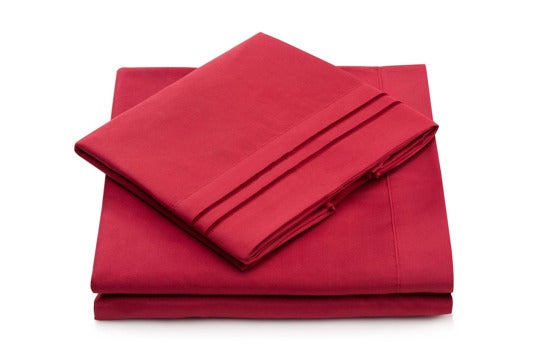 4.3 stars, 3,624 reviews
"I just experienced my first night with my new sheets and had to race to the computer in my pajamas to write a review immediately. OMG, these sheets are MAGICAL. I have never slept like that before. I have never been that comfortable before. Just, WOW. I have had the worst luck with sheets. I think I've bought at least 50 sets in the last 20 years, and haven't liked any of them. I've tried different materials, different thread counts. But these …these are the Holy Grail of sheets. As soon as I slid into the covers, I let out an audible, "OMG." At first, I was afraid to move, in case what I was experiencing wasn't real, and moving would somehow wake me up from my awesome fantasy of happy comfort. Once I started stretching out and really letting myself get a good feel, I was dying of happy. I feel like I ripped this company off. There is no way I really only paid 35 bucks for sheets this nice, right? Is it a glitch on Amazon? Did they accidentally send me super-special $200 sheets, instead of the cheap ones I ordered?"
BUY: Cosy House 1500 Series Bed Sheet, Set of 4
$35, Amazon
Best Organic Cotton Sheets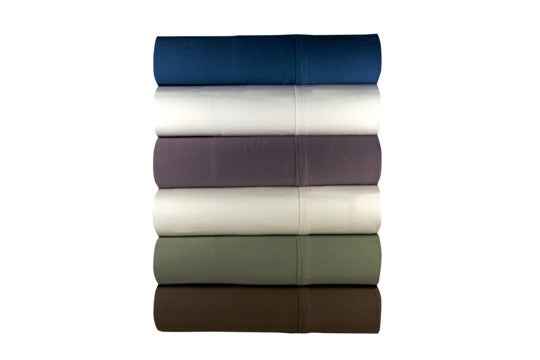 4.5 stars, 660 reviews
"I've purchased four sets over a period of two years. The feel of these sheets is divine … satiny. They feel luxurious and high-end. The colors are deep and saturated. They wash well. I can't think of any downsides, and the price for organic is excellent. I'd give them six stars if I could."
BUY: Magnolia Organics Dream Collection Sheet Set
$75, Amazon
Best Egyptian Cotton Sheets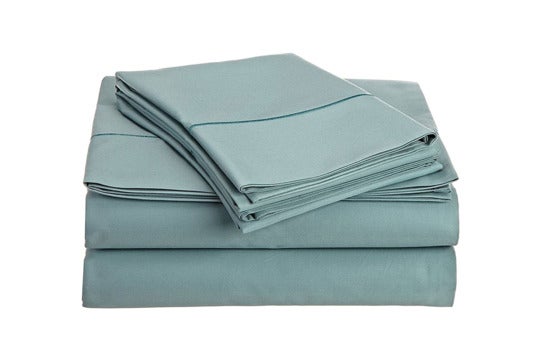 4.3 stars, 1,540 reviews
"So my wife is pretty picky about sheets, so I bought these after reading some of the reviews. I washed them and put them on the bed; the fitted sheet was nice and deep and had strong elastic, which I like because I usually pull the sheet off the mattress when I move in bed. That has not happened with these sheets. The sheets are dense, heavy, and soft. They remind me of the sheets at a high-end hotel. I could not be happier with them! My wife even commented the next day, when she returned home from work, about how well she slept with the new sheets, and that she couldn't wait to use them again! I'll be ordering a second set for our bed and another set for the guest bedroom."
BUY: Chateau Home Collection 800-Thread-Count Egyptian Cotton Sheet Set
$81, Amazon
Best Pima Cotton Sheets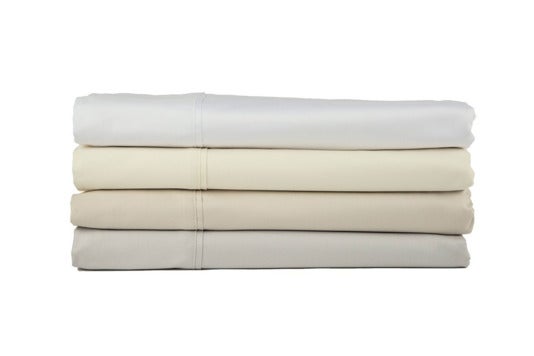 4.4 stars, 203 reviews
"I was so happy with my first gorgeous set of Perú Pima sheets that I promptly ordered a second set. They are the most comfortable sheets that I have ever owned. The workmanship, and the quality of the cotton, is top notch. The sheets have small, even stitching. No hanging threads or other manufacturing defects.
No fraying or pilling. My sets are a beautiful bright white.
UPDATE January 25, 2017: These have been washed many times since I received them last April. They are still soft and comfortable. I don't see that they have worn at all. I recently got a new topper for my mattress that increased the thickness from 12 inches to 15 inches. The fitted sheet still fits fine. Also, in all this time, no pilling. This is good-quality cotton."
BUY: Perú Pima - 415 Thread Count Sheet Set
$100, Amazon
Best 1,000-Thread-Count Sheets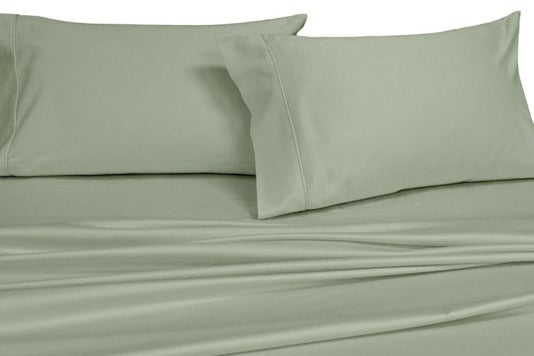 4.5 stars, 175 reviews
"Finally, after hundreds and hundreds of dollars spent on sheets that don't even come close to heavy, crisp sheets from years ago, these sheets surpassed my expectations in every way. A deep and generous bottom sheet that easily envelopes my deep mattress with two latex toppers. No more stretching overpriced, poorly constructed sheets to the top corners of the mattress. If you like heavyweight, crisp sheets that wash and dry beautifully like you had at grandmother's house, you can't go wrong here!"
BUY: Royal's Solid Ivory 1,000 Thread Count Sheet Set
$130, Amazon