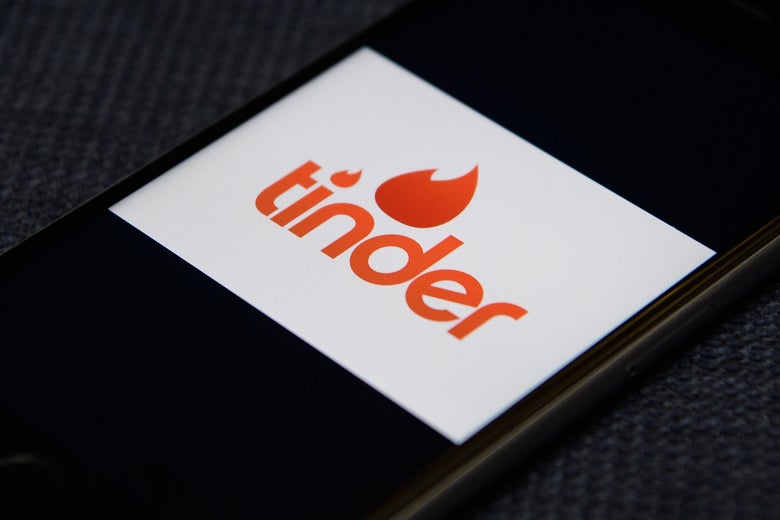 It's a widely accepted fact—at least in my circle of recent college grads—that Tinder, and the world of online dating writ large, is a wasteland. The lure of carefully curated profiles, relative anonymity, and endless swiping seem to bring out the worst behavior—catfishing, terrible bios, and misogyny abound. And even when motives are pure, the nagging idea that there's a better match one swipe away tends to make Tinder interactions feel like placeholders. This, combined with the fact that men swipe right on anything that moves (meaning women are forced to second-guess every single one of their matches), makes the entire situation feel like a huge time suck with little chance of romantic reward.
It doesn't help that the numbers back this feeling up. An Oxford study revealed that about half of conversations between matches were one-sided, meaning the other person never responded. Of reciprocated conversations, only 19 percent actually lead to an exchange of phone numbers. And according to an unscientific thought experiment over at the Outline, it takes about three thousand swipes—an hour and 40 minutes of solid swiping assuming you don't actually stop to look at profiles—to go on a single IRL date. "It feels like people on Tinder used to at least pretend there had to be some follow through to a swipe-right," Casey Johnston writes. "But now we're all too exhausted by the sheer volume of people on there, and it's devolved right back into Hot or Not, with a dashboard of the people who actually called you hot." In this scenario, Tinder denizens are like rats repeatedly pressing a button for instant short-term validation.
Given how far the app has fallen, it can be hard to remember that when Tinder emerged on the scene in 2012, it promised to revolutionize the dating world—and it actually did. For one thing, it replaced a slew of dating platforms that required the equivalent of a Meyers-Briggs personality test with sign-up, sending users into paroxysms of anxiety at how their answers would reflect on them. These forerunners also, to most people, had a tinge of desperation about them. Comparatively, Tinder felt respectable.
But more importantly, Tinder has changed the terms of engagement and provided a laboratory for people to test out evolving dating norms. It is a hazy middle ground between the "I'm looking for marriage"-type apps that you pay for and the NSA hook-up apps like Grindr, and it adds a level of accountability by requiring its users to connect their Facebook profile. Even the format of the app, with its quintessential swipe right or swipe left, has introduced new terminology to our collective lexicon—and maybe carpal tunnel to an entire generation. And in a world where someone staring at you across the bar can either signal attraction or that you have spinach stuck in your teeth, Tinder has become a clear way of conveying interest for a generation increasingly used to communicating by text.
A recent Cut piece by Kim Brooks points to an additional benefit. As a married woman, her foray onto Tinder stemmed purely from curiosity for a dating landscape she had never encountered. Inundated by messages from men attracted to the fact that she required no commitment from them, she immediately felt a rush that she compares to her first beer after nine months of pregnancy-induced sobriety: "… swiping through my matches and messages, I felt like a special species. I felt coveted and appreciated and valued and desired … it all felt the way romance was supposed to feel—playful and exciting and unserious."
In other words, Brooks discovered the quick ego boost that Tinder and its many imitators can deliver. Of course, if you're looking for something more serious, this constant barrage of attention with no follow-through can be frustrating—but sometimes, a little attention can make your day. For better or worse, Tinder and its ilk brought daters choice above all. And even if that choice can feel so overwhelming as to be pointless, there's no question the app is responsible for the wide-open dating landscape we enjoy today.
---