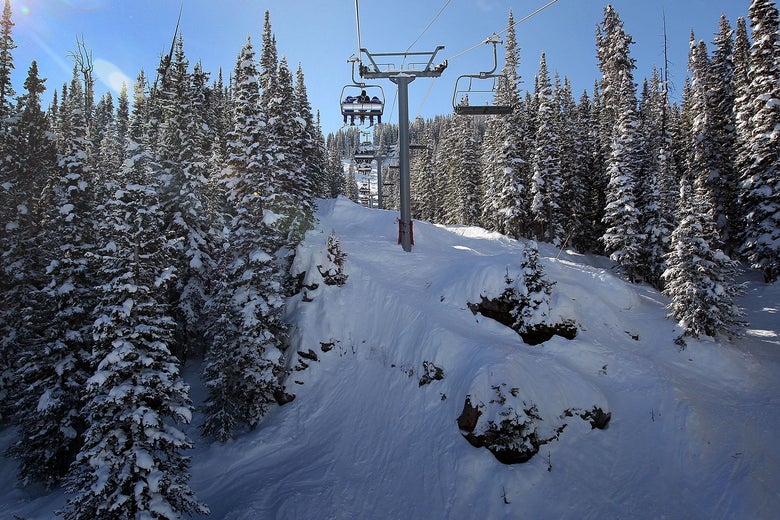 Status can be a funny thing. Of course its most obvious iteration comes with shiny hardware and easily recognizable logos, but it gets far more interesting as you narrow it down to the more opaque signals—when the way you tuck your shirt, or what you eat for breakfast, or your particular brand of notebook can mark you as in or out. And of course, what counts as a status item varies wildly across human tribes. In our series, Insider Goods, we're talking to tribe members (some with their real names, some anonymously) to find out the status items among art-gallery assistants, or Broadway actors, or architects. Today, we hear from Nicole, who lives in Golden, Colorado and has been skiing Vail for the past 20 years, about ski gear and the difference between a Vail local and a Vail socialite.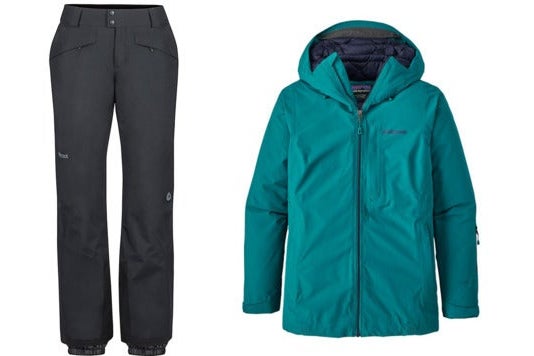 "There are definitely two different types of Vail residents. The more status socialite and then the other people there who take their skiing very seriously. Within that there are skiers and snowboarders.
We'll start with the more serious people who are definitely decked out in the latest Patagonia or Marmot gear, both pants and jackets. The skier Chris Davenport does this thing called Protect Our Winters that's all about sustainability and climate change. There's big support for that because if there's no snow in Vail, we don't have much ski season or resort traffic, and that's their bread and butter. That's why everyone has Patagonia jackets. Also, layering is important and their down insulation jackets are good because you can layer them over sweaters on really cold days or just wear that over a base layer for warmer spring days."
BUY: Patagonia Women's Primo Down Jacket
$699, Patagonia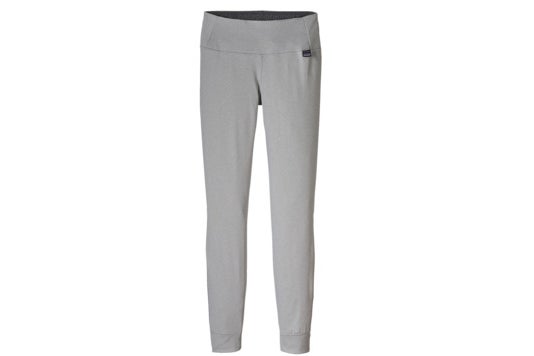 "Patagonia also has a pretty good corner on the long-underwear market. There's this Norwegian brand called Kjus that has some decent options, but Patagonia and North Face are usually the go-to."
BUY: Patagonia Women's Capilene Midweight Bottoms
$69, Amazon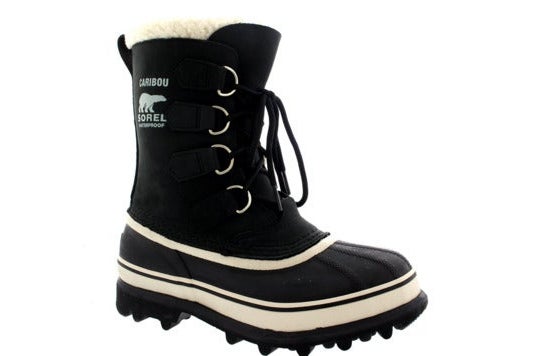 "For boots, it's Sorels. That's what you see people wearing in all their different variations and prices."
BUY: Women's Sorel Caribou
$130, Amazon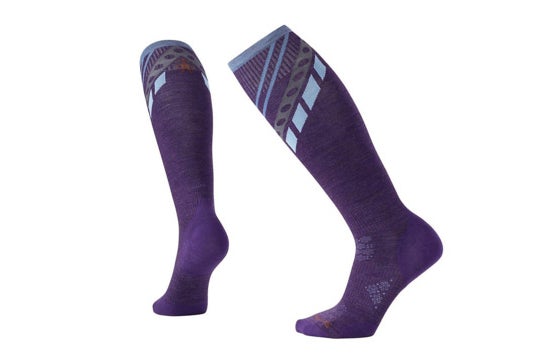 "Everybody skis in a nice pair of Smartwool socks. Those are the go-to and they sell them in every shop in Vail."
BUY: Smartwool Women's PhD Ski Ultra Light Pattern Socks
$23, Amazon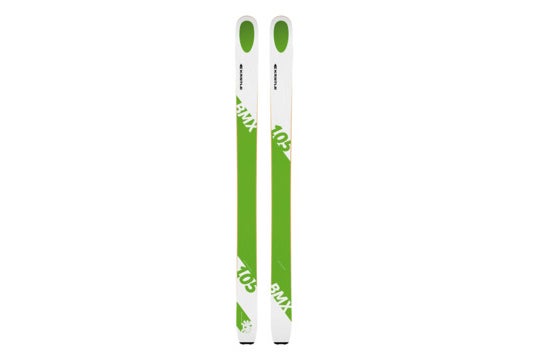 "For skis, one of the favorites for a wide sect of skiers is Kastle. They're pretty popular on the hill right now. K2 is also always a big one and Rossignol is your classic ski that always produces a ski for every person on the mountain. There's a trend right now that the wider the better, so you'll see people walking around with skis so wide that look like water skis. Those are meant for powder, so they're always hoping for the next big dump, which this season has been far and few between so far."
BUY: Kastle BMX 105 Ski
$899, Amazon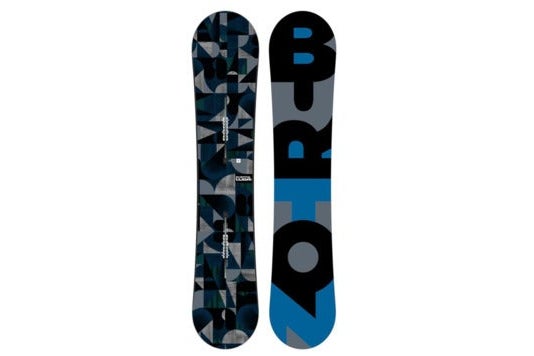 "For boards, Burton is always the big one. They do the Burton U.S. Open snowboard competition in Vail every year. And then there's a smaller Colorado brand called Never Summer. They're handmade in Colorado and have a big following here because of the whole sustainability crowd."
BUY: Burton Clash Snowboard
$300, Amazon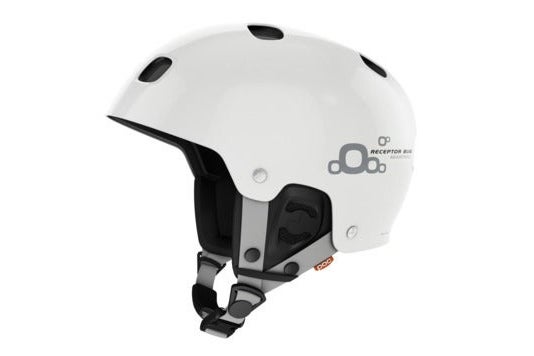 "POC is the helmet brand. I don't know why it's so popular, but they're definitely the one you see on the mountain. Lately, people are starting to shy away from helmets and go back to pom-pom beanies, which is weird, but POC helmets is what you see people mostly wearing on the hill."
BUY: POC Receptor BUG Adjustable 2.0 Ski Helmet
$64, Amazon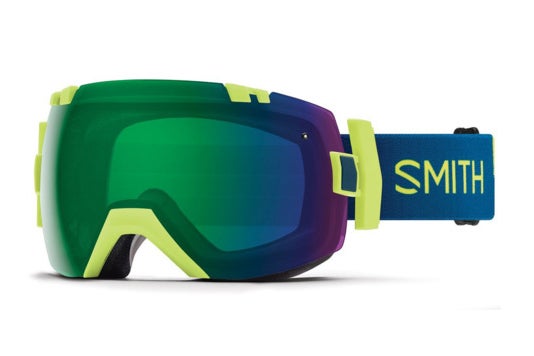 "That's always paired with the latest Smith or Oakley mirror-lens goggles."
BUY: Smith Optics I/OX Goggle
$200, Amazon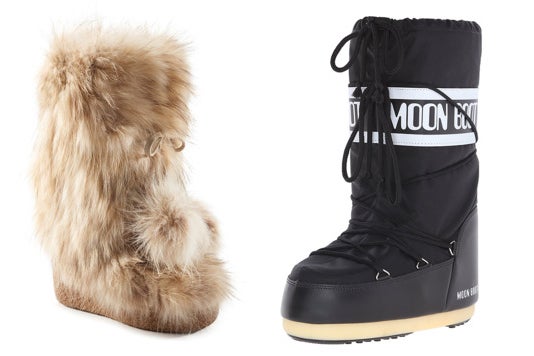 "Now for the socialites. You always see them in big Moon Boots or those big fur boots that are super expensive and make you look like a walking yeti."
BUY: Tecnica Unisex Moon Nylon Fashion Boot
$48, Amazon
BUY: Mia Paris Fur Boot
$1,198, Gorsuch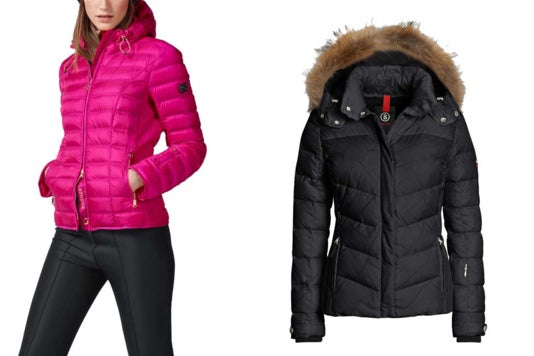 "They'll also wear Bogner jackets and tight black Bogner pants. That's the look for the people who care more about how they look than how they ski."
BUY: Bogner Fire+Ice Sally Jacket With Fur
$899, Amazon
BUY: Bogner Stirrup Pants Elaine
$550, Amazon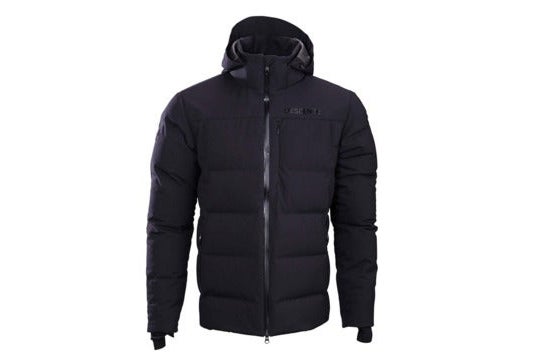 "For the men, you can always tell the Texan skiers if they're wearing a Descente jacket. It's a pretty pricey brand, and the people with money from Texas who ski like three days a year are usually in that. It's decent performance-wise, but I think it goes back to the sustainability stuff that Patagonia pushes that makes them way more popular here."
BUY: Descente Bern Ski Jacket Men's
$580, Amazon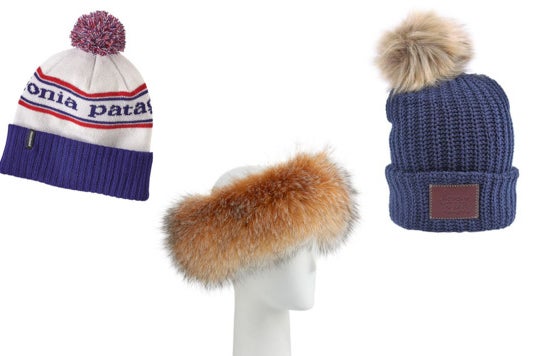 "Those beanies with fur pom-poms are everywhere, and you see a lot of people wearing Love Your Melon hats après ski. Then there's also throwback Patagonia pom-pom hats, and for the ladies with money, it's definitely those leather and fur ear warmers."
BUY: Love Your Melon Navy Pom Pom Beanie
$50, Love Your Melon
BUY: Patagonia Powder Town Beanie
$39, Amazon
BUY: Surell Accessories Fox Fur Headband
$225, Neiman Marcus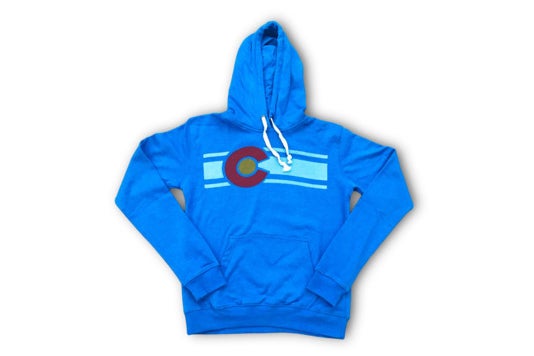 "It's funny because you can always tell the people who've been to Vail because there's this shop called Colorado Limited that sells this standard-issue blue hoodie with the Colorado flag. You see it everywhere and you're like, Oh, you've been to Vail!"
BUY: Heather Blue Colorado Hoodie
$49, Amazon
Support our journalism
Help us continue covering the news and issues important to you—and get ad-free podcasts and bonus segments, members-only content, and other great benefits.
Join Slate Plus
Join
---