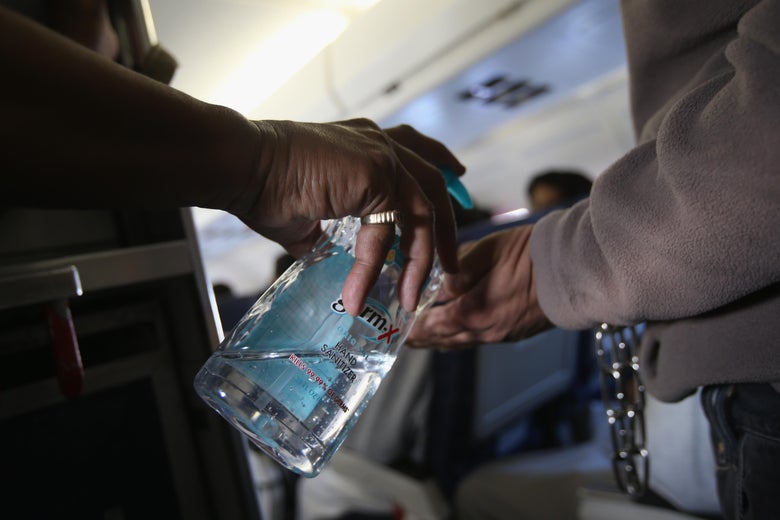 To find the very best products that no human being would have the time to try, look to the best-reviewed (that's four-to-five-star ratings and lots of 'em) products and choose the most convincing. You'll find the best crowdsourced ideas whether you're searching for comforters, bed sheets, or even Christmas trees. Below, the best hand sanitizers if you're sick of Purell, as determined by the hard-nosed reviewers on Amazon. (Note that reviews have been edited for length and clarity.)
The Best Hand Sanitizer With Added Moisturizer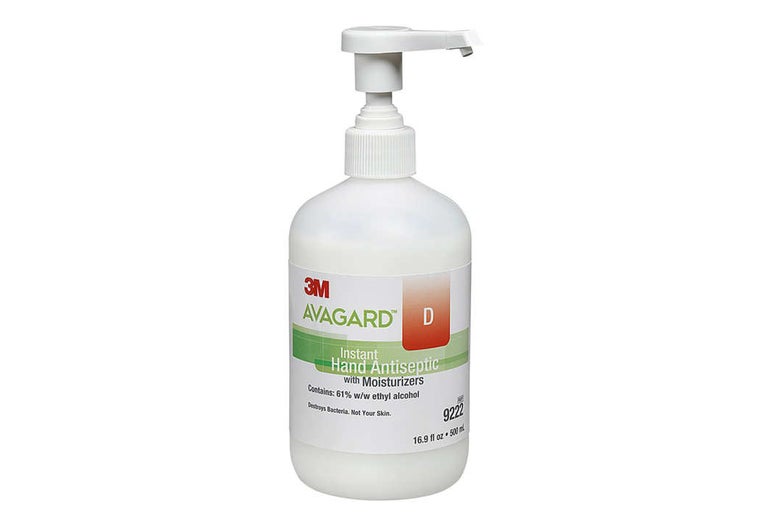 4.7 stars, 218 reviews
"I had to order the Avagard hand sanitizer because of my hand dermatitis, and my dermatologist recommended it. She also has this in her office, and she's been using it for years. I was instructed by her to cut back on 'wet work,' like dishes, hand-washing, et cetera. Once my order came in and I tried it, I noticed how soft my hands felt. There is a slight chemical smell to it, but goes away instantly after it dries on your hands. I had my aunt try it, who is a registered nurse, and she was impressed. I know that when I use this, which has been every day for over a month now, that my hands will not only be protected from germs and viruses, but from dryness as well. I highly recommend this specific product to anyone really. Oh, also, it does not leave a weird sticky residue on your skin after it dries. Just a very lightly moisturized feel."
BUY: Avagard Healthcare Sanitizer Hand Gel With Moisturizer
$15, Amazon
The Best Oil- and Botanical-Based Hand Sanitizer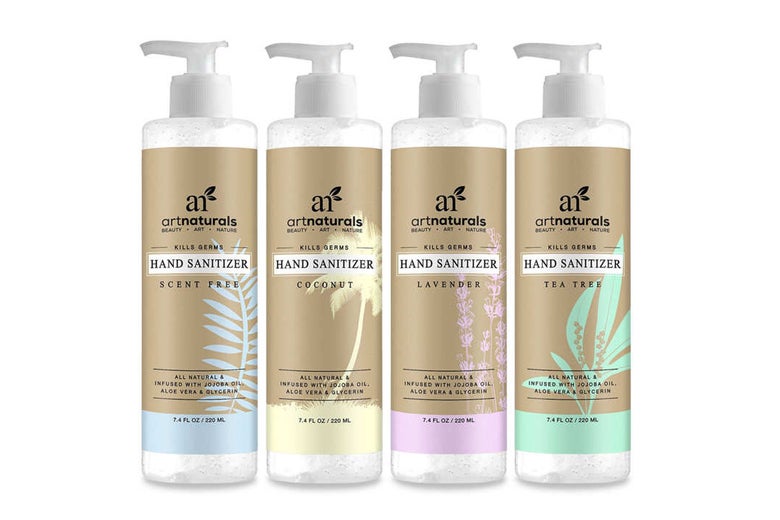 4.4 stars, 226 reviews
"I bought these for the house and my office. I am so impressed with the great smells, and they don't dry out my hands like typical hand gels. Really love these!!!"
BUY: Art Naturals Natural Hand Sanitizer
$12, Amazon
The Best Lavender Oil-Infused Hand Sanitizer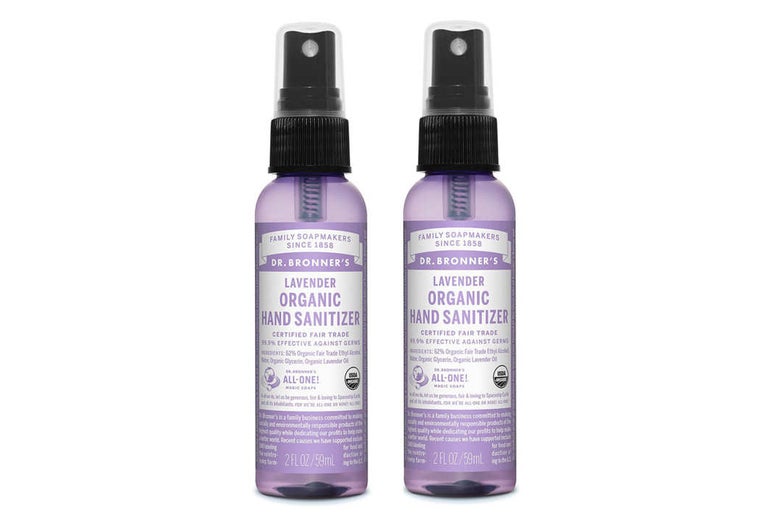 4.8 stars, 133 reviews
"This stuff smells wonderful, and I love using something that feels more natural than Purell. Even my 5-year-old loves it. We often spray it on our pillows at night for a soothing bedtime scent!"
BUY: Dr. Bronner's Organic Lavender Sanitizer
$14, Amazon
The Best Foaming Alcohol-Free Hand Sanitizer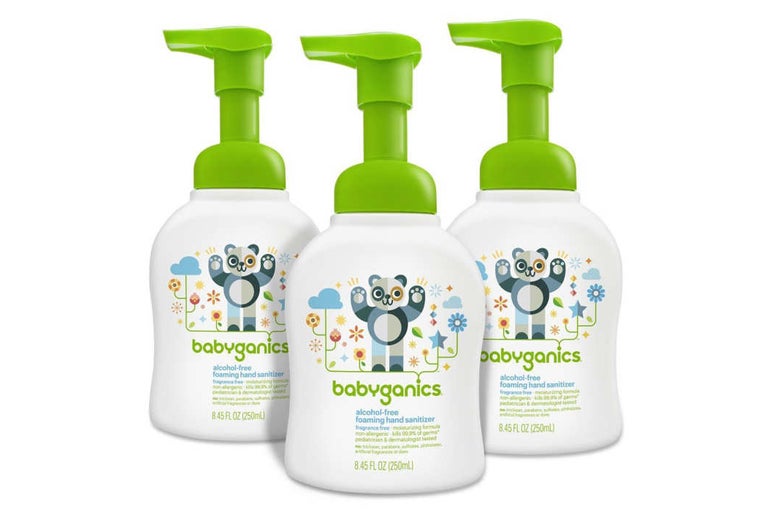 4.4 stars, 403 reviews
"As a mom of twins, I am sanitizing everything. All the time. And after the kids started sticking everything in their mouths, I hated using the regular sanitizer, as I was nervous how much remained on my hands. Now I don't have to worry! The foam is nice, and has a pleasant smell."
BUY: Babyganics Alcohol-Free Foaming Sanitizer
$18 for 3, Amazon
The Best Industrial-Size Hand Sanitizer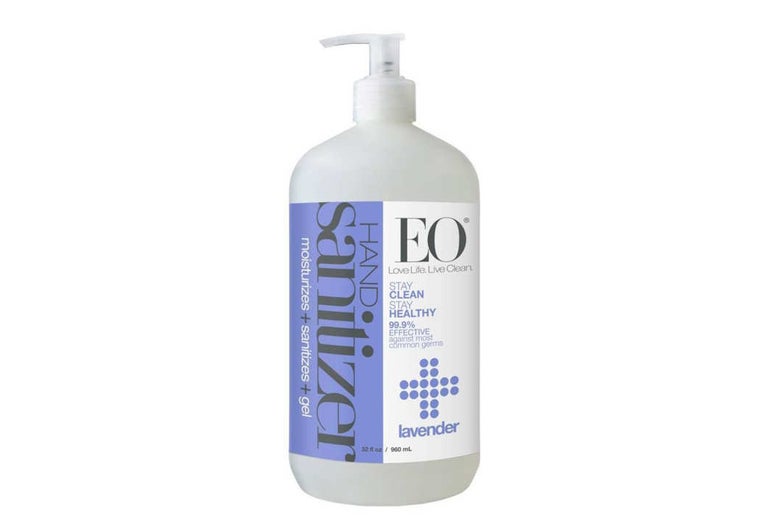 4.5 stars, 119 reviews
"A few years ago, when shopping at Whole Foods, they offered customers samples at the checkout line to clean their hands. It smelled wonderful and refreshing. I generally hate hand sanitizer, and I thought this was the best that I'd ever experienced. When I moved back to the USA and saw that I could order this on Amazon, I was so thrilled. My memories didn't disappoint me. It works well on sanitizing and killing germs, and it's incredibly pleasant to smell without unduly drying out my hands. This may become the sanitizer for the rest of my life."
BUY: EO Botanical Hand Sanitizer Gel
$28, Amazon
The Best Natural Hand-Sanitizer Spray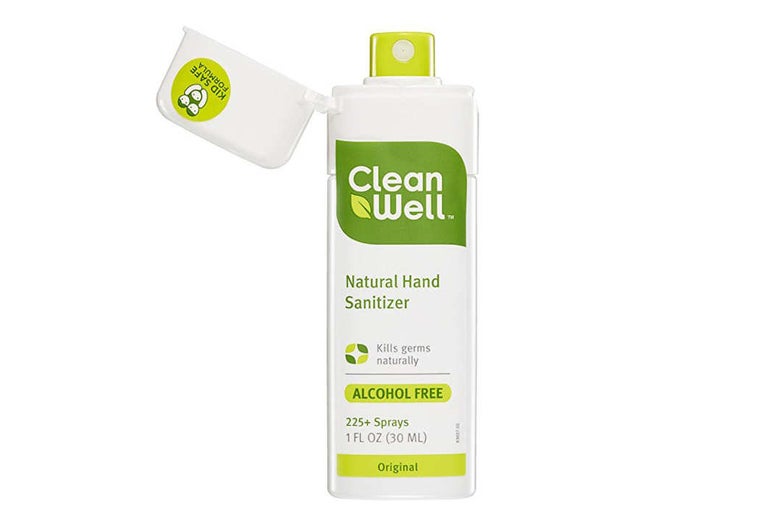 4.1 stars, 326 reviews
"I love that these are gentle while they sanitize. It has a subtle, light smell that reminds me of herbs. It's not a bad smell at all, and it doesn't dry out my hands. I love it way better than gooping on that alcohol gel from those pump containers. And my hands don't feel gross from having stuff globed all over them. It's just a nice, light spritz. My co-worker used my Cleanwell spray and now she's hooked on it, too. They are a good size for travel, so I keep one in my desk and one in my purse. You don't have to worry about it leaking either. Good stuff."
BUY: Cleanwell Natural Hand Sanitizer Spray
$15, Amazon
The Best Alcohol Hand-Sanitizer Wipes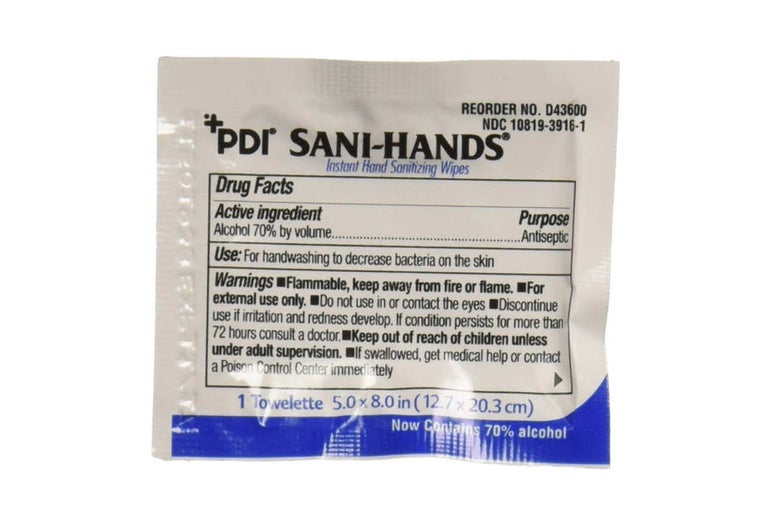 4.8 stars, 348 reviews
"So satisfied with this product. They definitely are handy to have when you really need to wipe your hands down and feel confident that they've helped to remove any harmful bacteria that might be lurking on our hands. As a caregiver to a chronically ill person, I try my best to keep my hands as clean as possible. When hand soap isn't available, then these help me feel cleaner.
They are a decent size, but I often use two to make sure I do a good job on my hands. They also are quite wet and have never encountered any that were dried out. So far, I've never had a problem with my hands drying out, either. They are a must-have in my handbag when I'm out and about running errands. Well worth the money for some peace of mind."
BUY: Nice-Pak PDI Sani-Hands Hand Sanitizing Pack
$10 for 100, Amazon
The Best Alcohol-Free Hand-Sanitizing Wipes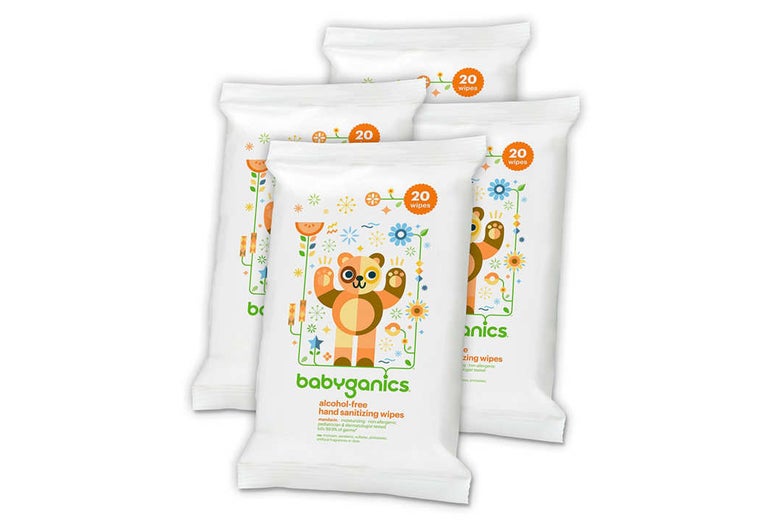 4.5 stars, 291 reviews
"These alcohol-free hand-sanitizing wipes are great. I like that they come in small packages of 20 sheets, making my diaper bag lighter. These are great for all types of uses. I use it to clean anything that might come into contact with my baby's mouth. For anything that doesn't need to be alcohol-free, I use regular wipes."
BUY: Babyganics Alcohol-Free Hand Sanitizing Wipes
$9, Amazon
Support our journalism
Help us continue covering the news and issues important to you—and get ad-free podcasts and bonus segments, members-only content, and other great benefits.
Join Slate Plus
Join
---