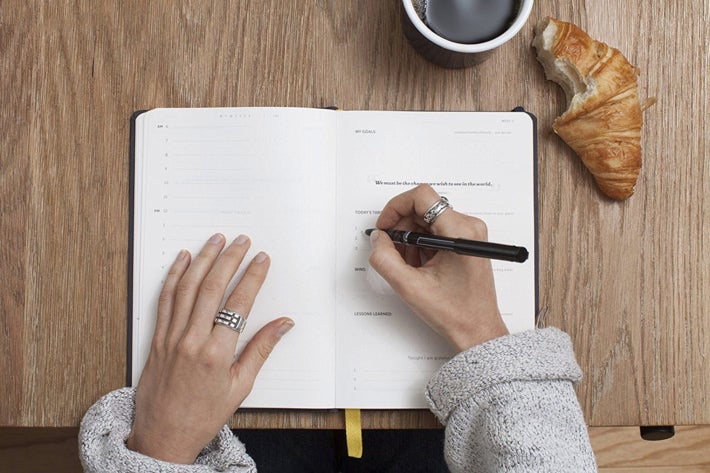 There are plenty of apps and gadgets that claim to jump-start your productivity, but if you're really looking to buckle down and make the most of your time this year, it's time to invest in a good paper planner. And though we've written about some of our favorite planners in the past, like this Strategist-editor-approved Japanese paper planner and this daily diary, we wanted to find the best planners for 2018. So we reached out to productivity experts, life coaches, and people who just love stationery for a living and asked them about their favorite planners. Below, the best life planners, day planners, and planners that will just help you get things done in 2018.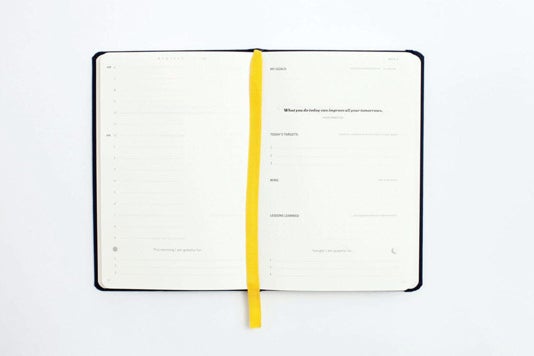 "My favorite planner is the BestSelf Co. Self Journal. I like it because the journal is in 90-day chunks, which keeps the goals short-term, creating more momentum throughout the year and multiple check-in points. It provides me with a place to breakdown my biggest goals into action steps [and] that makes them easier to accomplish and wards off procrastination that can result from dauntingly big goals … I created my own mini-30-day journal years ago and used to give them out to clients. I like this one even better than my own, so I use this now because it is a comprehensive goal-setting-and-tracking system with reflection all in one. It helps me align my goals and my daily tasks, which makes me more productive. I know some people prefer apps, but for me, I still like to write things on paper, too." —Penny Zenker, life coach
"I feel very strongly about the Self Journal from BestSelf Co. I've been using it for several years, ever since I discovered it on Kickstarter. It combines the best parts of a journal and planner … The basic version has a lot of valuable material for getting started on goal-setting. They also have a graduate version for people who've been using it for a while and don't need all the instruction." —Liz Sumner, progress and life coach
BUY: BestSelf Co. the Self Journal
$40, Amazon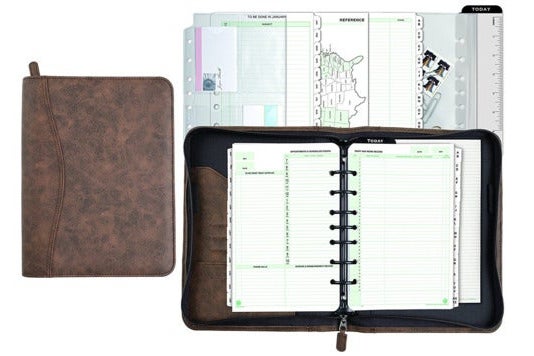 "I have been using Day-Timer for over 20 years. I love this brand because the layout of the pages allows me to have a place for the items to be done today, a schedule, and also a page for writing and taking notes. So each day is on two pages and gives me a full look at my day. If I have an appointment scheduled, I can write notes next to the appointment and remind myself of call-in information, the name of the person, or any other important information. I also love Day-Timer because their service and reminders of getting a new planner is always consistent, and they make ordering the refills for the new year simple.
They send me an email with the order number, refill numbers, and it is just easy for busy career people." —Christy Whitman, law-of-attraction coach; author, The Art of Having It All: A Woman's Guide to Unlimited Abundance
BUY: Day-Timer Distressed Look Starter Set Organizer
$32, Amazon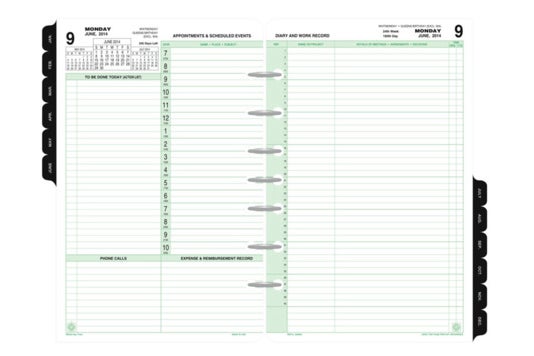 BUY: Day-Timer Refill 2018, Two Page Per Day, January 2018 – December 2018
$37, Amazon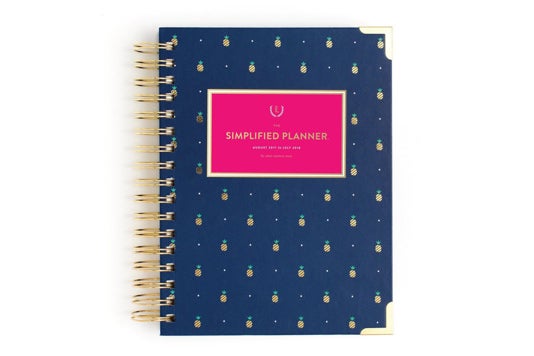 "My favorite planner is Emily Ley's the Simplified Planner. I love how clean it is and truly how it helps me simplify my day. All of Emily's products are amazing, and this doesn't disappoint." —Julie Solomon, branding and marketing consultant; host, The Influencer Podcast
BUY: Emily Ley Paper 2017-2018 Academic Daily Simplified Planner
$58, Amazon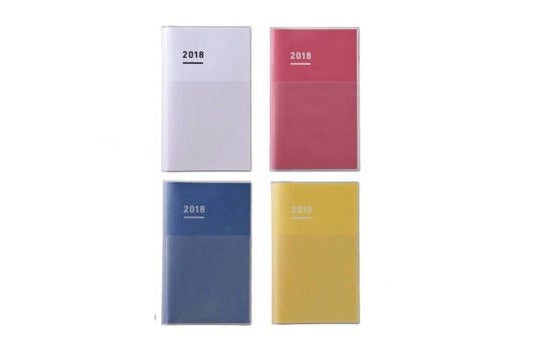 "My favorite planner for 2018 has to be Jibun Techo from Kokuyo, Japan. This is my right-hand analogue tool that goes everywhere with me. I use the monthly pages as a master planner, and my weekly pages to keep me oriented with detailed appointments, things to remember, as well as documentation of some of the key ingredients in life (like how many miles I run on each day to train for a marathon). The zipper/card-holder insert works as my wallet. So I just need to grab Jibun Techo and my keys and I am ready to head out!" —Wakako Takagi, co-founder, Baum-kuchen
BUY: Kokuyo Jibun 2018 Diary A5 Slim (November Start)
$82, Amazon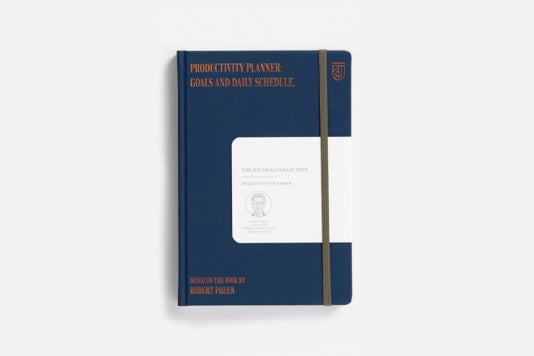 "I would recommend the one I use, which is part of The Wall Street Journal's Journal Collection. The first few pages explain how this planner helps you set priorities and integrate them into your daily schedule. It has two pages for each day. The left side has the usual list of meetings, calls, etc., but the right side asks you to jot down what you want to get out of each appointment—how they further your priorities—so you have an active rather than a passive approach to your day." —Robert C. Pozen, senior lecturer, MIT Sloan School of Management; author, Extreme Productivity: Boost Your Results, Reduce Your Hours
BUY: The Productive Journal
$30, The Journal Collection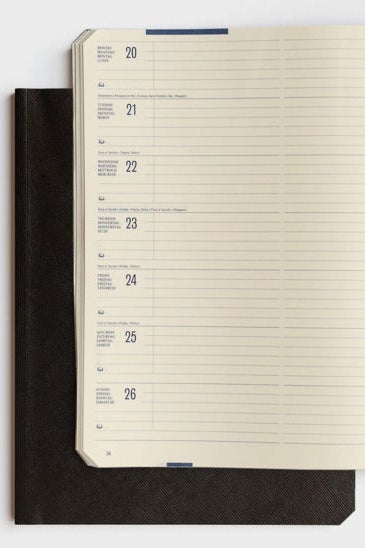 "My favorite planner is the Brepols Diary. It's a very simple design, and it is a good size—not too small—and there are note pages, which I use a lot. I was actually exclusively a Google Cal user until recently when I flaked on a very important studio visit. Just didn't show up, because it had been accidentally deleted from the Cal! I was mortified. That's what's great about a physical diary. My toddler cannot randomly delete important events at any moment! So now I use the Brepols for meetings and studio visits specifically. Dates in front, notes in back." —Sandeep Salter, Picture Room
BUY: Brepols – Back to Paper 2018 Diary Planner – Weekly Horizontal
$24, Milligram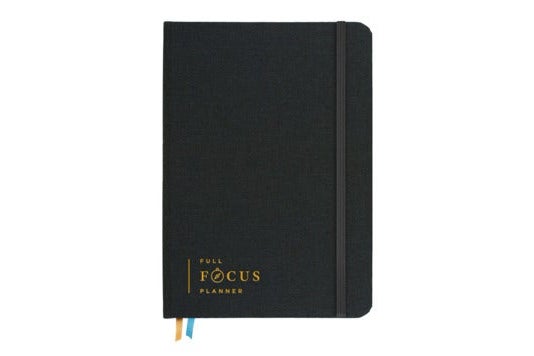 "Having spent a small fortune over the years looking for a planner that can really help with keeping you focused, and on task, the Full Focus Planner by Michael Hyatt is the best I have found. The reason it works so well for me is that the layout provides clear focus on what is important while still enabling me to empty my head of all the other tasks that are lurking around—but it doesn't go overboard so that I can easily get to the actual planning of my day, week, and month. I also really like the keys/icons that can be used for speed." —Richard Janes, personal-brand expert
BUY: The Full Focus Planner by Michael Hyatt
$38, Michael Hyatt Co.
One more thing
You depend on Slate for sharp, distinctive coverage of the latest developments in politics and culture. Now we need to ask for your support.
Our work is more urgent than ever and is reaching more readers—but online advertising revenues don't fully cover our costs, and we don't have print subscribers to help keep us afloat. So we need your help. If you think Slate's work matters, become a Slate Plus member. You'll get exclusive members-only content and a suite of great benefits—and you'll help secure Slate's future.
Join Slate Plus
Join
---