Humidifying a room takes finding a balance. Too little humidity can mean congestion, nosebleeds, and dry skin or extra-sensitive eczema. In too much humidity, you'll feel muggy, and even worse, invisible dust mites and bacteria are likely to thrive. "People can't easily distinguish between 40 to 60 percent humidity, but for a dust mite that's life and death," says Dr. Jeffrey Miller, a retired clinical allergist who runs Mission Allergy.
So here's the goal: stop your bloody noses without opening a feeding ground for mold. The magic number is somewhere between 30 to 40 percent humidity, so you're going to want a machine that you can be sure of. In this case, that's your basic tried-and-true number from Vicks. The special thing about Vicks's Germ-Free Humidifier, though, is that it uses an ultraviolet beam to prevent microorganisms, bacteria, and mold from growing in the water within the plastic casing of the humidifier, and also from being vaporized out into the air. That's a rare find in the affordable-humidifier world.
But note: That doesn't mean you never have to clean it. Stagnant water is just a breeding ground for mold, so turning your humidifier off with water still in it is akin to leaving a pond in your bedroom with all the dirt and bacteria that comes with it. Aim to change the water between each use and wash out the water container with a little bit of bleach, just to make sure it's all clear, about once every other week.
And one more thing for my germies: To most accurately maintain that under 50 percent, dust-mite-free humidity level throughout your room of choice, get a humidity gauge—like a thermometer, but for humidity levels—and keep it on the opposite side of the humidifier.
BUY: Vicks Germ-Free Warm Mist Humidifier
$73, Amazon
Some More Humidifiers That We Like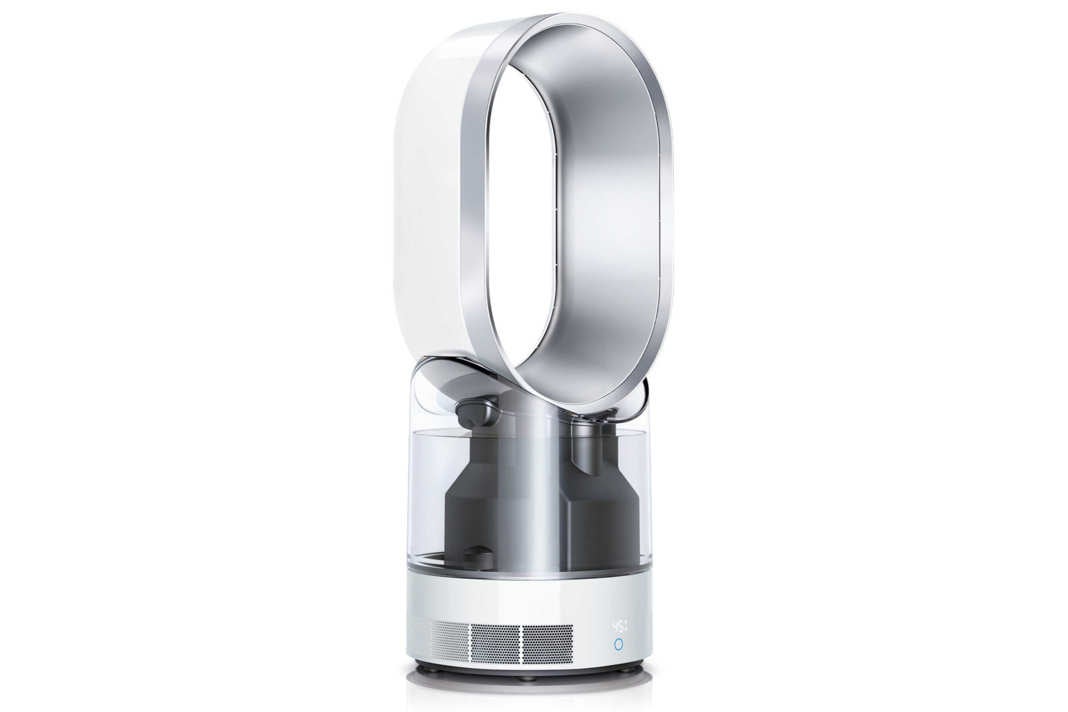 We have to mention the Dyson now because it actually also uses an ultraviolet light to zap away bacteria, and it automatically adjusts its output based on the humidity level it senses in your room. But it's almost the price of a month's rent, and if you can afford this, you might as well move into a house where you can insert humidifiers into your HVAC system, much like central air. Or you can buy this and say you have the Mercedes of humidifiers. Up to you.
BUY: Dyson Air Multiplier AM10 Hygienic Mist Humidifier
$499, Amazon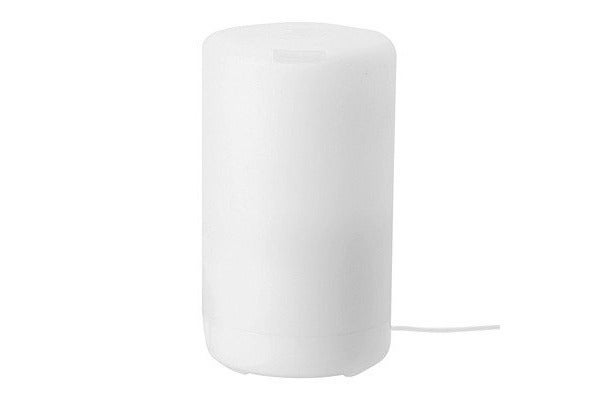 If you're all about the looks, an architect out in California told us that all of her colleagues are particularly enamored with Muji's Ultrasonic Aroma Diffuser, which they just use as humidifiers.
BUY: Ultrasonic Aroma Diffuser
$75, Amazon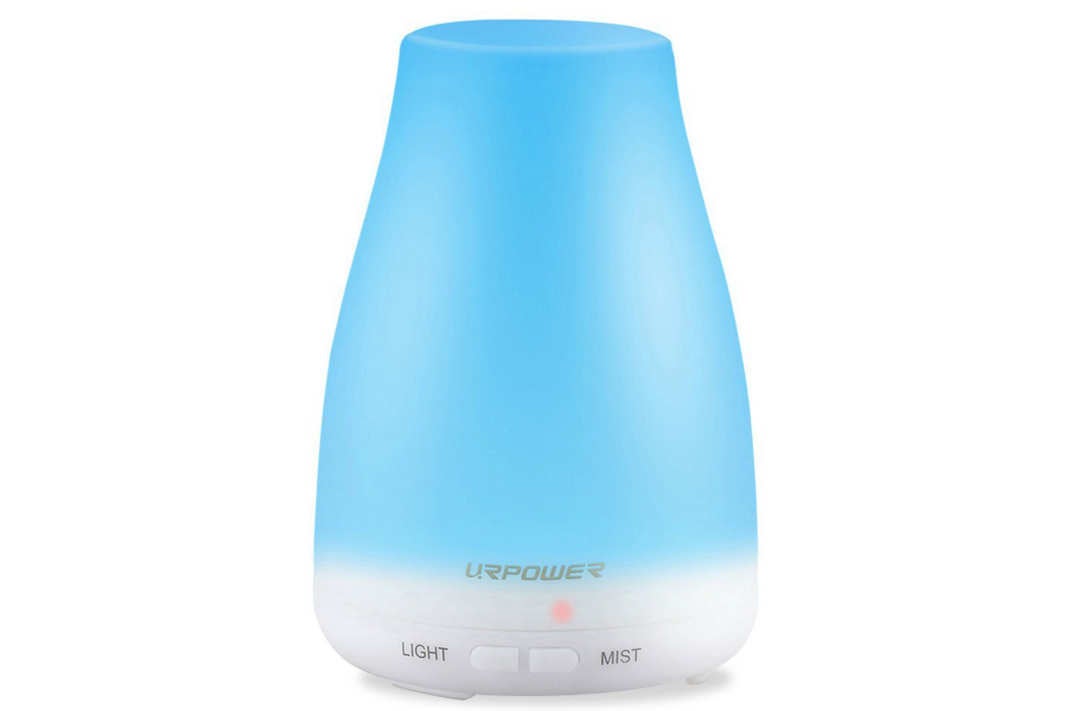 This small, cheap, Urpower diffuser has over 25,000 Amazon reviews and still averages over four stars. That is unheard of and almost inexplicable, but if you believe in the power of democracy, this might be the humidifier for you. (And here are some more humidifiers that Amazon reviewers love.)
BUY: Urpower Essential Oil Diffuser
$18, Amazon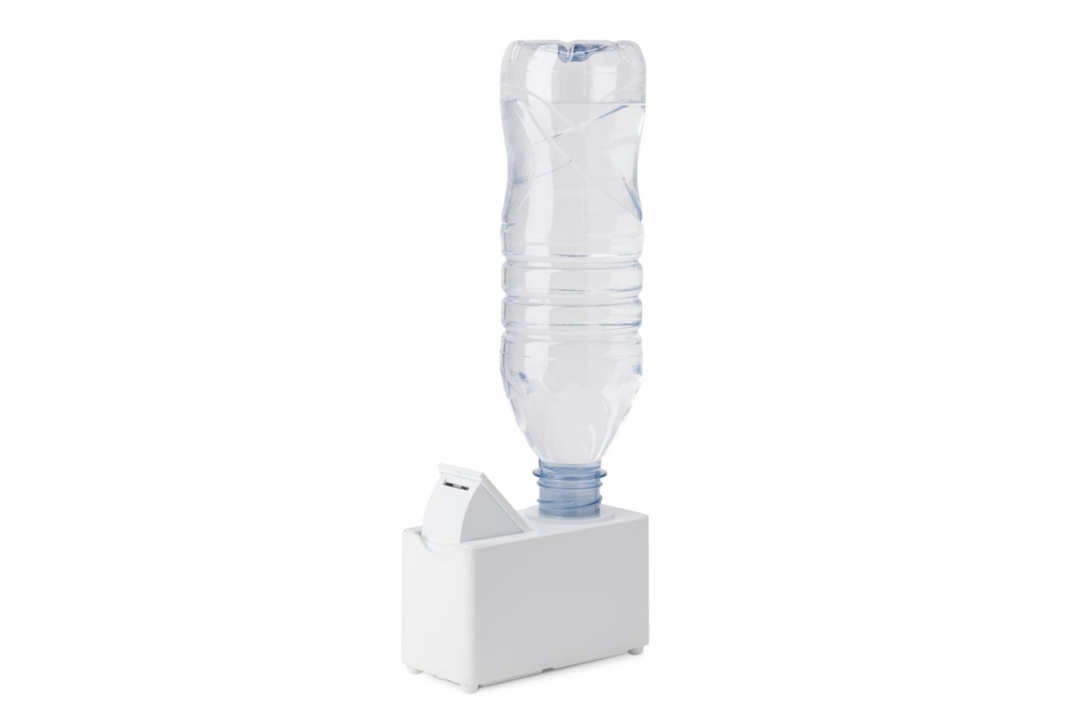 Here's another cute one—effective, simple, and stylish in a kitschy way—to keep on your desk at work.
BUY: Swizz Style Jerry Personal Ultrasonic Humidifier
$50, Amazon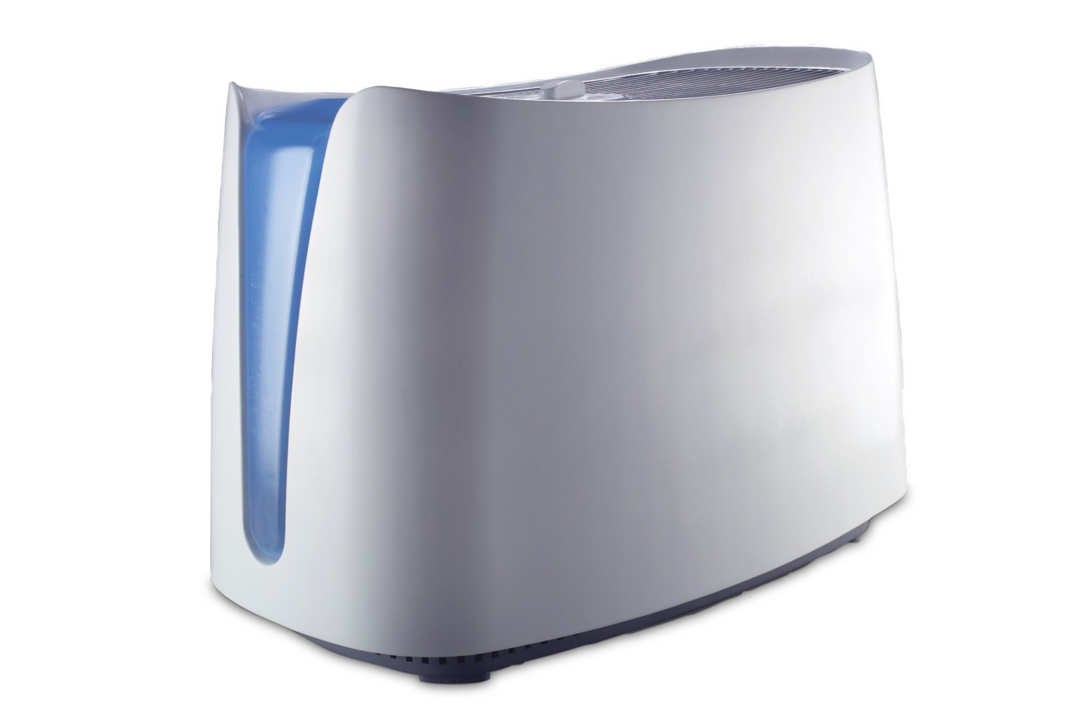 Lastly, we'll note the Honeywell, the Toyota of humidifiers, ol' reliable, if you will. The HCM 350 is what the L.A.-based allergist Dr. Sonal Patel used when her daughter was sick and congested as a baby, and Consumer Reports also notes that it does a great job of stopping bacteria growth within the vessel (like the Vicks) and from floating into the air.
BUY: Honeywell HCM350W Germ Free Cool Mist Humidifier
$70, Amazon