Having met so many 80-plus-year-olds in possession of a bottomless well of stories and life advice, we present the series "Interview With an Old Person"—which is, well, exactly what it sounds like. To nominate yourself or an elderly person in your life, email humaninterest@slate.com.
Marissa Martinelli: What is your very first memory?
Gary Goodson: I remember my mother asking me to go to the store and get an egg, or maybe it was a few eggs. I walked the few blocks over to the store. There was a little paper bag, and I was sort of juggling it up and down, and I broke the eggs. I felt really bad about that.
How old were you?
Oh, I must've been 4 or 5, something like that.
What's been your favorite age so far?
I think each age is great. In a lot of ways the retirement age is great. We have 14 wonderful grandchildren. If I'd known grandchildren were so wonderful, I think I'd have skipped the children.
Is that the best part of this age, having grandchildren?
Grandchildren, and being able to do projects with my wife. We've gone on three missions [through the Church of Jesus Christ of Latter-day Saints] together.
How long have you been married to your wife?
Last year was 50 years.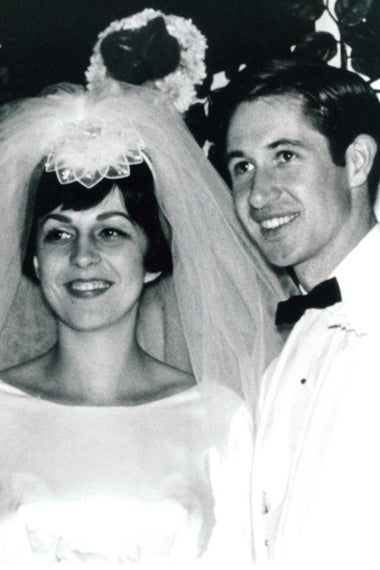 How many times would you say you've been in love?
Probably many times, but I've only been married once and she's the love of my life. The greatest thing I ever did was marry her.
How did you two meet?
I worked in Boston for several years, but I was on a business trip to Washington, D.C., for meetings in the U.S. patent office. While I was there, I went over to the church that I'd attended when I was at George Washington University for law school—I went to BYU for undergraduate, where I majored in chemistry, but I broke too many beakers, so I decided to go into law—and the church was having a dance. I met her there. I offered to take her home after, but she turned me down, because I would've had to take her in a taxi and she didn't want me to do that. But I got her phone number. I told my roommate afterward, even though she'd turned me down, "I think I might've met my true love."
Were you raised in a Mormon family?
I was. I go back a long ways. A lot of my ancestors were contemporaries with Joseph Smith, who was born in 1805, and they crossed the Plains with the pioneers.
What has been the biggest change in the church since you were young?
Where I grew up in Idaho, I didn't even know any black people. There weren't many in the church, and they weren't allowed to hold the priesthood or get married in the temple.
The other thing that has changed is that women are much more visible in the church now.
Who is the first person you voted for?
In terms of national elections, I don't really remember the first, but I do remember I was a supporter for Barry Goldwater and voted for him.
What did you like about him?
I read his book, Conscience of a Conservative, and decided I was a conservative.
What was the happiest day of your life?
Probably the day I got married. There weren't as many temples at the time, and since we were living in Boston, we realized that the closest temple would actually be in London, in terms of flying time, but our family was all out near Idaho Falls, so we ended up having the marriage in the Idaho Falls temple. We believe in marriage not just for this life, but for the next life.
So when you said your wedding vows, I imagine you wouldn't have said the bit about " 'till death do us part."
It's "for time and all eternity."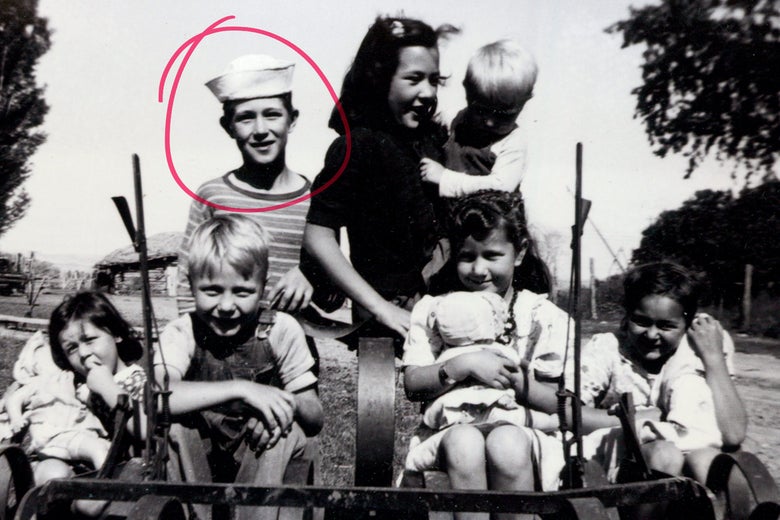 What has been the saddest day of your life so far?
Probably when my mother died. She was killed in an auto accident when I was 6. My siblings and I were adopted by three different sisters of my father and we lived fairly close together, so we could visit each other from time to time. I remember people were coming to the house and I guess we, the children, were crying. And they said, "Too bad they don't understand." But I felt like I did understand.
Do you use the internet?
Mainly Twitter and Facebook, although I'm not a heavy user like some people. We got into Facebook when we were missionaries in New York City because we were working with young single adults, primarily.
On Twitter, I have about 400 people that I follow, mainly on diet and religious topics.
What's something that you do every single day?
Read the Book of Mormon.
How many times have you read it?
Too many to count. I was given a copy by my older brother when I was 8 years old. It's divided into books, just like the bible. The first book is First Nephi, written by an ancient prophet who was born in Jerusalem who moved to America, and that story is pretty easy to follow, even for an 8-year-old. But you get into the Second Nephi—that gets into the heavy doctrine, and I could never make it all the way through, so I'd end up starting over again. I don't know how many times I've read First Nephi.
What else do you do every day?
Well, I do a lot of walking. Sometimes I get waylaid into other responsibilities, but we take an adult senior exercise class, which we went to this morning. It's taught by some college students, and they have some nice stretching and balance exercises.
I got into speedwalking. I came in first place three years in the walking competition, but then I decided that, being 82, I didn't really want to compete with the 65-year-olds. In wintertime, we do it in the mall.
How would you say you are unlike other people your age?
Probably my diet. Six years ago, I found out that I had prostate cancer and my doctor told me it was "moderately aggressive." I went on a whole-food, plant-based, vegan diet. The combination of those is pretty unique for Idaho Falls, anyway. I know there are a lot of people who do that in California.
What's your biggest regret? 
I was interested in politics and I've sort of regretted that I didn't follow that inclination.
What are you most looking forward to right now?
This past year, we've spent a lot of time searching out our ancestors and family members and going to the temple to pray for them. Some churches believe that if they weren't baptized in a church while they were alive, too bad for them, they go to hell. But we perform the baptismal work and marriage work in the temple retroactively.
Now we've ordered a DNA kit from Ancestry.com and we're hoping that we can actually find ancestors of my wife in Ireland. So it's family history and temple for the rest of our lives. Hopefully we become acquainted better with our ancestors so that when we finally pass on, it'll feel like we're meeting old friends.