In the early 1980s, Jessica Leeds found herself seated next to Donald Trump in the first-class cabin of an airplane. After making polite conversation over an in-flight meal, Leeds says, Trump raised the armrest that separated them. She alleges that he groped her breasts, kissed her, and attempted to put his hand up her skirt before she got out of her seat and escaped to coach. "It was an assault," she says.
A decade later, Jill Harth met Trump when she and then-boyfriend George Houraney collaborated with him on a beauty pageant production in Atlantic City. According to Harth's testimony in a 1996 deposition, Trump told Houraney, in front of Harth, that he was going to try to sleep with her. The next night, Harth says, Trump groped her under the table at dinner. During a meeting at Trump's Mar-a-Lago estate the next month, she says, "He pushed me up against the wall, and had his hands all over me and tried to get up my dress again." She describes this encounter as "attempted rape."
Harth and Leeds are two of more than 20 women who have accused Trump of sexual assault or sexual harassment. None of the allegations I've collected in this piece are new; the information has been sourced from outlets including the New York Times, the Guardian, People, and BuzzFeed. All the allegations emerged prior to the 2016 election, and before the Times published well-sourced, searing accounts of the alleged sexual misconduct perpetrated by Harvey Weinstein, Bill O'Reilly, and Louis C.K. (Weinstein denies all claims of nonconsensual sex, and O'Reilly says reports of his misdeeds constitute a "malicious smear." C.K. says the allegations against him are true.) The careers and reputations of all three of these men and many others have taken massive hits as women have come forward to publicize their alleged behavior. Donald Trump, by contrast, became the president of the United States.
Dozens of Republicans called for Trump to relinquish his nomination as the GOP candidate for president after a recording of him boasting about sexually assaulting women became public in October 2016. (Nearly half the assault allegations against Trump arose after that recording came out, but most of the Republican elected officials who would ultimately disavow Trump had already done so before these women went public with their accusations.) More recently, nearly half the Republicans in the Senate have distanced themselves from Roy Moore, the Alabama Senate candidate accused of molesting teenage girls, either withdrawing their support for the GOP nominee or calling for him to drop out of the race. (Moore says every one of his accusers is lying.) Several prominent Democrats have also called for the resignations of Sen. Al Franken and Rep. John Conyers, a pair of left-of-center politicians who've been accused of sexual misconduct in recent weeks. (Franken admits to some allegations of misconduct and denies others. Conyers denies all wrongdoing.) But in December 2017, prominent politicians have ceased going on television to argue that Trump should resign due to his alleged sexual misconduct.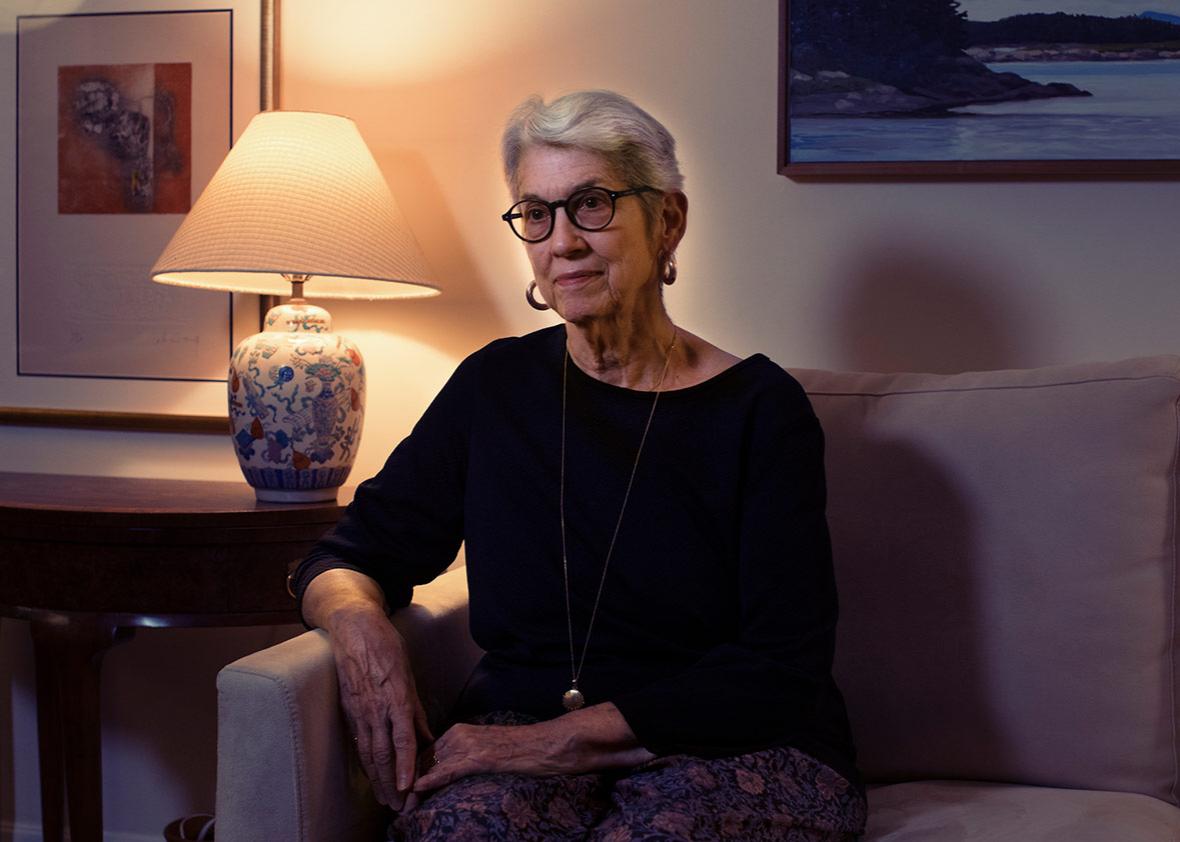 It's impossible to say with certainty whether the nation would've responded differently if these accusations against Trump had come out now, all at once, in our post-Weinstein age. Would the real estate executive turned president have been tarnished, defeated, and tossed aside? Or are Republican voters too motivated by party tribalism, racism, greed, and various -phobias (Islamo-, xeno-, trans-) to care? Moore, after all, is surging in the polls. Still, it's undeniable that we process public accusations of sexual violations differently in the fall of 2017 than we did in the fall of 2016. Amid the current shift in how the American public assesses and responds to these sorts of allegations, it's worth revisiting the claims against Trump as a unit, in the mode of the recent exposés of famous men who've been named, shamed, and driven from public life.
The allegations against the 45th president of the United States—made in depositions, first-person accounts, and media interviews—paint a picture of a powerful businessman who made repeated nonconsensual sexual advances toward women who felt they had little recourse. Some say Trump kissed them without their consent or that he deliberately walked in on them while they were naked. Others claim he touched their genitals or buttocks. The youngest accusers were teenagers when the events they describe took place.
"The stories are total fiction, they're 100 percent made up," Trump said at a North Carolina rally in October 2016, responding to the spate of allegations against him. At another October 2016 rally, Trump offered Leeds' looks as exculpatory evidence. "Believe me, she would not be my first choice, that I can tell you," he said. His lawyer, Michael D. Cohen, reiterated that argument in an interview with Wolf Blitzer. "You know, some people may think that they're beautiful. Others don't," Cohen said. "I think what Mr. Trump is really trying to say is that they're not—they're not somebody that he would be attracted to, and therefore the whole thing is nonsense."
On the trail, Trump accused the media of conspiring to slow the momentum of his presidential campaign by seeking out women to lie about his behavior. At an event in Pennsylvania that also took place in October 2016, Trump vowed, "All of these liars will be sued after the election is over." In spite of that threat, he has not sued any of his accusers since being elected president. When asked this year whether Trump still maintains that all of his accusers are lying, White House press secretary Sarah Huckabee Sanders answered, "Yeah, we've been clear on that from the beginning."
Trump has, on at least one occasion, admitted to behaviors similar to those described by his accusers. In a 2005 conversation with Access Hollywood's Billy Bush, Trump described trying to have sex with a married woman. "I just start kissing [women]," he said. "It's like a magnet. Just kiss. I don't even wait. And when you're a star, they let you do it. … Grab them by the pussy. You can do anything." When a recording of those comments was made public, Trump pooh-poohed them as "locker-room banter." (More recently, he has reportedly taken to denying that it's his voice on the Access Hollywood tape.)
Kristin Anderson says Trump's comments were more than just banter. Anderson claims she was talking to acquaintances at a Manhattan nightclub in the early 1990s when she felt a hand reaching up her skirt, touching her vulva over her underwear. According to Anderson, the hand belonged to Trump, whom she hadn't noticed sitting beside her; one of her friends says Anderson told her about the encounter a few days later. Anderson says she laughed it off at first but over time came to find the behavior disturbing. She decided to tell her story, she says, after hearing the Access Hollywood recording and watching Trump deny in a presidential debate that he had ever touched a woman inappropriately.
Several other women say Trump kissed or touched them without their consent in the same manner he described in that 2005 recording. Cathy Heller says Trump grabbed her and tried to kiss her at a Mother's Day brunch at Mar-a-Lago around 1997. He became angry when she tried to remove herself from his grasp, she says, then held her in place and kissed her on the lips.
Melinda McGillivray says she was helping her friend, photographer Ken Davidoff, at a Mar-a-Lago event in 2003 when Trump groped her. Davidoff confirms that McGillivray pulled him aside and said, ''Donald just grabbed my ass!'' moments after the alleged assault occurred. She says she remembers asking herself, "OK, am I going to say something now and make a scene or be quiet?" She says she chose to stay silent since she was surrounded by important guests, including Regis Philbin and Ray Charles.
Rachel Crooks was a receptionist working in Trump Tower in 2005 when she found herself on an elevator with Trump. After she introduced herself and shook his hand, she alleges, he kept hold of her hand and kissed her on her cheeks and mouth. Crooks' sister and her former boyfriend Clint Hackenburg both confirm she told them about the incident immediately after it happened, with Hackenburg saying "she paused for a second" before telling him about the encounter, "and then started hysterically crying."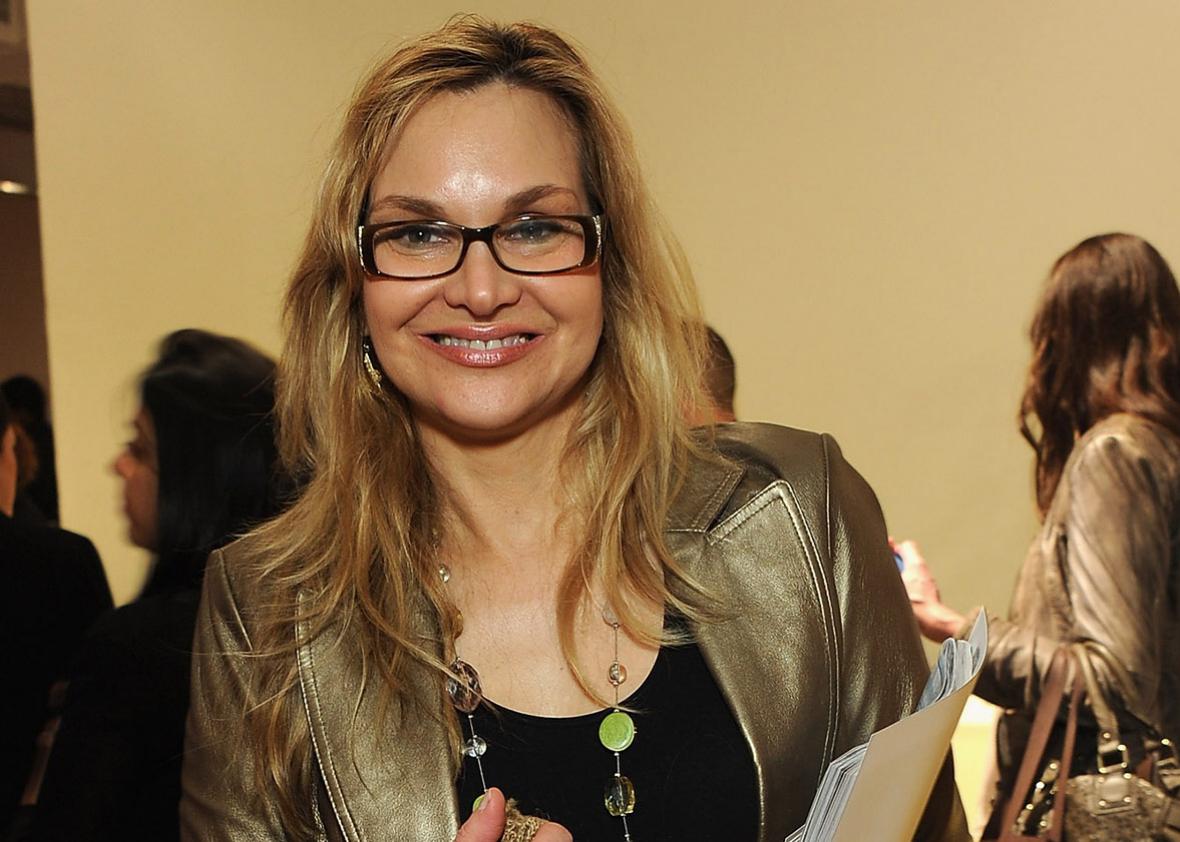 Former Apprentice contestant Jennifer Murphy tells a nearly identical story. After a job interview at Trump Tower in 2005, she alleges, he grabbed her face and kissed her on the lips. "I didn't know how to act," she says. "I was just a little taken aback and probably turned red. And I then I get into the elevator and thought, 'Huh, Donald Trump just kissed me on the lips.' " This encounter came soon after his marriage to Melania Trump. "I would hope that he would be true to his marriage, and I was also engaged at the time," she says. In 2016, Murphy said she still intended to vote for Trump and considered him a "mentor."
Temple Taggart McDowell met Trump when she competed as Miss Utah in the Trump-owned Miss USA pageant in 1997. She claims he surprised her and other contestants with unwanted kisses, behavior she found "inappropriate" because he was married to Marla Maples at the time. "He kissed me directly on the lips. I thought, 'Oh my God, gross,' " McDowell says. At a subsequent meeting, Trump "again embraced and kissed her on the lips," an act that, according to McDowell, led a pageant chaperone to advise her "not to go into any rooms with Trump alone."
People writer Natasha Stoynoff alleges more severe violations of her personal boundaries. During a 2005 reporting trip to Mar-a-Lago, she says, Trump pushed her against a wall and forced his tongue inside her mouth while his wife Melania was out of the room. Stoynoff alleges Trump told her, "You know we're going to have an affair, don't you?"
Today, Trump is president. But at the time these alleged encounters took place, he was a famously litigious businessman who bankrolled teams of high-end lawyers with the wealth he'd inherited from his father and earned in his real estate dealings. Stoynoff says this was the reason she waited more than a decade to air her allegations. "I was ashamed and blamed myself for his transgression," she wrote in People in October 2016. "I doubted my recollection and my reaction. I was afraid that a famous, powerful, wealthy man could and would discredit and destroy me, especially if I got his coveted People feature killed."
Five people confirm that Stoynoff told them about Trump's alleged misconduct soon after it happened. But in a speech soon after Stoynoff made her accusation, Trump asked why, if he'd assaulted the People writer as she'd claimed, "wasn't it part of the story that appeared 20—or 12 years ago?" He then insinuated that Stoynoff wasn't attractive enough for him to want to kiss. "Take a look. You look at her," Trump said. "Look at her words. You tell me what you think. I don't think so. I don't think so."
Trump also sought to discredit the account of Jessica Drake, an adult film actress. Drake claims Trump grabbed and kissed her at a 2006 golf tournament in Nevada, then offered her $10,000 and the use of his private jet if she agreed to come alone to his hotel room. "She's a porn star," Trump said in a radio interview in the fall of 2016. He then turned sarcastic: "Oh, I'm sure she's never been grabbed before."
Many of the women who've accused Trump of assaulting them say he knew he was powerful enough to end their careers if they spoke up about his abuse. At the 1998 U.S. Open tennis tournament in New York, Karena Virginia was waiting for a car when, she says, she overheard Trump talking to other men about her legs before walking up to her and touching her breast. Virginia recalls Trump asking, "Don't you know who I am?" after she flinched at his touch.
Anderson, the woman who says Trump touched her genitals under her skirt, says, "It wasn't a sexual come-on"—that "it was like just to prove that he could do it, and nothing would happen." That was also the impression he left on five former Miss Teen USA contestants, who say Trump walked in on them while they were changing backstage at the 1997 event. The girls and young women in the dressing room were all 15 to 19 years old. When Trump burst through the door, one contestant says, the half-dressed teenagers began "scrambling to grab … whatever garments they had." Mariah Billado, who then held the title of Miss Vermont Teen USA, recalls Trump making a joke along the lines of, "Don't worry, ladies, I've seen it all before." Another contestant says it felt like Trump, as the pageant owner, believed "it was his given right" to watch the girls change.
Several former competitors in the Miss USA and Miss Universe pageants describe similar behavior. Bridget Sullivan remembers Trump walking through the dressing rooms while "we were all naked" at the 2000 pageant, which she found "shocking." The next year, Trump "came strolling right in" while "some girls were topless" and "other girls were naked," says former Miss Arizona USA Tasha Dixon. Dixon, who was 18 at the time, says she felt "physically vulnerable" and unable to register her discomfort, because "there's no one to complain to—everyone there works for him." Former Miss Washington USA Cassandra Searles says Trump "continually grabbed my ass and invited me to his hotel room" during the 2013 competition. Ninni Laaksonen says she met him as Miss Finland in 2006, when he "grabbed" and "squeezed" her butt during a photo op.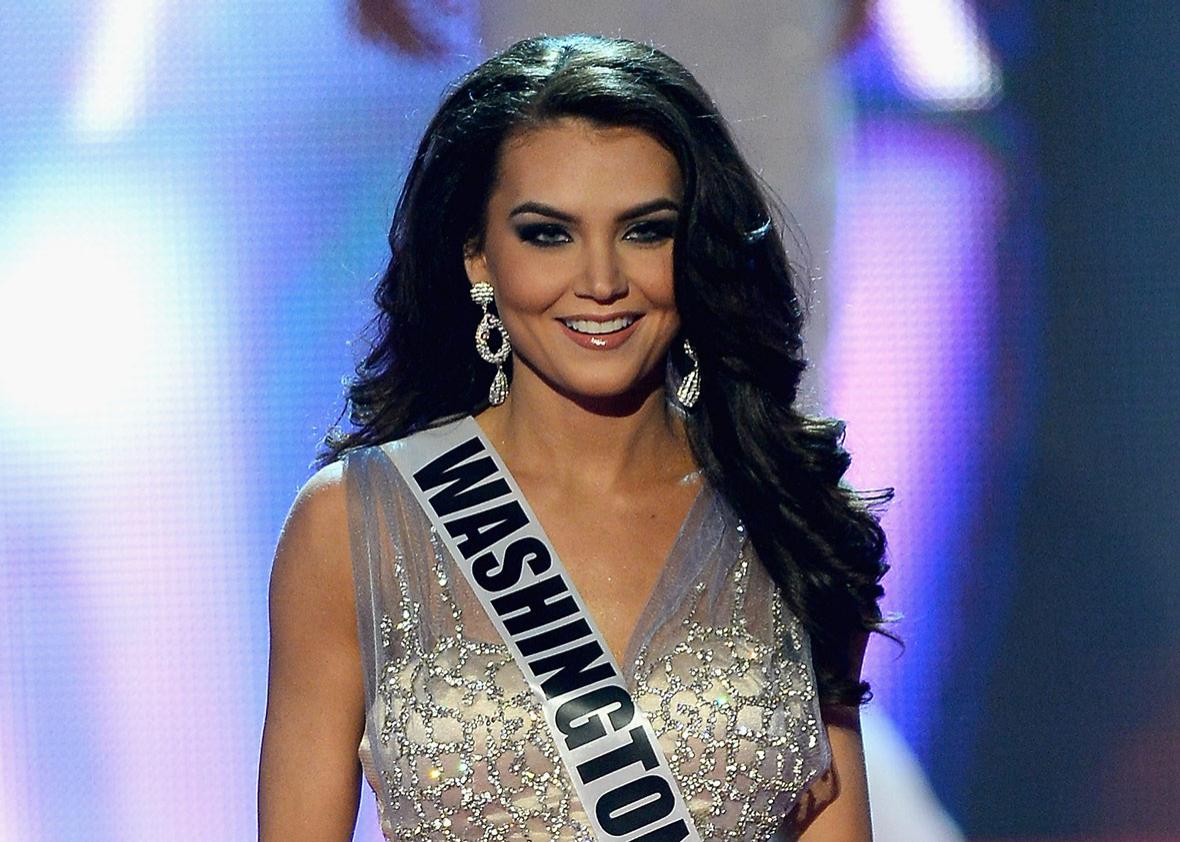 Eleven contestants from the 1997 Miss Teen USA pageant say they don't remember Trump walking into the dressing room that year. Some don't believe he would have been able to gain access to the dressing room given the presence of adult chaperones. One contestant says Billado and the other accusers must have lied about Trump "because they are [probably] voting for Hillary Clinton." (The pageant allegations came out soon before the 2016 election.)
But in a 2005 interview with Howard Stern, Trump admitted that "I sort of get away" with barging backstage during beauty pageants and ogling women without their clothes on:
Well, I'll tell you the funniest is that before a show: I'll go backstage, and everyone's getting dressed, and everything else, and you know, no men are anywhere, and I'm allowed to go in because I'm the owner of the pageant and therefore I'm inspecting it. You know, I'm inspecting because I want to make sure that everything is good. You know, the dresses. "Is everyone OK?" You know, they're standing there with no clothes. "Is everybody OK?" And you see these incredible-looking women, and so, I sort of get away with things like that.
Despite this seeming admission, Trump's campaign spokeswoman Hope Hicks called the pageant stories "totally false."
The first public accusation of Trump's sexual abuse came from an unlikely source: his own ex-wife. In a 1993 book, Lost Tycoon: The Many Lives of Donald J. Trump, author Harry Hurt III wrote that Ivana Trump told "some of her closest confidantes" that Trump "raped" her in anger after he'd gone through a painful hairline procedure from a plastic surgeon she had suggested. In a deposition from the couple's divorce proceedings, Ivana recounted a harrowing scene that ended with Trump pulling her hair, holding her arms back, and forcing sexual intercourse. Ivana later said her use of the term raped was not meant in "a literal or criminal sense." In July 2015, she said, "I have recently read some comments attributed to me from nearly 30 years ago at a time of very high tension during my divorce from Donald. The story is totally without merit."
Now, more than three decades after Jessica Leeds claims he touched her under her skirt, Trump may face the first legal consequences related to his alleged sexual misconduct. Onetime Apprentice contestant Summer Zervos says that in 2007 Trump kissed her, groped her breasts, and thrust his genitals against her after she asked him to stop. Zervos has filed a lawsuit contending that Trump defamed her when he called her and the other accusers "liars." A hearing on Trump's motion to dismiss the lawsuit will be held on Tuesday.
"All I can say is it's totally fake news," Trump said in response to the Zervos lawsuit. "It's just fake. It's fake. It's made-up stuff, and it's disgraceful, what happens, but that happens in the world of politics." His attorney, Marc Kasowitz, said the suit is "based on allegations of events that never occurred."
When she made her initial accusation in a public statement in October 2016, Zervos addressed Trump directly. "After hearing the released audio tapes and your denials during the debate, I feel that I have to speak out about your behavior," she said. "You do not have the right to treat women as sexual objects just because you are a star."