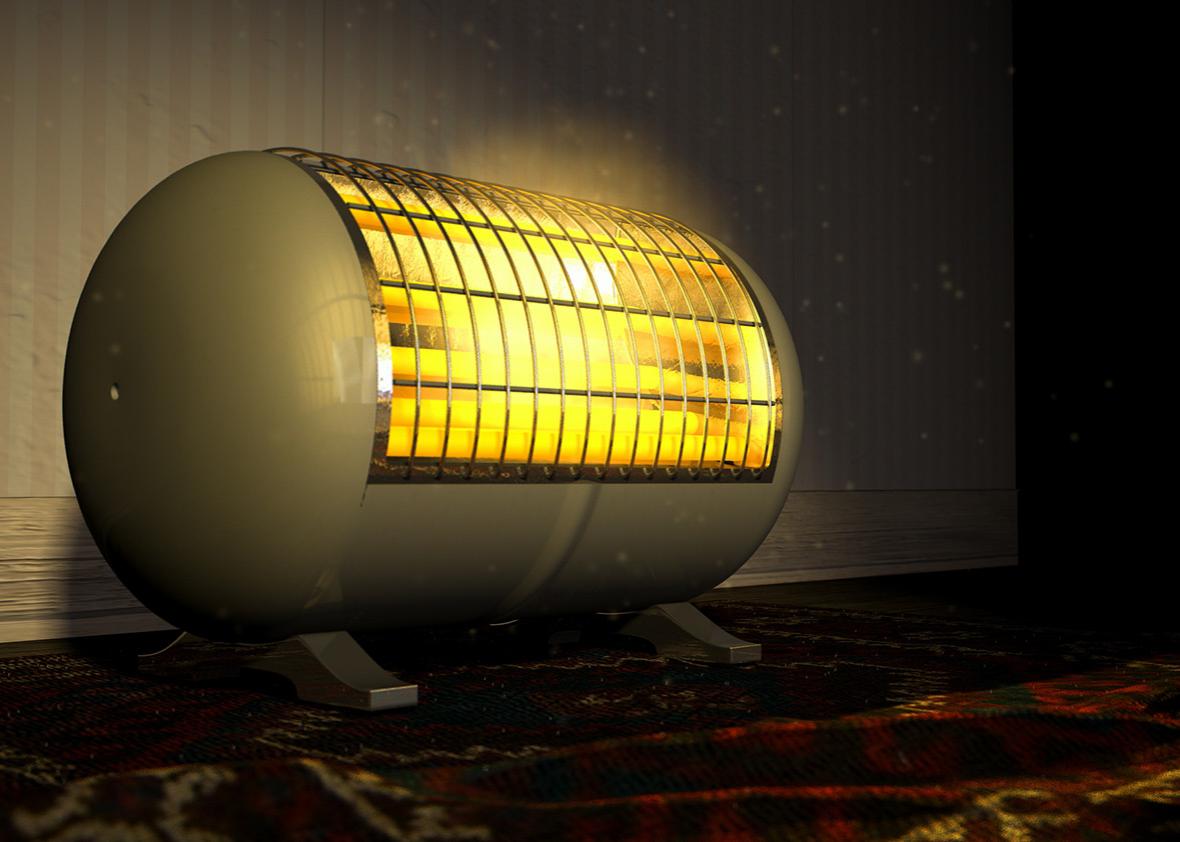 This article originally appeared on the Strategist.

To find the very best products that no human being would have the time to try, look to the best-reviewed (that's four-to-five-star ratings and lots of 'em) products and choose the most convincing. You'll find the best crowdsourced ideas whether you're searching for comforters, bed sheets, or even Christmas trees. Below, the best space heaters determined by the hard-nosed reviewers on Amazon. (Note that reviews have been edited for length and clarity.)
The Best Electric Space Heater, Overall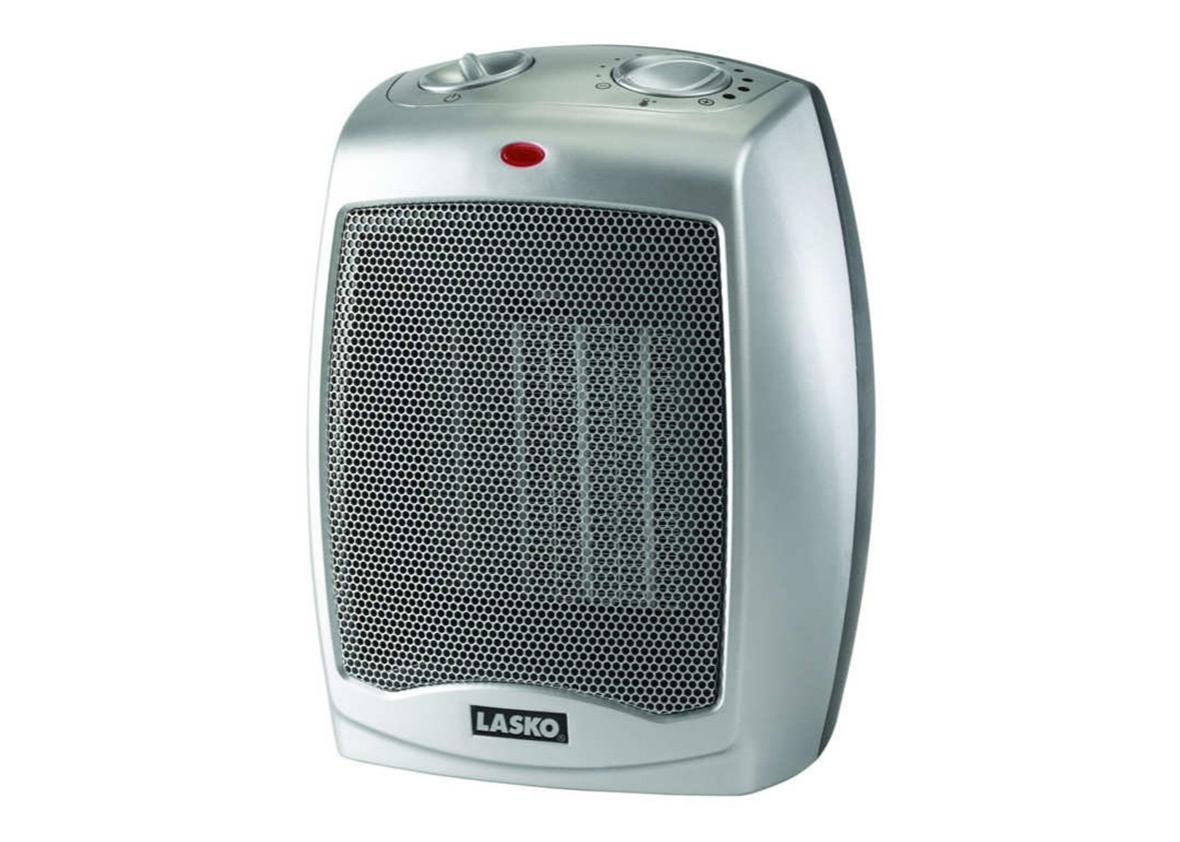 4 stars, 13,149 reviews
"I love this little heater. I have had it for almost two years now (I was impressed to see how long I have had it, using it every workday with no issues) to keep me warm in my freezing office, and it is a lifesaver. It does a great job warming up my cubicle, and my co-workers are always surprised at the temperature difference at my desk when I have it on. Some even come over to warm up on extra-cold days. It is very quiet, too—you can only hear some light airflow, no more noisy than an office printer, and I barely notice it. When I do, it just sounds like white noise. Ten out of 10 recommend!"

Lasko 754200 Ceramic Heater With Adjustable Thermostat
$19, Amazon
The Best Personal Electric Space Heater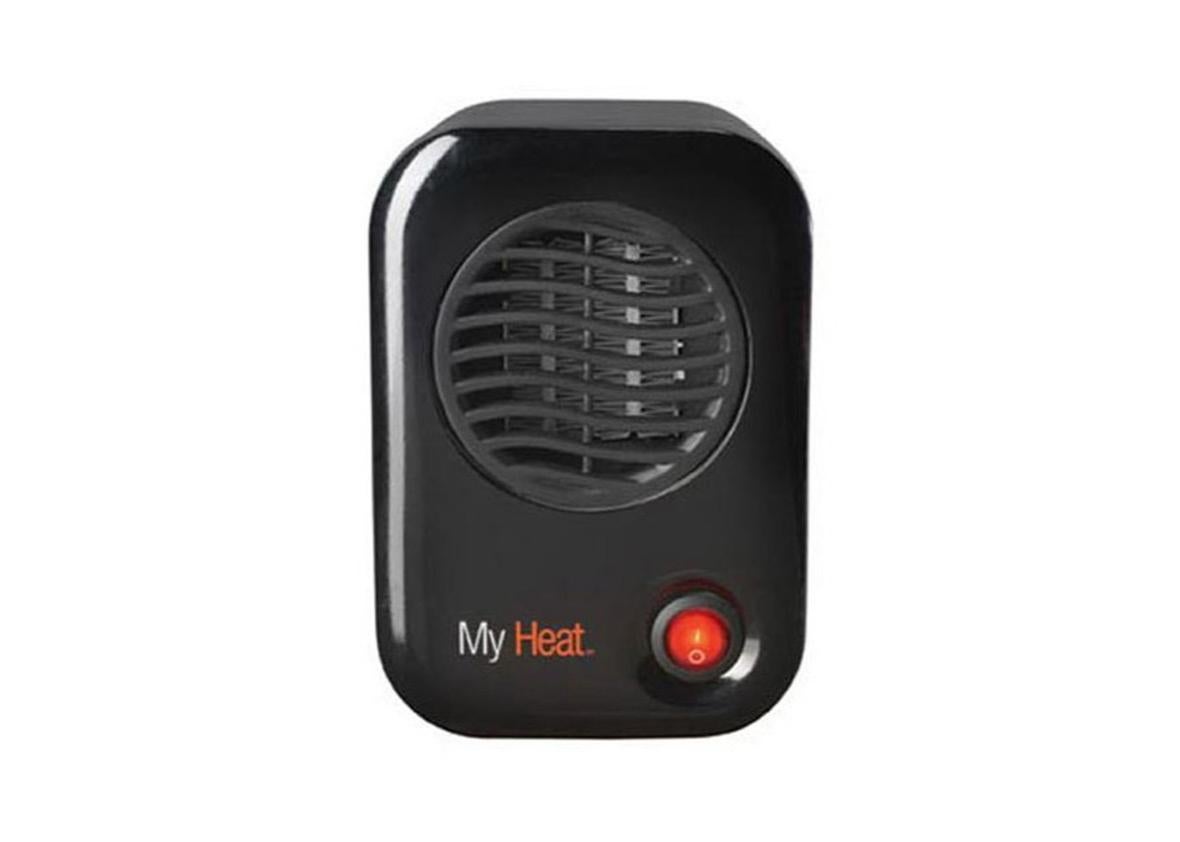 4.1 stars, 5,017 reviews
"Wow, this thing puts off a LOT of heat, for such a small heater! I was expecting some mild heat, but no, in only 30 seconds or so, this little guy really got toasty! I use it to keep my hands warm while using a keyboard or mouse, and I had to move it further away because it was making my hands too hot! Another thing I found neat is the fact that the sides of the heater don't get hot. The sides, top, and bottom all stay perfectly cool, so you don't have to worry about burning yourself if you want to pick it up or move it.
Forget heated keyboards or fingerless gloves, if you want to keep your hands warm while using a computer, get yourself one of these! VERY effective heating solution for a small price!"

Lasko #100 MyHeat Personal Ceramic Heater
$20, Amazon
The Best Design-Friendly Ceramic Space Heater for Small Spaces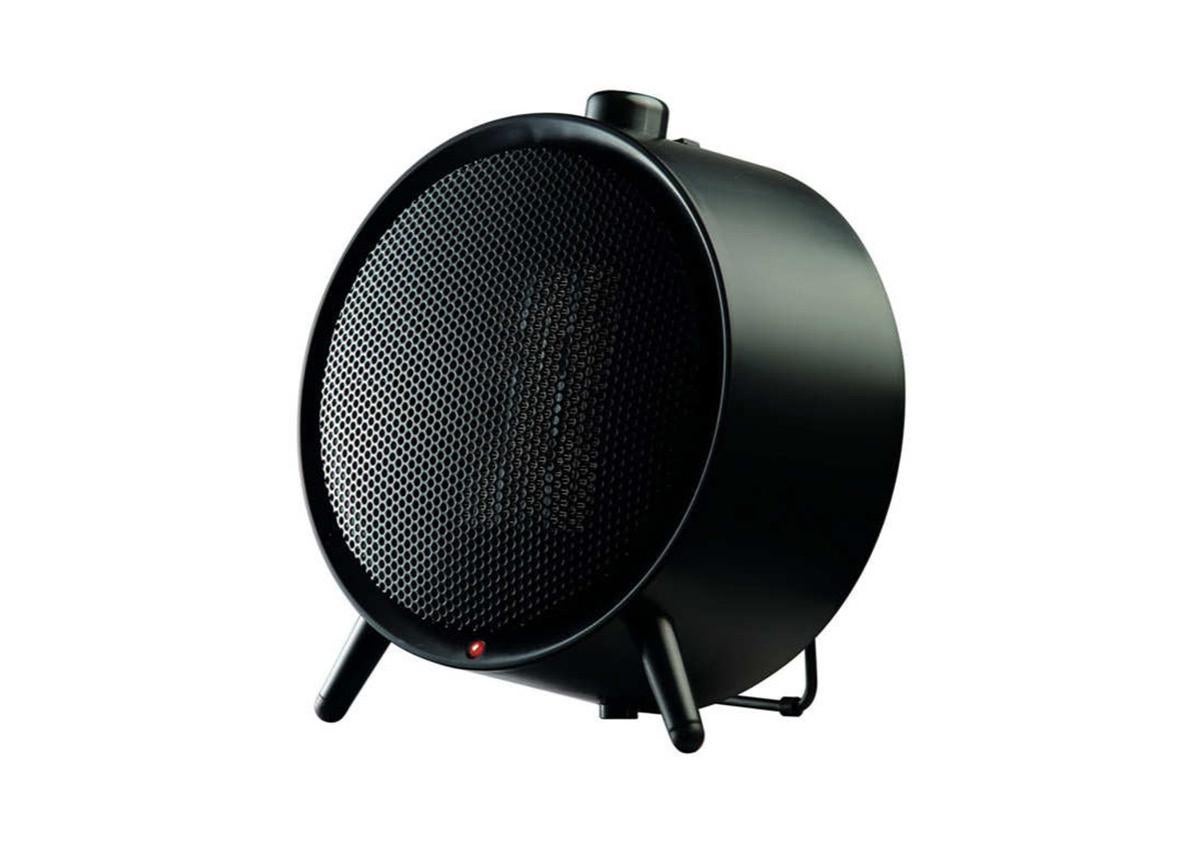 4.2 stars, 325 reviews
"I love this little heater! Firstly, it's pretty adorable, and secondly, it heats up a room super quickly. I don't find it to be overly loud, but if you're comparing it to a radiant unit, there's no contest. (Think fan, not hair-dryer volume.) I would add a thermostat to have it turn off at a particular temp, but not having one is normal on a heater in this price range. The mechanism to turn it off when tipped is super sensitive, in a good way—I won't ever worry about a pet or someone's kid knocking it over and burning everything I own. No hellfire equals five stars!"

Honeywell HCE200B Uberheat Ceramic Heater
$37, Amazon
The Best Ceramic Tower Space Heater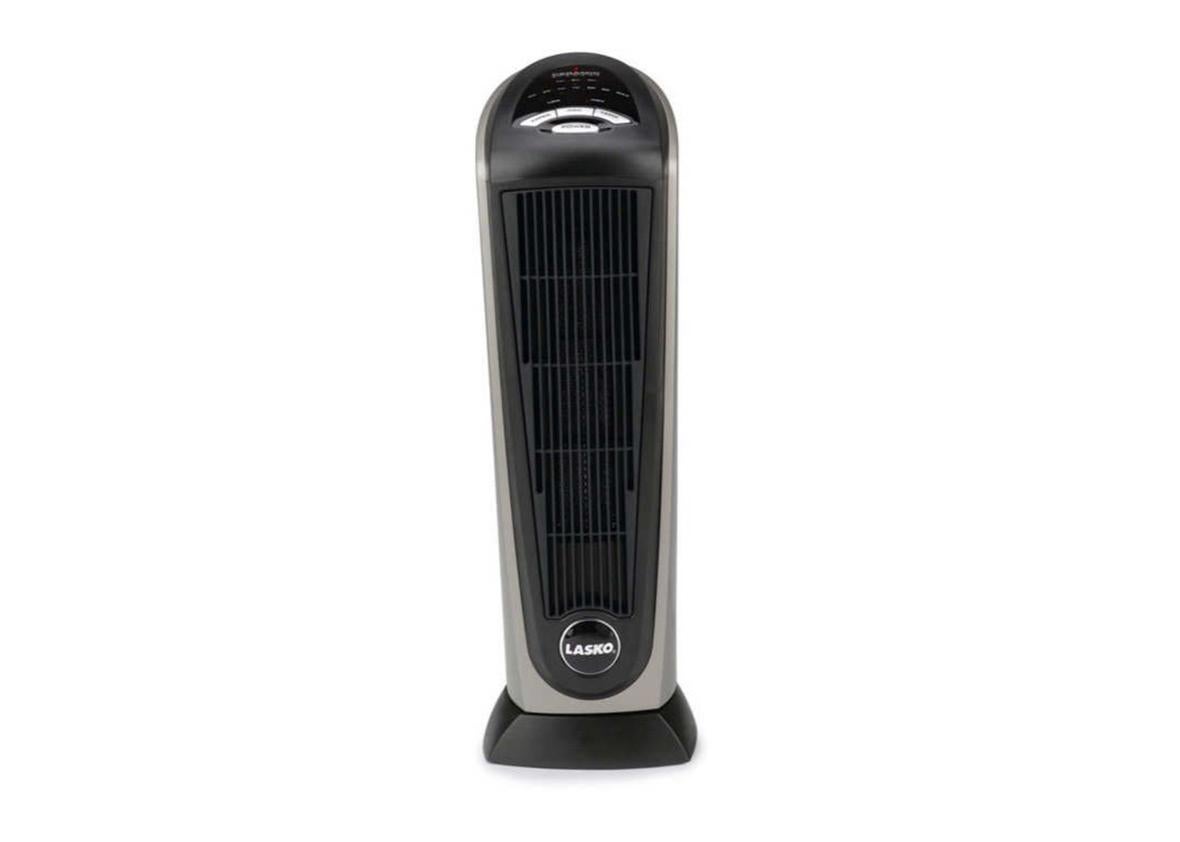 4 stars, 13,149 reviews
"This tower heater has a small footprint but packs a lot of heat. When you turn it on, there is an almost instantaneous burst of hot air. I have found the thermostat settings to be quite accurate. The room it is used in is 12 feet by 10 feet. It will warm this room from 63 degrees Fahrenheit to 70 degrees Fahrenheit in less than 20 minutes. The oscillating feature spreads the hot air around the room efficiently and quickly. The sound it produces is quite tolerable, barely noticeable when watching TV."

Lasko 751320 Ceramic Tower Heater With Remote Control
$47, Amazon
The Best Space Heater for Large Rooms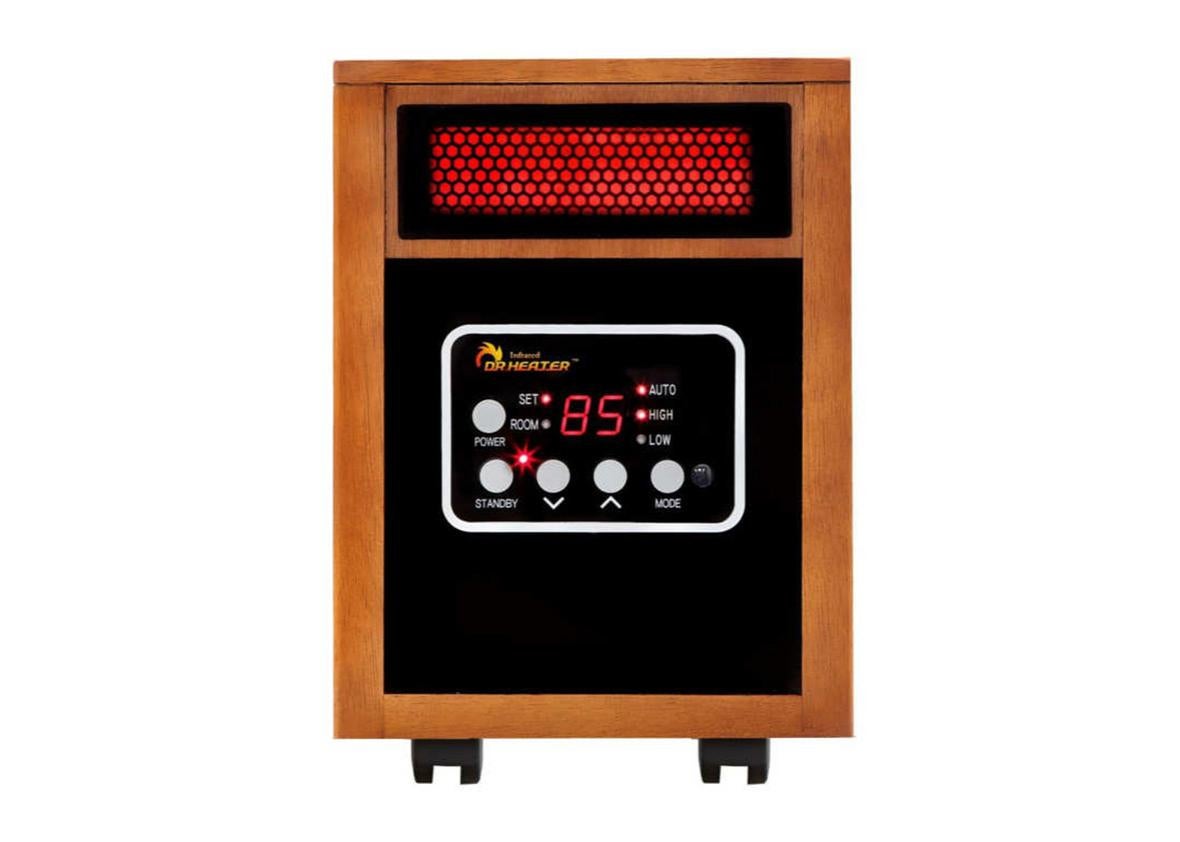 4 stars, 13,149 reviews
"LOVE it … so much I'm considering getting a second one. It looks good, kind of retro like an old radio or receiver. It has temp control, so you only run it as hot as you wish. It produces enough heat to significantly warm up a room or area. It's lightweight, so it is easy to move from place to place, and it has casters, so it can even just be rolled around. The small, rectangular size makes it easier to avoid having things too close to it, too.
Works perfectly, I couldn't be happier, and it seems much safer than some of the older space heaters where you can really burn yourself by picking it up. This one has a nice power-off button and mode settings, so you can set it at, like, 70 degrees Fahrenheit and it will turn off when that temperature is reached. Perfect. Easy to shut off when you leave, too, because it shuts off immediately and begins cooling down, unlike older ones that stay hot for a while after, leaving you worried about fires."

Dr. Infrared Heater Portable Space Heater, 1500-Watt
$103, Amazon
The Best Oil Space Heater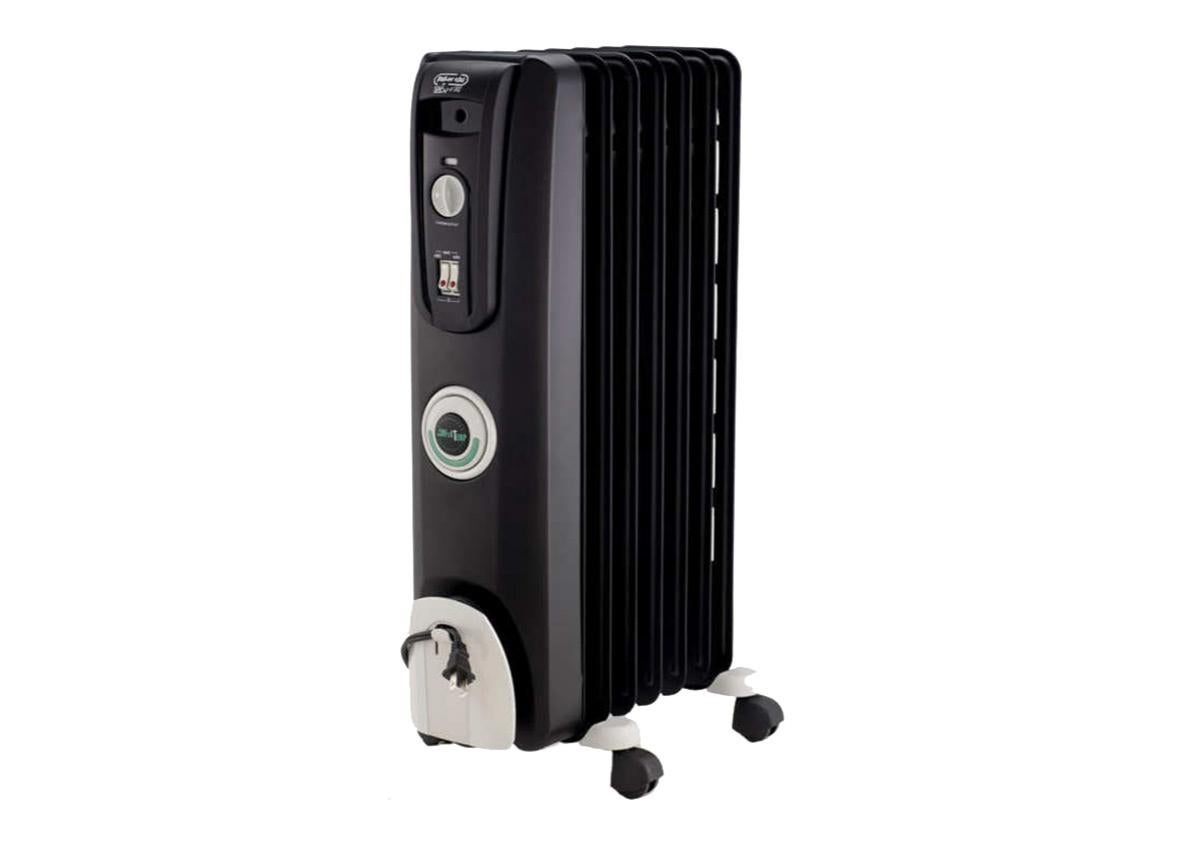 4 stars, 13,149 reviews
"The bathroom in the house we moved to doesn't have heat (makes sense in New England, right?). It does have one of those ceramic vanity heaters, but it doesn't work, and it can get quite cold in that room. I settled on an oil-filled heater because they do not get superhot, so children and pets or you won't get burned if they come in contact with it, which was an important consideration since we have cats. I also liked the fact that they run silent, this one has automatic shutoff in case it overheats or gets tipped over.
We generally keep it near the tiled corner of the bathroom far away from water and unplugged when not in use. Break-in period was a couple hours, as instructed, and after about three hours, the smell was completely gone. We use it a lot in the winters. It makes that cold bathroom feel nice and toasty within 30 minutes. Sometimes it gets left on for hours while we're around, and I don't have to worry about it, although it's never left on at night or unsupervised. We liked it so much we just bought another as a gift for a relative."

DeLonghi EW7707CB Safe Heat 1500W ComforTemp Portable Oil-Filled Radiator
$71, Amazon
This article is published through a partnership with New York magazine's the Strategist and Select All. The partnership is designed to surface the most useful, expert recommendations for things to buy across the vast e-commerce landscape. We update links when possible, but note that deals can expire and all prices are subject to change. Every editorial product is independently selected by New York magazine. If you buy something through our links, Slate and New York magazine may earn an affiliate commission.
---