By the middle of the 19th century, it became more cost-effective for companies that shipped commodities like flour and animal feed in wooden barrels to package their goods in fabric instead. Between then and the middle of the 20th century, flour, sugar, seed, and other commodities you'd now find in the bulk food aisle arrived in American households in fabric sacks.
Women made garments out of the leftover sacks, and companies noticed. By 1925, at least one company, Gingham Girl flour, packaged its goods in dress-quality fabric and used its sacks as a selling point. By the Depression years, printed sacks were widely reused, and the practice continued through fabric-starved years of World War II and into the early 1960s.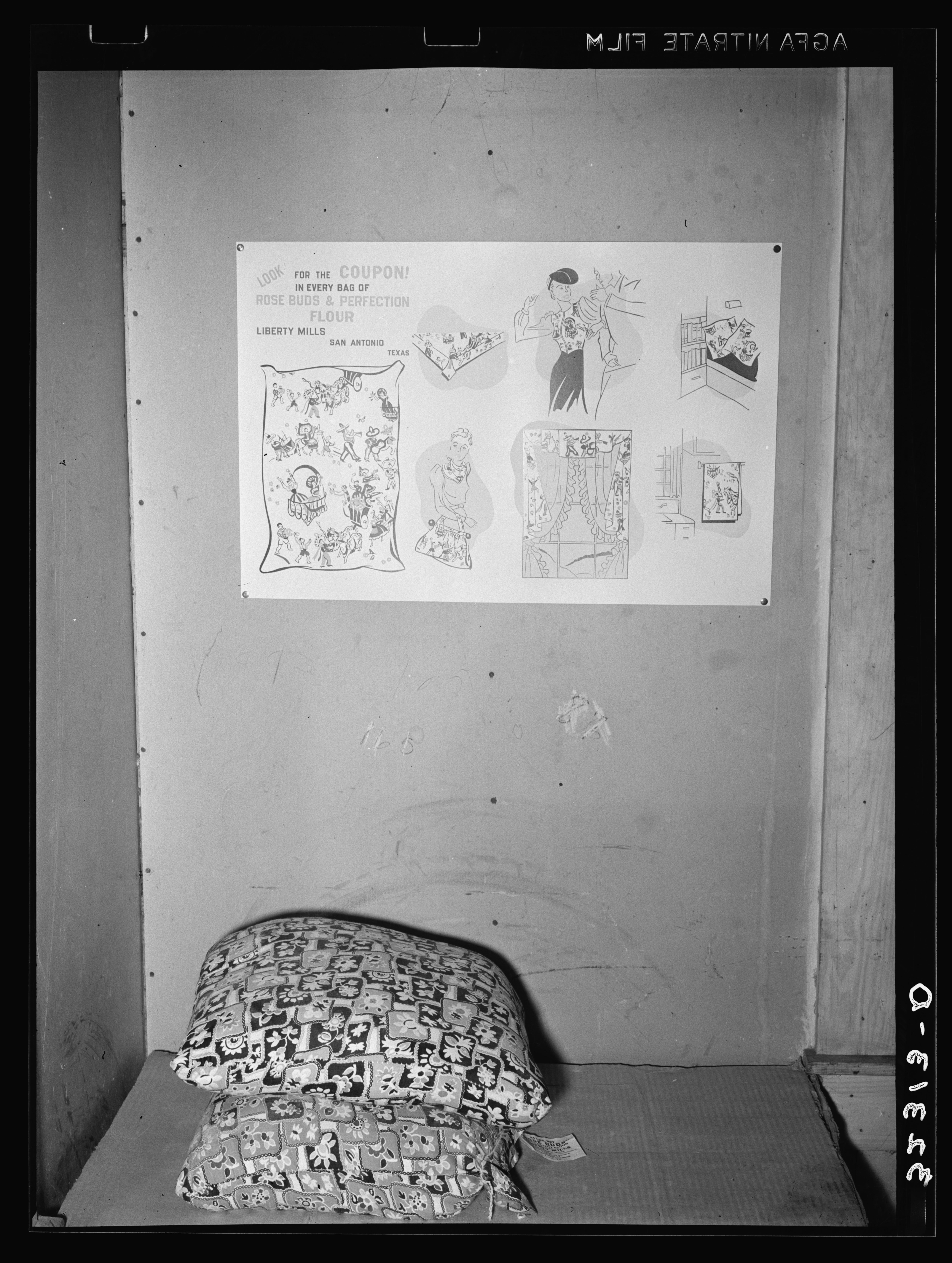 By the 1930s, businesses saw fabric sacks as crucially important for the promotion of their products. Kendra Brandes writes that trade organizations sponsored feed-sack fashion shows, and manufacturers hired designers to make sure the prints they chose would be appealing to women. The Textile Bag Manufacturers Association published a booklet, Sewing with Cotton Bags, in 1933, advising consumers how to get company logos out of sacks. (At that time, you had to soak the logo's ink in lard or kerosene overnight. By the late 1930s, companies began to use soluble inks that made the process much easier.)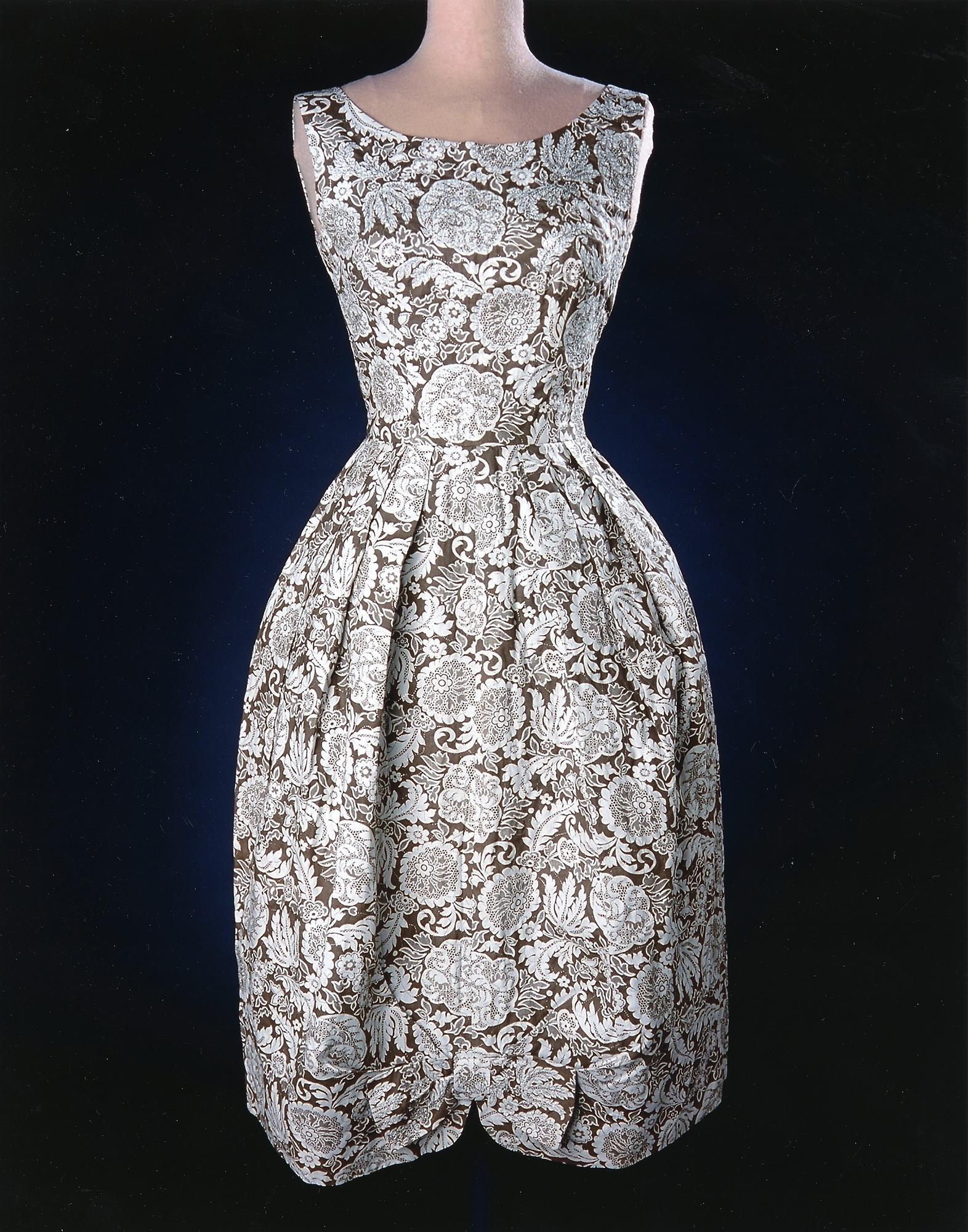 In writing her history of feed sack fashion, Brandes talked to older people who remembered feed store managers saving particular sacks for farm wives who were looking to match patterns. But at least one feed salesman, quoted in 1948, found the shift in purchasing power from the farmer to his wife to be discomfiting. "Years ago they used to ask for all sorts of feeds," this salesman grumbled. "Now they come over and ask me if I have an egg mash in a flowered percale. It ain't natural."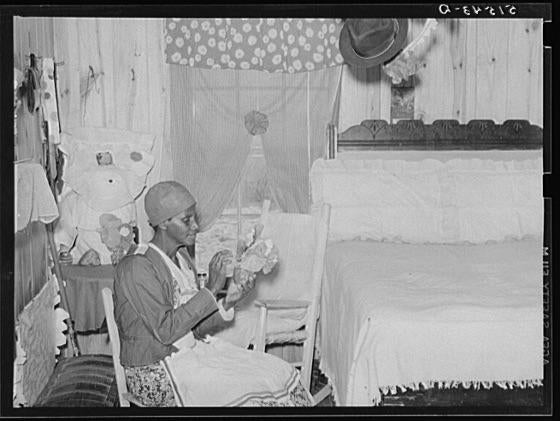 Although we now look back at the feed-sack era as a charming time of frugality and thrift (and we have the Etsy listings of vintage fabric to prove it), during the Depression, there was some shame involved with dressing your family in feed sacks. Widely repeated jokes about feed-sack underwear (a Pillsbury Flour Company manager, quoted in Time magazine in 1946: "They used to say that when the wind blew across the South you could see our trade name on all the girls' underpants") tapped into a degree of discomfort with the admission that you were dressed in recycled fabric.
Brandes reported: "For many women in rural America, use of these sacks for clothing was a mark of poverty. Soaking off logos, dying fabrics, and using embellishments of ribbon, rickrack, embroidery, and decorative buttons helped make the feed sack dress or shirt less distinguishable from 'store bought' garments."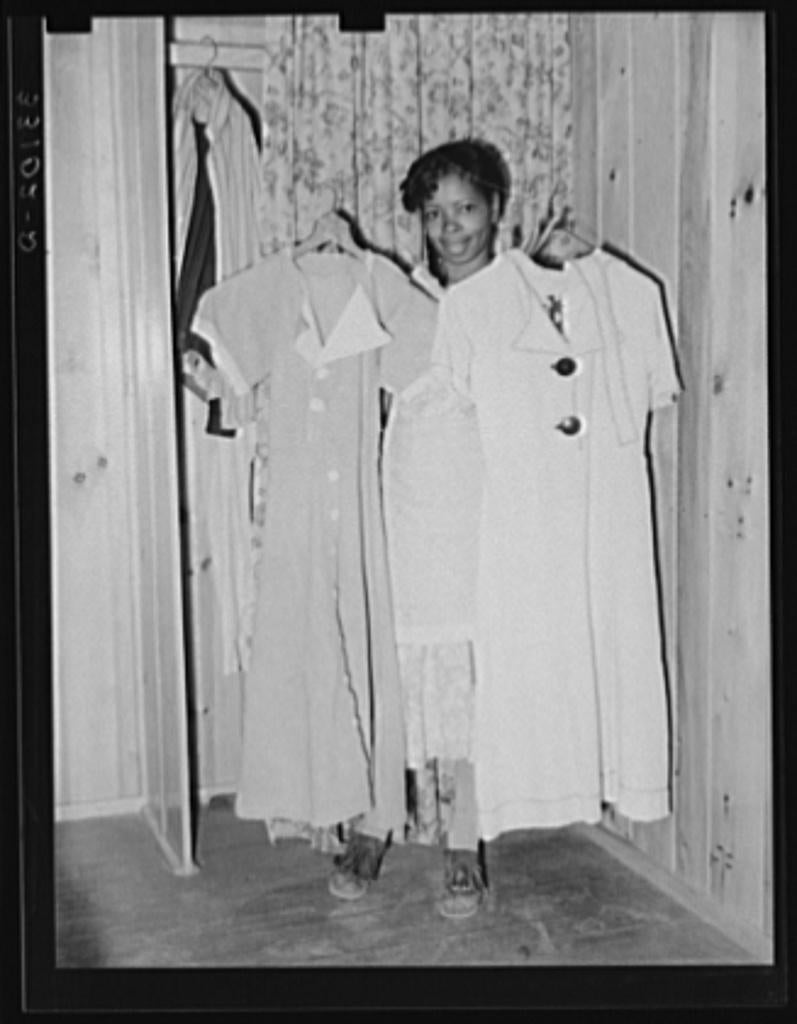 To see some of these patterns in bright color, check out this post. (I didn't reuse these images because I couldn't identify provenance for most of them, but they sure are great.)