The Library of Congress has a great new online exhibit of courtroom art drawn during trials held between 1964 and today. The drawings, from the Library's Courtroom Illustration Collection, are full of emotion, with artists capturing the reactions of defendants, judges, lawyers, jurors, and onlookers.
In the image above, by Pat Lopez, a sheriff and prosecutor display the chain used in the murder of Matthew Shepard, while one of the defendants, Russell Arthur Henderson, watches. Lopez's use of lavender shading and negative space gives the image an eerie sense of twilight importance.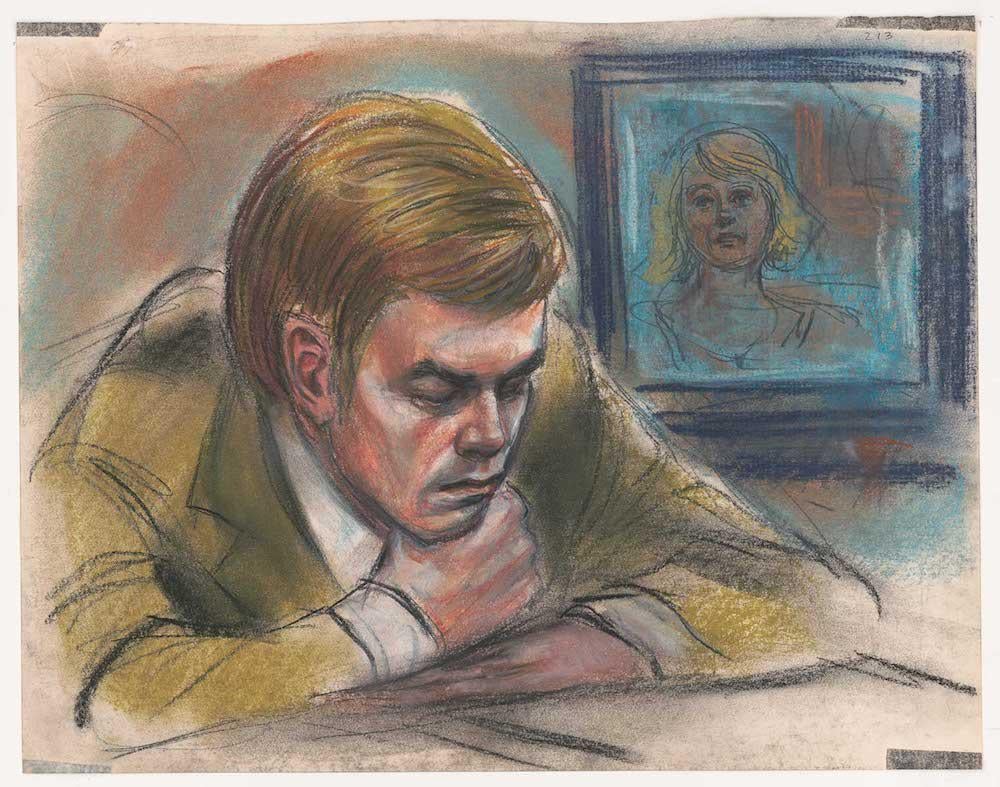 Ronald Reagan's would-be assassin John Hinckley Jr. refused to cooperate with his own defense team unless his object of obsession, Jodie Foster, testified at his trial. Freda Reiter drew Hinckley slumping down in his chair as Foster's videotaped testimony played in the courtroom.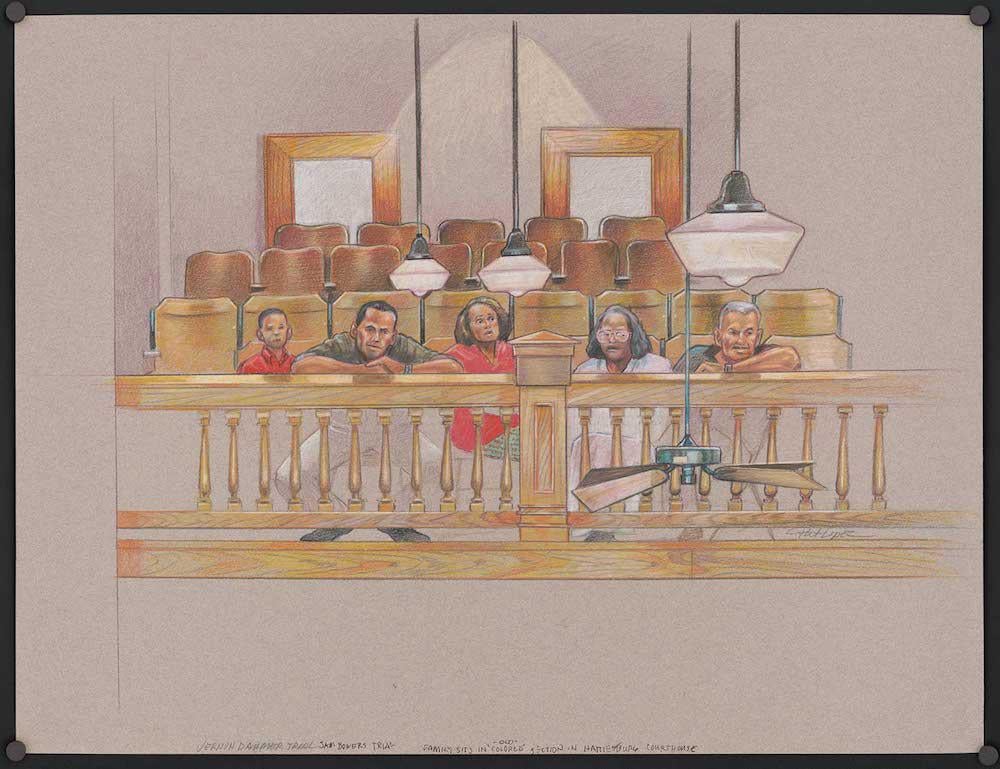 Pat Lopez drew the family of Vernon Dahmer, victim of a Klan firebombing in Mississippi in 1966, watching from "the old 'colored' section" of the courtroom in Hattiesburg as Klan Wizard Sam Bowers finally received a sentence of life in prison, 32 years after the crime.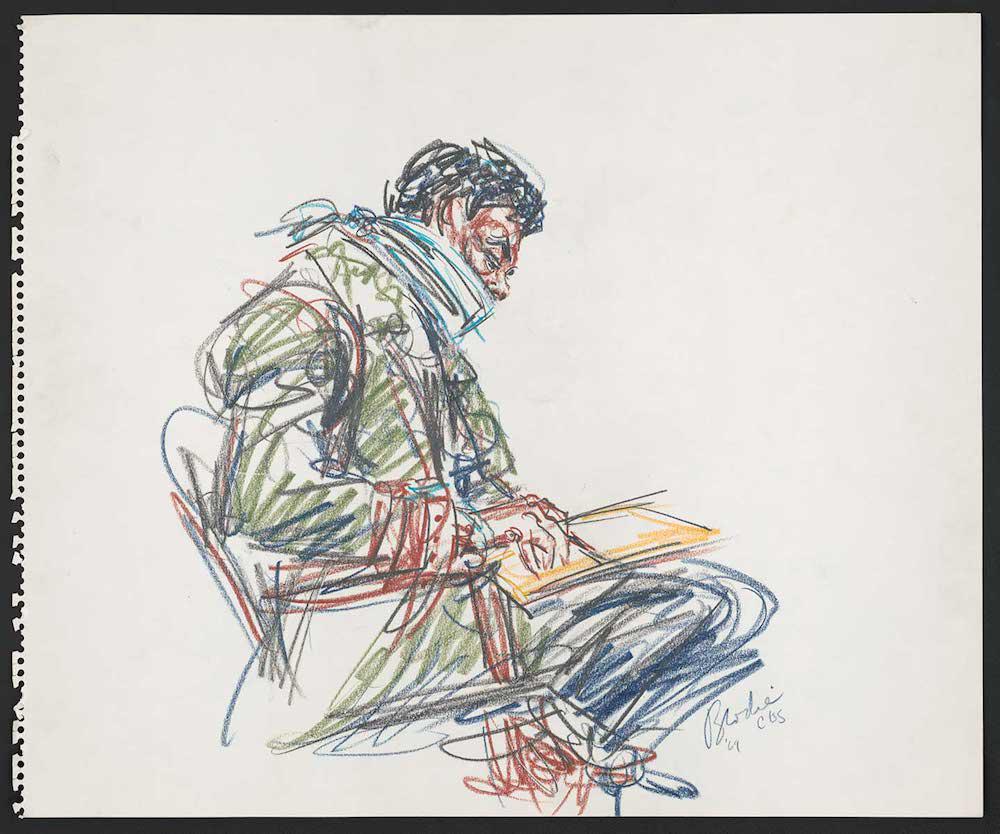 During the 1969 trial of the "Chicago Eight," Judge Julius Hoffman had Black Panther Bobby Seale bound and gagged. Howard Brodie drew Seale in the courtroom, trying to take notes on a legal pad.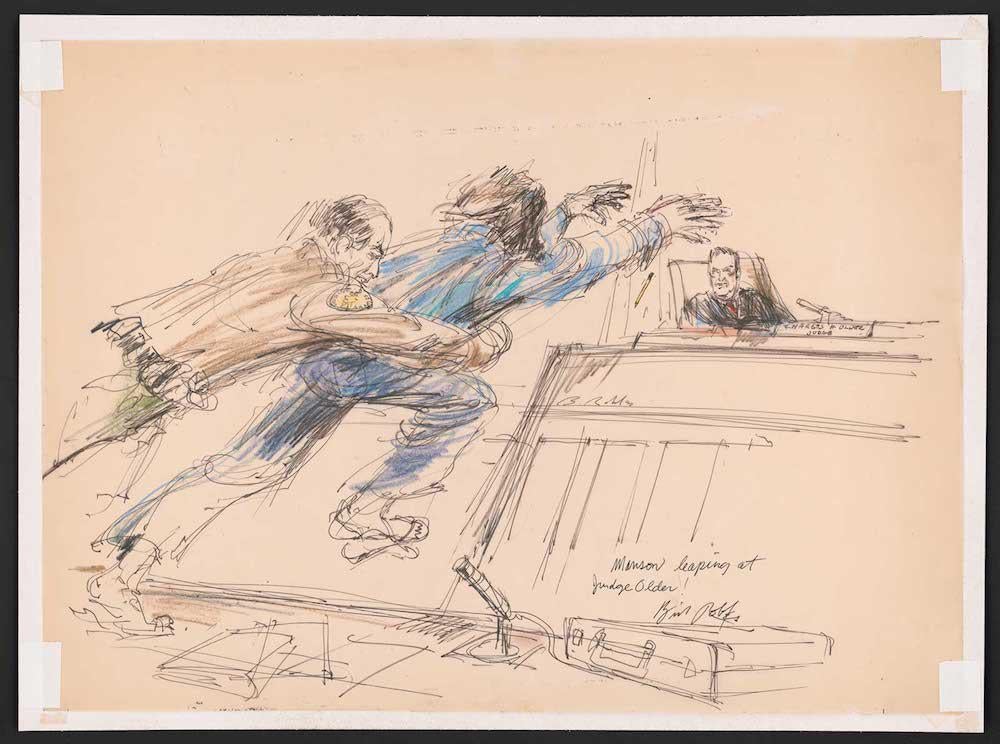 Partway through his nine-month-long trial, Charles Manson tried to attack Justice Charles H. Older with a pencil. Bill Robles caught the moment. "By all accounts," the exhibit remarks, "Older did not even flinch. Walter Cronkite led off CBS Evening News that night with Robles' drawing."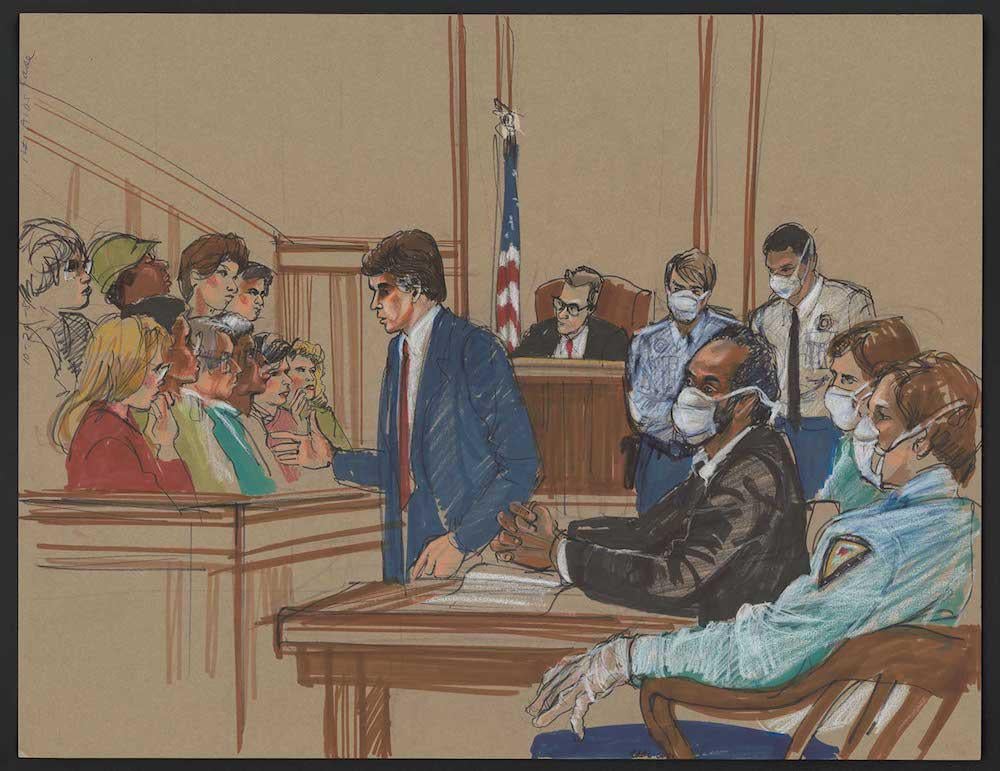 In a New York courtroom during the 1984 murder trial of Edward Coaxum, who had AIDS, the defendant and the fearful bailiffs wore surgical masks. Coaxum, the Library of Congress exhibit notes, "died before his case could be heard on appeal."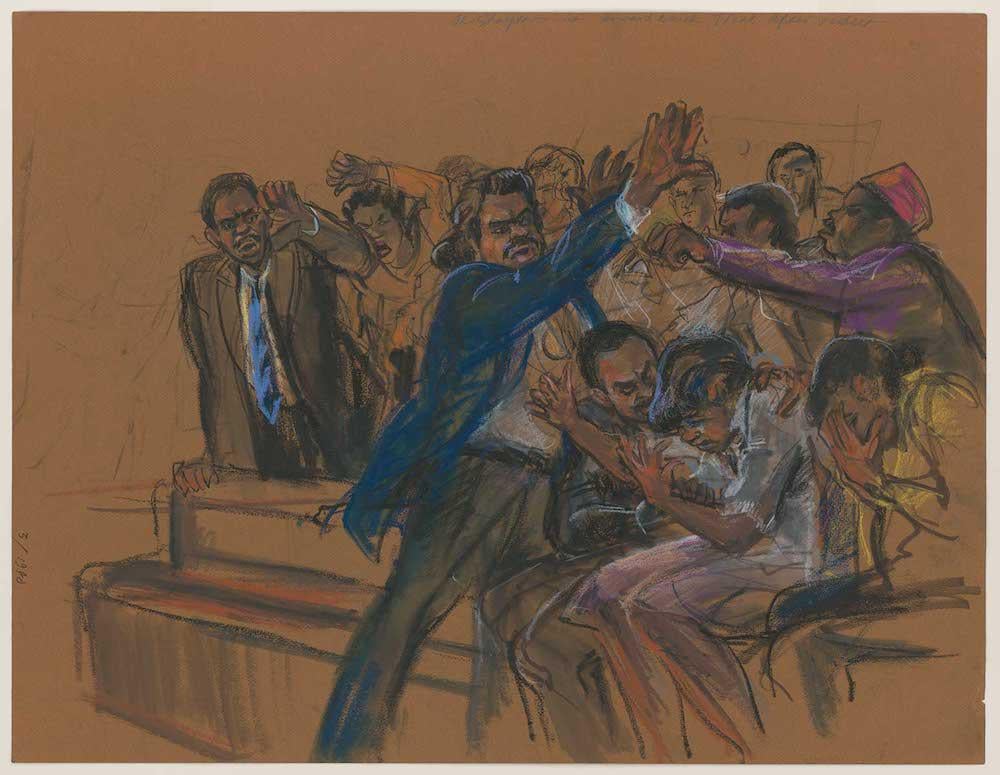 Marilyn Church drew Diane Hawkins, mother of Yusuf Hawkins, being comforted by relatives as Al Sharpton (in the blue coat) reacted to the news that defendant Keith Mondello had been cleared of murder charges in 16-year-old Yusuf's shooting death.