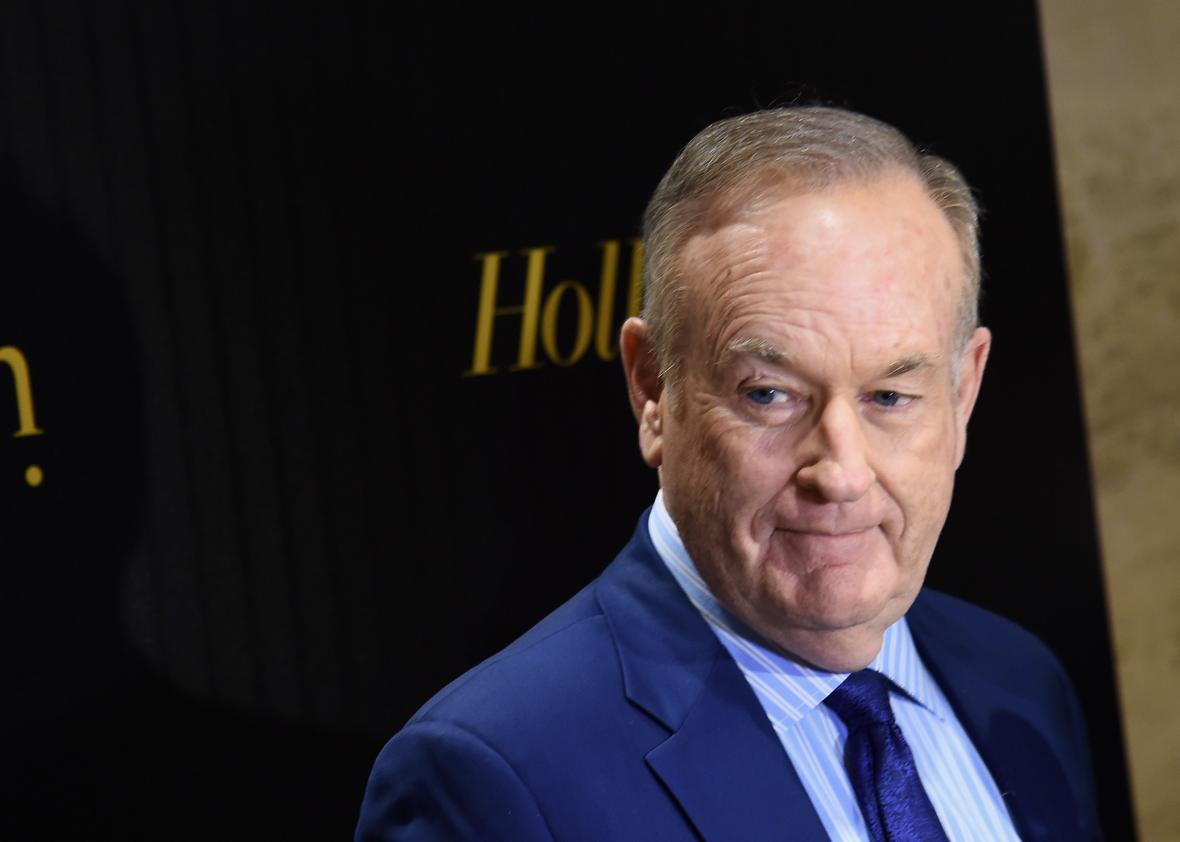 Update, April 4, 2017: Since the publication of this article, several other advertisers have halted ad partnerships with the O'Reilly Factor, including GlaxoSmithKline; Mitsubishi; UNTUCKit, a shirt company; Allstate; T. Rowe Price; and Sanofi, which owns pharmaceutical and consumer health brands such as Ambien, IcyHot, Gold Bond, and Rolaids.
Much has happened in the three days since the New York Times published revelations that Bill O'Reilly and Fox News had paid $13 million in settlements to five women who accused the network star of harassment. On Monday, another Fox contributor filed a lawsuit alleging that she'd been victimized by former Fox News CEO Roger Ailes, who she says was enabled and supported by current Co-President Bill Shine. Then, one of O'Reilly's accusers, who never received and is not seeking a settlement, joined her lawyer in a call for a New York City or state investigation into patterns of sexual harassment, retaliation, and cover-up at Fox News.
By Tuesday morning, several O'Reilly Factor advertisers had announced that they were pulling their spots from the show. Mercedes Benz was the first: A spokeswoman told CNN Money that, "given the importance of women in every aspect of our business, we don't feel this is a good environment in which to advertise our products right now." BMW and Hyundai soon followed suit. A spokesman for the latter said the company had no current ads running but was pulling upcoming ads "due to the recent and disturbing allegations." "As a company we seek to partner with companies and programming that share our values of inclusion and diversity," the statement read. Constant Contact and Ainsworth Pet Nutrition also announced that they would stop advertising on O'Reilly's show.
It's funny to imagine leaders of a company like Hyundai thinking, until this very moment, that The O'Reilly Factor was a show that championed "inclusion and diversity." O'Reilly has always taken the sides of racists and misogynists in the news and promoted schools of thought that undermine the value of women, LGBTQ people, and people of color. After the 2016 election, he criticized the left for wanting to shift power away from "the white establishment," mocking progressives' stances against white privilege and for, yes, "diversity." Companies aren't moving their money away from O'Reilly's show because he's a mainstream representative of white male supremacy. They're pulling their ads because he's in the news for an alleged pattern of sexual harassment. The line for these companies doesn't lie in a man's value system or actions. It lies in the fluctuating tides of conventional wisdom and publicity.
This gives the public a certain amount of power. If more people start putting pressure on O'Reilly Factor advertisers, the mounting ad boycott against O'Reilly could mirror one started by Sleeping Giants, a Twitter-based activist campaign that's trying to get companies to take their ads off racist news sites like Breitbart. Taking strategies from the playbook of Gamergate, an anti-woman movement of gamers that got digital advertisers to stop buying space on Gawker, Sleeping Giants encourages its followers to screenshot ads on Breitbart and tweet them to the corresponding companies with a "polite note" asking them to stop funding a bigoted operation.
On Monday, Sleeping Giants tweeted a poll to its followers, asking if they wanted the organization to start promoting an anti-O'Reilly campaign, too. At press time, with more than 1,680 votes, 90 percent of participants voted yes. The campaign has already tweeted support for a few of the companies who've pulled their ads from the show.
But there's a limit to the lasting efficacy of any boycott, because organizations will understandably look for any loophole that might let them give up a principled but perhaps inconvenient stance. See: the NCAA, which pulled several sports championships out of North Carolina in protest of the state's highly unpopular law restricting transgender people's access to public bathrooms at places including the universities where the NCAA games would take place. It only took a piece of bogus, face-saving legislation that repeals then functionally reinstates the anti-trans law to persuade the NCAA to come back to the state. For O'Reilly, a simple apology or a few weeks to let the public furor die down might do the trick.