American Apparel, which declared bankruptcy in 2015 and sold its remaining assets to a Canadian firm last week, made a number of well-designed, well-made basics: leggings, T-shirts, hoodies, underwear. But that's not what the purveyor of domestically manufactured clothes will be remembered for. Rather, American Apparel will be remembered for its pervy founder, its pseudo-pornographic advertising, and its subset of delightfully impractical garments. For every classic, universally flattering T displayed in a given American Apparel outlet, there was a shiny body suit, plunging V-neck dress, or cutout crop top that seemed contrived to make even the most attractive body look ridiculous.
Now, as American Apparel is offering a coupon code for a 40-percent discount on every item on its website in its company-wide fire sale, some of these ill-thought-out designs can be purchased for a song. I trawled through the site's sale section to find a few perplexing items that are marked way down even before you apply the 40-percent discount. If you're looking for a keepsake to remember American Apparel's signature aesthetic by, consider one of these. (All current prices listed below reflect the 40-percent discount, and prices and availability are obviously subject to change.)
Striped 2x1 Rib Keyhole Long Sleeve Bodysuit
Originally $38; now $11.40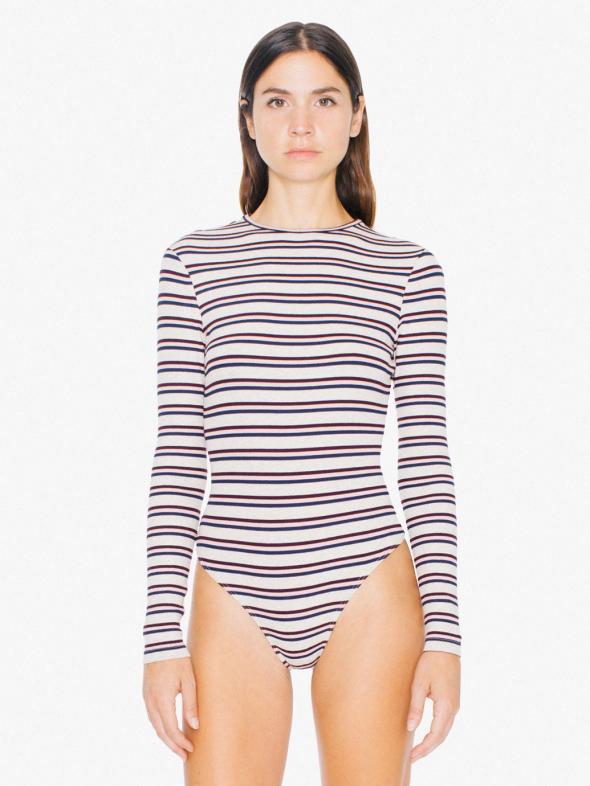 They say horizontal stripes make you look wider, which is why it makes perfect sense to put them on what is essentially a skintight swimsuit with sleeves.
Printed Cotton Spandex Suspender Catsuit
Originally $39; now $12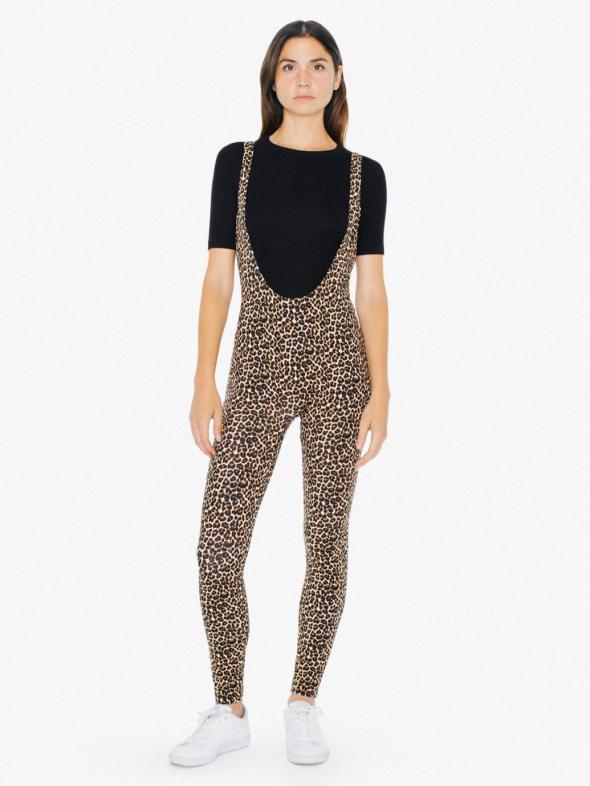 Are you a mime looking to show off your feline side? Have I got a garment for you!
Harper Wide Leg Jumpsuit
Originally $75; now $34.20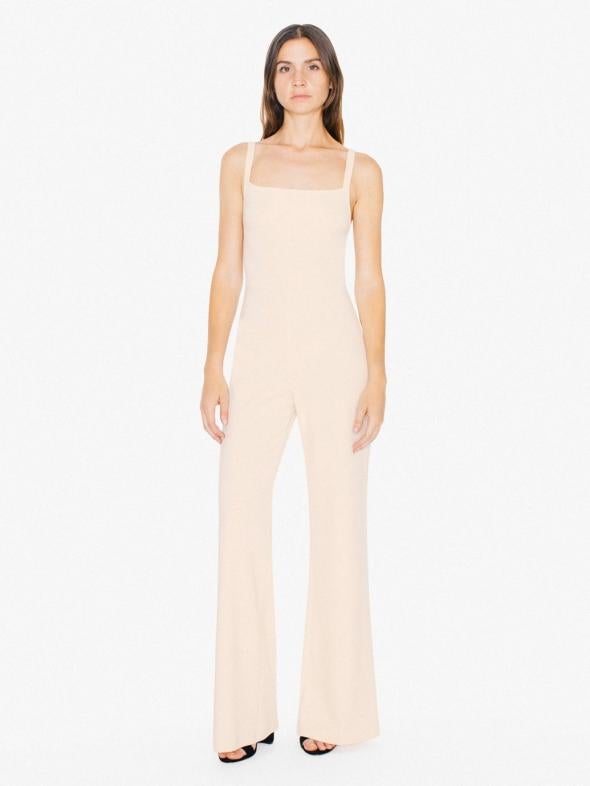 God help the woman who gets her period while wearing this one-piece.
Sloan Cutout Top
Originally $39; now $18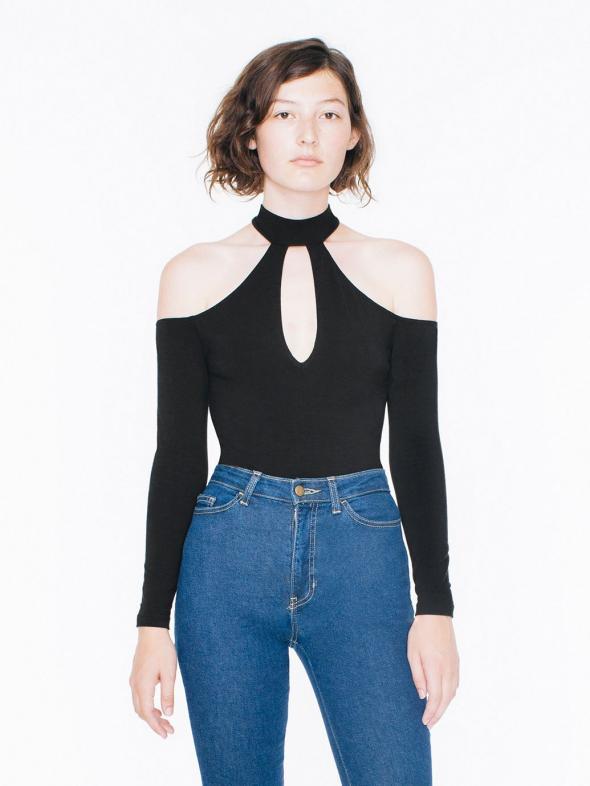 For all those annoying times when your shoulders and sternum are too hot but your neck is too cold.
Velvet Crop Tee
Originally $36; now $10.80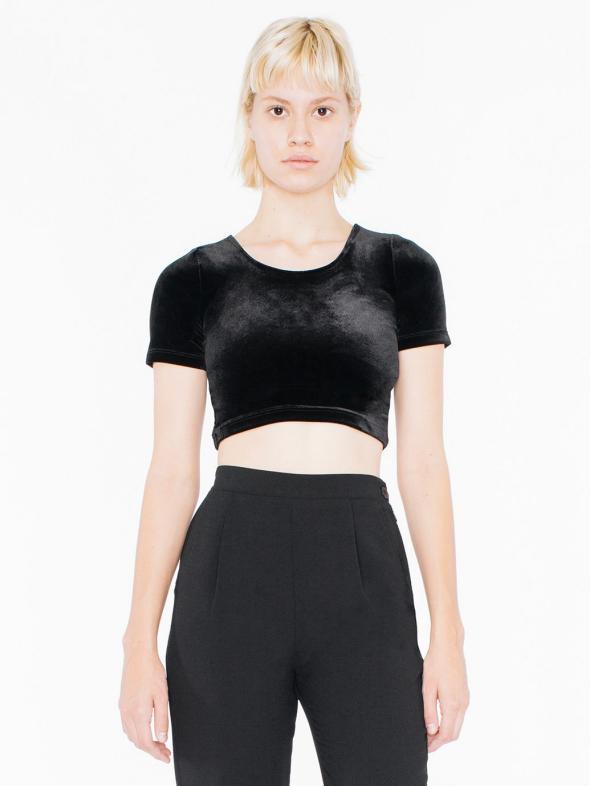 Presumably intended for women who want to enjoy the holiday festiveness of velvet but live near the equator.
Shiny Sleeveless Crop Top
Originally $35; now $3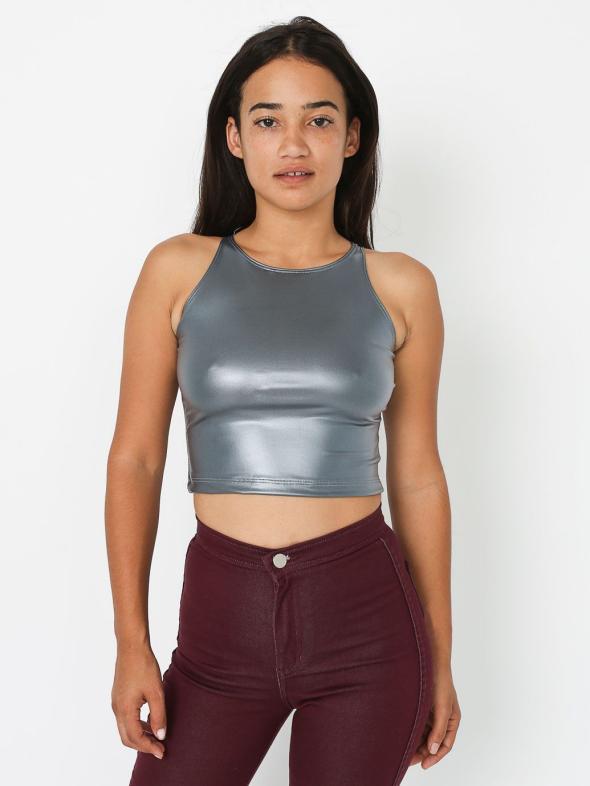 You read that right: This form-fitting metallic confection can now be had for less than one-eleventh of its original price—possibly because it is flattering to only one-eleventh of American Apparel's target audience.