On a day when those of us in the liberal bubble are facing social media feeds overflowing with sadness and despair, there is one exception to the unremitting gloom: Whether traveling by plane, train, bus, or automobile, women heading to the nation's capital to attend the Women's March on Washington are encountering random moments of transportation camaraderie along the way.
This morning, while driving to the city, Slate's Nora Caplan-Bricker came across a group of women, one of whom was handing out pink pussyhats at a New Jersey rest stop. One of the carload was still knitting en route. (Don't worry, she was a passenger.)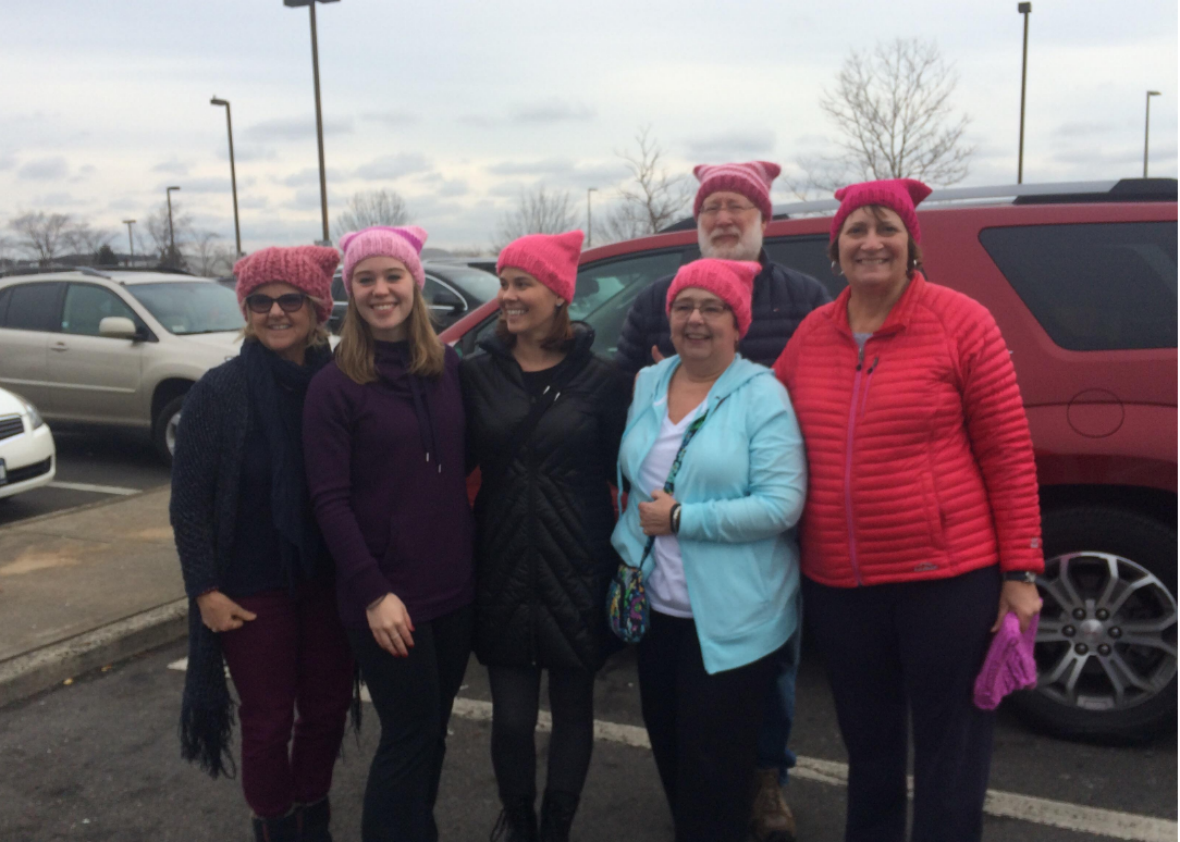 A DoubleX staff writer's buddy told her: "My bus down to DC is 90% women wearing beanies and reading comics about patriarchy and like one dude who works for the NYtimes." Meanwhile, a Facebook friend announced:
Just left Penn Station on Amtrak, headed to D.C. for tomorrow's march. Over the intercom, the conductor acknowledged the march, told us to be safe, and said, "Power to the people of these United States." And my car erupted with applause.
And judging from the many photos of packed planes full of soon-to-be marching women, the inauguration protest is providing a big boost to the airlines.
Andrea Addario reported that on her packed plane from Toronto Friday morning, 90 percent of the passengers were headed to the protest.
Landings were particularly emotional. A Facebook friend reported that when her plane hit the ground, "a booming voice from the back of the plane yelled, "March on, Women!" and the plane erupted into cheers and applause"
The trip also provided many reminders that nasty women are everywhere, including on the staffs of the nation's airline companies. Southwest Airlines is said to have turned D.C.-bound planes' lighting pink in honor of the march, and Spirit Airlines should be particularly proud of this sassy flight attendant.
---