If you asked a relatively knowledgeable movie-goer what notable lesbian-themed films have come out in the last three years, she'd probably tell you Blue Is The Warmest Color (2013), Carol (2015) and this year's The Handmaiden. These are certainly noteworthy films, but they only account for a small portion of new monthly offerings in queer women's entertainment. Yet queer women, not to mention mainstream viewers, are not accessing these movies at the rates they could be, nor are they flocking to the LGBTQ film festivals that help make them possible. Where does that lack of engagement leave lesbian cinema? And just how are queer film festivals and filmmakers working within the current paradigm? I spoke to a handful of players in the field, and what they're seeing is very telling of the genre's future.
"We do have lesbian cinema that is drawing audiences," says Des Buford, director of exhibition and programming at the Frameline Film Festival in San Francisco. "In terms of consumption, the desire's still there. It's always going to be there."
But what may be true for Frameline isn't always the case across the country, including in other large markets.
Marina Rice Bader is a well-known lesbian filmmaker whose latest film, Ava's Impossible Things, premiered at Outfest in Los Angeles over the summer. "It's very, very difficult to fill the seats," she admits. "I experienced difficulties." Bader says a Saturday afternoon screening of her film, a fantasy drama about a mother-daughter pair with Huntington's disease, was only about 65 percent full, and this was after she hired a publicist and got some considerable media coverage. "I went to numerous films this year," she says of her experience watching lesbian films at Outfest. "There was not one screening that I went to where the theater was full. It was extremely disheartening."
Bader's frustrations, however, don't end with ticket sales. Having taken to crowdfunding to finance her films, she's had to scale back her budget and ultimately her creative ambitions due to a lack of support. "When I spend a year, year-and-a-half, creating something specifically for lesbians, and they can't send me 10 bucks to make my movie, it hurts my feelings. Just plain and simply hurts my feelings."
She warns there could be repercussions to that apathy.
"If you want to keep having product made for you, you have to do the basics to make sure that filmmakers who want to provide you this content can continue to do it," Bader argues. "If the women aren't going to support, we're going to have to start creating other content." In the recent past, that looked like going more mainstream with her content. She's put those plans on hold for now, saying the action movie she had planned seems too violent in the President Trump era. She adds that in a perfect world, she would focus solely on telling lesbian stories, wanting to be remembered as someone who "left a real mark on lesbian cinema."
Could the narrow definition of "lesbian cinema" be part of the problem though?
Buford seems to think so. "What I'm seeing in the films that we're looking at and that we're programming is more expansive language around sexuality and gender identity," she says. "We're seeing more intersectional filmmaking."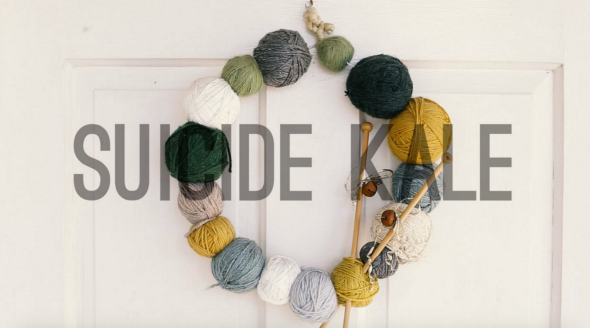 One such film is Brittani Nichols' Suicide Kale, which sold well in several large markets since beginning its festival run. The intersections of race, sexual orientation, and gender dominate Suicide Kale, a dark comedy about a friendly lunch turned suicide watch. The film has been promoted as a film about "two queer couples," and that wording is very purposeful—as was the choice to cast mostly queer women of color.
"I hope that means something to people," says Nichols. "I think it should mean something."
Surprisingly, she was able to make the film for just under $4,000 of her own money, thanks to the volunteered time of a lot of the cast and crew. Suicide Kale has never had a dedicated publicist; at no point before, during, or after its making was crowdfunding involved; and only now is Nichols in talks for a distribution deal. Yet it was a hit on the queer film festival circuit.
Why? Nichols attributes the film's unlikely success to a few reasons.
Paramount for her is simply the fact that the movie offers something different from what's been available under the "lesbian" banner in the past. "A lot of them are sort of similar coming out, coming of age tales," she explains. "So just having something that wasn't that was intriguing enough to people."
Then there was the choice to offer something unique in terms of style and format. Anyone who watches Suicide Kale will immediately notice its reliance on improvisation and natural lighting, which for many serves as a throwback to a time queer cinema was applauded for being experimental. "People are curious about different ways of storytelling," she says. "[Queer cinema's] now moving away from being as experimental as it used to be because there is sort of this pressure in indie filmmaking to make money and make something that doesn't appear to be indie. For something to just really embrace how independently made it was might've been interesting to people."
Finally, there's the online presence factor: at least three of the film's stars, including Nichols herself, are out actors with an online following among queer women. "There are definitely people who came out to the movie because they knew someone that was in the film," she admits.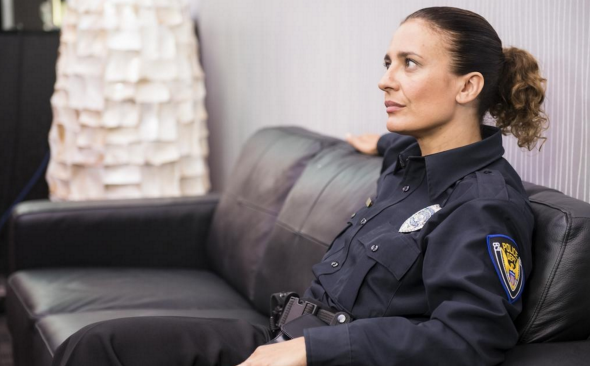 Another film that did well on the queer festival circuit this year was the Spanish title Girl Gets Girl, a spinoff of the popular web series Girl Seeks Girl, a comedy about a group of lesbian and queer friends living in Madrid. It's interesting to note that while this film went into the circuit with a distributor, crowdfunding is what made it possible. It's also a queer women's ensemble film, a comedy, and a movie that highlights Spanish-speaking communities.
These aren't one-offs. Desiree Akhavan's 2014 film Appropriate Behavior was fresh, had identity intersections at every corner, and was bolstered by the creator's online presence. And while 2016's Women Who Kill, a dark comedy about exes who co-host a podcast about female serial murderers, was less intersectional, there are plenty of the same elements present to suggest we're seeing a positive trend.
"It's definitely an added bonus if artists are able to build a following while they're even making the film or before they're making the film," says Buford of the added attention being purposefully intersectional brings to one's work. "It's savvy, it's smart, we're seeing it more and more."
More engaging and diverse content might help increase interest in lesbian cinema, but it's just as important to find ways to make that content accessible to the audiences it seeks to serve. Queer film festivals everywhere are trying to figure that out.
For Frameline, that's meant moving their queer women's screenings to venues in the East Bay area, because that's where that particular community has migrated. It's also meant not holding a screening in a theater too big for the expected draw, helping to avoid those rooms of only 65 percent capacity.
For her part, Bader has nothing but praise for Outfest, which has premiered four of the five narrative feature films she's been involved with. She believes the issue is not the festival itself, but getting women to it. As a new member of Outfest's board of directors, that's the conversation she wants to continue having. "That's one of my goals for my time with them, is to brainstorm with other women and other lesbian film allies and try to figure out how we can bring more women out."
It won't necessarily be easy: Netflix and Amazon Prime have especially been giving queer women more options as of late, yet ironically, subscription services have had their own negative impact on queer women's cinema.
"I think lesbians get their content in their homes," says Bader. "The problem is everyone wants their content for free or included in a subscription base," she says. "They don't want to go and pay $3.99 or $4.99 necessarily for something on iTunes."
It's not a given, however, that the best films will make it to a subscription service, or to any kind of distribution platform at all.
"It's concerning that the films that do well at LGBT film festivals often don't get distribution," says Nichols, pointing the finger at festivals that choose to more heavily highlight, for instance, Sundance and Tribeca films that already have distribution deals. "It is sort of on the film festivals a little bit at this point to show the community what they're going to prioritize."
Festival strategy, as we've already discussed, is a must for the safeguarded future of queer women's cinema. That strategy could and, quite frankly, should include the continued elevation of intersectional content, whose popularity has become evident in just a few years, aided by filmmakers who mapped out a presence online first. The continued willingness of these filmmakers and others to experiment with format and style will also go a long way toward offering that "something new" all movie-goers are looking for. Ultimately, however, there are festivals and films that together check off all these boxes and still don't get the turnout they deserve. In that sense, it's on queer women to come out if they can.
Whatever the growing pains, it seems the general consensus is women, in sometimes more or less impressive numbers, will continue to seek out these films.
"Our community and the way we're talking about ourselves continues to evolve," explains Buford. "I don't think we're going to stop seeing image making and stories that revolve around or center on queer women. I don't think that's going to stop unless people stop being queer all together."