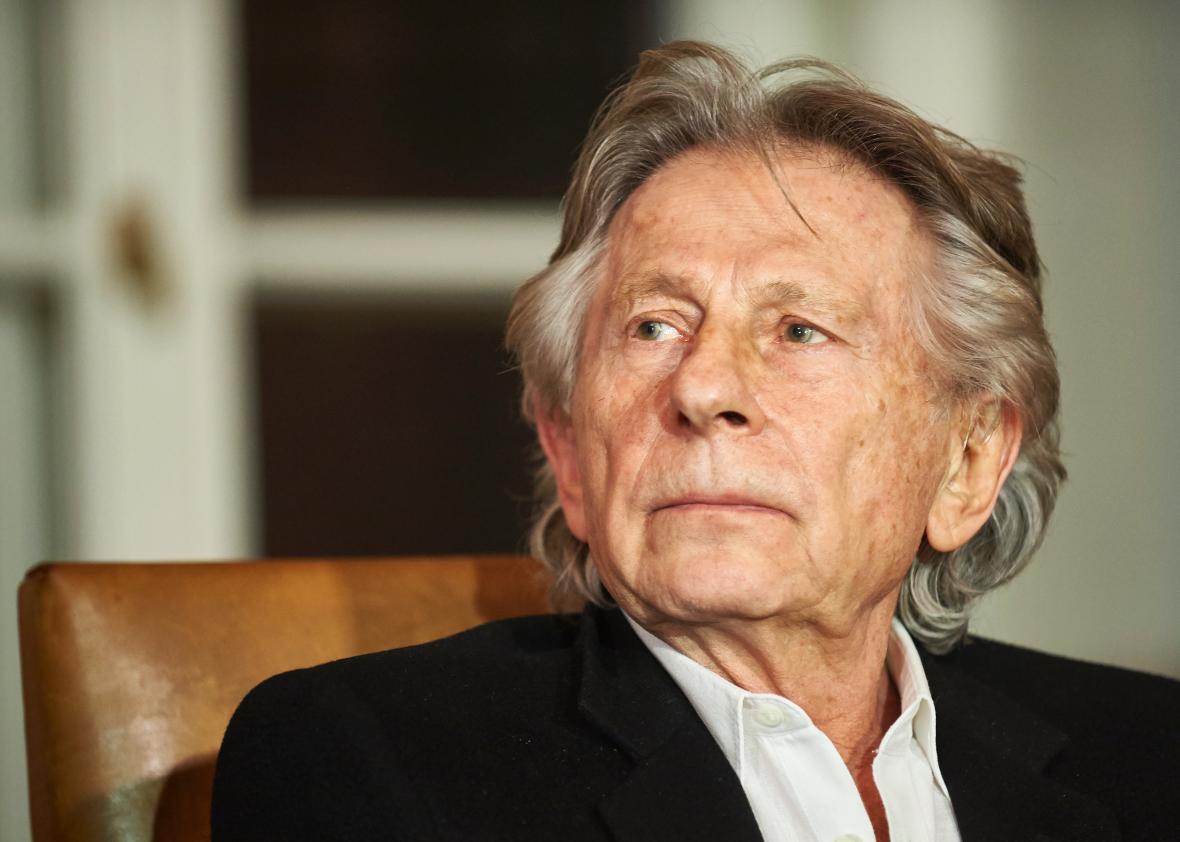 The legal saga that began when Roman Polanski raped a 13-year-old girl in 1977 reached another inflection point this week: Poland's supreme court upheld a lower court's decision not to extradite the 83-year-old director to the United States. U.S. authorities requested the extradition in January 2015, when Polanski was working on a film in Poland, but a judge found that turning Polanski over would constitute an "unlawful deprivation" of his liberty. (Polanski has dual Polish and French citizenship and lives primarily in France, which has a policy of not extraditing its own citizens.) Poland's justice minister, Zbigniew Ziobro, appealed that verdict in May of this year, claiming that Polanski had received preferential treatment due his fame. The supreme court's decision effectively closes another door to extradition for the Los Angeles County district attorney's office, which also sought unsuccessfully to extradite Polanski from Switzerland in 2009.
Polanski, then 43, pleaded guilty to "unlawful sexual intercourse" with 13-year-old model Samantha Geimer (née Gailey) in 1977. Polanski had met Geimer for an assignment for Vogue Hommes; after taking her to Jack Nicholson's house to photograph her, he gave her champagne and part of a Quaalude and had oral, vaginal, and anal sex with her. Geimer has always said the sex was nonconsensual, whereas Polanski tepidly claimed that his victim "wasn't unresponsive" during the encounter. Either way, the event was a crime due to the victim's age, and Polanski agreed to plead guilty to statutory rape in exchange for the prosecution's dropping five additional charges. Polanski served 42 days in prison after pleading guilty, but he fled the country before his sentencing hearing out of fears that the presiding judge wouldn't honor the terms of the plea bargain. (A 2008 documentary made a persuasive case that the judge, who died in 1993, violated judicial ethics standards in the Polanski case.)
Geimer later sued Polanski in civil court for sexual assault, false imprisonment, and intentional infliction of emotional distress, among other claims, and the two parties reached a settlement in 1993. Apparently satisfied by the resolution of the suit, Geimer has long argued that Polanski's arrest warrant should be dropped. In 2003, when Polanski was nominated for an Academy Award for The Pianist,Geimer wrote an op-ed for the Los Angeles Times arguing that Polanski should be allowed to return to the United States for the ceremony. "I have to imagine he would rather not be a fugitive and be able to travel freely," she wrote. "Personally, I would like to see that happen. He never should have been put in the position that led him to flee." In a later essay for Slate, Geimer wrote, "I did not want to prosecute Roman Polanski for raping me—it was very painful for me, and I deeply resented my mother and everyone involved, feeling that they were doing me more harm than Roman had."
Having served 42 days in prison, Polanski has already received more punishment than most rapists ever do. That's an indictment of the way our criminal justice system treats rape, not a sign that Polanski was treated unfairly. We'll never know what would have happened if Polanski had stayed to face his sentencing hearing, and, in light of this week's Polish ruling, we'll probably never know what would happen if Polanski were extradited to the United States to face justice. What we do know is that, as Geimer wrote in 2003, "what happened to me in 1977 continues to happen to girls every day." If all of the judicial energy spent by American, Swiss, and Polish authorities on Polanski's extradition requests had instead been spent on trying other rape cases, there would almost certainly be more rapists behind bars right now.