Westworld fans have been speculating for just about the whole first season of the show that Jeffrey Wright's character, Bernard, wasn't what he seemed. [Stop reading here if you don't want to hear any spoilers.] The past couple episodes have confirmed that and then some—not only is Bernard a host, but he's also something like a reincarnation of Arnold, one of the park's creators. Bernarnold! We know a lot more about him now than we did in the pilot episode, it's true, but some unanswered questions remain, chief among them being: Is Bernard, and the actor who plays him, a totally jacked hunk of man-meat?
Sunday's episode gave us a glimpse into Bernard's creation. As is customary for hosts in the Westworld offices, Bernard was naked when Anthony Hopkins' Dr. Ford first brought him into a sentient state. Bernard sat up, and viewers saw him from the shoulders up, his torso cutting a respectable if unremarkable figure. Then the camera cut to him putting his feet on the floor, continuing to a zoomed-out shot of the whole room; he's standing naked with Ford, and though the scene is shadowy, at this point it becomes hard not to admire his impressive build. The musculature of his back, the sinews of his sides, the dimple in his left glute: Jeffrey Wright, who knew! Of course, we had previously known that Wright was, at 50, one of our most talented and accomplished thespians, a decorated performer who is only an O and a G away from an EGOT, but did anyone expect him to have this cute a tush? A few fans on Twitter expressed similar sentiments.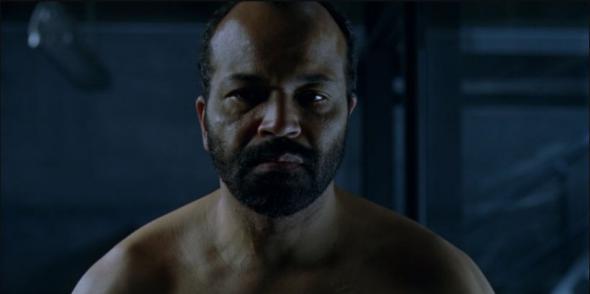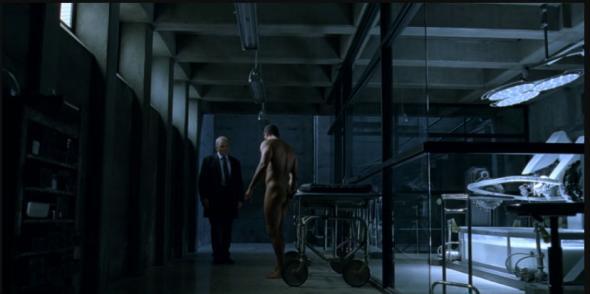 The sex appeal lurking within Wright's bespectacled engineer character had been hinted at in previous episodes. There was the affair with Theresa (the shirtless-in-bed portions of which didn't register as notable at the time) but also, tragically, the moment in Episode 7 when Ford forced Bernard to attack his former lover. Like Aladdin's poor Genie when he's under the control of evil Jafar, Bernard was conscripted into carrying out Ford's dastardly orders: We see him methodically remove his glasses, suit jacket, and tie to reveal … God help us, the world's first sexy pair of suspenders?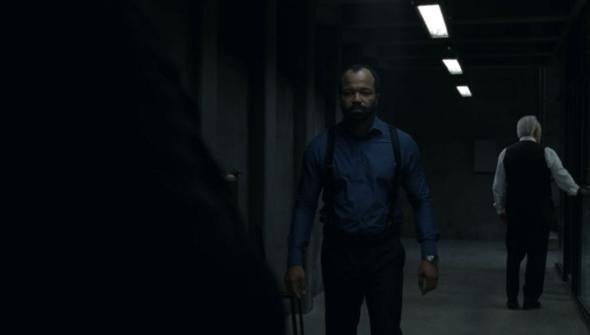 One could argue that Wright himself must be super toned from smacking down Trump supporters on Twitter all year. But that's if the muscular naked guy from Episode 9 was indeed Wright. Believe it or not, in the kooky game we call show business, it's common for body doubles to sub in for nude scenes, and we don't know if Wright used one here. So if you thought he looked a little too tall, too muscular, too-good-to-be-true standing there, you could be right. That would add yet another layer to this already-complicated character on the show: He is Bernard, but he is also Arnold, and he is also, maybe, when nude, some (hot) guy named Steve.