Washington's National Museum of African American History and Culture opens to the public on Saturday. The 400,000-square-foot museum is nestled in the heart of D.C.'s National Mall, occupying the last undeveloped plot of land on Constitution Avenue adjacent to the National Museum of History and the Washington Monument.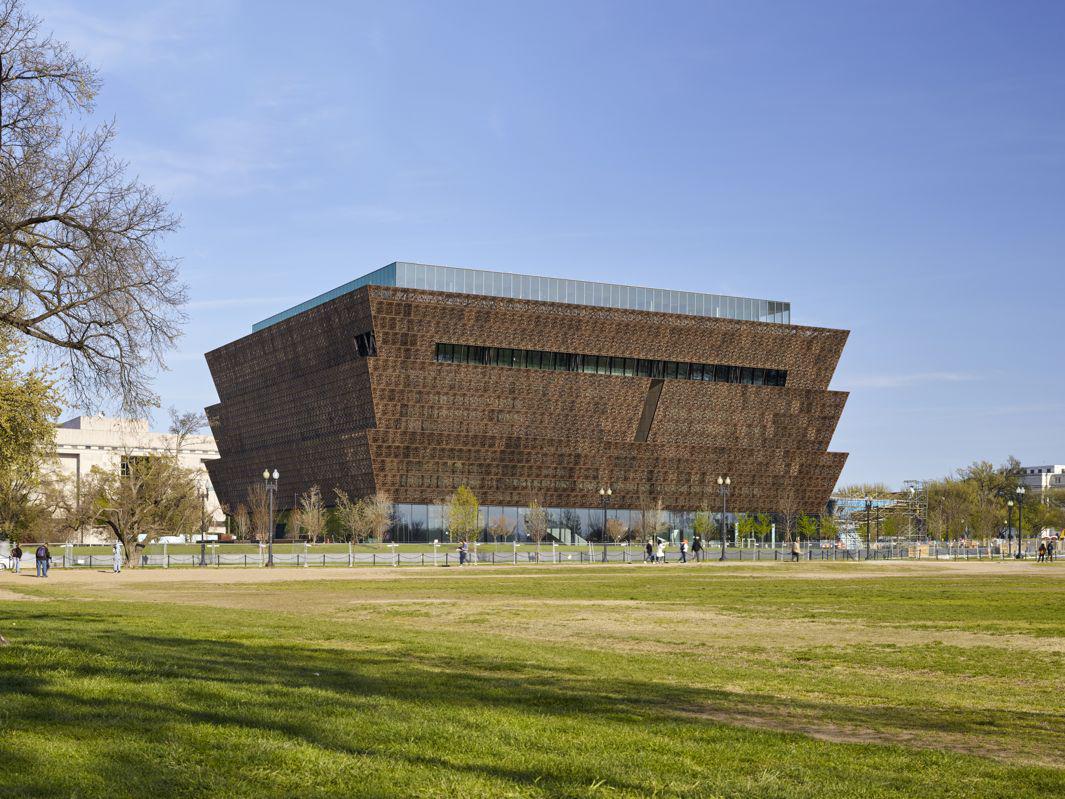 Tanzanian-born British architect David Adjaye of Adjaye Associates, the lead designer of the project, worked alongside architect of record the Freelon Group, New York City–based designers Davis Brody Bond, and construction firm SmithGroupJJR to build the museum, some 60 percent of which is underground. Upper stories rise to capture views of the Washington Monument and largely neoclassical architectural monuments nearby.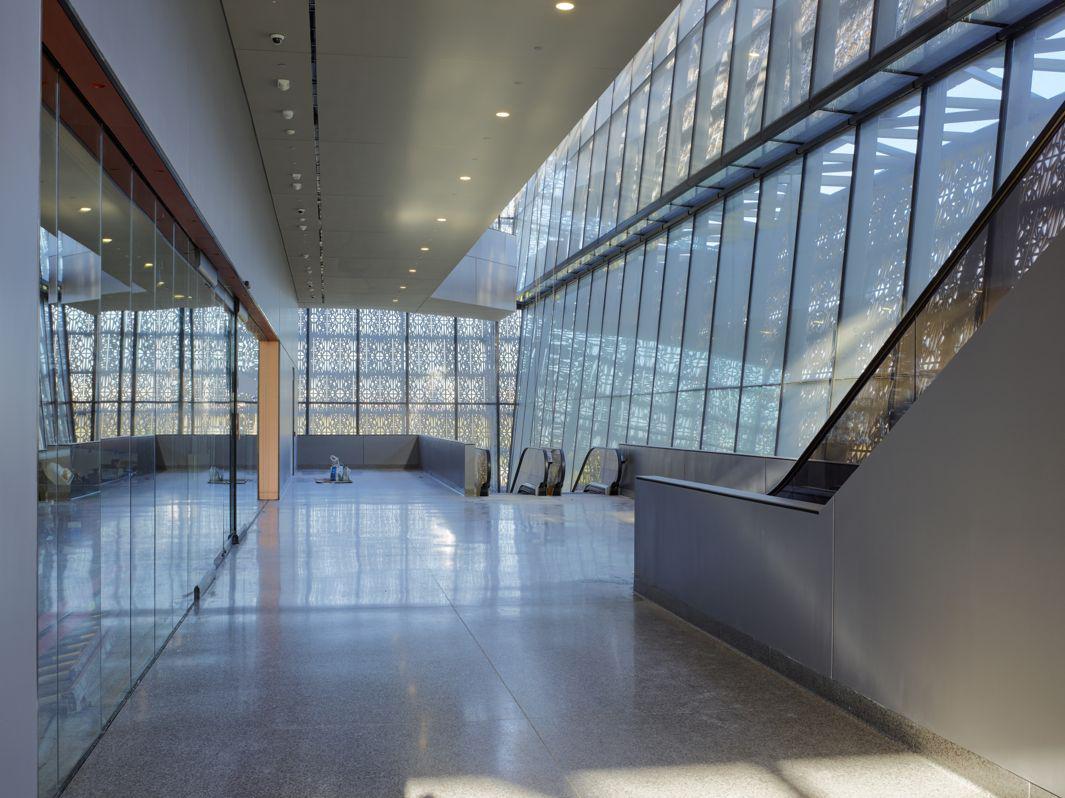 The architects have built a strikingly singular, monumental presence that claims its place on the landscape with grace and finesse. The museum's distinctive three-tiered inverted pyramid shape is inspired by the Yoruban Caryatid, a traditional wooden column featuring a crown (or "corona") at its summit.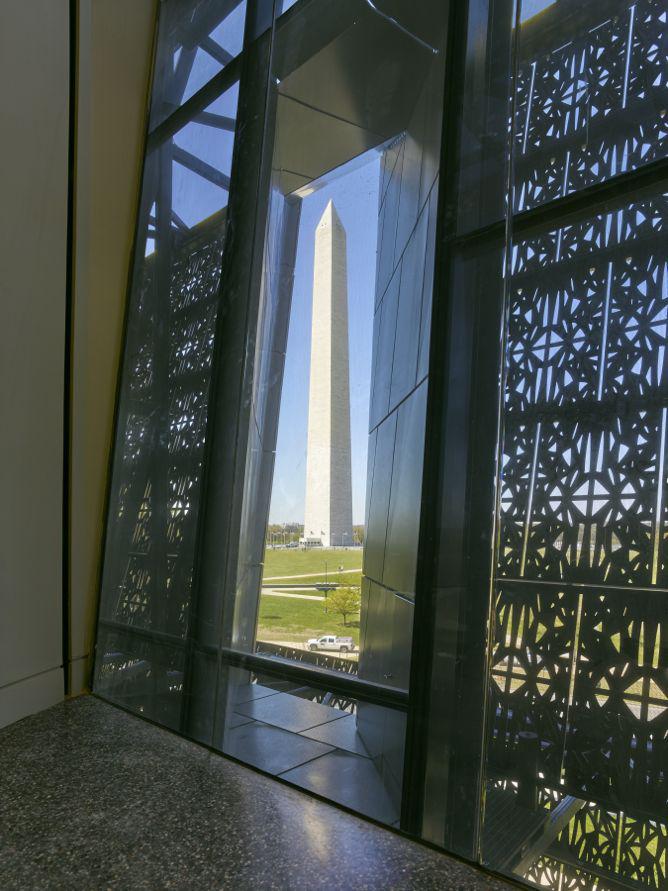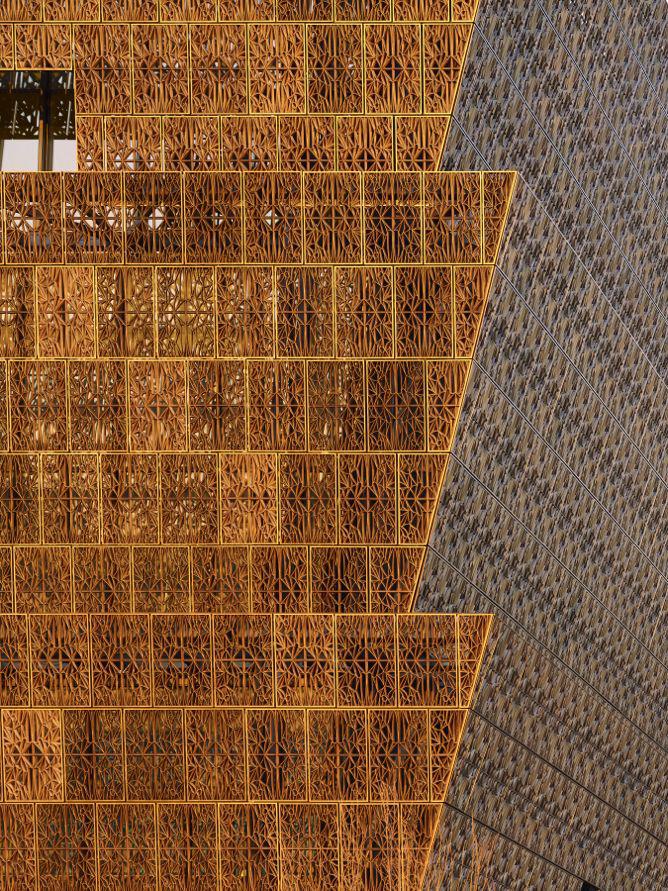 Some 3,600 bronze-colored lattice panels covering the building façade are a contemporary riff on the ornate historical ironwork found in Charleston, Savannah, and New Orleans, largely built by slaves. The latticework allows daylight to penetrate the building and creates an ambient glow when the museum is lit at night.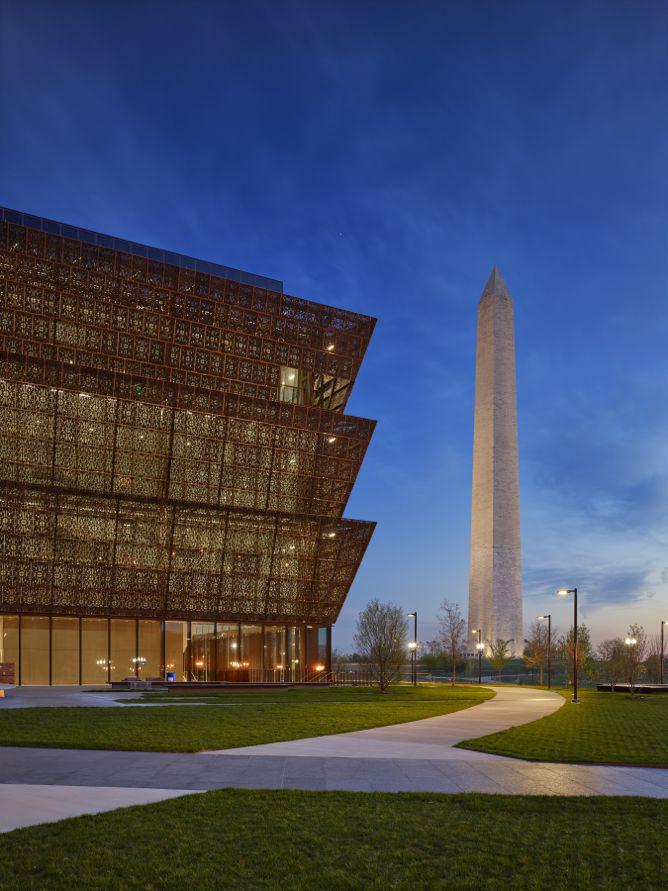 The warm, dark palette of the building is in stark contrast to the white stone and concrete monuments that surround it. "The building form and materials are intended to express strength, faith, hope and resilience," the museum said in a project description, adding that it is the most sustainable national museum ever built, on track to achieve a LEED Gold certification from the U.S. Green Building Council.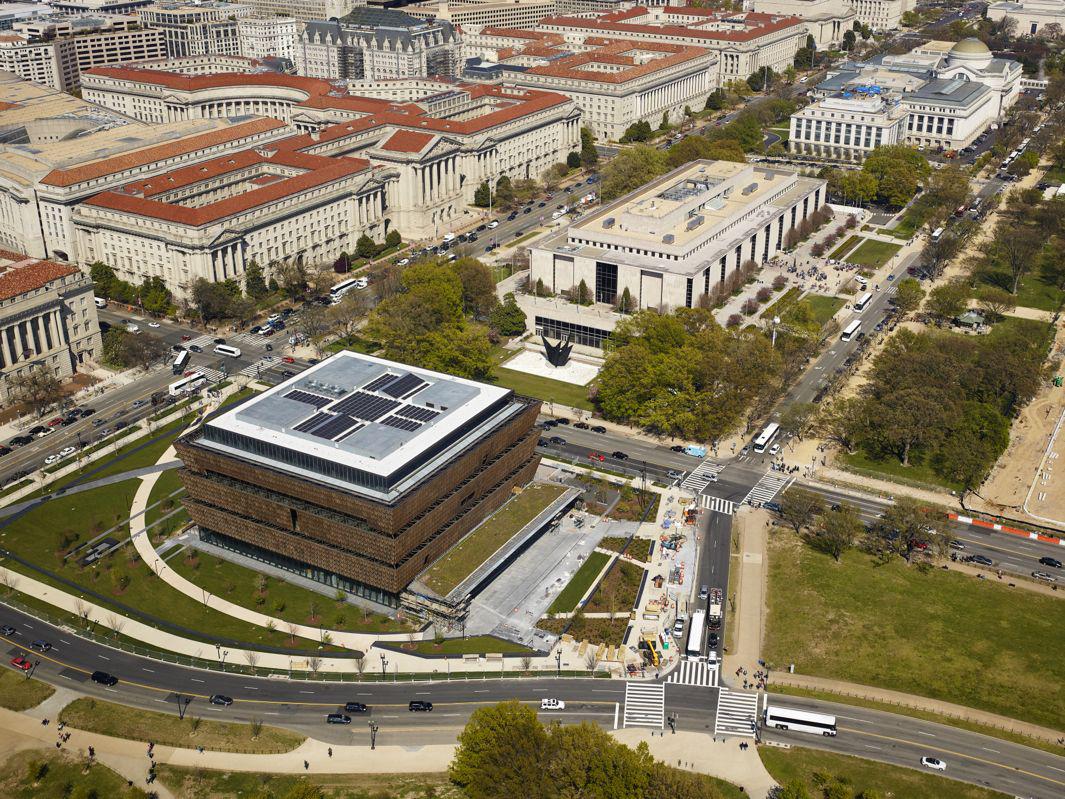 Smithsonian curators have gathered more than 33,000 artifacts from around the country to help tell a complex story about the highs and lows of black history and culture. The chronological narrative begins in the dimly lit lower levels with the advent of slavery, progressing upward to encompass emancipation and explore the development and history of the black community in the U.S., celebrating the achievements of black leaders and everyday citizens who have shaped American culture along the way.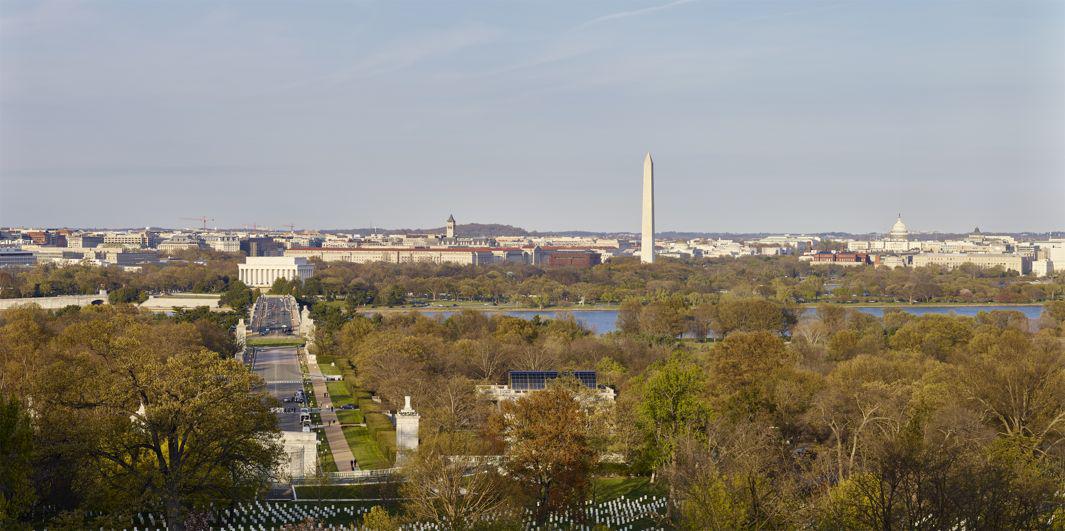 To inaugurate the museum, President Obama will speak and ring a 500-pound bell from Williamsburg, Virginia's First Baptist Church, which was founded in 1776 and is one of the oldest black churches in America.