Much has been made of Donald Trump's hair, but what about his skin? His hands? His lips? Photographic evidence suggests that the average person does not like it when he puts these things on them. Ted Cruz made the news when he tried to force his daughter into a hug to seem like a normal dad on camera, but it looks like Trump has been foisting physical contact upon unwilling participants for years.
Case in point: This woman is petrified at the thought of Trump's hand moving so much as a centimeter closer to her chin.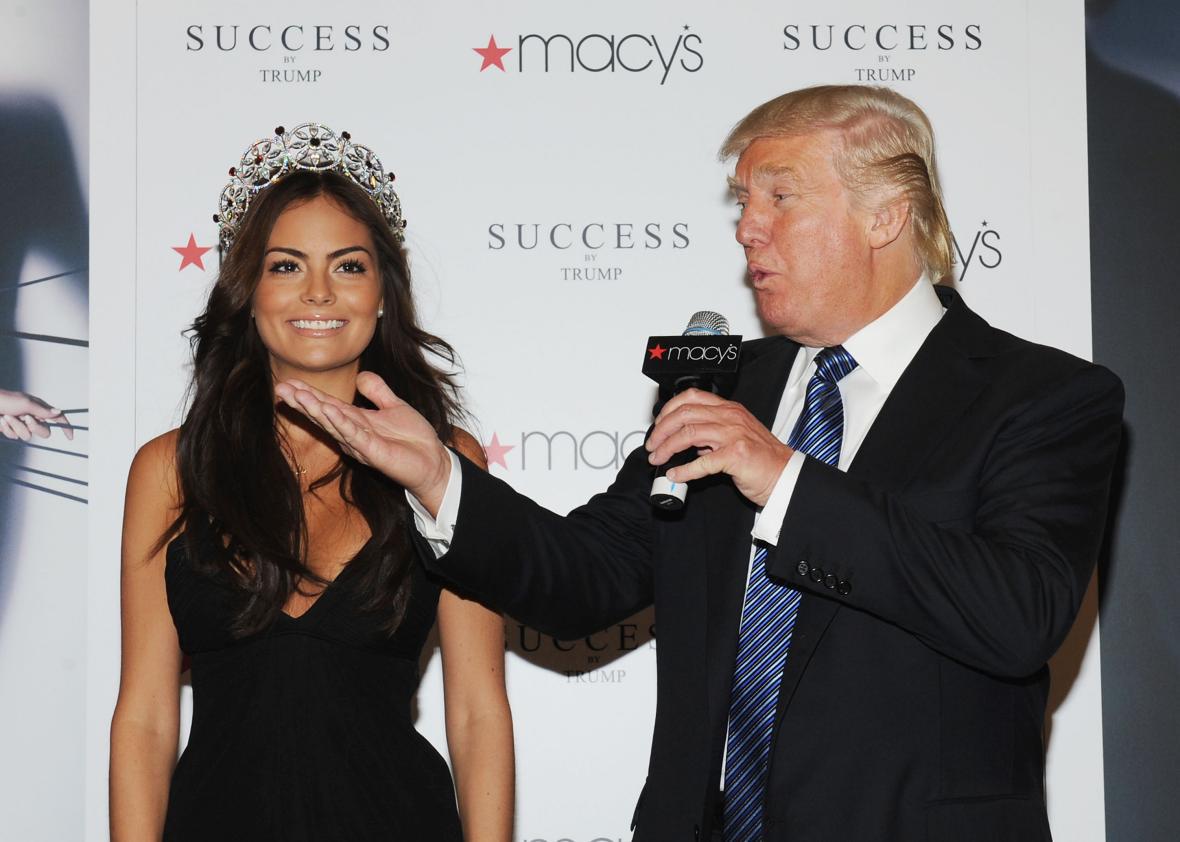 Even a bejeweled binky cannot console this young victim of Trump's approaching duckface.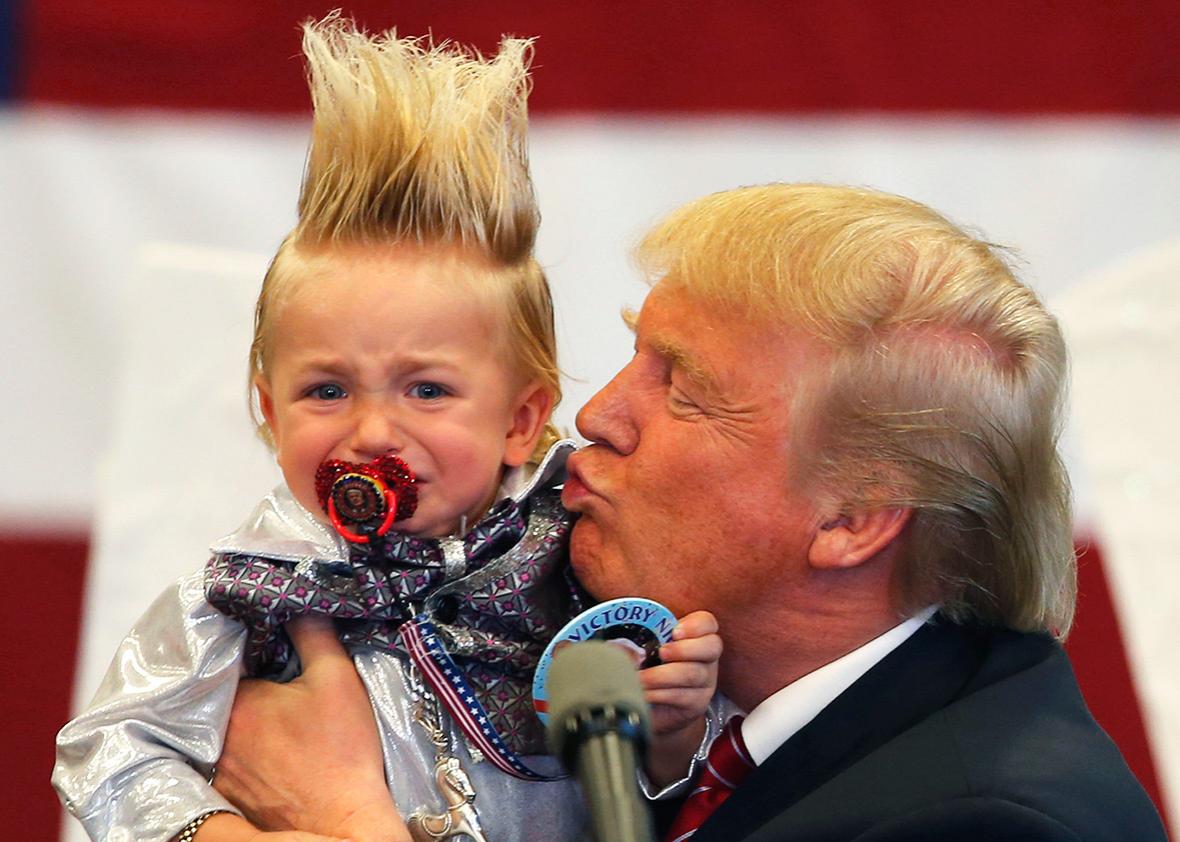 Yeah, OK, that's a normal hug—among people with norovirus and those who tend to them.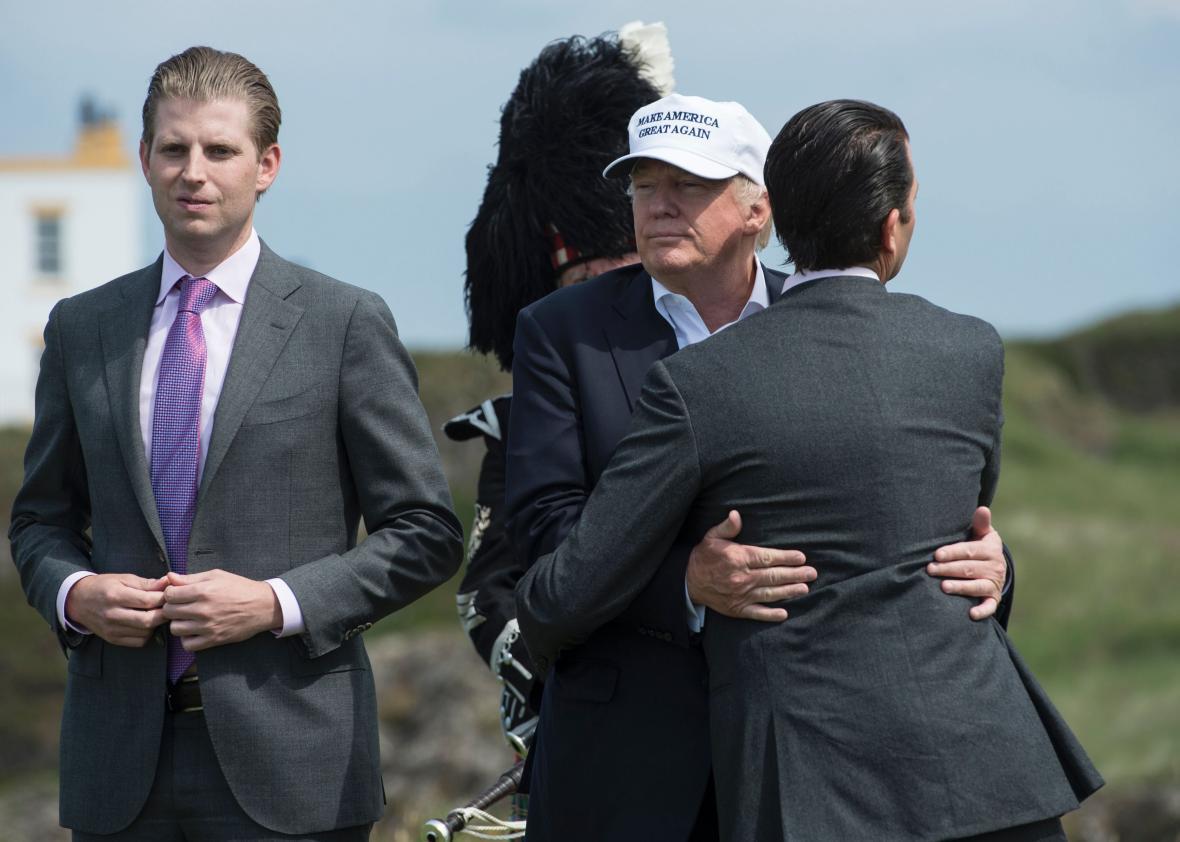 "Please no. Please no."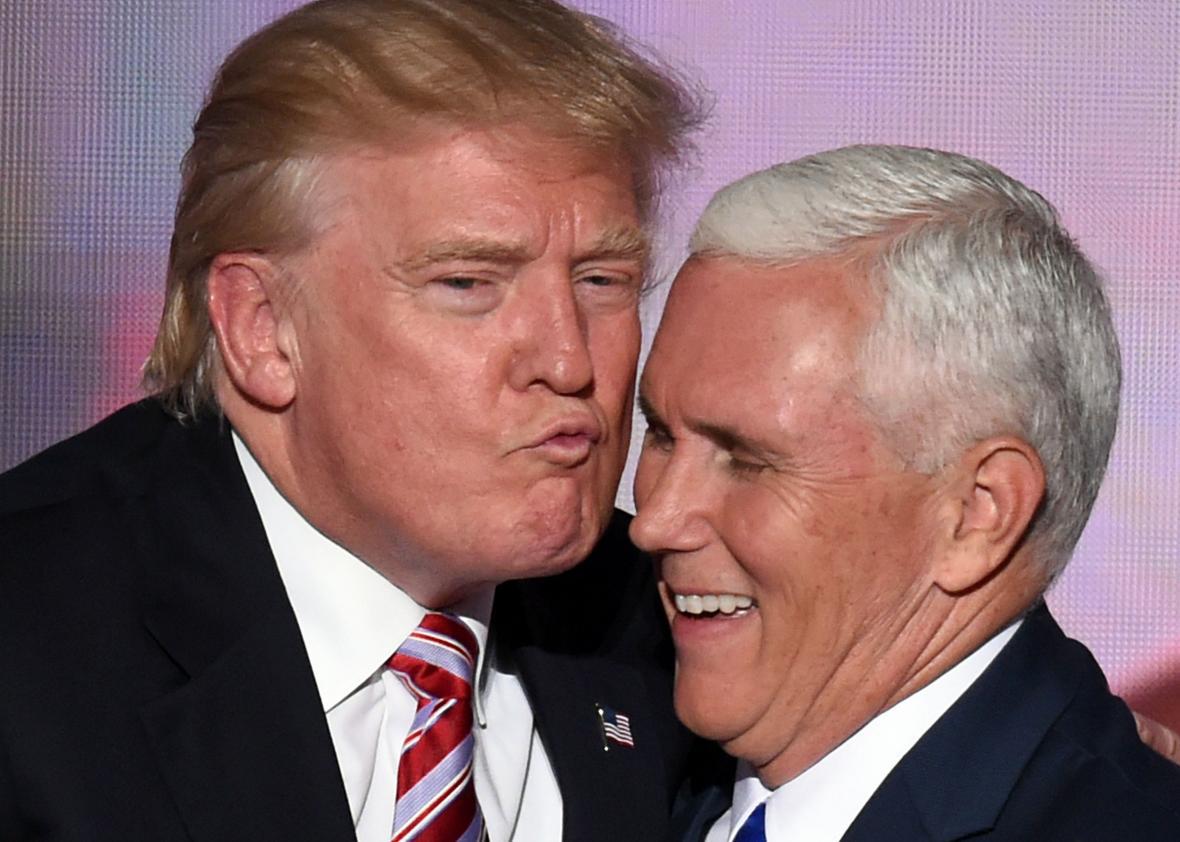 Little Miss Flint, aka Paul Ryan, aka Chris Christie, aka America.
This baby is staring into the eye of Sauron.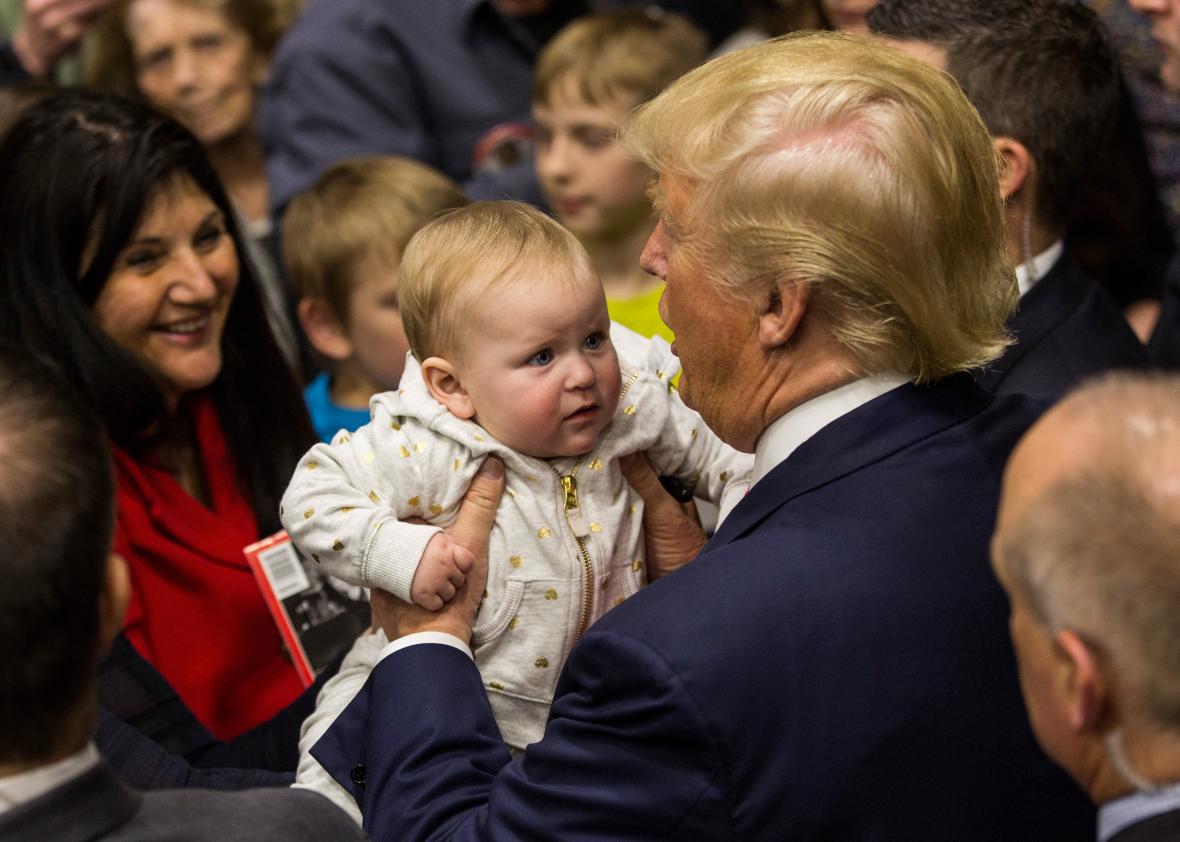 "Thank you, that's enough."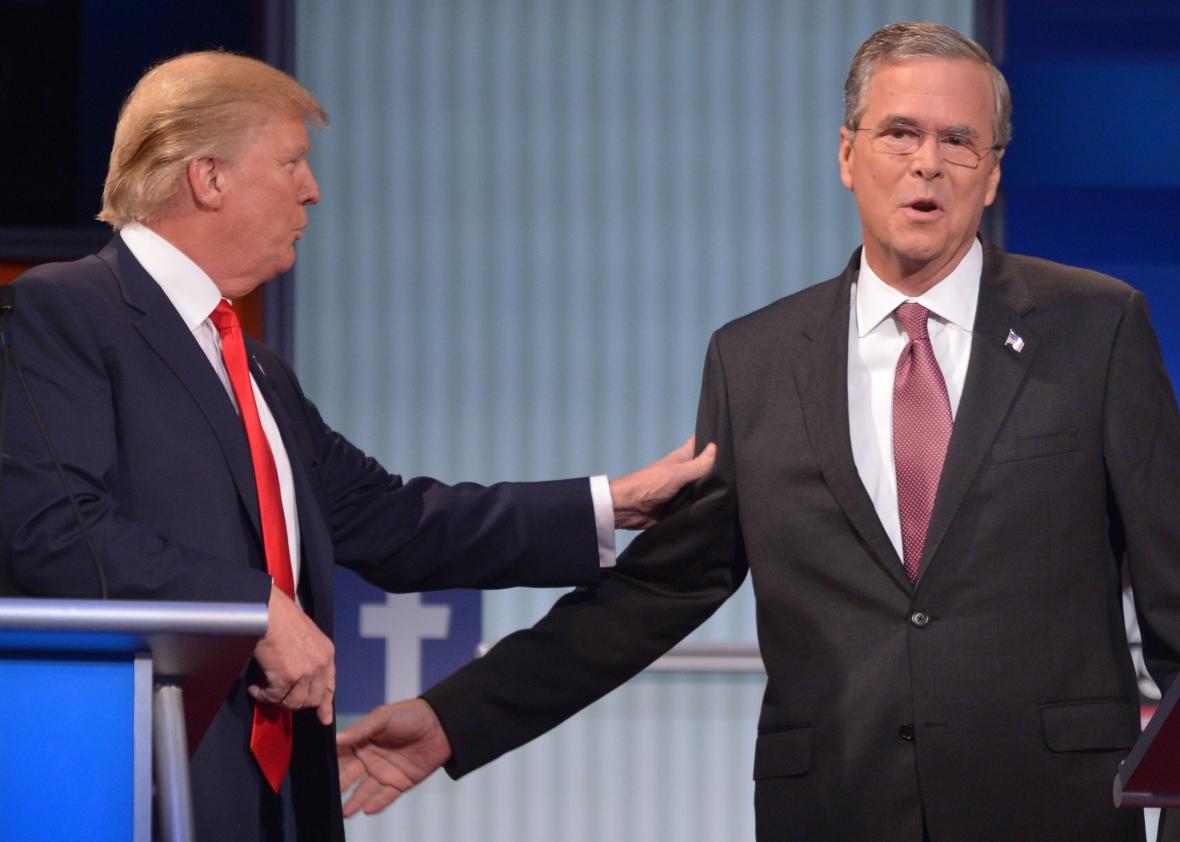 "Take the damn picture already."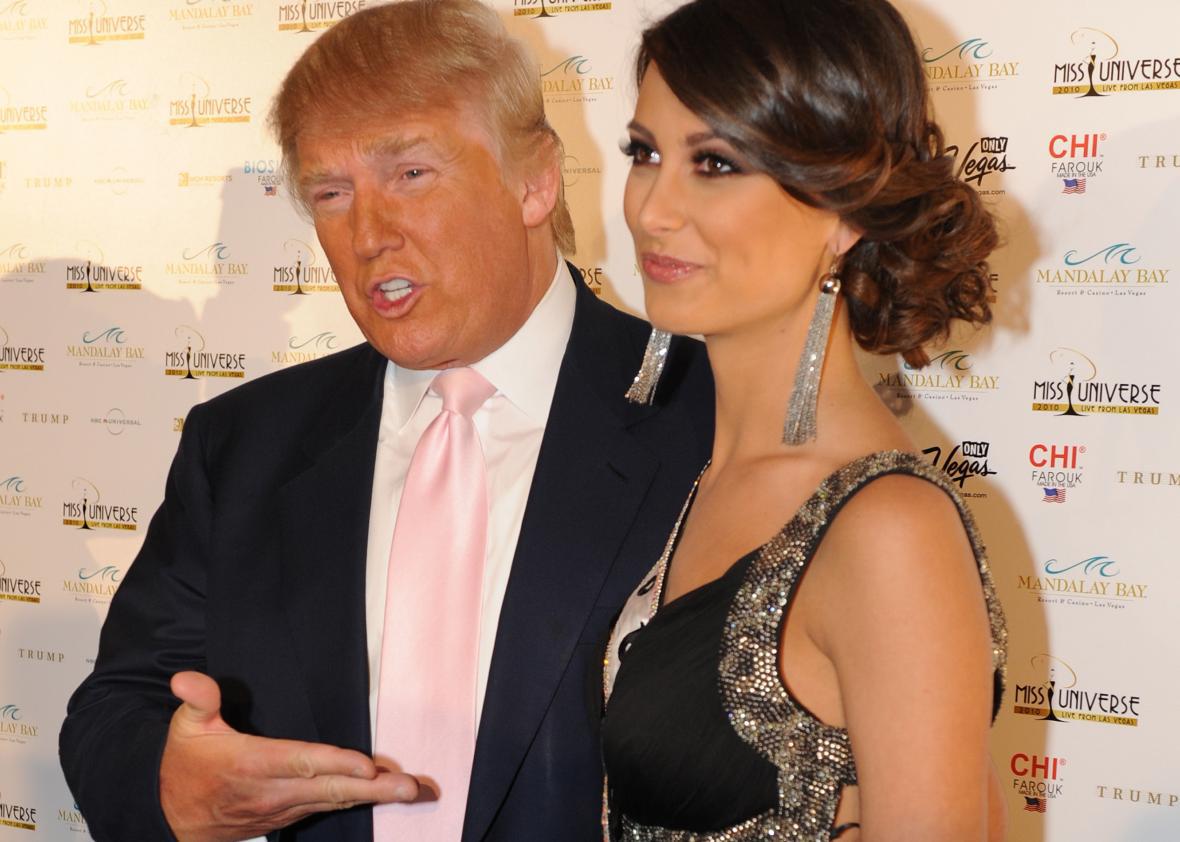 A pleasant facial smush from the Republican candidate for president.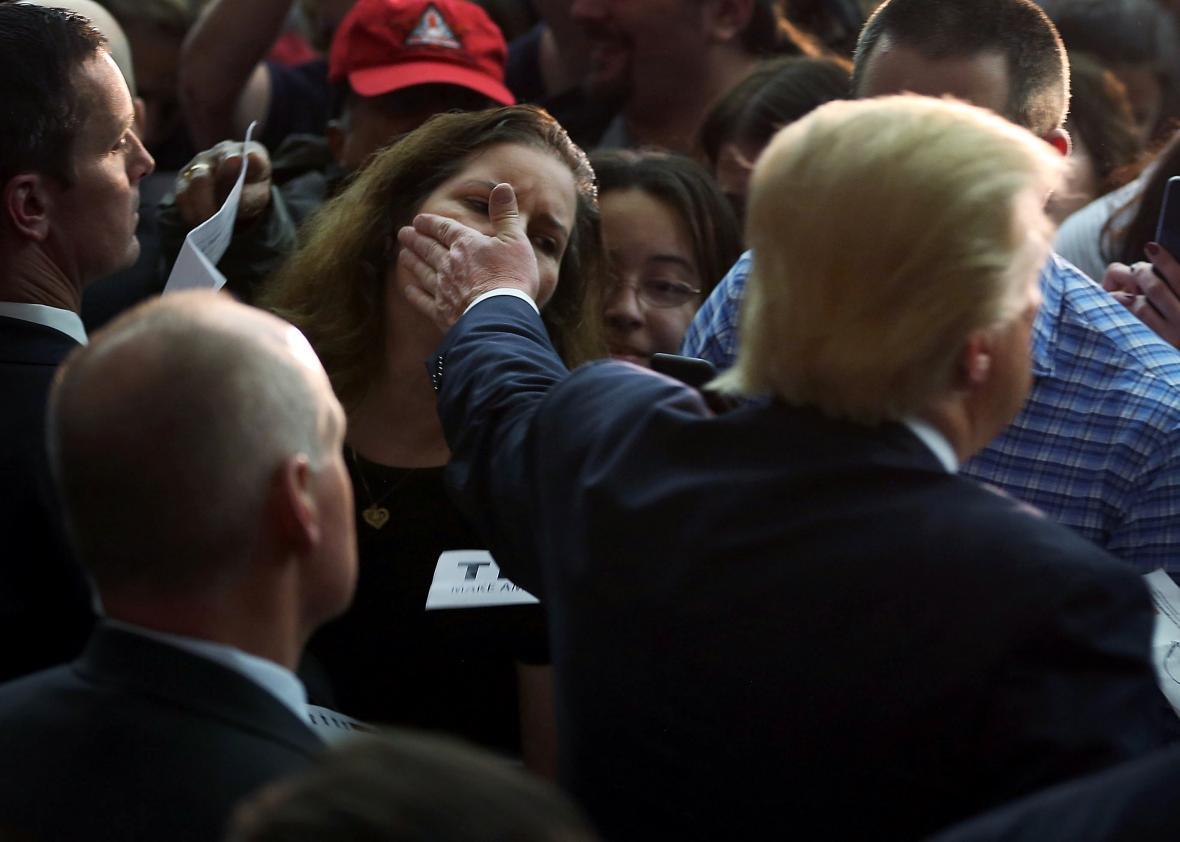 This child is dissociating from his body.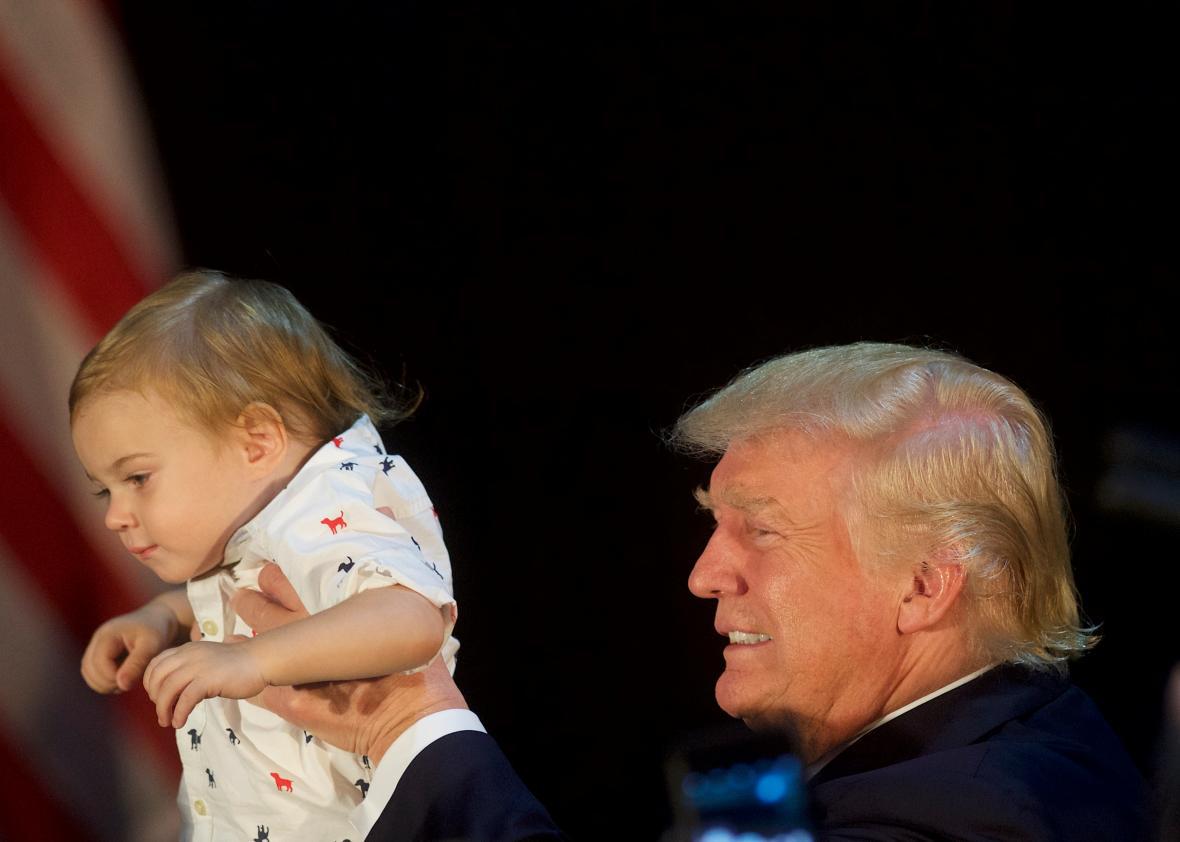 "Mwah—mkay, are we done? Is this done?"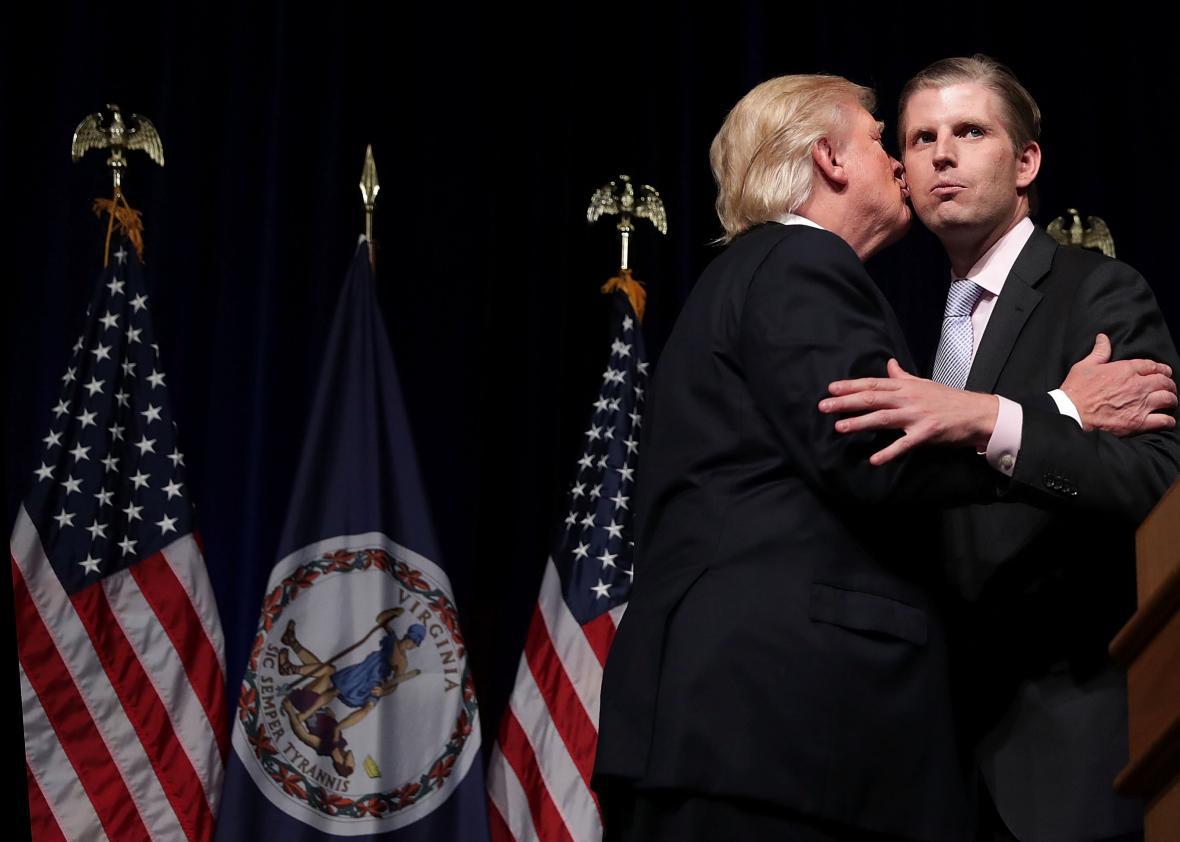 The face of someone happy about a hug.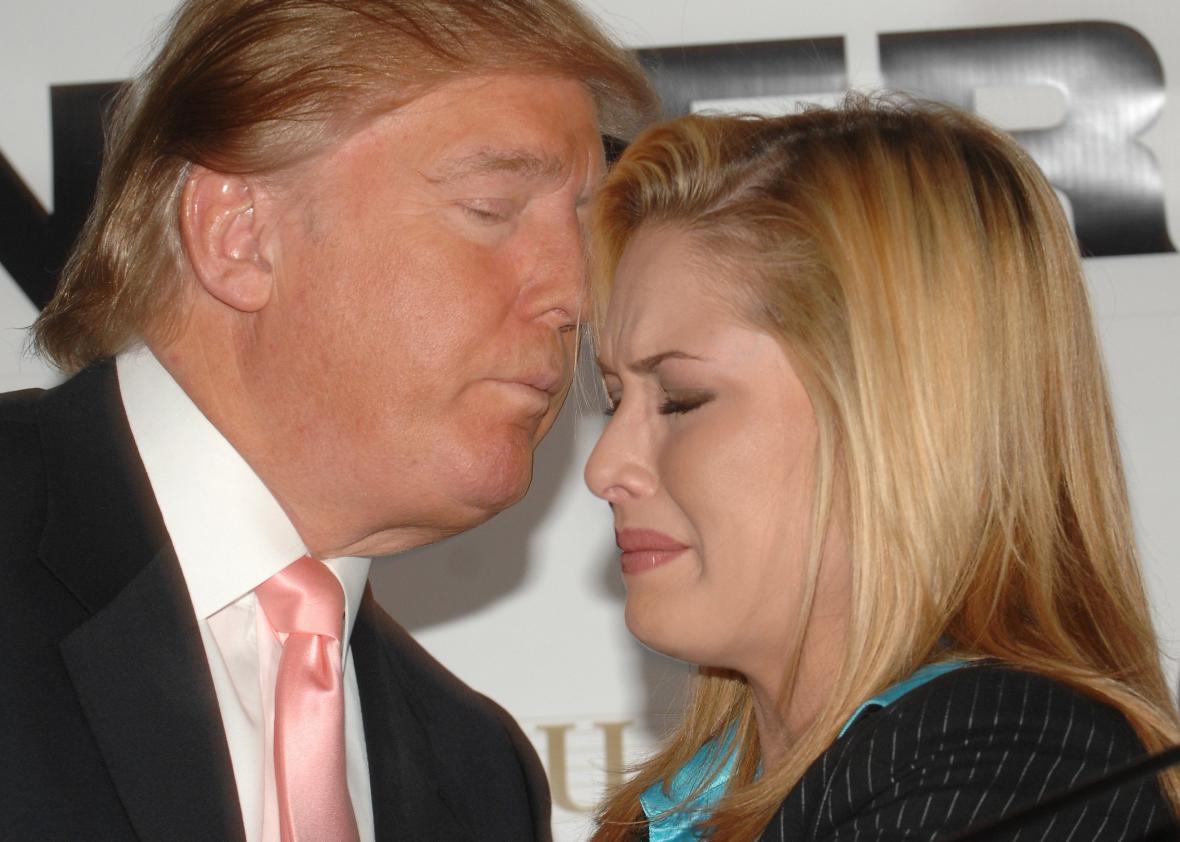 Just a little relaxed physical affection between friends!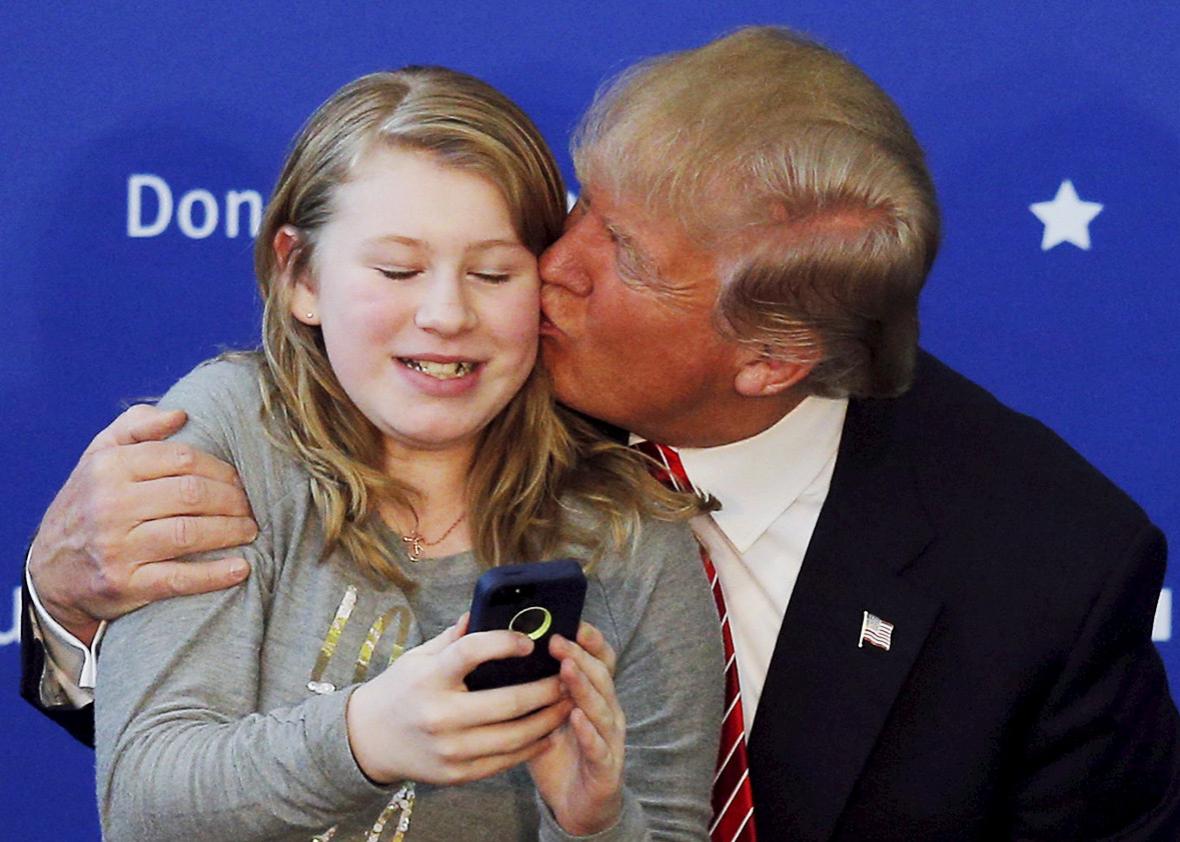 "Help me god. God please help me. Ohgodohgodohgodohgod."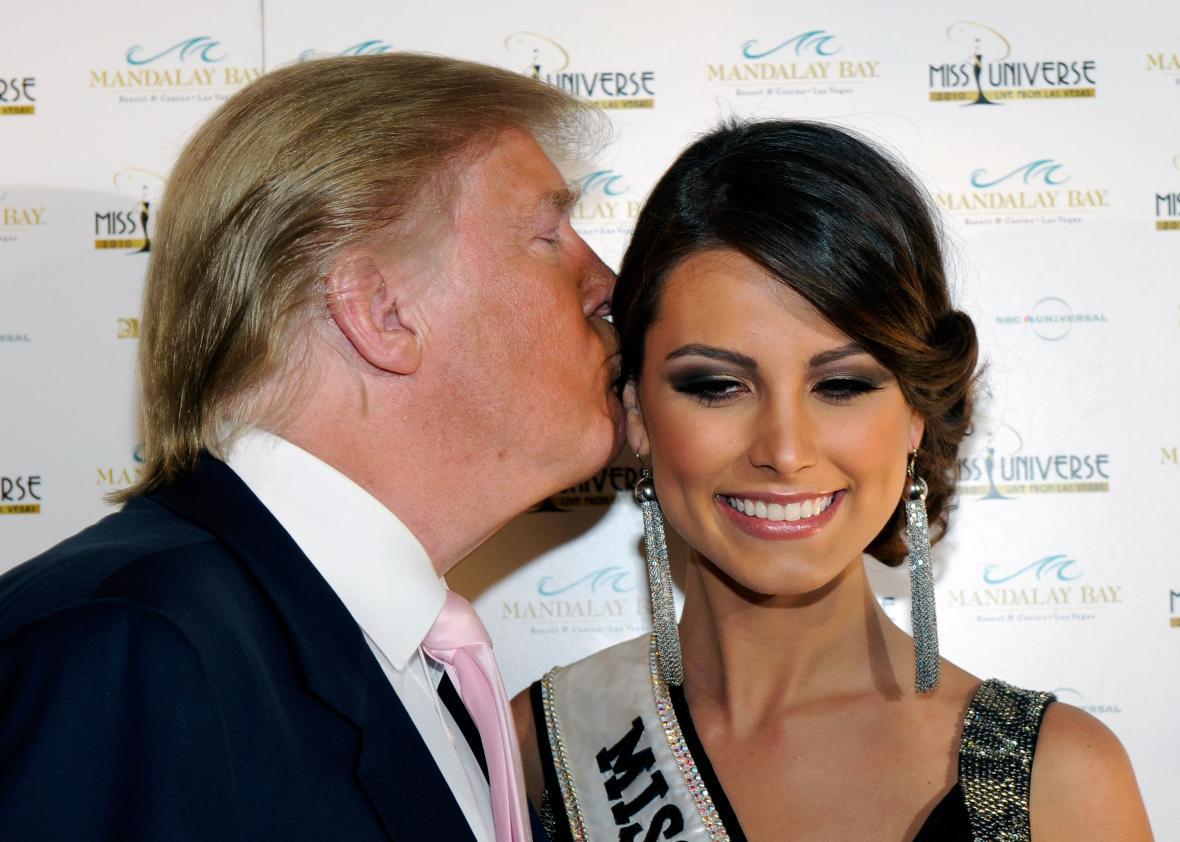 This is love.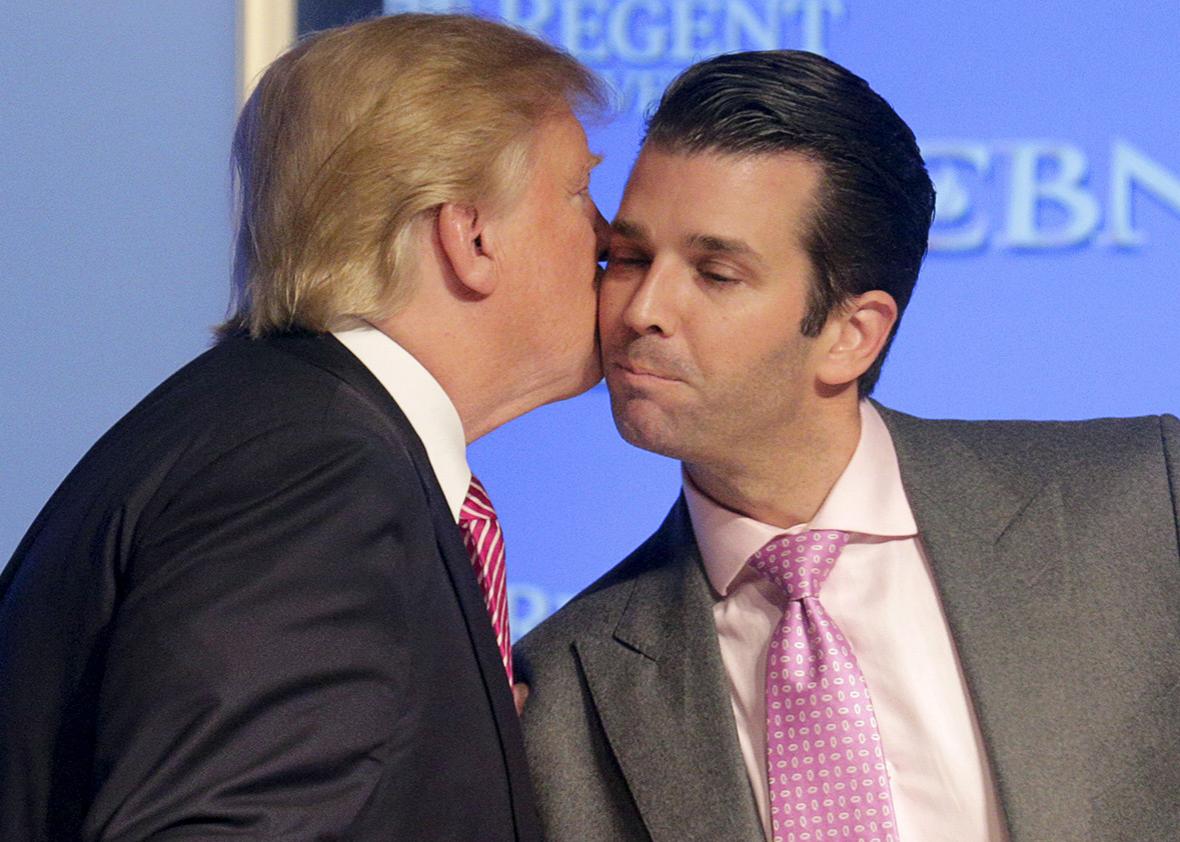 Trump makes children all over the world exactly as comfortable as this one.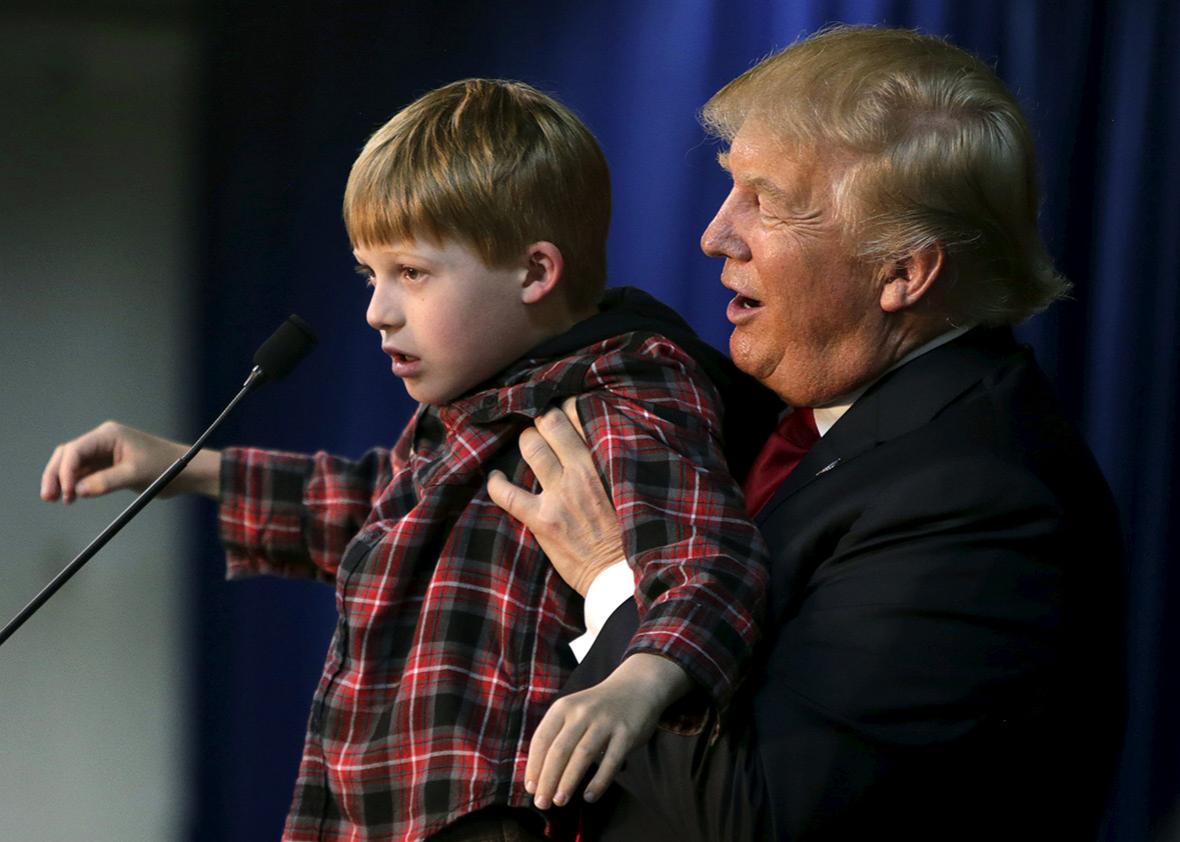 And, because children are our future, here's one hoping his parents don't take him any closer to the dais.