For office workers, lunch usually involves scarfing down a salad in your cubicle or using your break to work out, run errands, or get some fresh air and escape the office—and your colleagues. But the 90 employees in Danish-Icelandic artist Olafur Eliasson's Berlin-based studio don't settle for desk salads or takeout. Instead, the man whose work includes monumental public installations like a giant waterfall in the gardens of the Château de Versailles runs a creative studio in which employees are required to assemble daily for a home-cooked, sit-down lunch.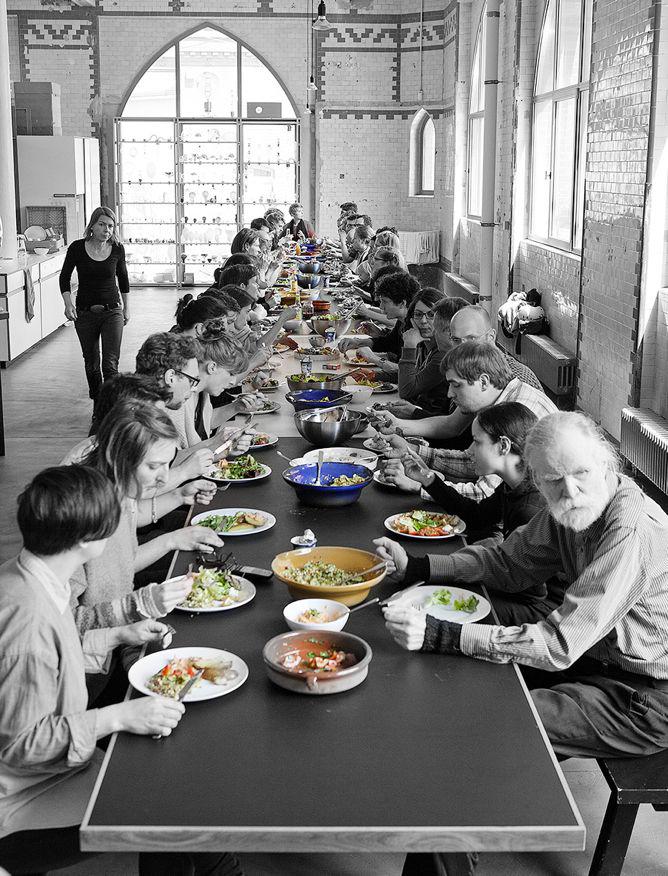 Studio Olafur Eliasson isn't the first Berlin design studio to create a ritual around a communal employee lunch, but it's been at it for the past 13 years. And this year it chronicled its practice in Studio Olafur Eliasson: The Kitchen, a cookbook and communal lunch manifesto that includes more than 100 vegetarian recipes and an inside look at how it all works.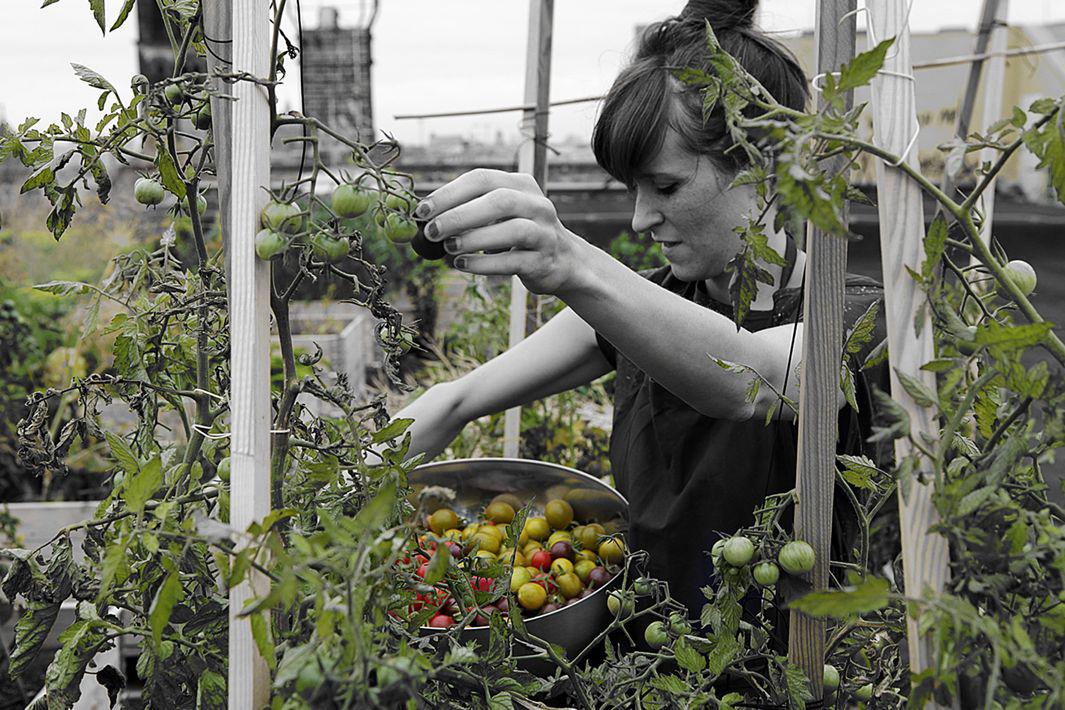 The process of producing the daily meal is as rigorously thought out, experimental, and collaborative as you would expect from a group of creatives. Lunch is cooked by a pair of in-house chefs in a purpose-built kitchen designed by in-house architects who also built a potager on the roof where they grow tomatoes and herbs.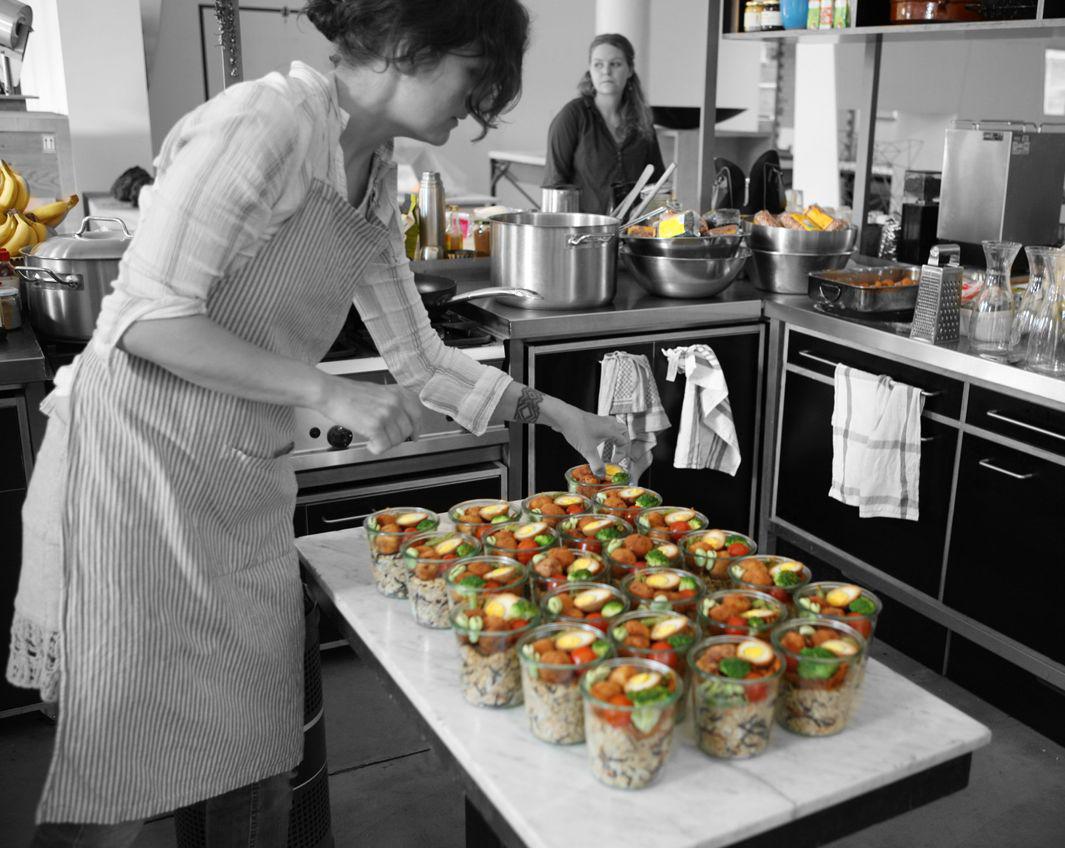 A kitchen library includes cookbooks and volumes on soil and composting, fermentation, macrobiotics, permaculture, biodynamic agriculture, seed banks, and food politics. The chefs ferment miso in the studio basement. What isn't grown on site is sourced from a local organic shop and a biodynamic farm outside of Berlin. After lunch, employees take turns doing the dishes.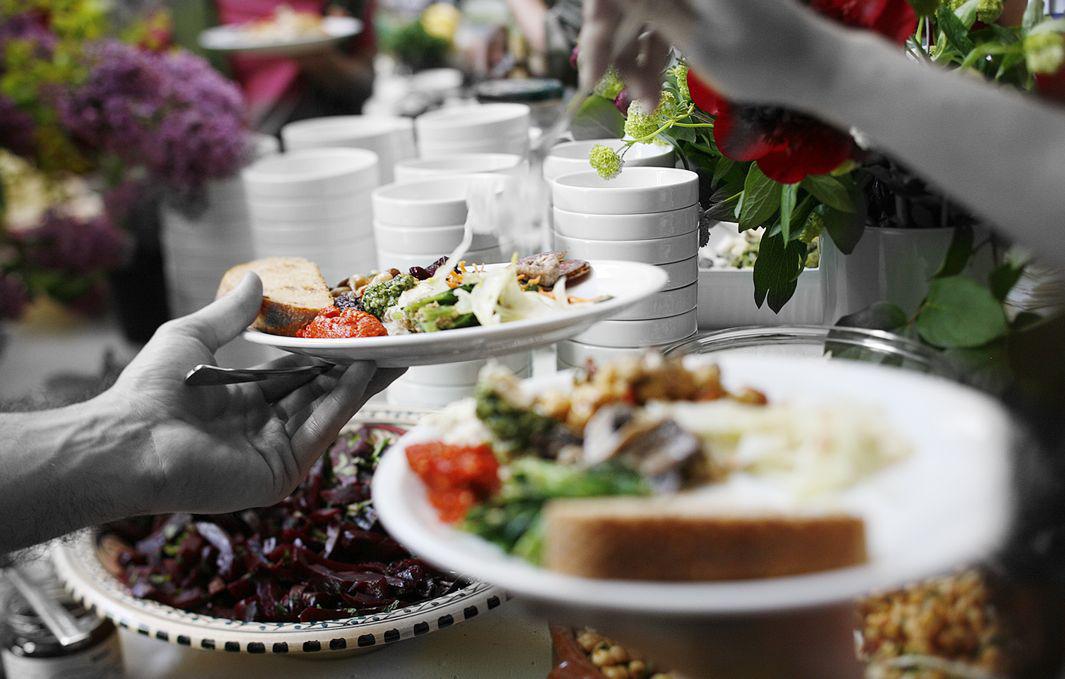 The book includes reflections on food processes and cooking, anecdotes about visiting lunches with famous chefs such as René Redzepi and Alice Waters (who wrote the book's forward), and photos of special events in which the staff opens up the studio and its kitchen to the public.
When the studio decided to make pizza one day, the on-site metal workshop improvised an attachment for its drill press to mix the dough. On the boss's birthday one year, several staff members brought in their favorite cake recipes and prepared them in the studio kitchen for an informal birthday bake-off (the winning carrot cake recipe is in the book).
"Sitting around one long table, sharing food, we take the opportunity to get inspiration from unexpected corners, while also engaging in pragmatic conversations about work, chatting, or exchanging the odd piece of gossip," Eliasson writes in the book. "We treasure the sometimes unpredictable outcomes of our mealtimes."