Veteran Spanish street artist Okuda San Miguel has transformed public spaces around the world with his riotously colored, geometric, fantastical painting style. Recently, he has turned a historic Spanish church into the Sistine Chapel of skateboarding and enlivened the otherwise blank sides of long-haul trucks to create a rolling art gallery on the Spanish highway.
Now as part of an international public art project from ArtUnitedUs, Okuda has turned a five-wagon Ukranian train into a vibrant, head-turning wonder that puts the fly-by-night railroad graffiti artists of the world to shame.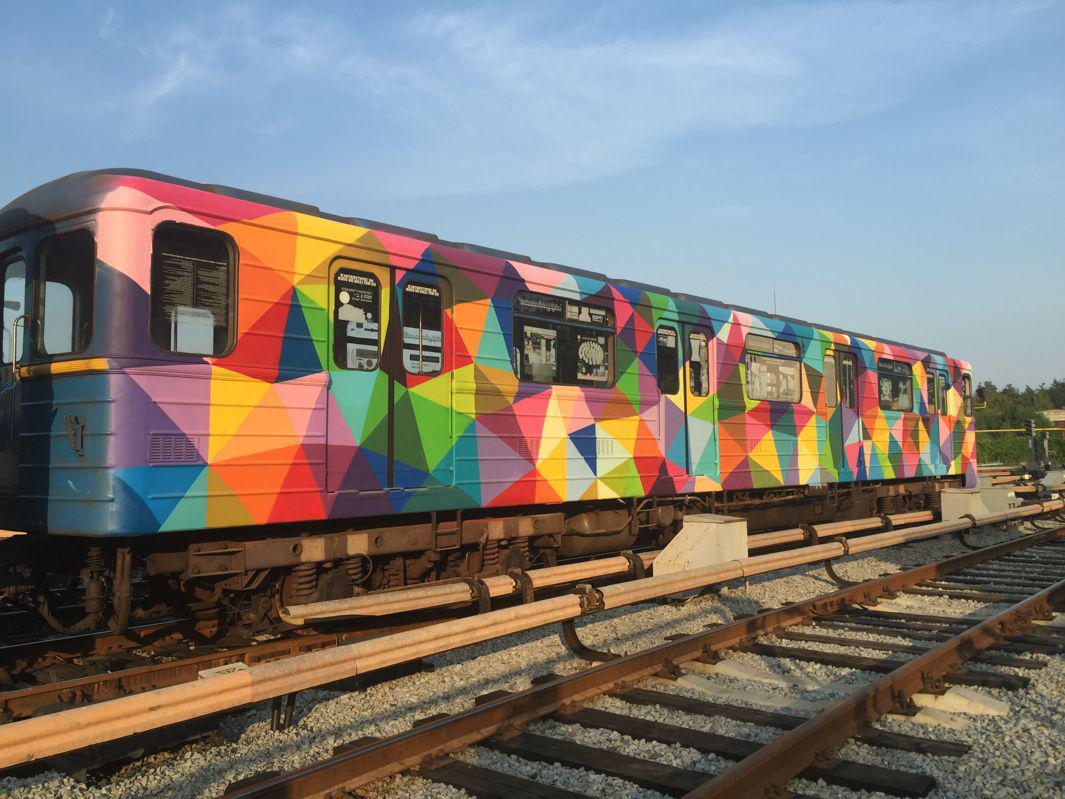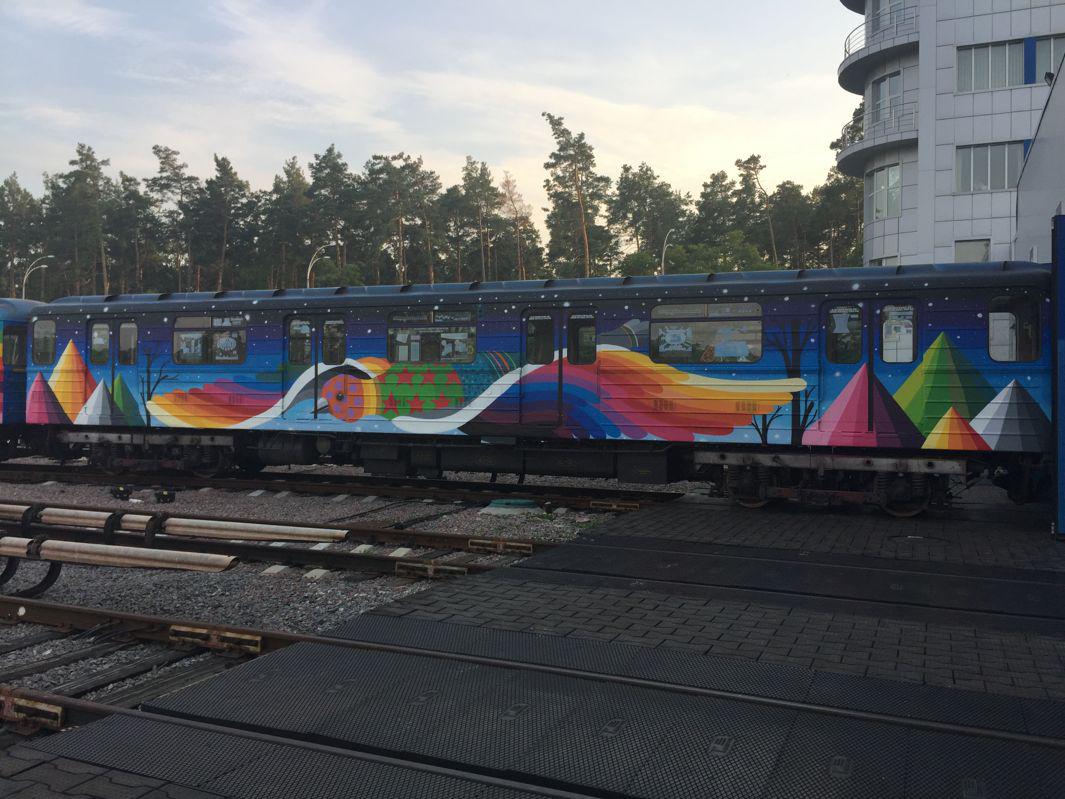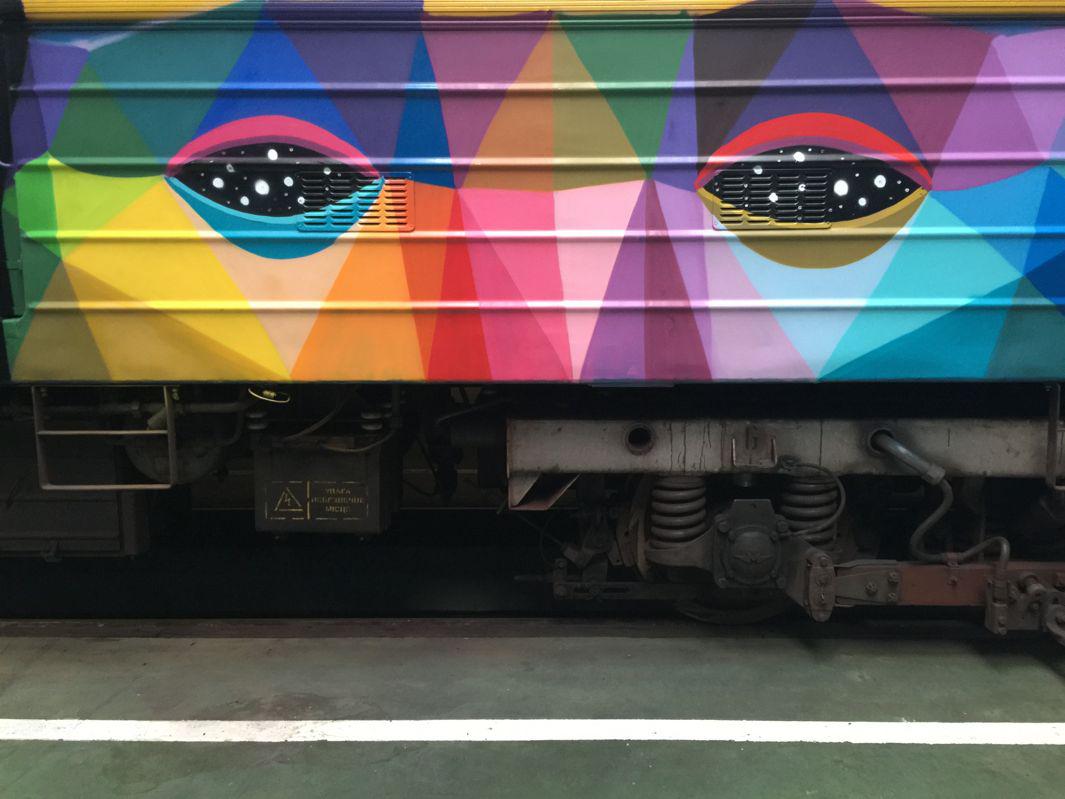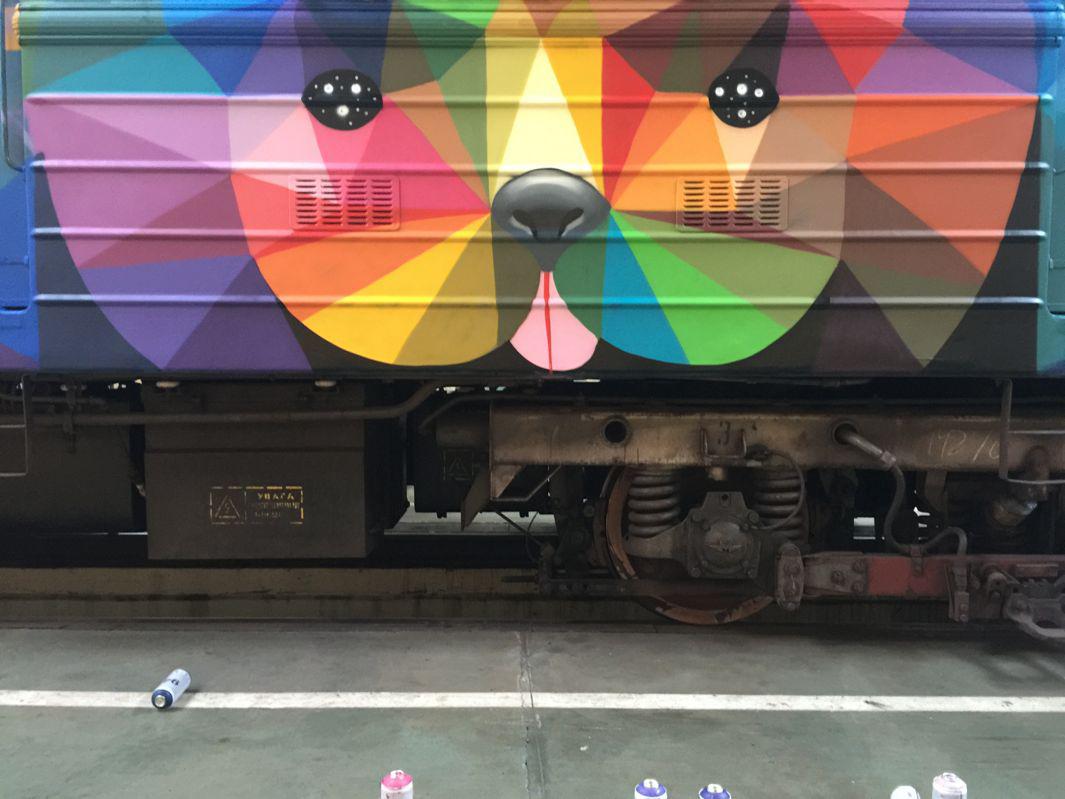 Whereas visitors to France's Palace of Versailles can enjoy the interiors of national railway cars decked out to look like the chateau, Eastern European train travel is generally a dull affair. But thanks to Okuda's spirited intervention, riders of the Kiev metro network are treated to a psychedelic vision of a train car pulling into the capital of Ukraine that challenges the status quo and reminds us that as in real estate, when it comes to street art that makes an impact, it's all about location, location, location.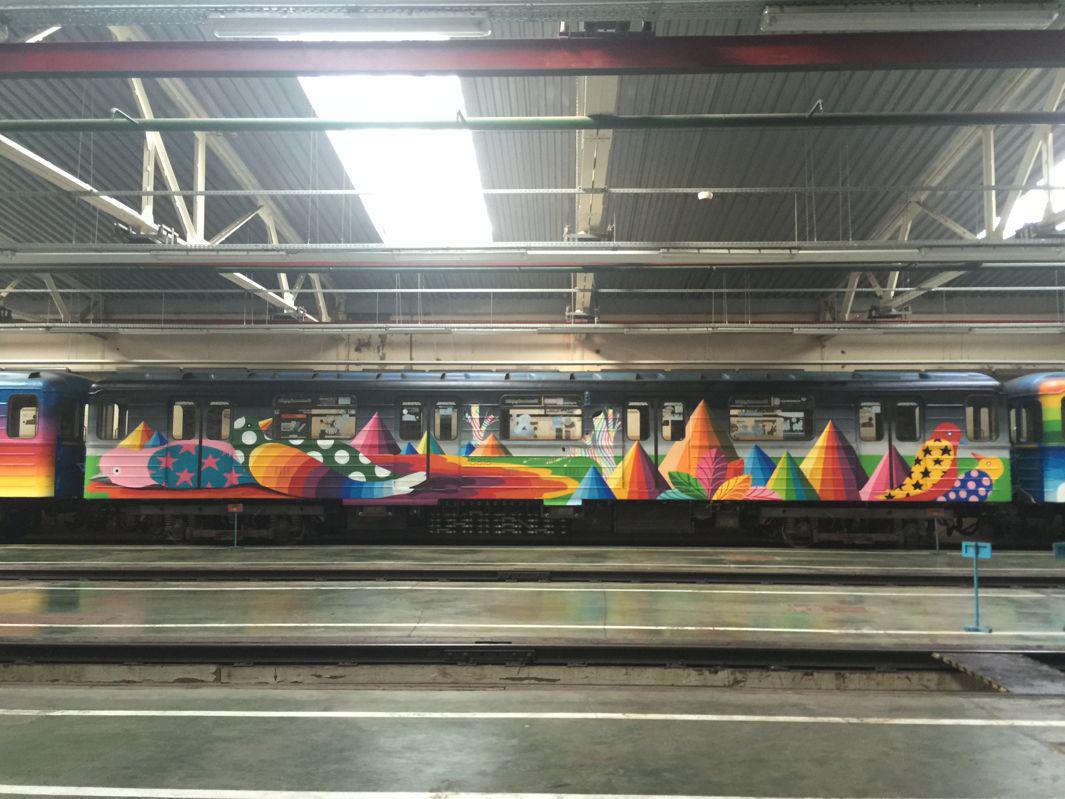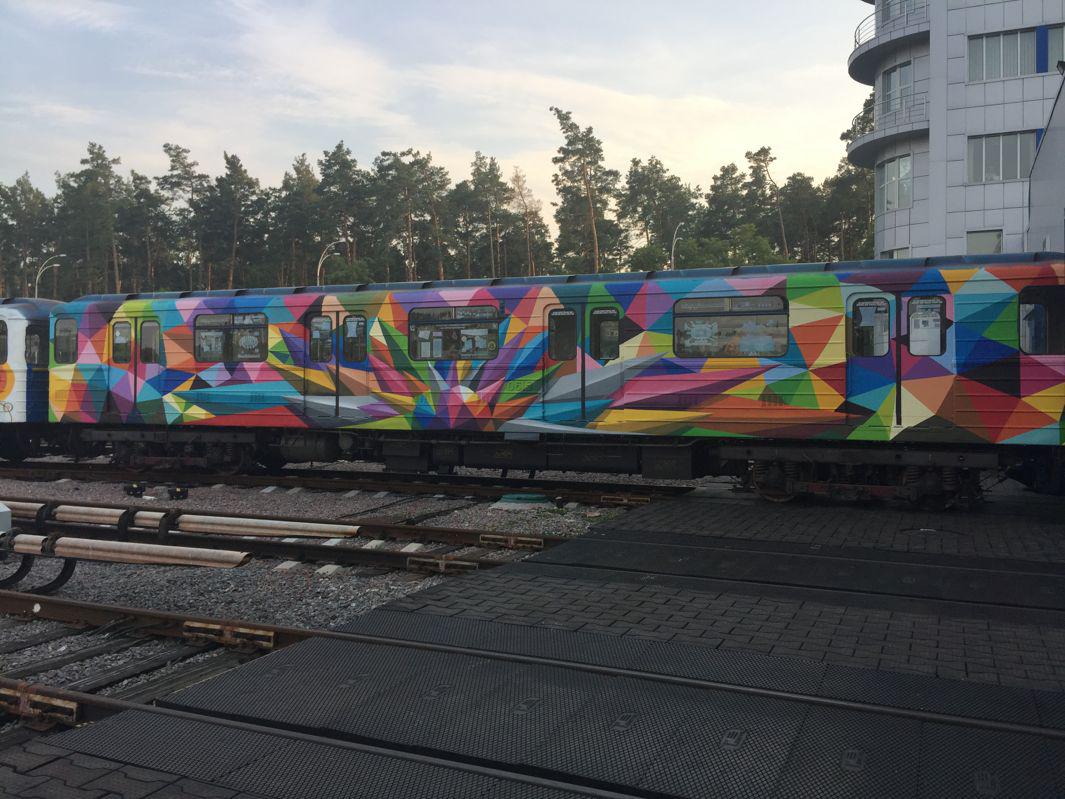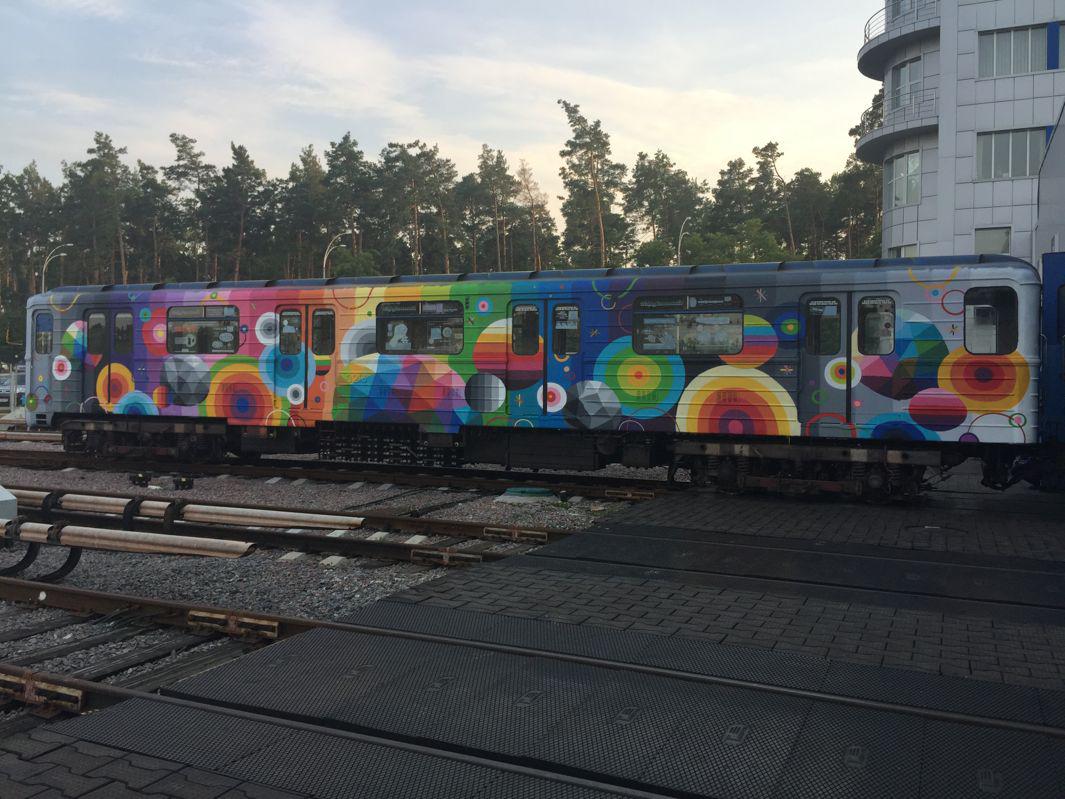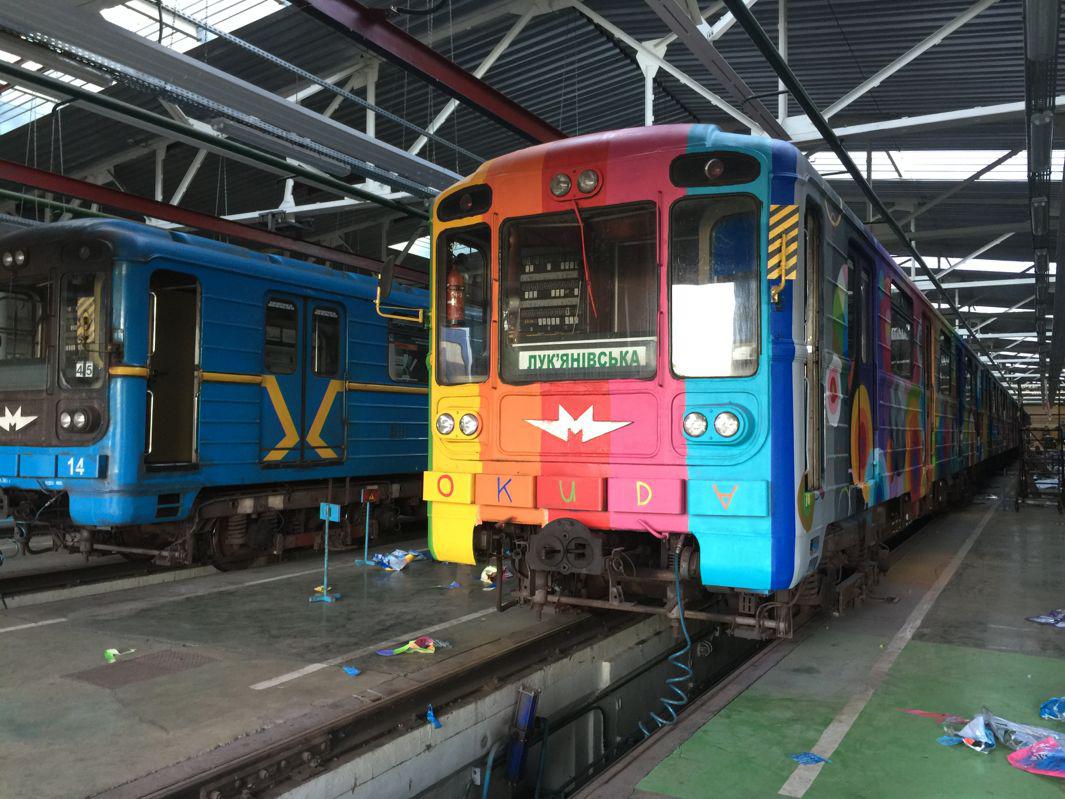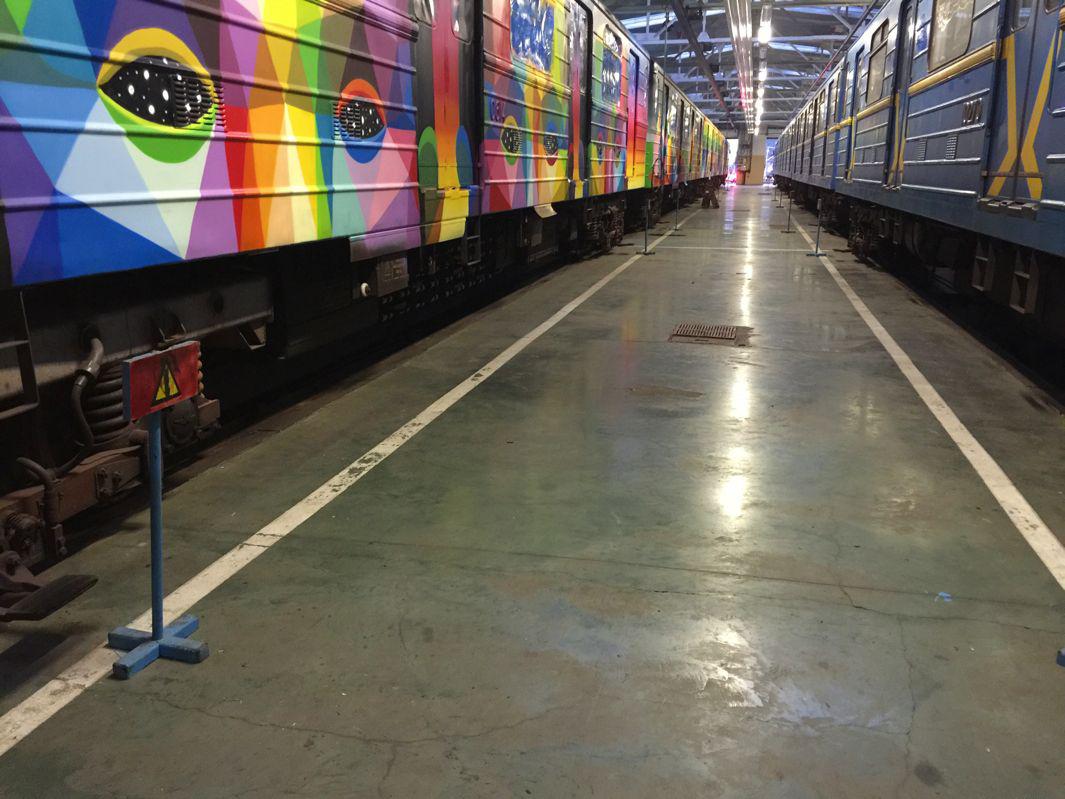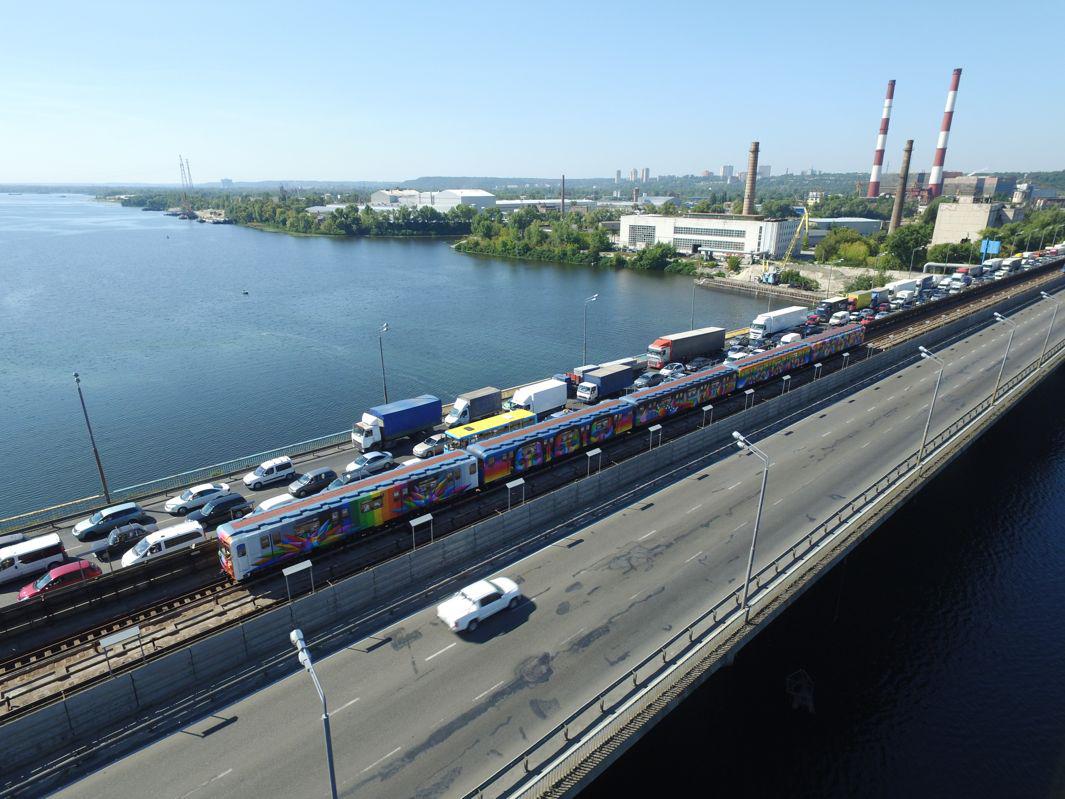 Watch the train in motion in the video below.