Chicago-based web developer and artist Nicholas Rougeux designs mesmerizing data visualizations using such disparate subject matter as tangled freeway interchanges, Shakespeare sonnets, and urban weather patterns as fodder. His latest project, "Off the Staff," visualizes notes from famous classical music scores, part of a long tradition of experimental notation that transforms standard sheet music into works of expressive art. Or in this case, like a stylized riff on Rorschach test ink blots.
"The talent of reading music has always escaped me which is a little ironic considering I grew up in a musical family," Rougeux says. But he'd always been captivated by "the beautiful complexity of sheet music" and wanted to figure out how "to represent an entire musical score in a single image—not necessarily as an infographic but something fans of the music would enjoy having on their wall because they're familiar with the music."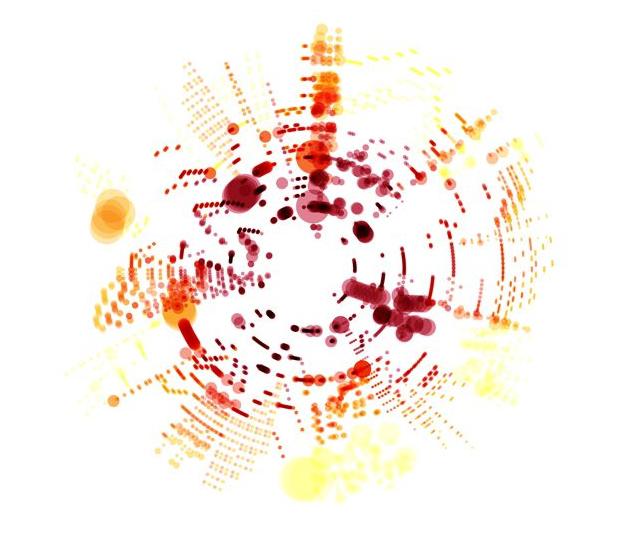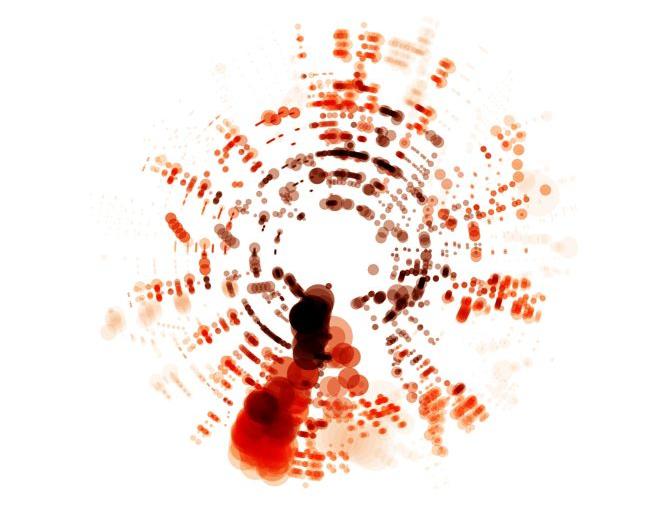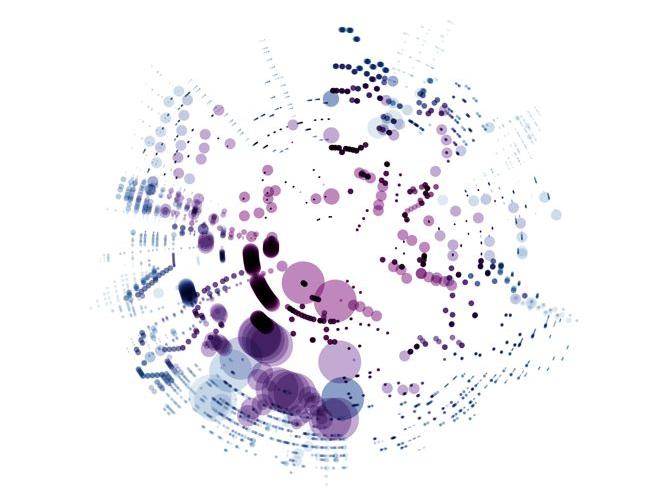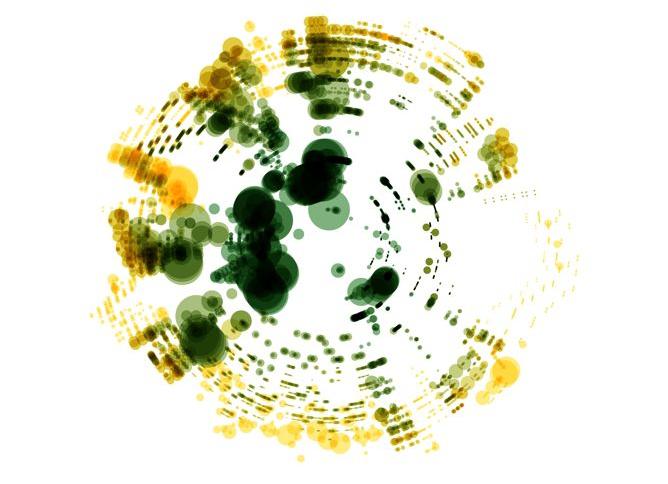 He settled on using a circle as a frame "to break away from the short efficient five-bar staff representation of notes and show all notes on the same scale," he says.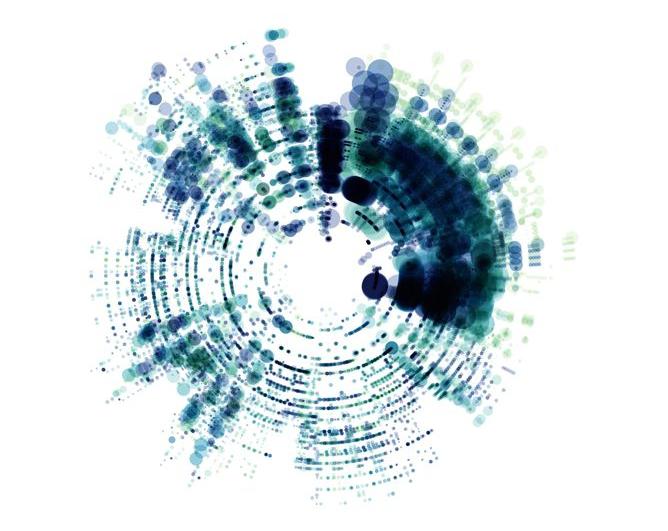 Wrapping an entire musical score around a circle starting at the top, he removed all musical marks except notes, spacing them evenly around the circle and replacing them with circles sized based on the duration of a note. He used colors to differentiate between multiple instruments.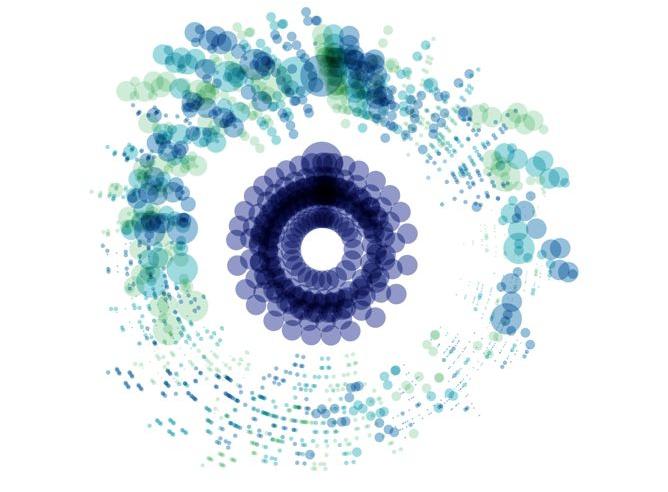 A note's distance from the center of the circle corresponds to pitch and octave, meaning that those closer to the center are lower notes; those farther from the center are higher. All notes are on the same scale regardless of the clef on which they were originally placed.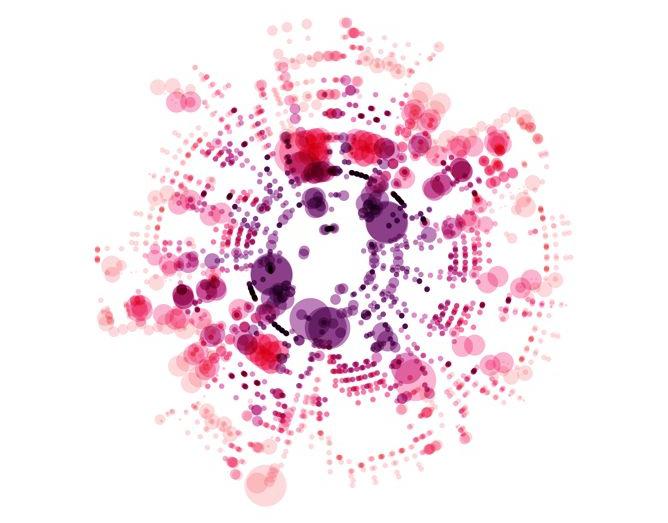 "Exaggerating the difference between lower and higher notes creates a more stylized appearance," he says.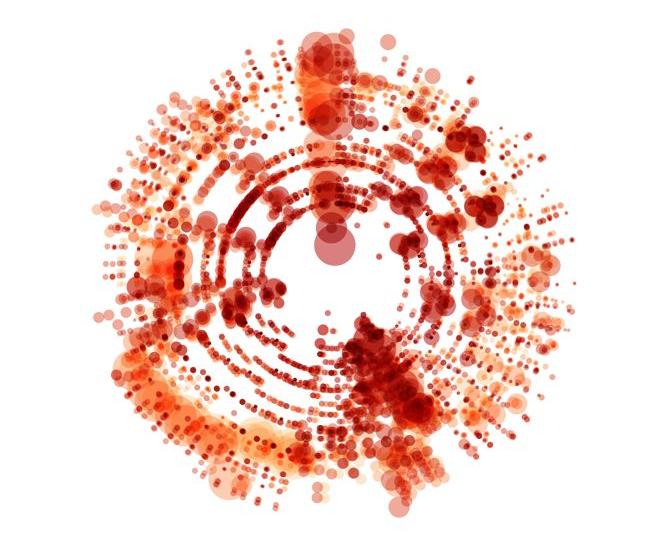 Read more about Rougeux's work process or order prints (which are also available in black and white) of your favorite classical music score on his website.