The Smile is an urban pavilion on display at the London Design Festival that shows off the virtuosity of cross-laminated timber. Designed by London-based Canadian architect Alison Brooks and engineered by Arup, the Smile is a 112-foot-long, 10-foot-high curved tube engineered from American tulipwood whose ends are cantilevered into an approximation of giant upturned lips.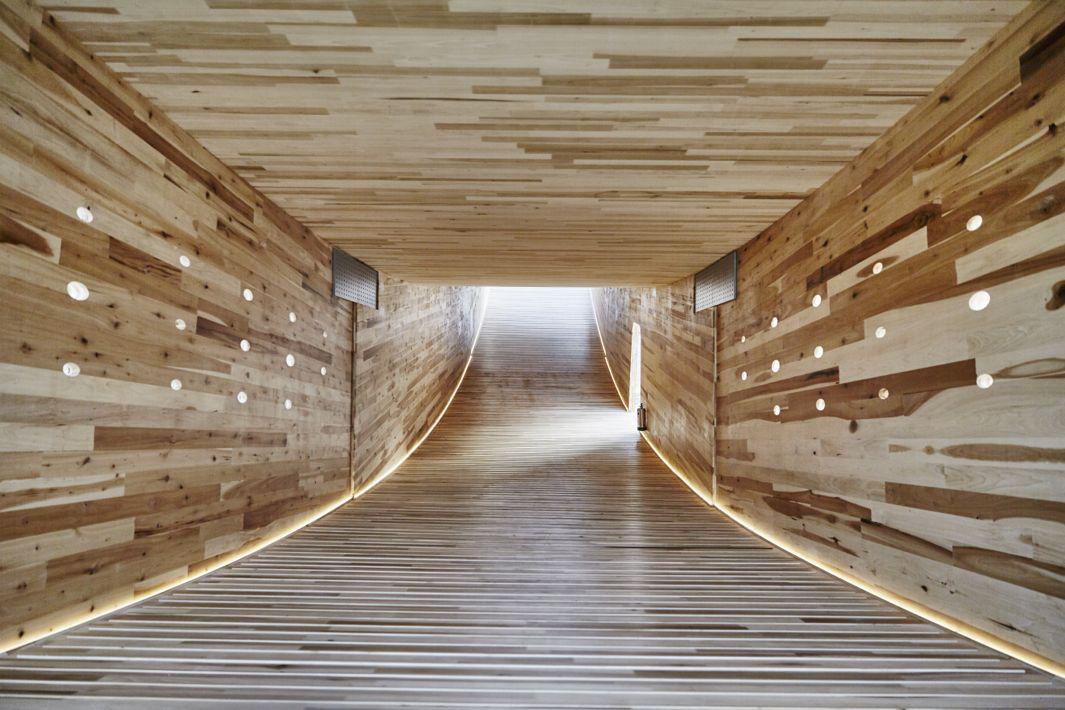 "This is the happy face of the ever-evolving timber revolution," Brooks said in a project description, "a small building that performs big miracles by demonstrating how hardwood CLT can perform as a structural material."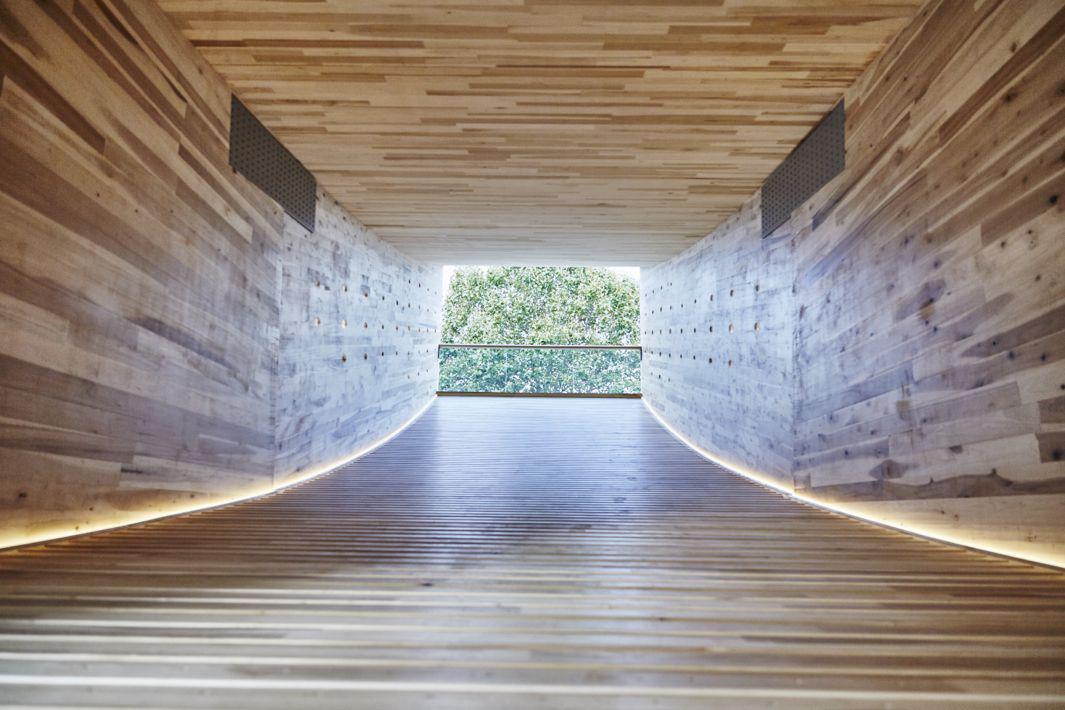 Made from small planks of wood that are glued together in a crisscross arrangement, CLT is said to be greener and as fire-resistant as traditional building materials, lightweight but stronger than concrete. It's increasingly a 21st-century building material of choice, with architects around the world already racing to build the tallest timber skyscraper on the planet.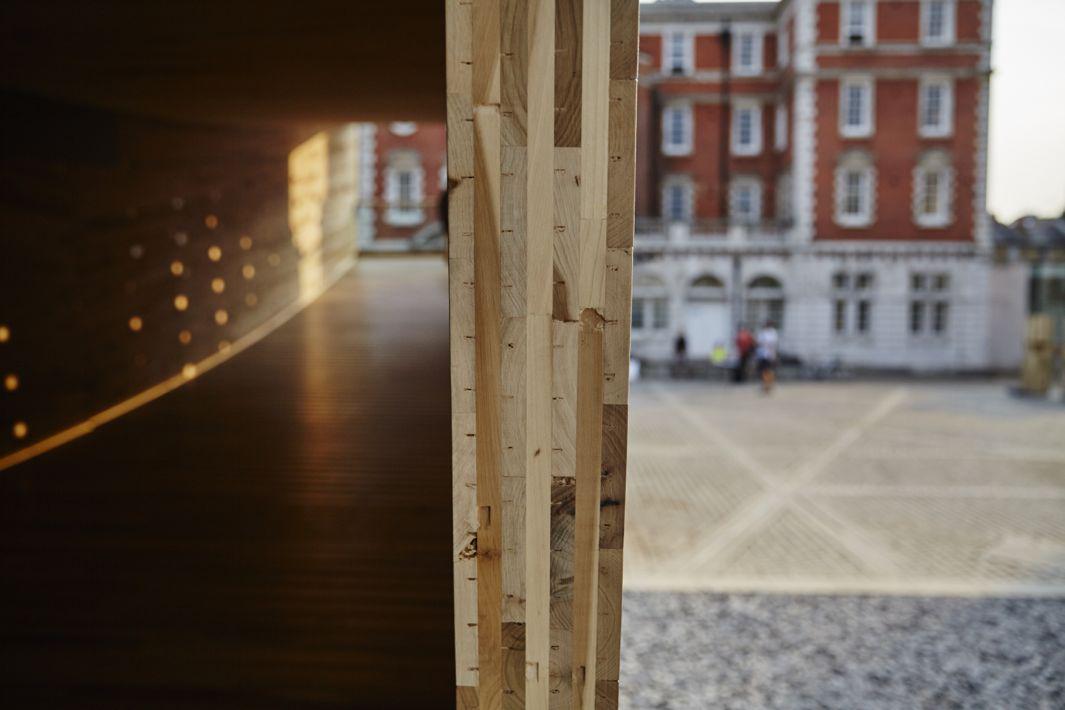 While CLT is usually made from spruce, Arup and the American Hardwood Export Council have been experimenting with using abundant and fast-growing North American tulipwood, which the engineers say has proved both stronger and better-looking than spruce. They used construction-sized CLT panels fastened together using 4,000 foot-long screws.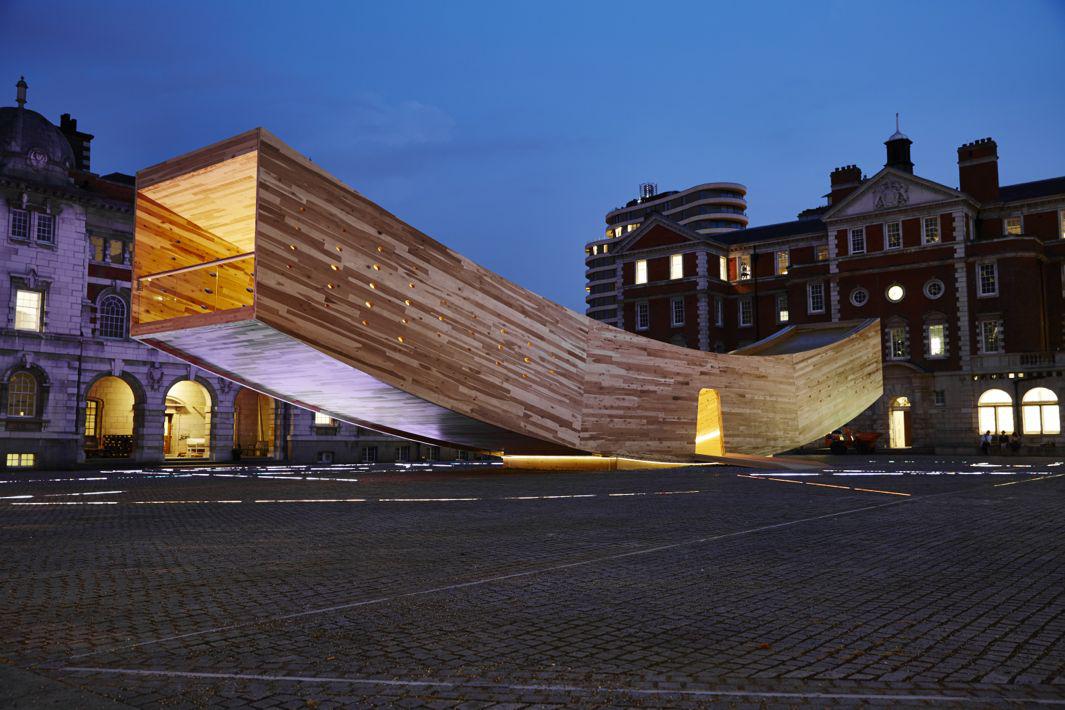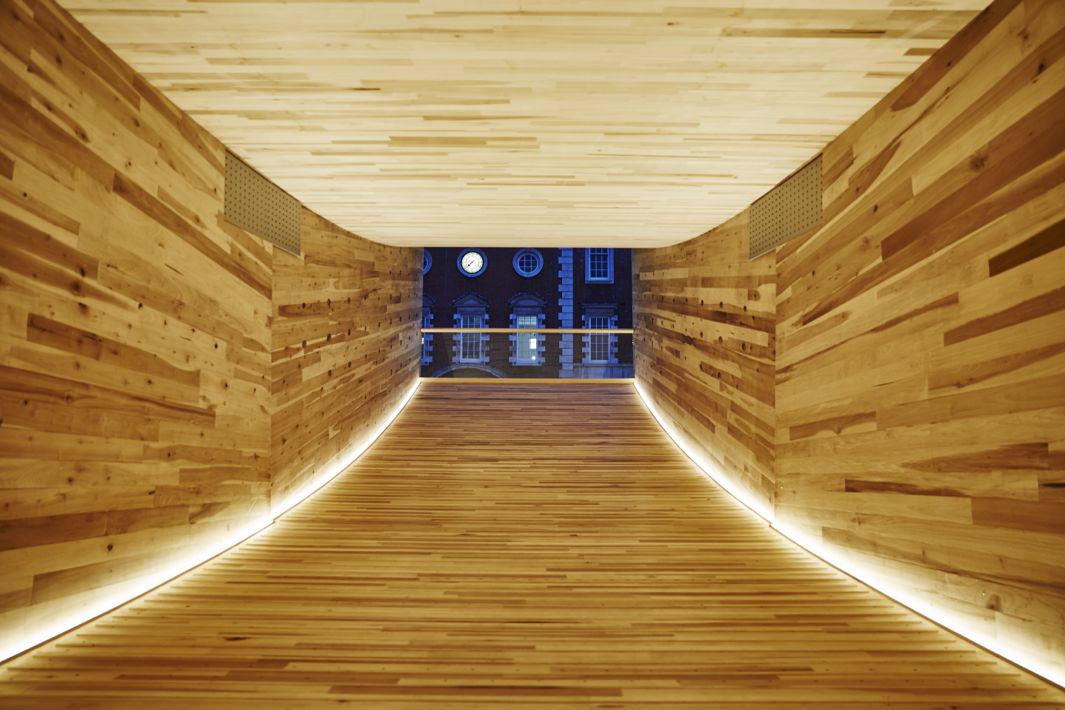 The structure is anchored to a wooden cradle filled with 20 tons of steel counterweights. Thanks to all this impressive engineering, the slender structure can support 60 people on one end without turning into a giant see-saw.