To cheer up travelers stuck in airport purgatory, Amsterdam's airport has recently commissioned prominent Dutch designers to install a giant clock whose numbers are painted on by human hands and a dreamy wall of three-dimensional clouds. Now JFK's Terminal 4 is using design to freshen up its image and inject some personality into the busy travel hub with a cheerful new logo and directional signage from branding firm Base Design.
"Throughout the project we considered how people felt when they travel," Base Partner and Creative Director Min Lew said in a press release. "It's a stressful experience. Probably because up until recently, airports were designed around airplanes and efficiency—not the people going through them."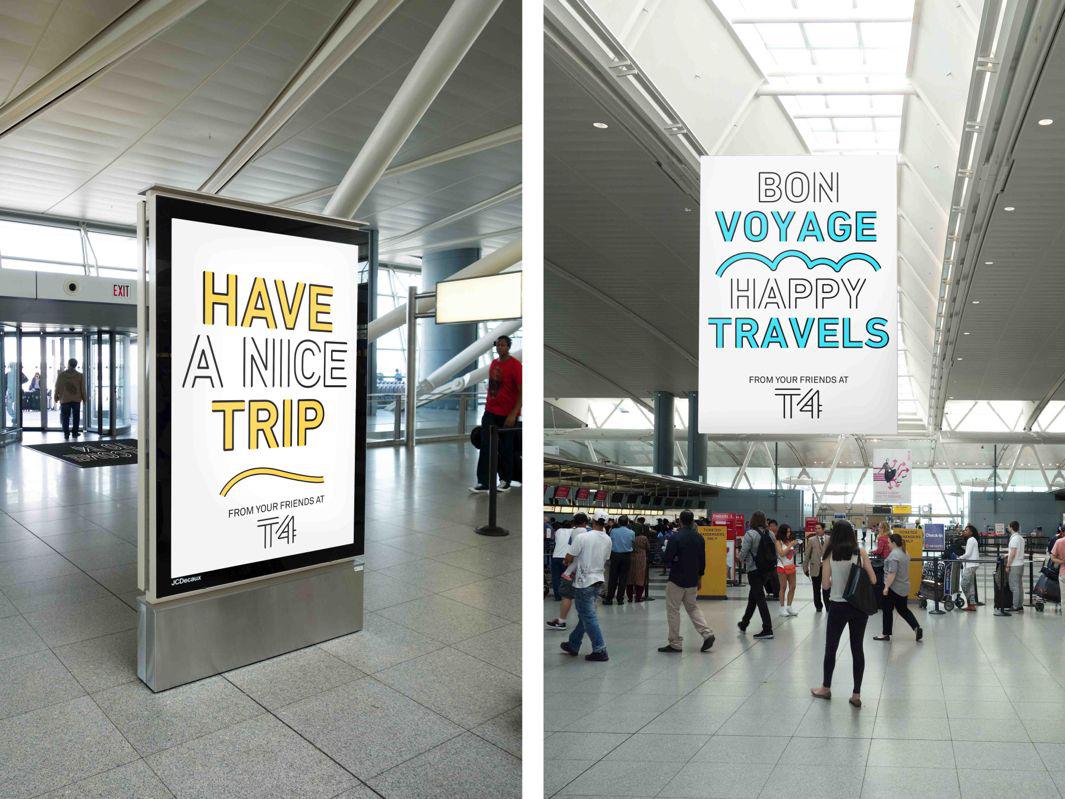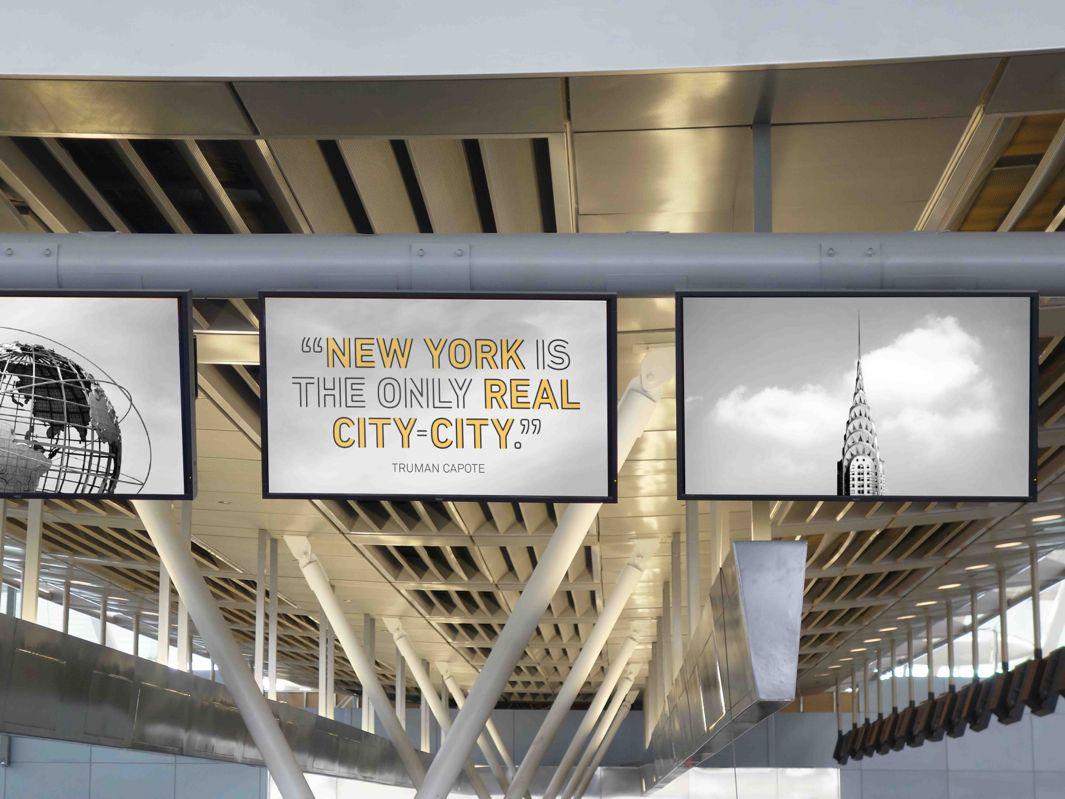 JFKIAT, which manages Terminal 4 (the only air terminal in North America operated by a private management company), commissioned Base Design "to create a terminal with human experience in mind," according to a project description, and to "rethink the stereotypical, anxiety-ridden airport experience" to "change a traveler's experience from apprehension and confusion to reliable ease and efficiency, with thoughtful and unexpected human touches along the way."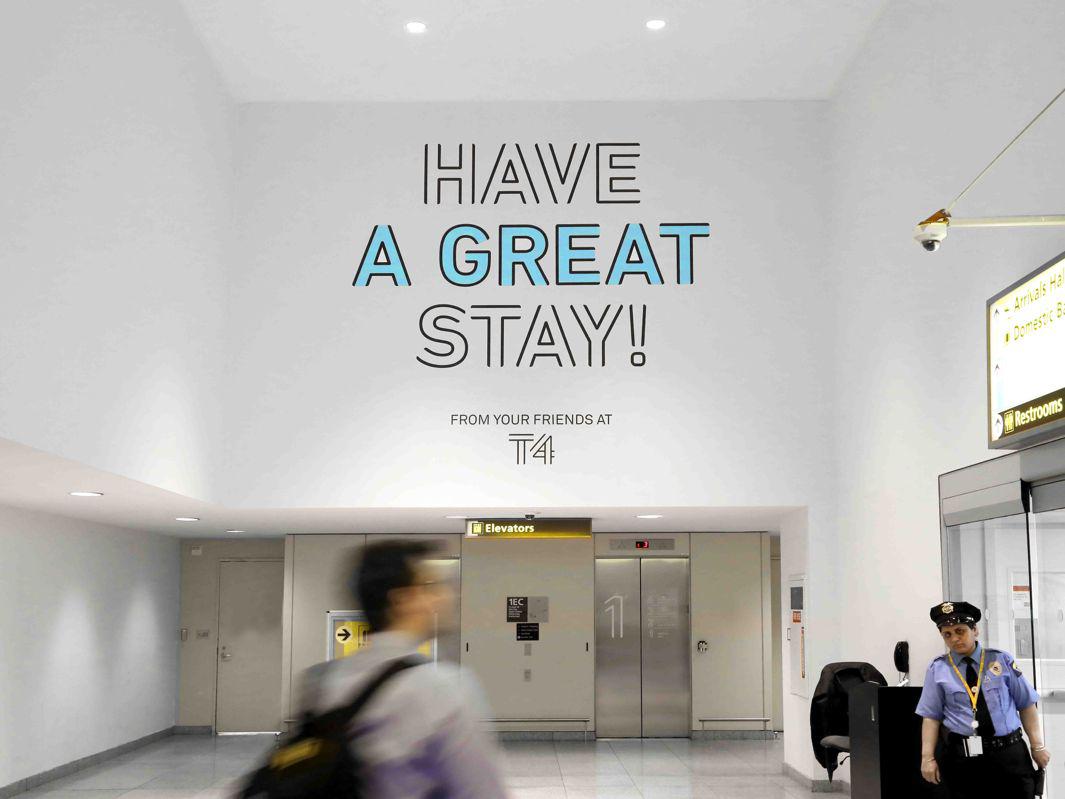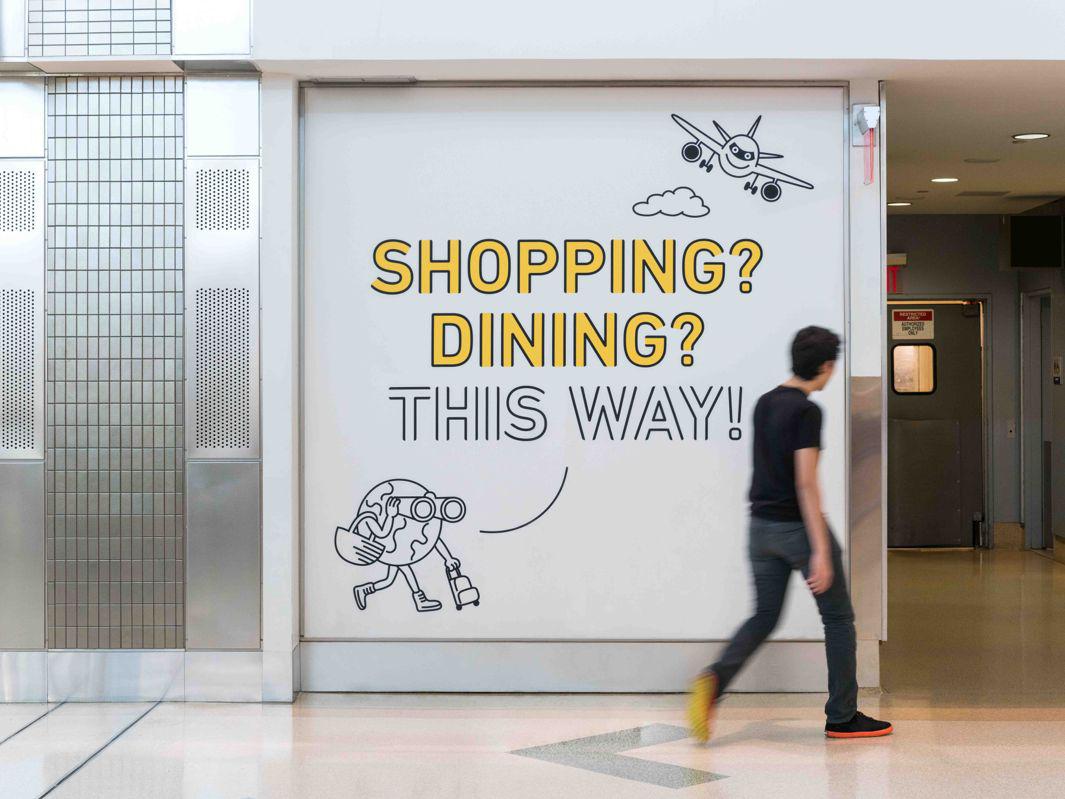 Base Design developed a custom typeface; commissioned drawings from illustrator Tomi Um that will be placed in retail corridors on pillars to guide people toward bars and restaurants; and adopted a "vibrant, joyful color palette to render the terminal environment fresh, fun, approachable, and eye-catching."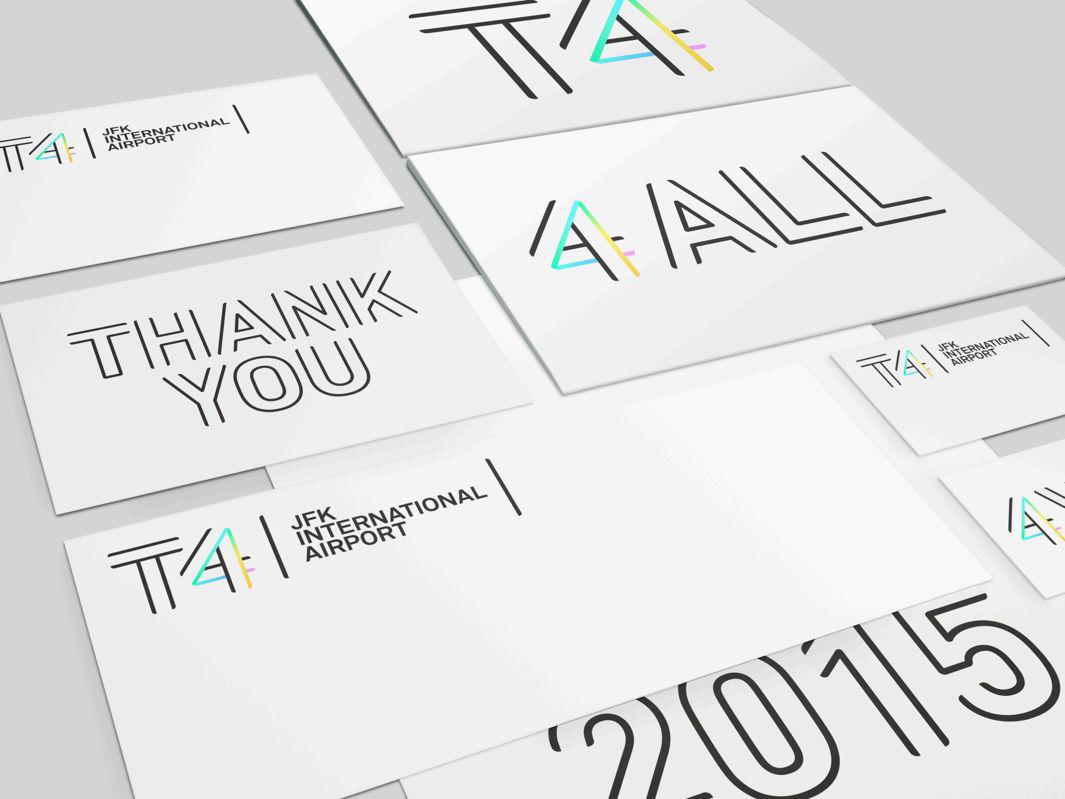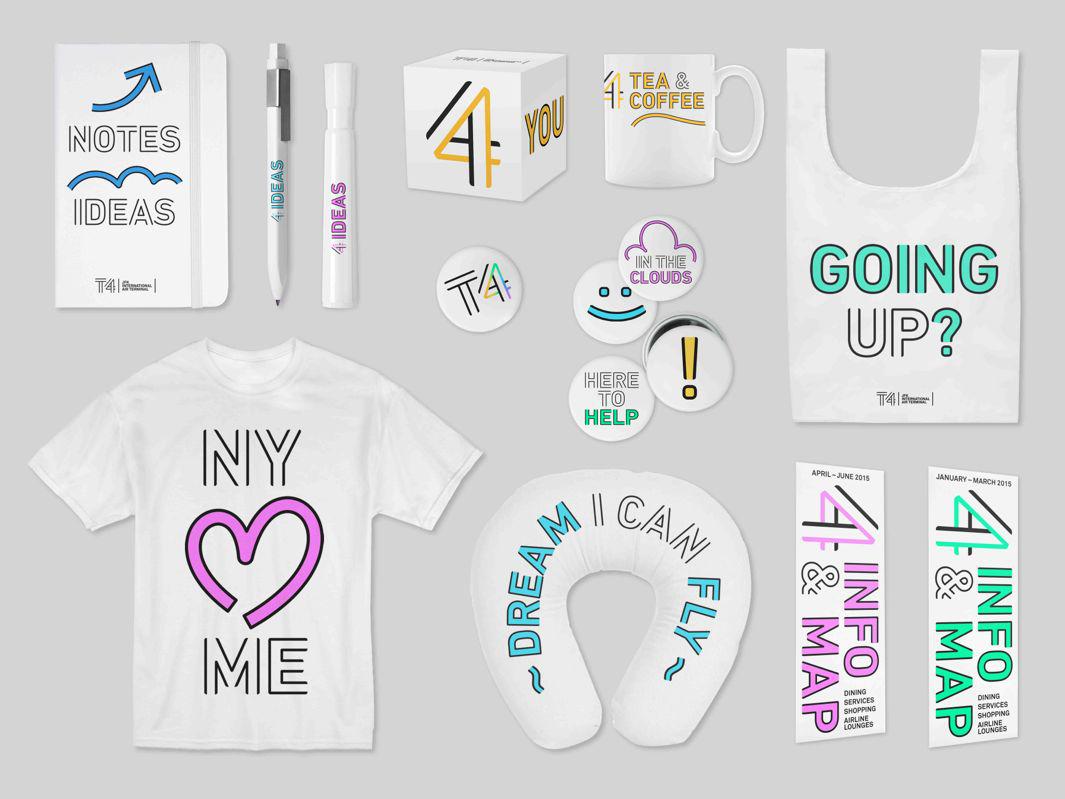 To further "infuse personality into the terminal experience," additional features will be rolled out over the course of the year including new signage in the arrival hall, digital directories, elevators, retail corridors, stair graphics, gates graphics, and a large logo on the west side of the building as well as trivia and quotes about New York that will be posted on the pillars and walls to welcome visitors.