Sarah Paulson showed up at Sunday night's Emmys like she meant to win. Her plunging spring-green gown, sequined from top to bottom with abstract, vaguely floral embellishments, was a perfect choice for Paulson's comportment: elegant, sexy, and magnetic.
Paulson did win a much-deserved trophy for outstanding lead actress in a limited series or movie, for her role as Marcia Clark in American Crime Story: The People v. O.J. Simpson. Not all of the night's fashion winners were rewarded so handsomely, but their accomplishments in style made the show worth watching in the first place.
Like Olivia Wilde at the CFDA Fashion Awards in June, Kerry Washington capitalized on her pregnancy curves with a gorgeous cutout gown. The strapless lapels, attached cape, and Washington's tuxedo nails make the case that black formalwear doesn't have to be boring.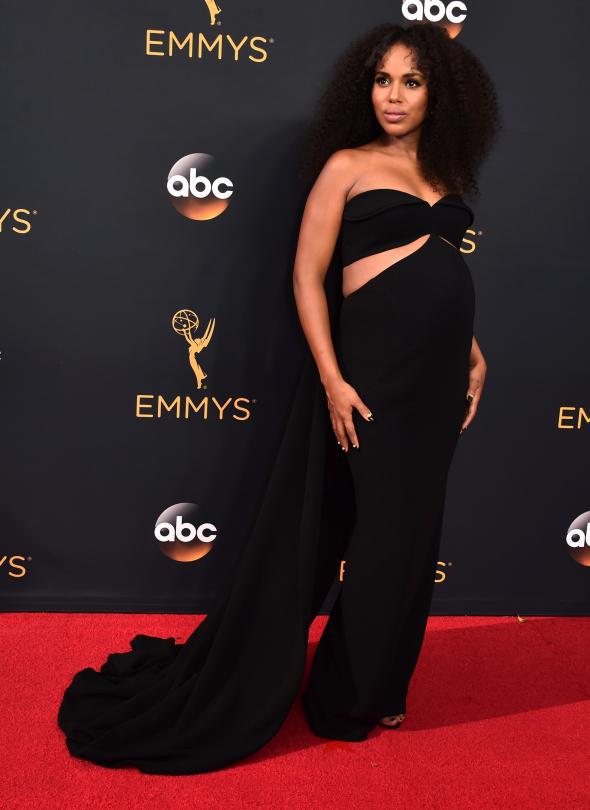 Like many women at Sunday's show, Keri Russell opted for a looser, less revealing gown with meticulous structure and a dramatic train.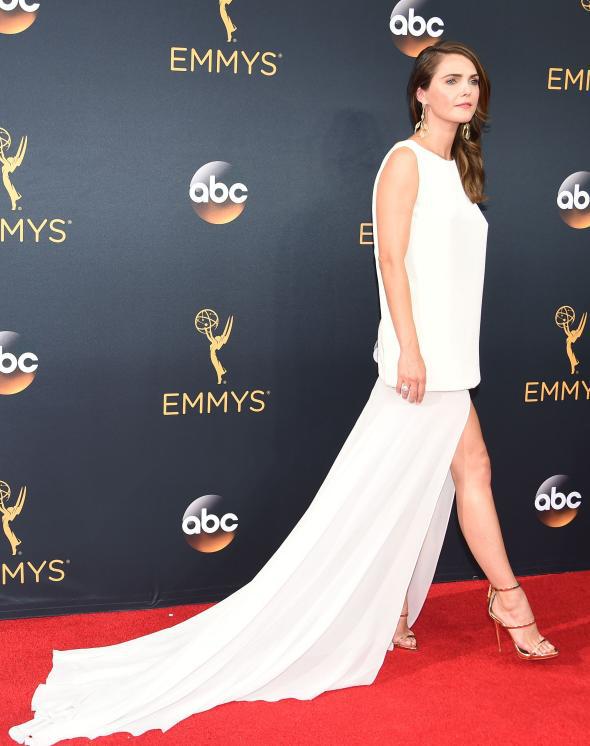 Those who showed more collarbone and rib all did so in pretty much the same way. The cutout paradox is such that the more women wear them, the less sexy they get.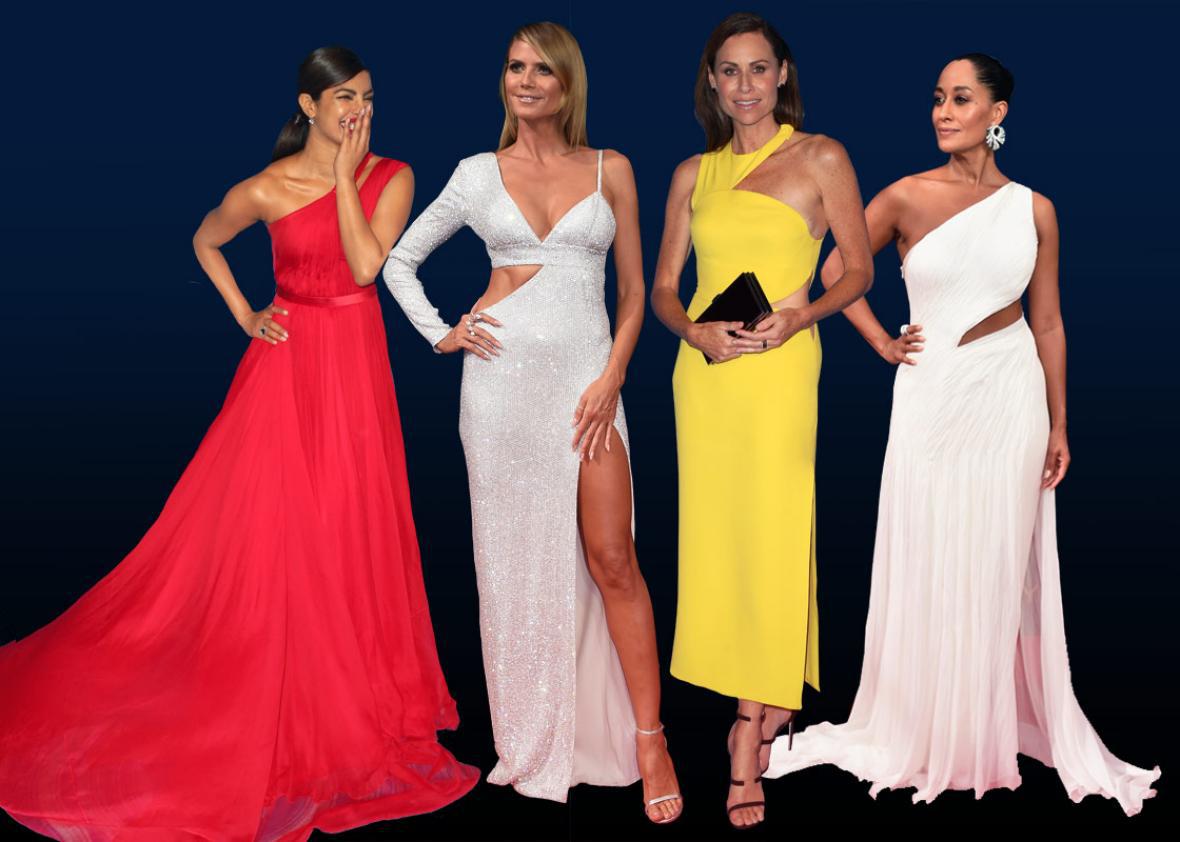 On the other end of the originality spectrum, Transparent star Gaby Hoffmann and showrunner Jill Soloway have more wardrobe personality than half the stars at the Emmys put together. These two are redefining what it means for a woman to have red-carpet sex appeal in 2016. They also have impeccable shoe game: Look at those velvet heels and power-clash sneaks!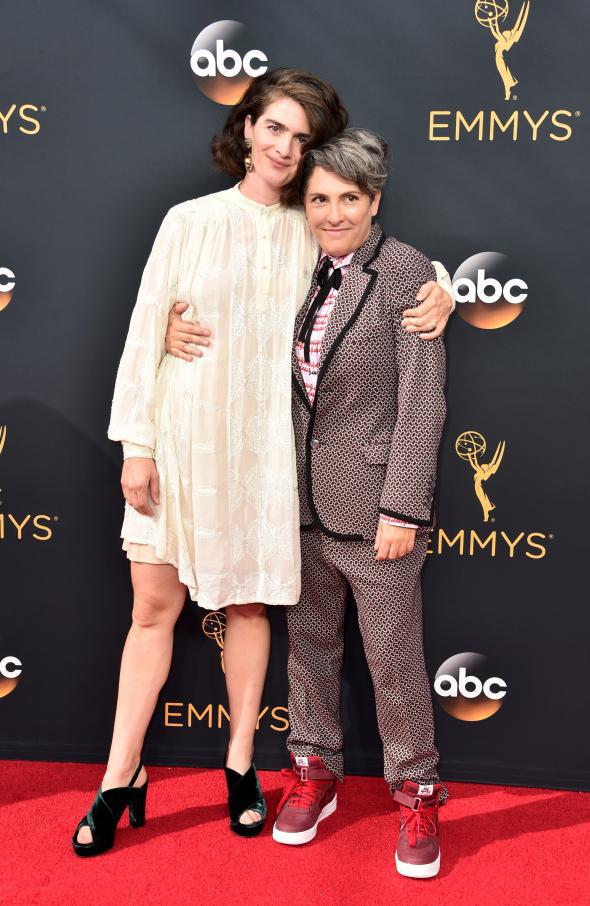 Yara Shahidi's gown has it all: texture, movement, structure, shine, a dynamic multi-layered pattern. It also looks comfortable enough to wear to dinner.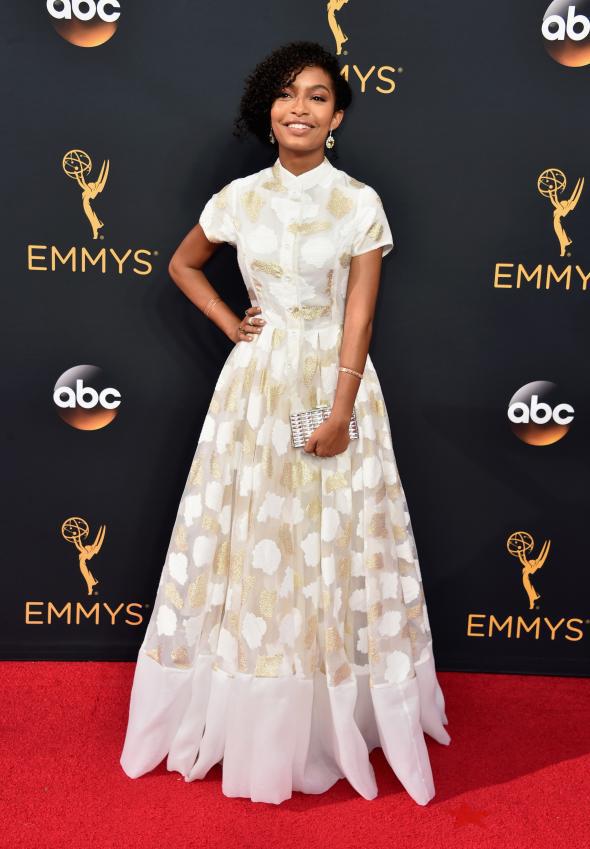 More dark velvet from the Transparent cast, and I don't hate it. (The '90s are back—have you not heard?) Kathryn Hahn's choice isn't "flattering" in the traditional sense (many women would nix it for the multi-angle glimpses of sideboob), but it's got a funky kind of character that matches Hahn's sense of humor.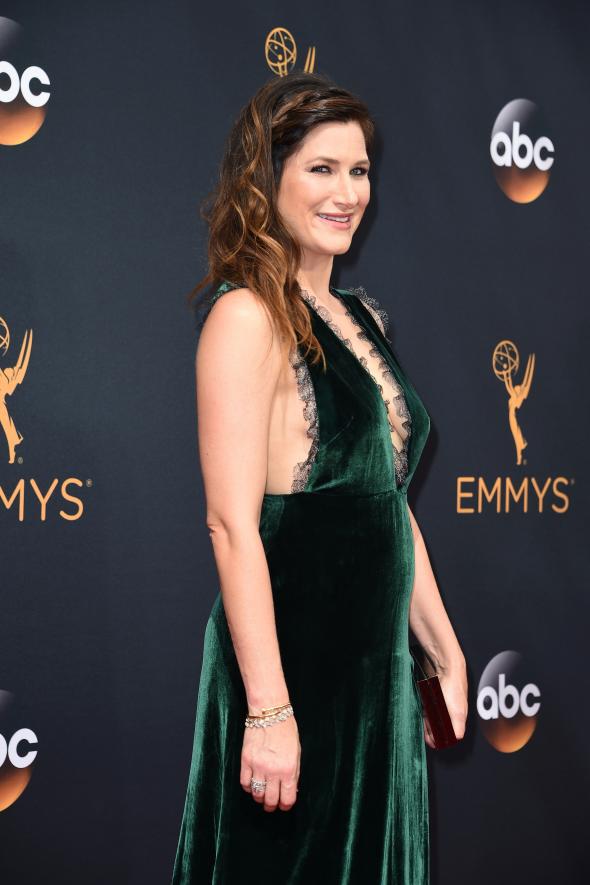 What exactly is the endgame of Anna Chlumsky's dress? This mauve carpet pad–cum–evening gown looks like it could zip into a sleeping bag after the afterparty. Kudos to Chlumsky for passing on body-hugging glamour in favor of something quilted and strange.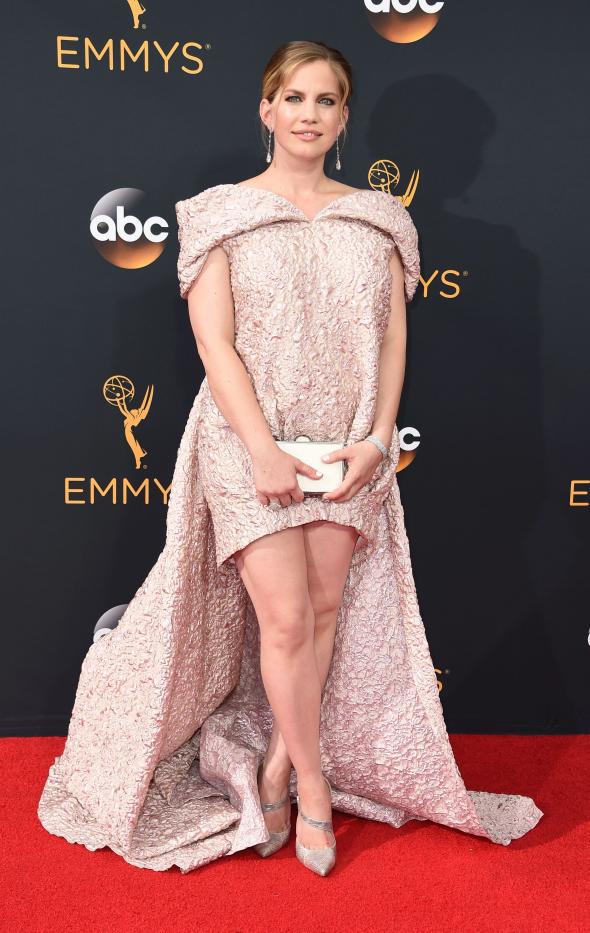 Natasha Lyonne's face is what happens when a movie/TV star feels like a movie/TV star at an event for movie/TV stars. Her sensational geometric ensemble looks perfect on her, and it looks like she feels perfect in it. I could watch her pose all night in this.