Democratic presidential nominee Hillary Clinton has received plenty of advice during the course of her campaign, including plenty of commands to smile more often. Joe Scarborough tweeted the imperative "Smile. You just had a big night" at Hillary during the primaries. Atlantic editor Steve Clemons repeated the suggestion when she accepted the nomination. RNC head Reince Priebus criticized Hillary for having "no smile" during this month's military forum aboard the Intrepid. And this week, the Democratic former governor of Pennsylvania Ed Rendell added his voice to the mix:
This consensus is intriguing for a number of reasons. Obviously, no one would dare contest the notion that a woman should appear pleasant and happy at all times for the benefit of Joe Scarborough. But the thing is, Hillary smiles all the time. Many, many pictures of Hillary on the campaign trail feature her making the same nonthreatening, studiedly happy face. Meanwhile, her opponent, Donald Trump, spends most of his time furrowing his eyebrows and pressing his lips into a duckface in his impression of a serious politician, as you see in the picture above. Why isn't Reince Priebus worried that voters will reject Trump if he doesn't turn that frown upside down?
We at Slate are committed to ending double standards such as this one, which puts Trump at an unfair electoral disadvantage. Because if Clinton needs to smile more, then Trump needs to smile way more. Unfortunately, most of his attempts at smiling result in a toothless rictus that frightens children. His smile is going to need a lot of work if he wants Americans to feel comfortable with him. Where is Ed Rendell when we need him?!?
Below, we have provided pro bono to Trump's campaign team some close readings of the candidate's smirks and grimaces, with pointers on how Trump can improve his smile ahead of Monday's debate.
The Crying-on-the-Inside Smile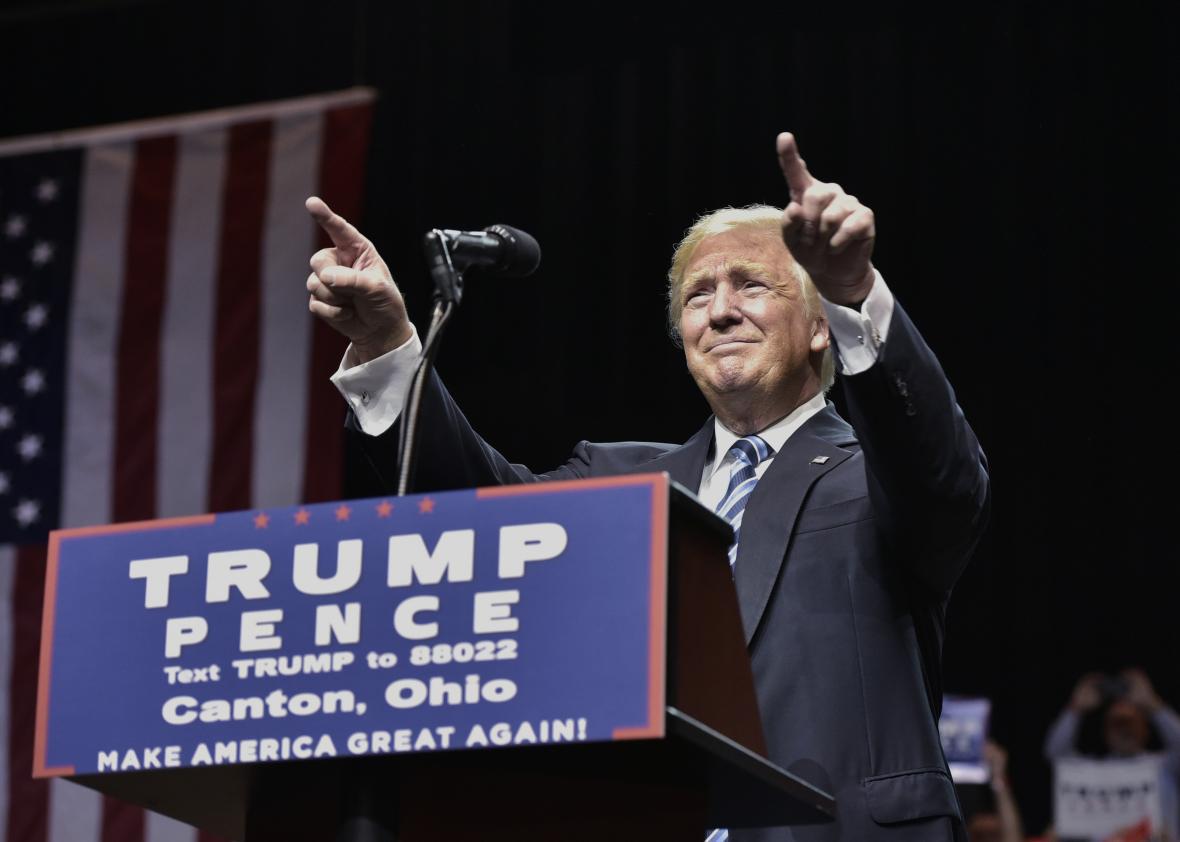 Fans of Project Runway know what this smirk is missing: a smize. While Trump's lips say, "I am pleased," his eyes say, "I have no reason to live." No amount of double-pointing can cover the facts: Donald is on the brink of sobbing here. Loosen up, baby! Why you gotta be so serious?
The Augustus Gloop Smile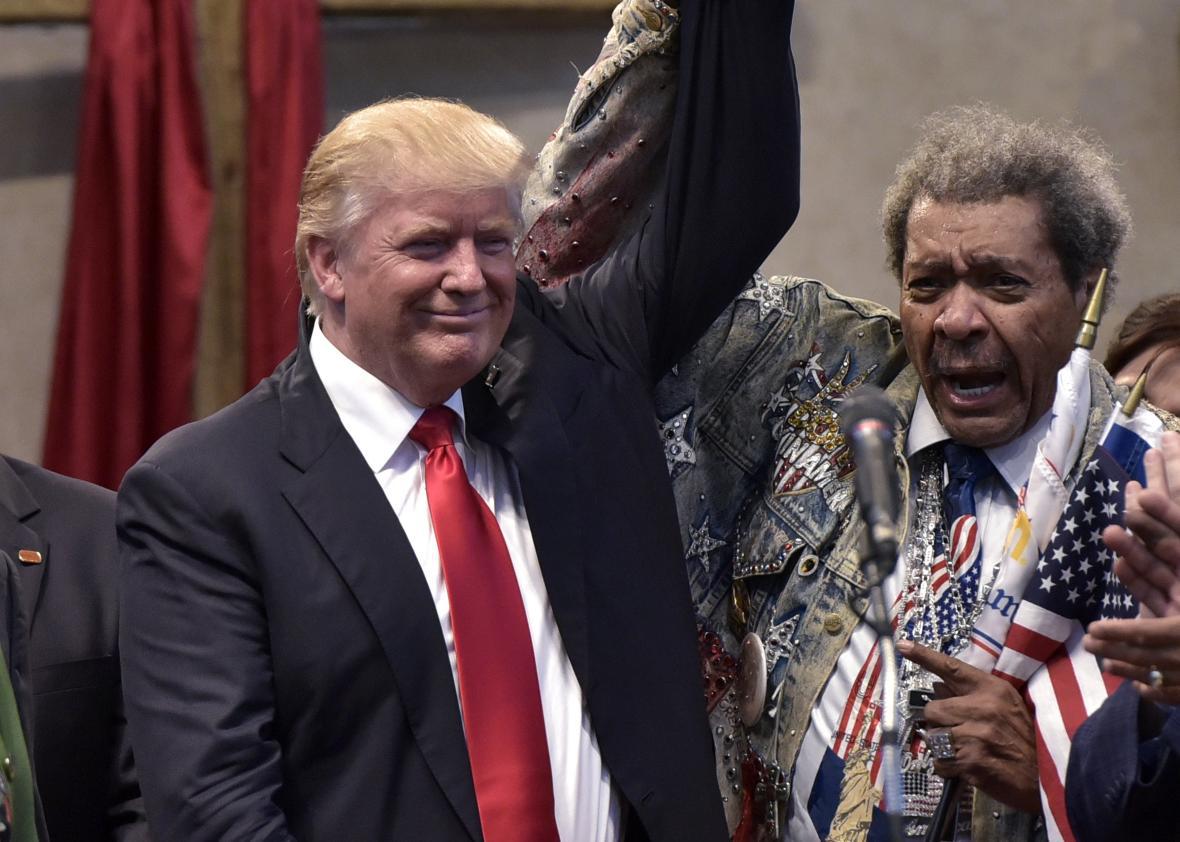 With this smug grin, Trump looks like a big, old, yellow cat who ate the canary. (In this case, eating the canary = finding a person of color to stump for him.) Self-satisfaction is a huge turn-off for the electorate—what, Donald, you too stuck-up to give us a real smile?
The "I Don't Understand What You're Talking About So I'm Just Going to Smile and Nod" Smile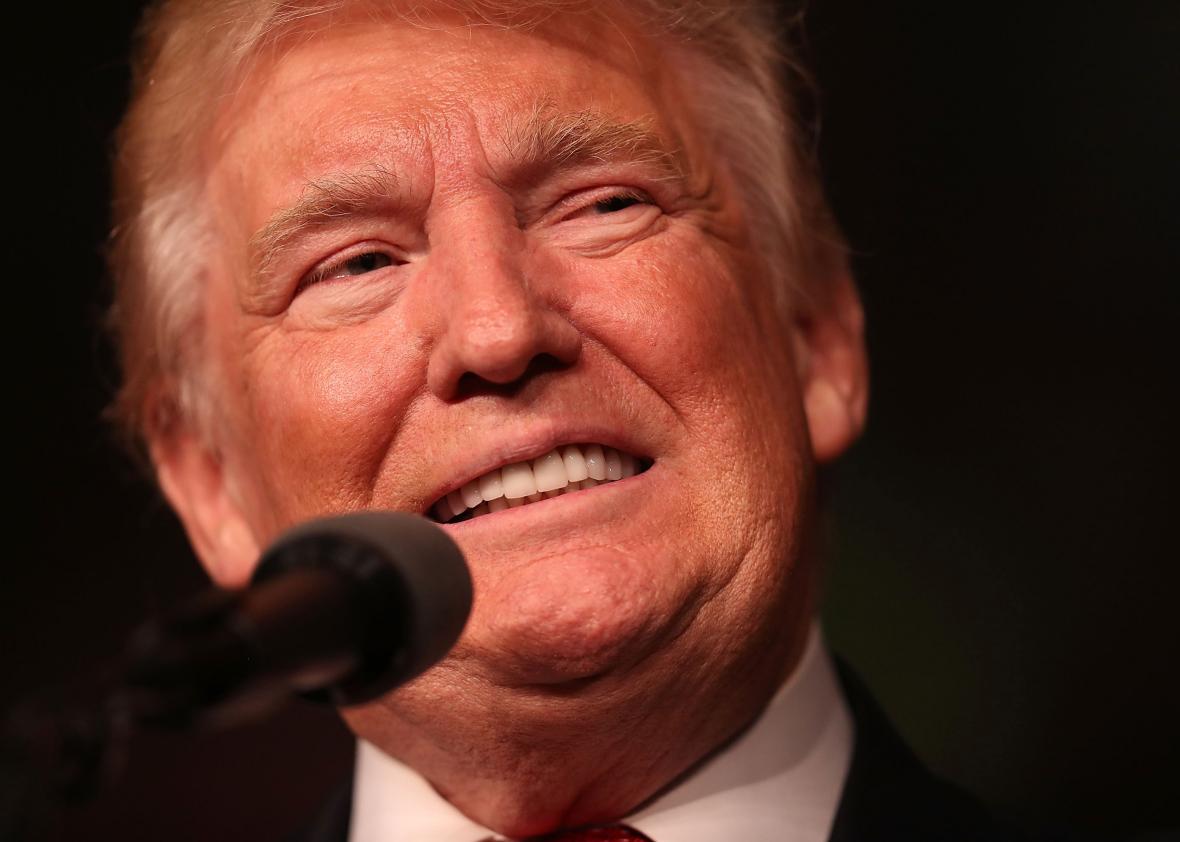 On the bright side, this one features a rare glimpse at Trump's teeth, which aren't bad. Show us those pearly whites more often, Donny boy! You got a pretty mouth.
The Laughing-at-His-Own-Joke Smile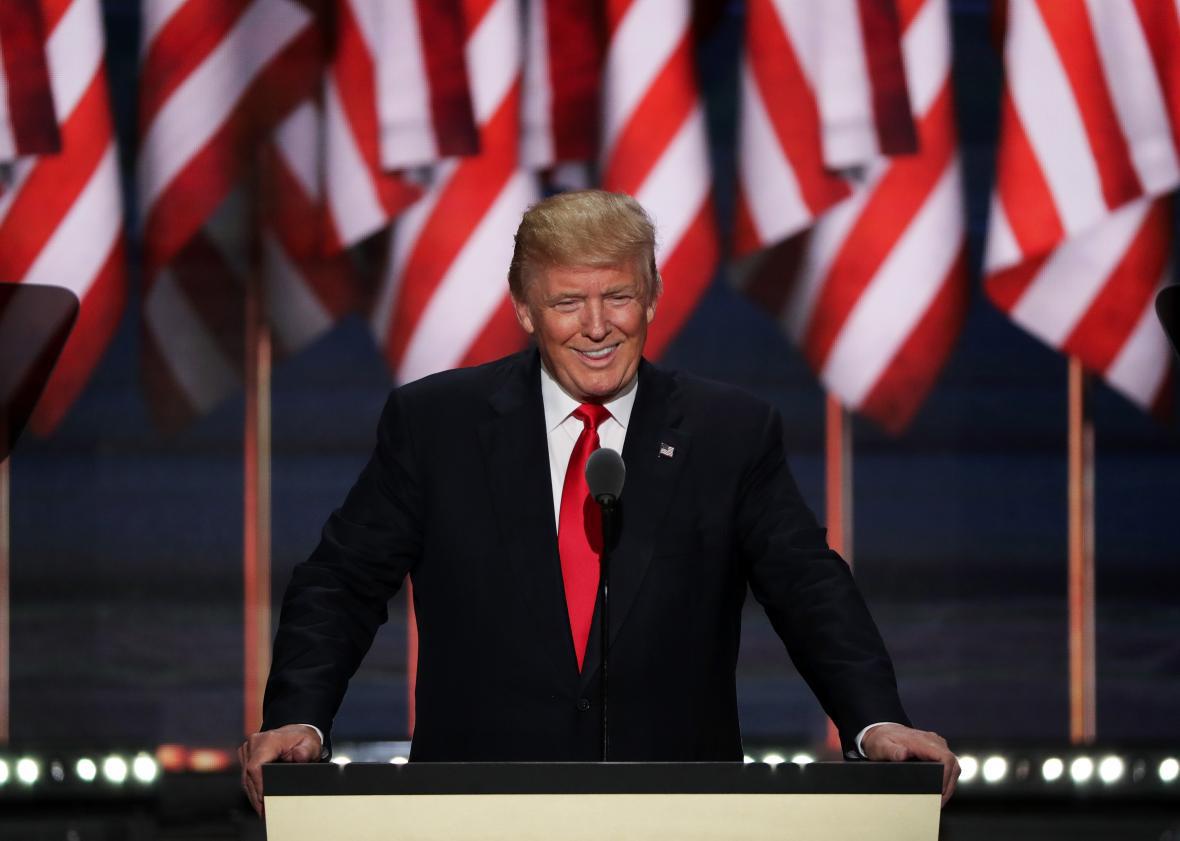 A dorky chortle practically emanates from this photograph. We get that you just want to be one of the guys'n'gals, Don, but you need to come across as more accommodating and eager-to-please while you're at it.
The Almost-Human Smile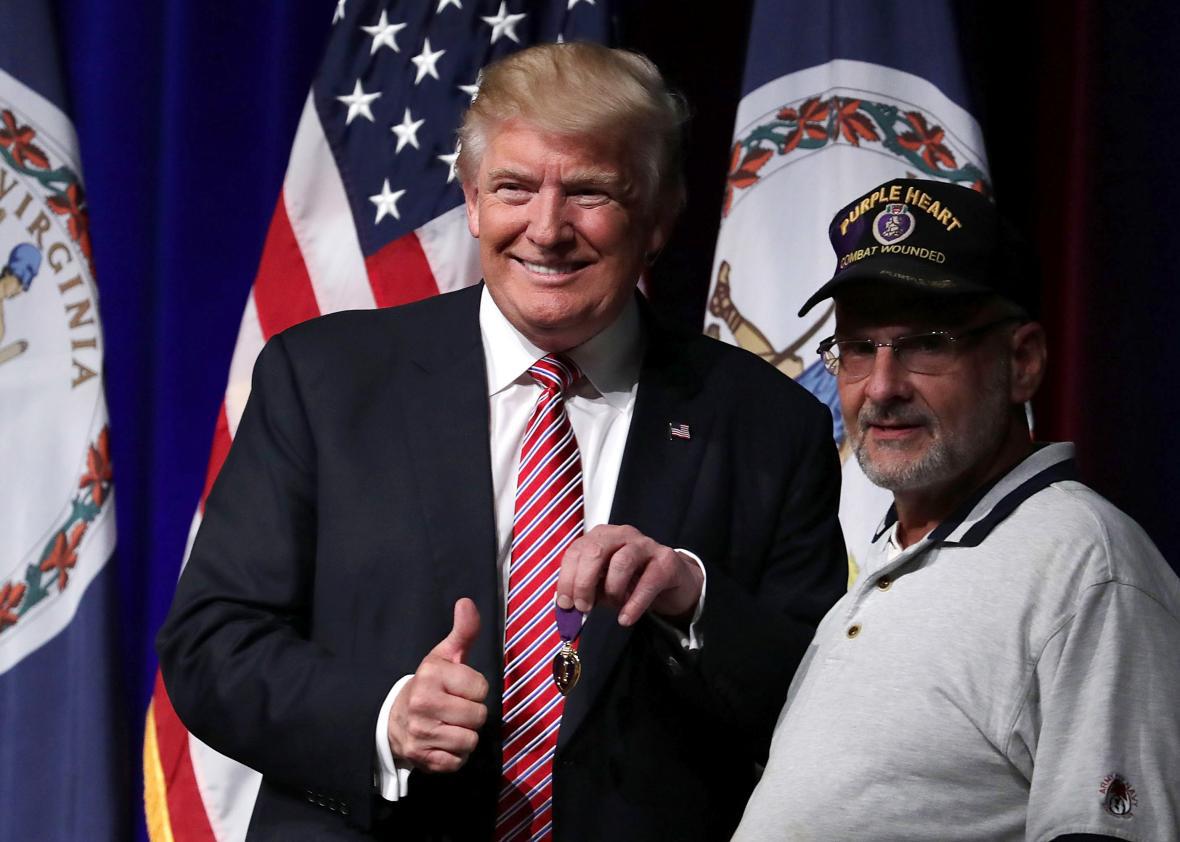 Smize: check. Teeth: check. Relaxed confidence: sort-of check—his facial muscles and posture feel a little tense. But we're getting somewhere. Just hold that face for the next six and a half weeks, Donald, and maybe, just maybe, people will find you likeable enough.