A whimsical new Japanese kindergarten built on the bones of a former two-story home in Okazaki, Japan, the Clover House by Chinese firm MAD Architects has views of paddy fields and mountains—and an exterior slide that lets kids escape through a second-floor window to a playground below.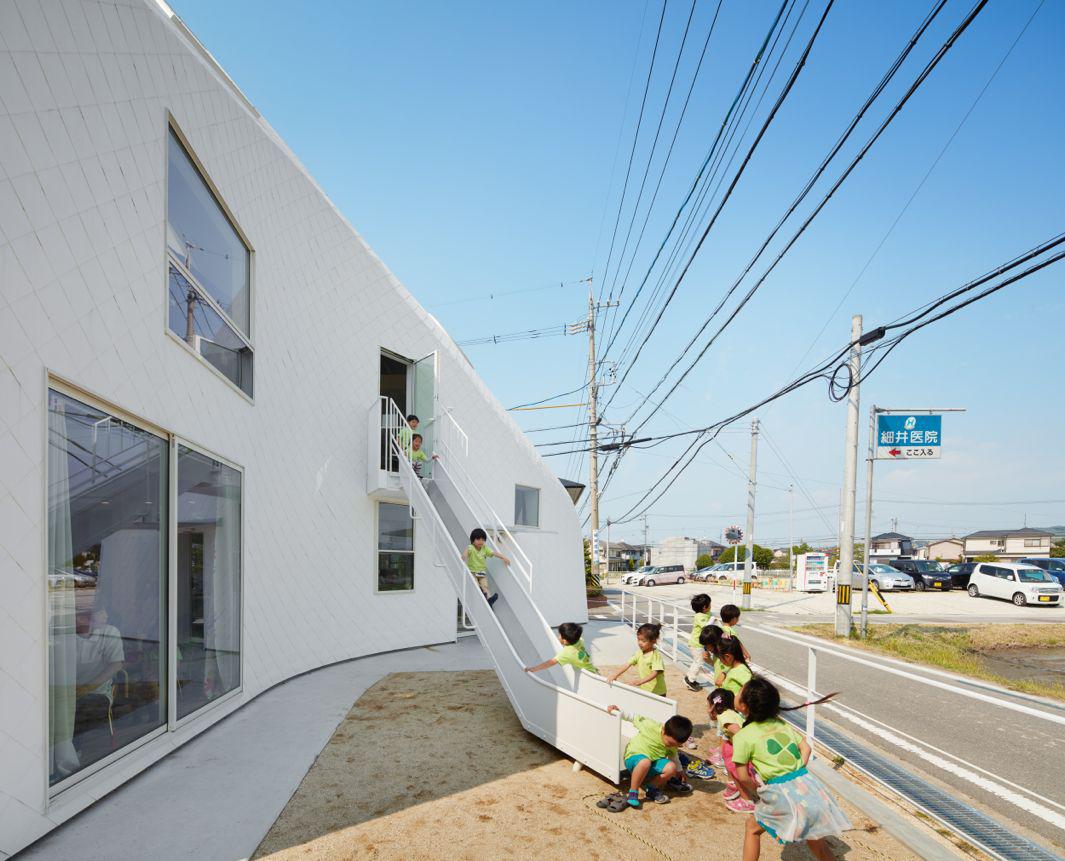 The modern structure was designed to help siblings Kentaro and Tamaki Nara, who formerly ran the kindergarten out of an old family home, expand the school while maintaining a homey (in the streamlined Japanese sense of the word) feel.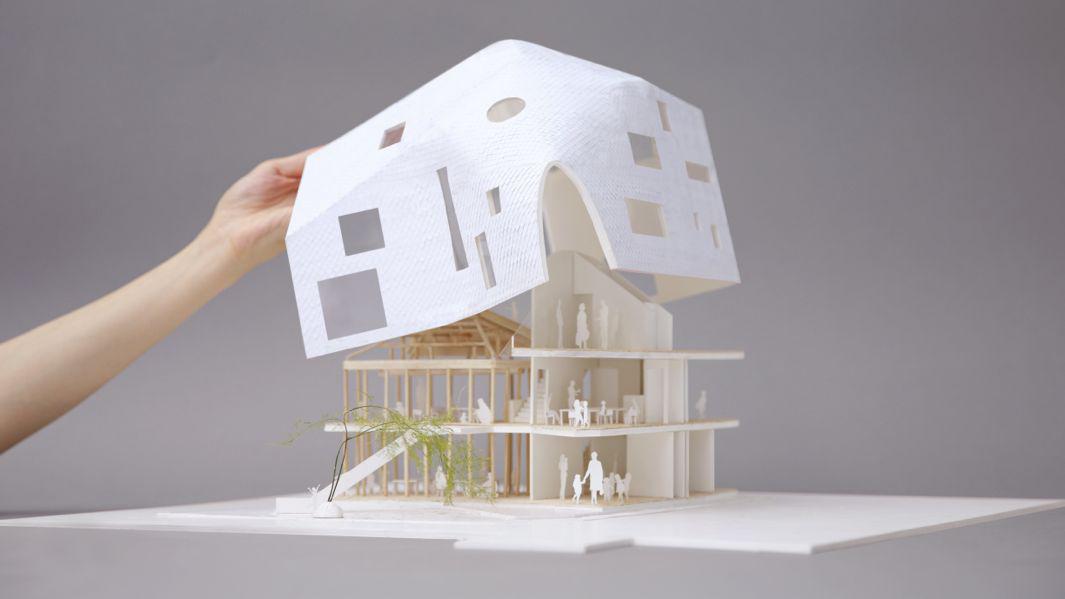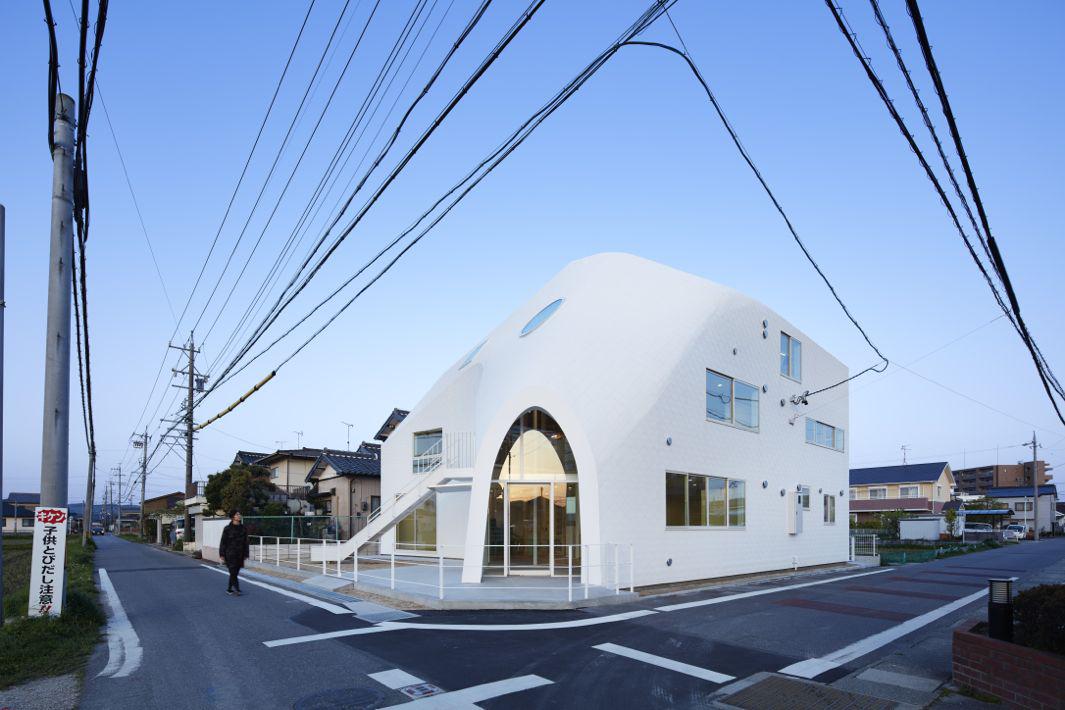 "It was important to create a kindergarten that felt like a home, and give the kids the best possible house to grow up in, one that promotes their learning and creativity," MAD Architects founder and principal partner Ma Yansong said in a project description.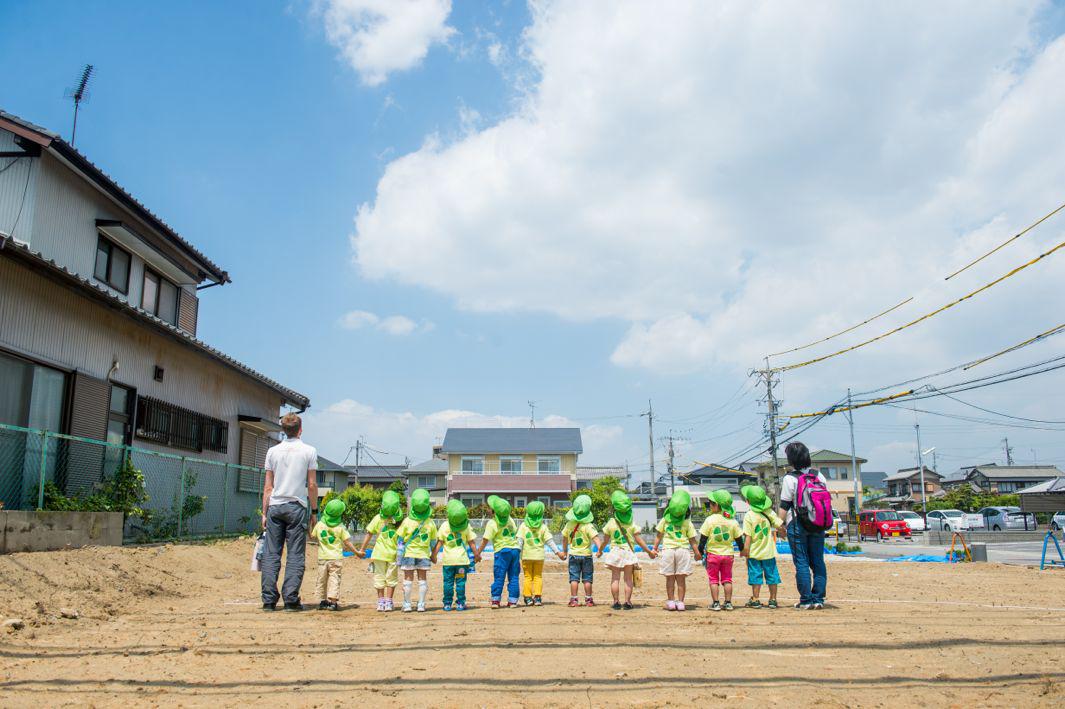 To keep construction costs down, MAD decided to repurpose the bones of the existing 1,130-square-foot wooden prefab house, which they incorporated into the new design. "The original wooden structure is present throughout the main learning area as a symbolic memory of Clover House's history," the architects said.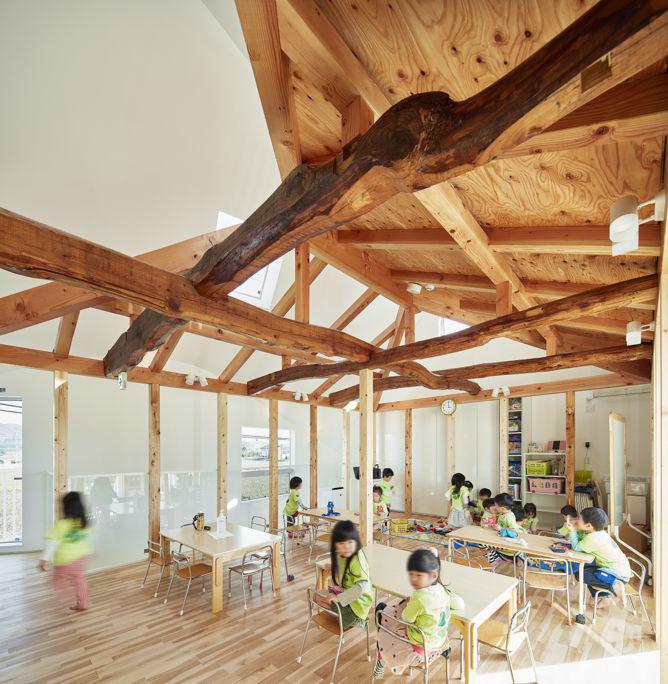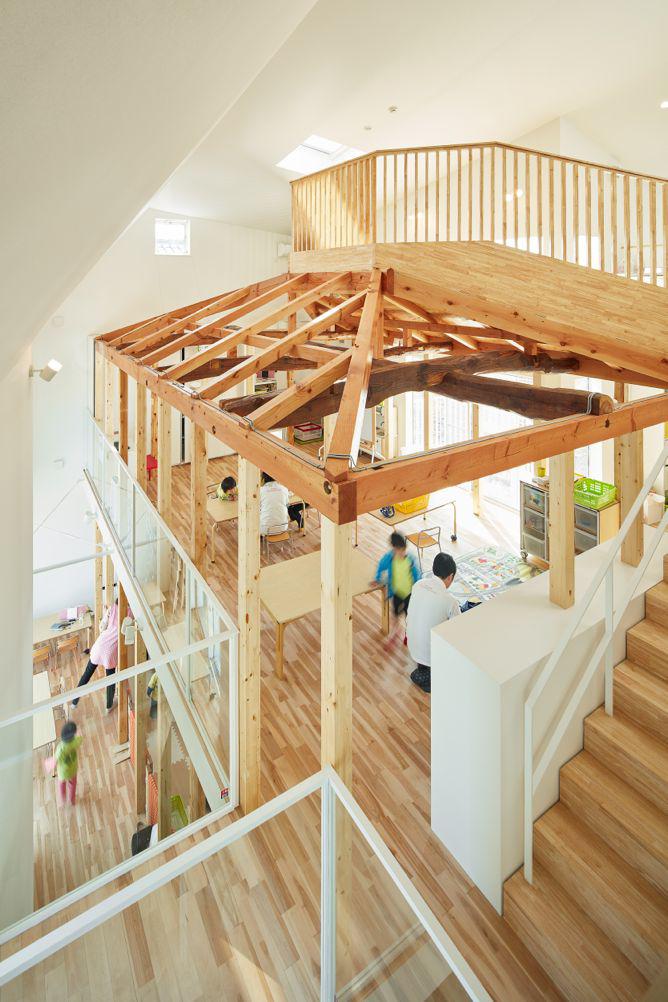 They chose a mishmash of window geometries that allow the natural light to create "ever-changing shadows" to encourage imagination, with a layout that focus on creating a variety of spaces for different activities. "We have designed the building from a child's point of view," said Ma.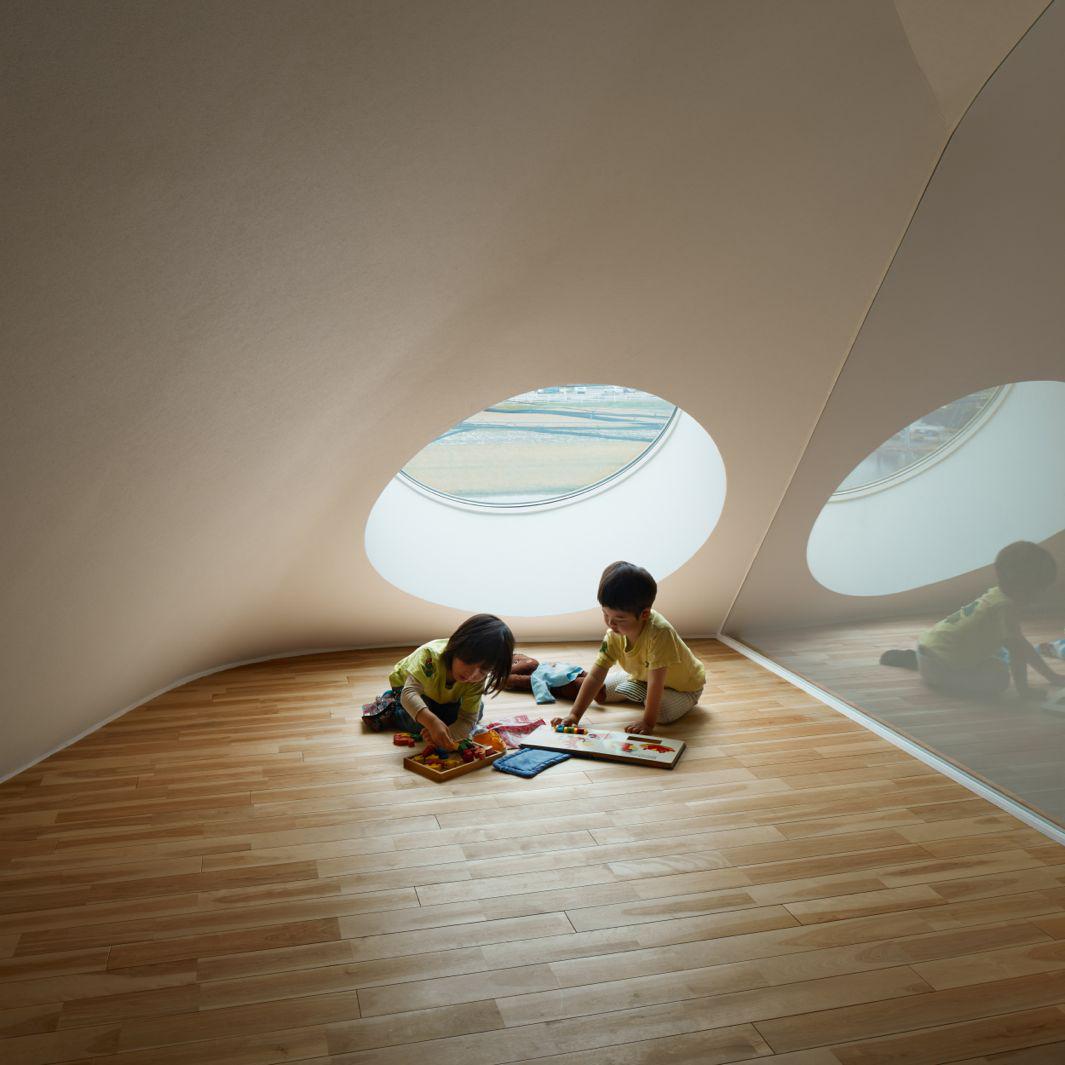 Using the house's pitched roof structure as a point of departure allowed the architects to create "dynamic interior spaces," while they described the soft, organic form of the house as reminiscent of a magical cave or a pop-up fort.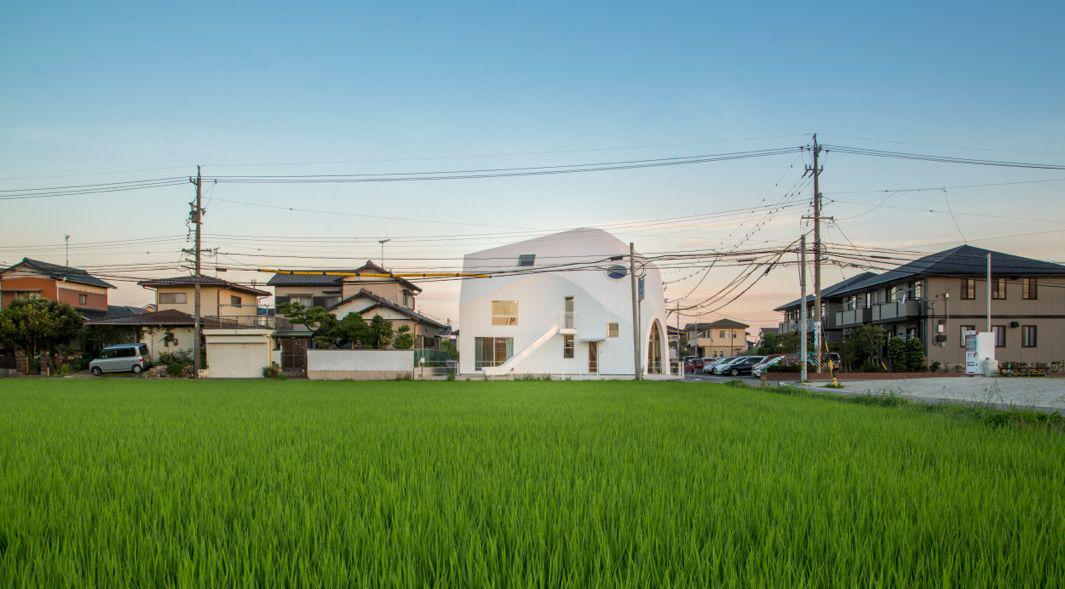 "We wanted to create a playful piece of architecture that would stay in the memory of the [kids] when they have grown up," Ma said.