ABC: The Alphabet From the Sky by designer Benedikt Gross and geographer Joey Lee is a modern twist on the classic children's alphabet book where accidental letterforms are hidden in the contours of roads, buildings, rivers, lakes, fields, and other satellite imagery of U.S. landscapes.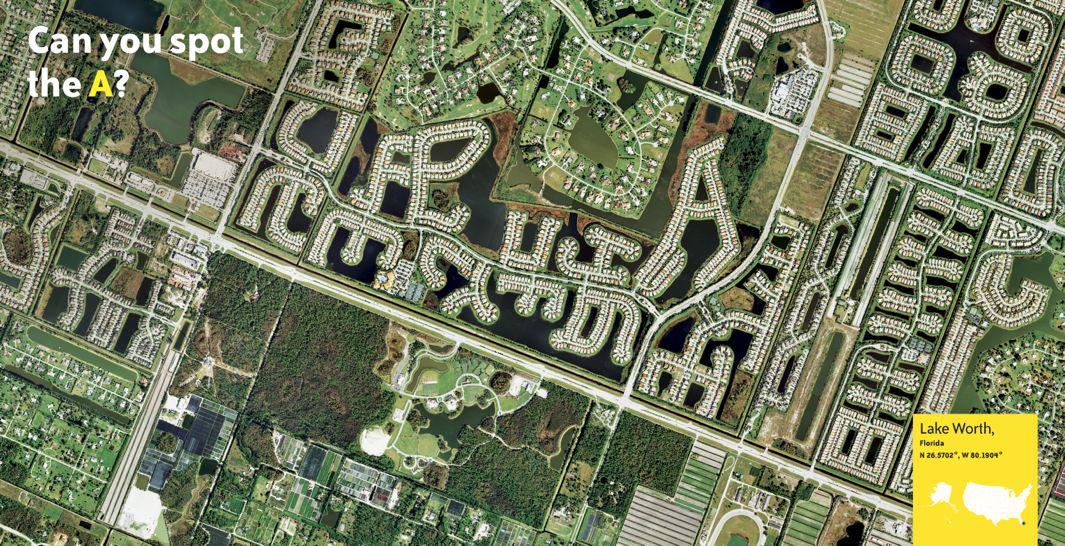 "The Alphabet From The Sky blends elements of geography, typography, and design to make an alphabet book for both children and adults," the authors said in a press release. We've heard the book called the 'Where's Waldo' or the 'I-Spy' of alphabet books."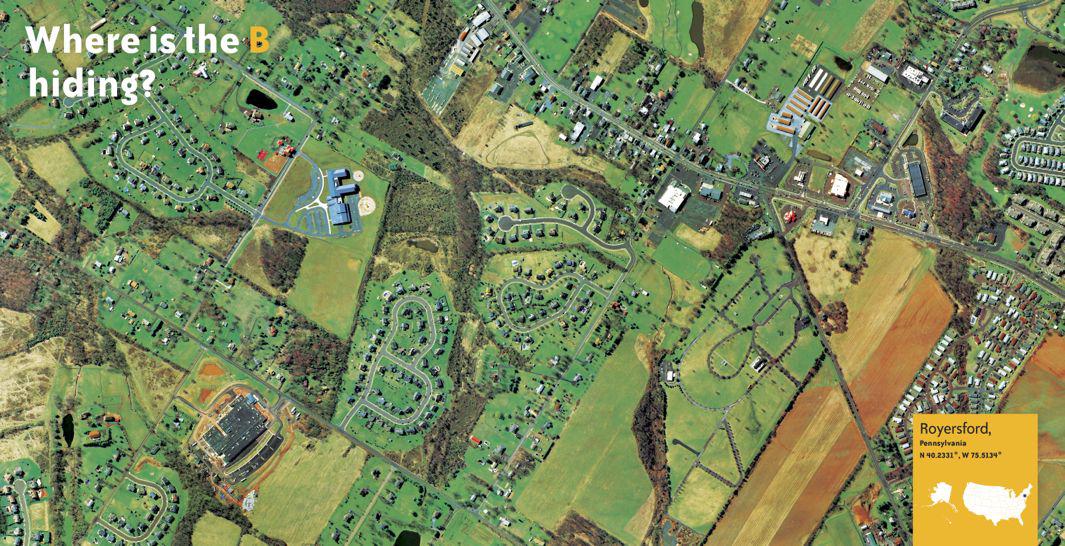 Gross and Lee first collaborated as summer researchers at the MIT Senseable City Lab and later launched a Kickstarter campaign to develop a "satellite image based alphabet searching algorithm" for their landscape-photography-based font, Aerial Bold. "The goal was then to create a fun and collaborative project, bringing together artists, designers, and scientists, to make a database and font from letterforms found in aerial imagery," they said.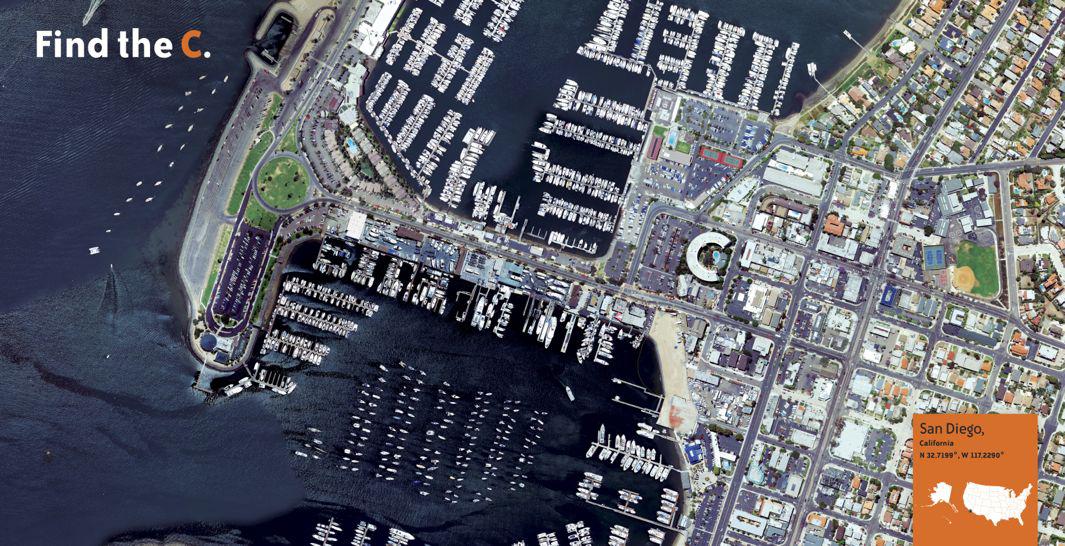 While anyone can use the Aerial Bold online "typewriter," the book was designed to capture a range of landscapes from cities to forests around the U.S. in the timeless format of an alphabet book.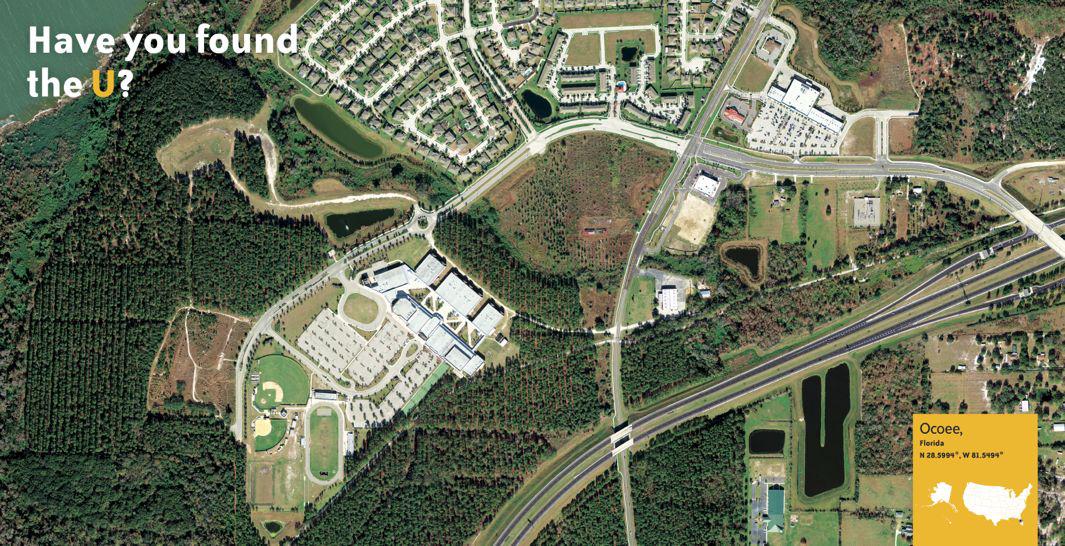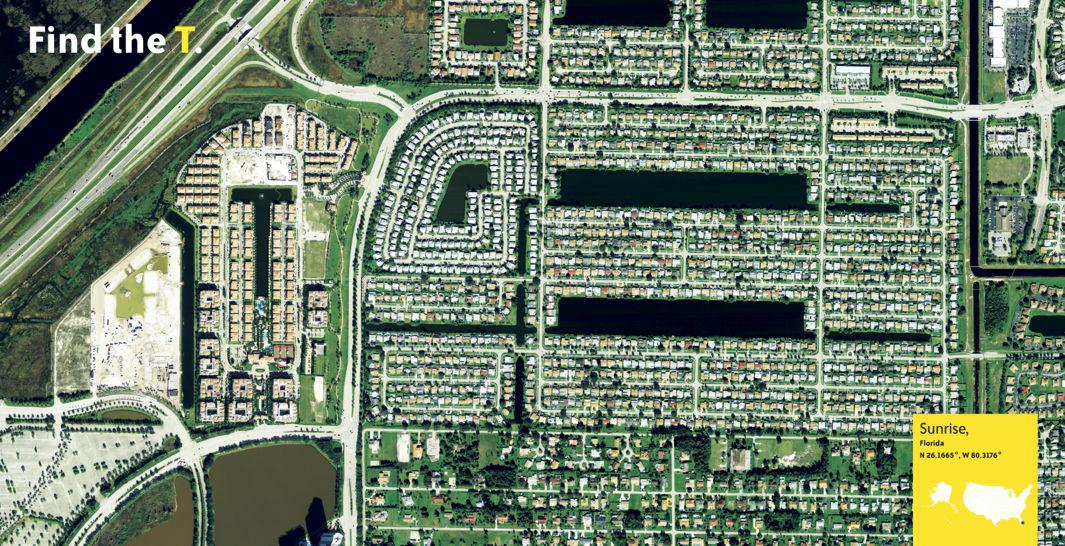 "While we would have loved to include the entire world, we had a unique opportunity to make a U.S.-specific book because the United States Geological Survey (USGS) provides open access to high-resolution aerial imagery for the entire country," they said. "We'd love one day to do additional countries."