The magnificent spectacle of synchronized swimming is held together with impeccably placed spangles, inhuman endurance, and one common pantry product: gelatin.
U.S. Olympic synchronized swimmers Anita Alvarez and Mariya Koroleva told Vogue that their team uses Knox gelatin, an unflavored powder that turns into a stiff gel when mixed with hot water. Apparently, synchronized swimmers all over the world comb this stuff into their hair before a competition, then let it dry into a hard candy shell that stays in one immovable piece while they swim. That's why their hairdos look like they're smushed under plastic facemasks on the medal stand.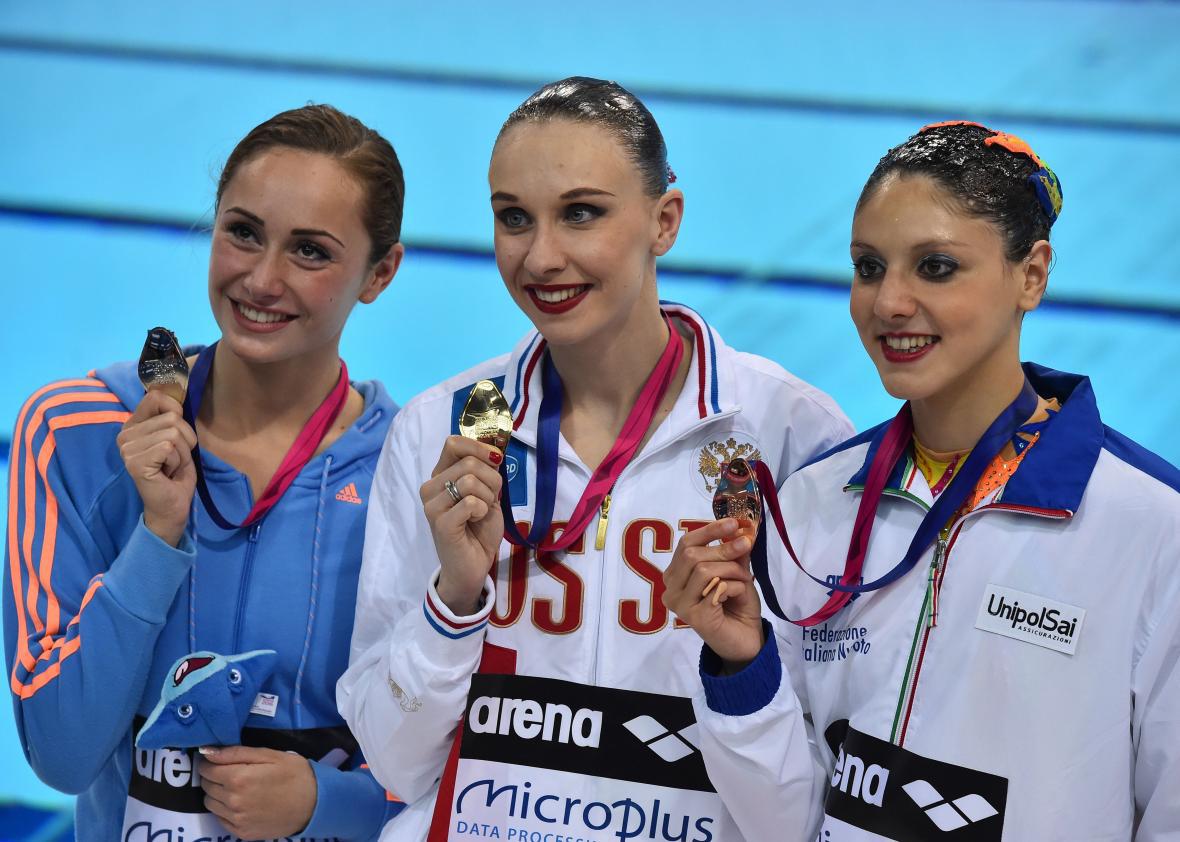 In the '60s heyday of synchronized swimming, Mic reports, athletes used Vaseline and Dippity-do, a curl-setting gel, to slick their hair back without risking flyaways that would plaster to their faces in the water. They'd also wear those famous swim caps dotted with fake flowers, or maybe ones with chin straps. But gelatin worked best: It didn't loosen in the water, and it couldn't fall out like a hair clip or cap might.
It's made by boiling animal flesh and bones, and it's very, very hard to get out of human hair.
But just look at that shine!
The Knox company used to market its product as a diet aid and health supplement for stronger nails. It also created the gelatin for the first-ever pharmaceutical gel caps. If only 19th-century founder Charles B. Knox had lived to see the glorious hair-shellacking, blackhead-removing phase of his shrewd innovation.