Dubai seems to be in a competition with itself to become the capital of world records, man-made firsts, and showy gimmicks—such as the world's largest indoor ski resort and a nearly opened indoor theme park poised to become the biggest on the planet—to distract visitors from the punishing weather.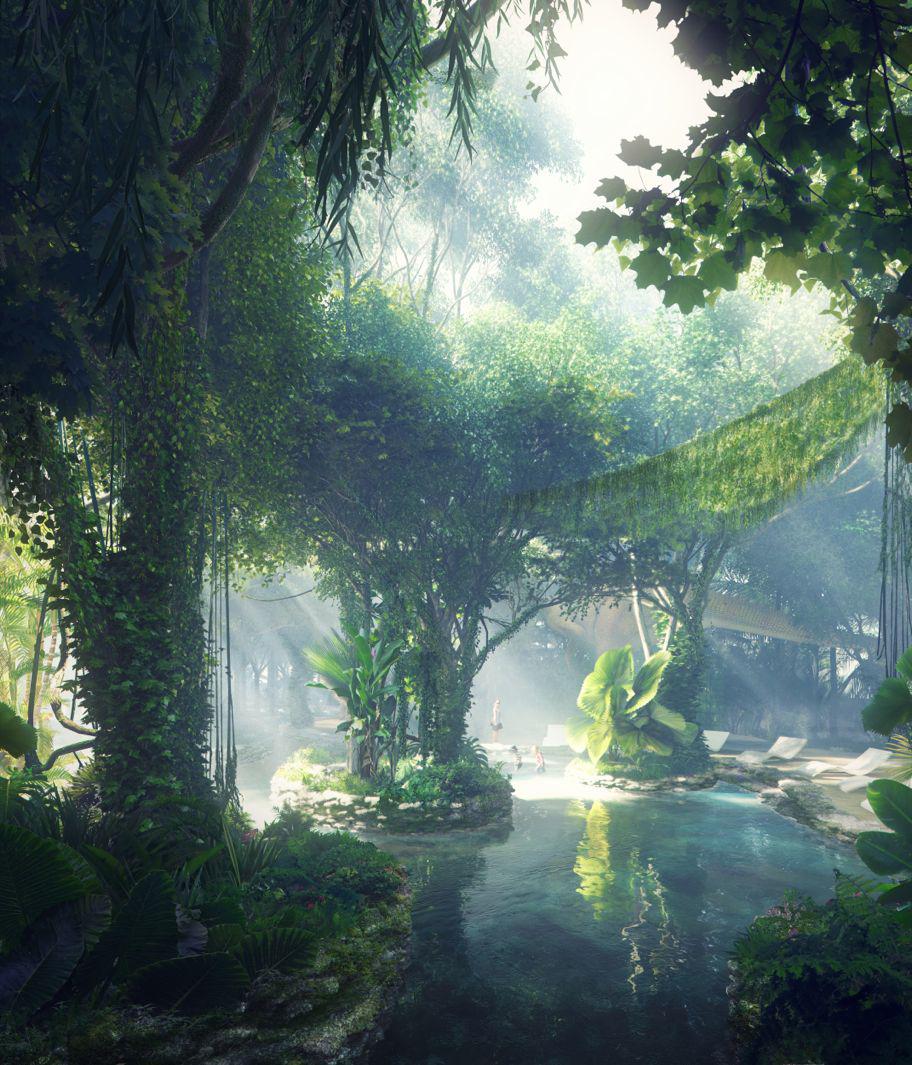 So in a city that boasts what might be the most luxurious hotel in the world, those in the hospitality business need to offer more than free Wi-Fi and a nice pool to turn heads. Which might help explain why a new hotel project set to open in 2018 hopes to lure five-star travelers with a man-made rainforest.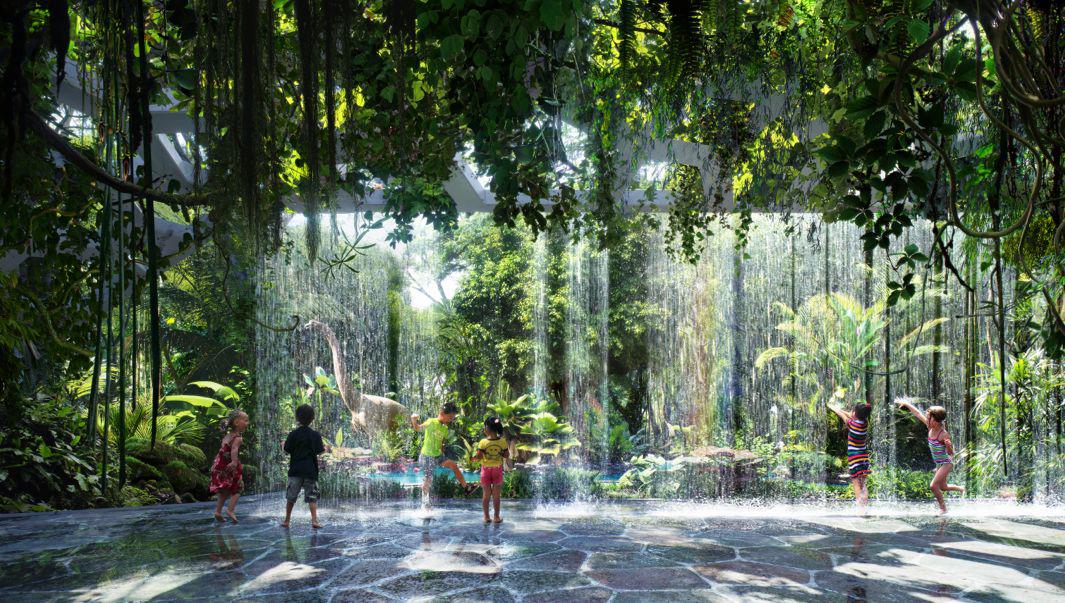 Designed by ZAS Architects Dubai, the $550 million Rosemont Hotel and Residences Dubai will feature nonessentials like an indoor bowling alley, robotic luggage handlers, a trampoline park, and a glass-bottomed sky pool that lights up at night like a starry sky.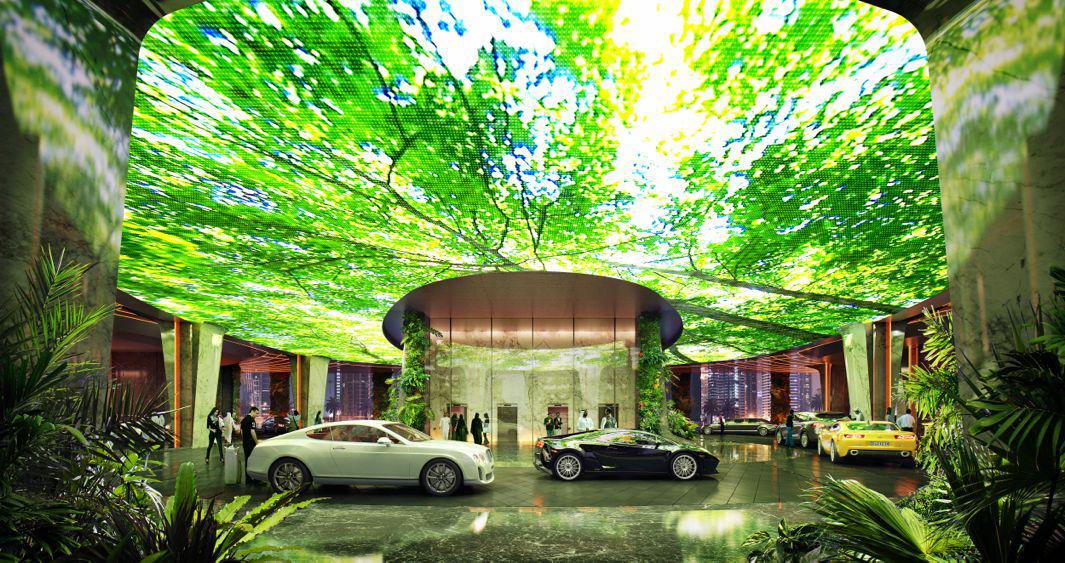 But its crowning glory will be an "immaculately landscaped" 75,000-square-foot man-made outdoor rainforest complete with refreshing "tropical mist lightly spraying through the trees," a splash pool, and a rainforest café, plus adventure trails and play zones, waterfalls, streams, and "a prehistoric Jurassic-inspired marsh" that "provide unique entertainment for families not found elsewhere in the city."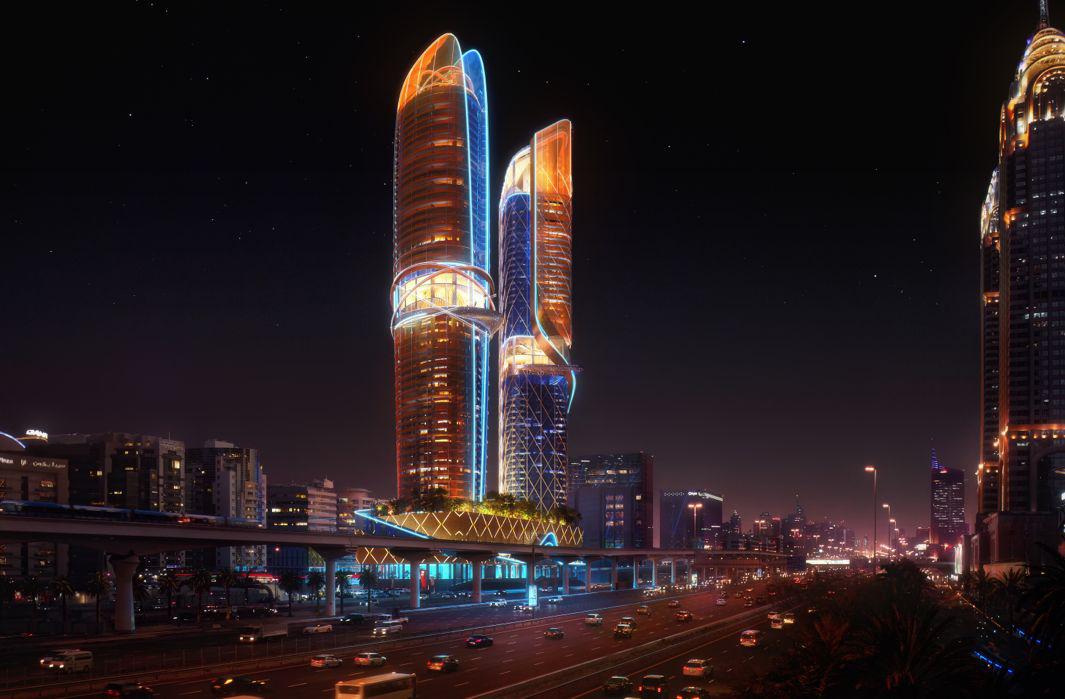 And what is a rainforest without rain? The hotel rainforest's sensory rain system "creates a 360-degree experience, simulating the sensation of being surrounded by rainfall without actually getting wet."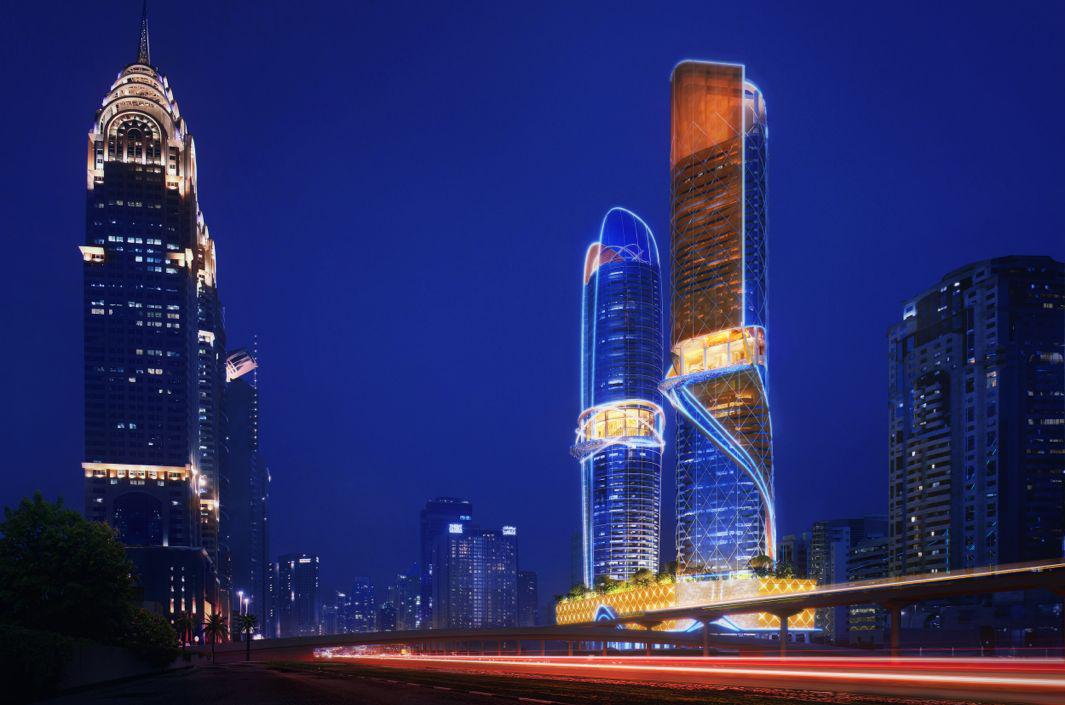 And because luxury like this doesn't skimp on details, the designers have even found a way to pump some humidity into the Middle Eastern desert, using "volumes of stored recycled water" to create high humidity "mimicking the tropical rain forest environment."