Campaign buttons have been around since supporters wore George Washington's initials on their lapels. Abraham Lincoln was the first presidential candidate to use his image as a marketing tool on pins in 1860. William McKinley was the first to mass-produce these wearable tokens of political allegiance in 1896.
In 2016, Hillary Clinton has recruited dozens of designers for the Forty-Five Pin Project, a series of 1- and 3-inch pins, made in the U.S. by union labor, in support of America's first female major party nominee for president.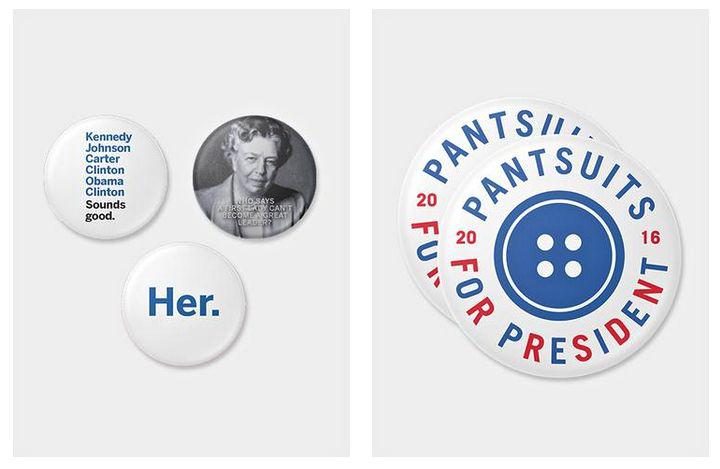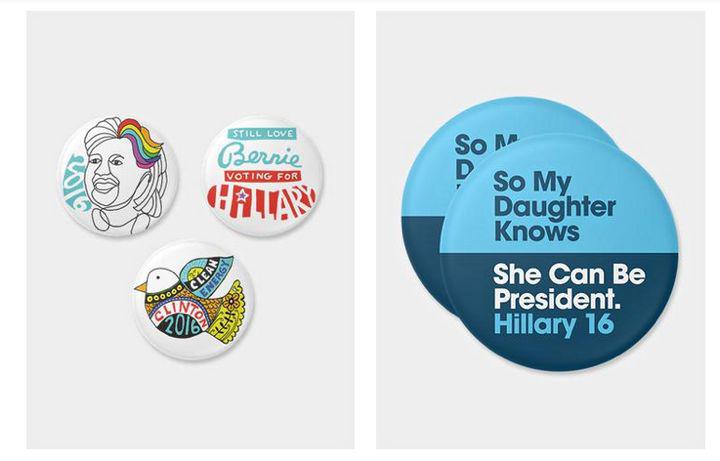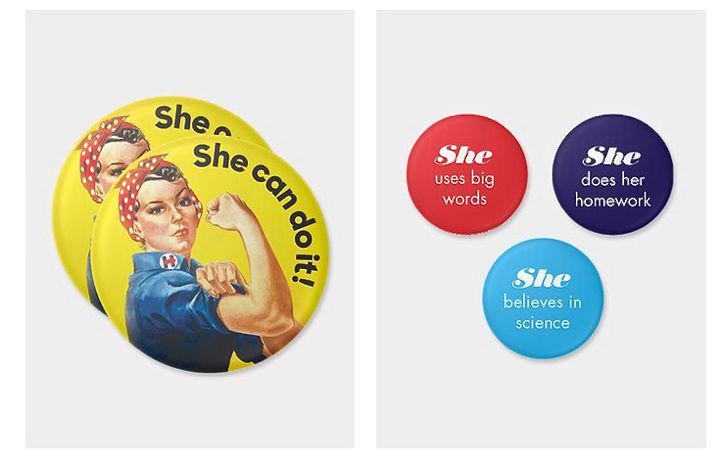 "Campaign buttons tell the story of a campaign and a candidate," reads a project description on Clinton's website. "To help tell Hillary's story, we invited 45 artists and graphic designers to create button designs that embody why they support Hillary."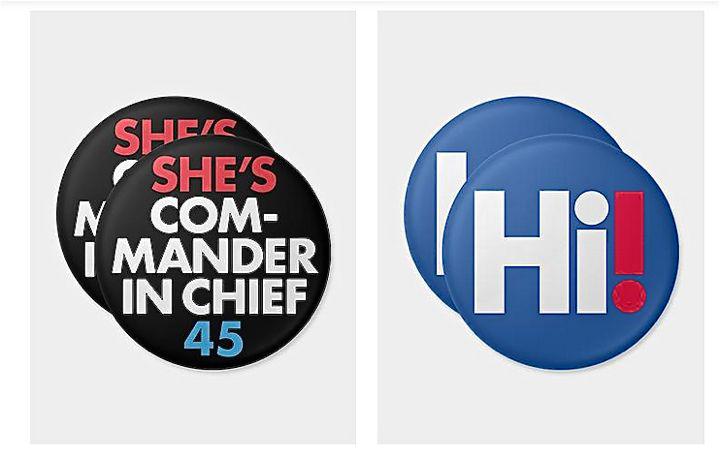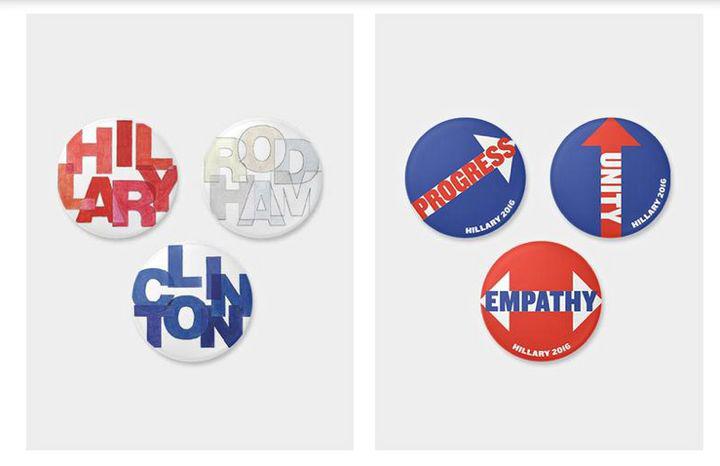 The 45 individually designed pins represent a diverse range of styles by leading American designers, including Pentagram partners Paula Scher and Michael Bierut (who designed Hillary's campaign logo) and type designer Tobias Frere-Jones. They are available to purchase for $5 each, or supporters can buy a full set of 45 pins for $100.