British designer Dominic Wilcox is a master of the whimsical. His childlike imagination has created inventions such as a stained-glass driverless car and a helmet with a crane that serves cereal. He has brought children's inventions and imaginary friends to life, and last weekend in London, he created a contemporary art exhibition for dogs.
The pop-up exhibition was part of an ongoing campaign from U.K. insurance company More Than encouraging people to boost the physical and mental health of their animal companions by playing more with their pets.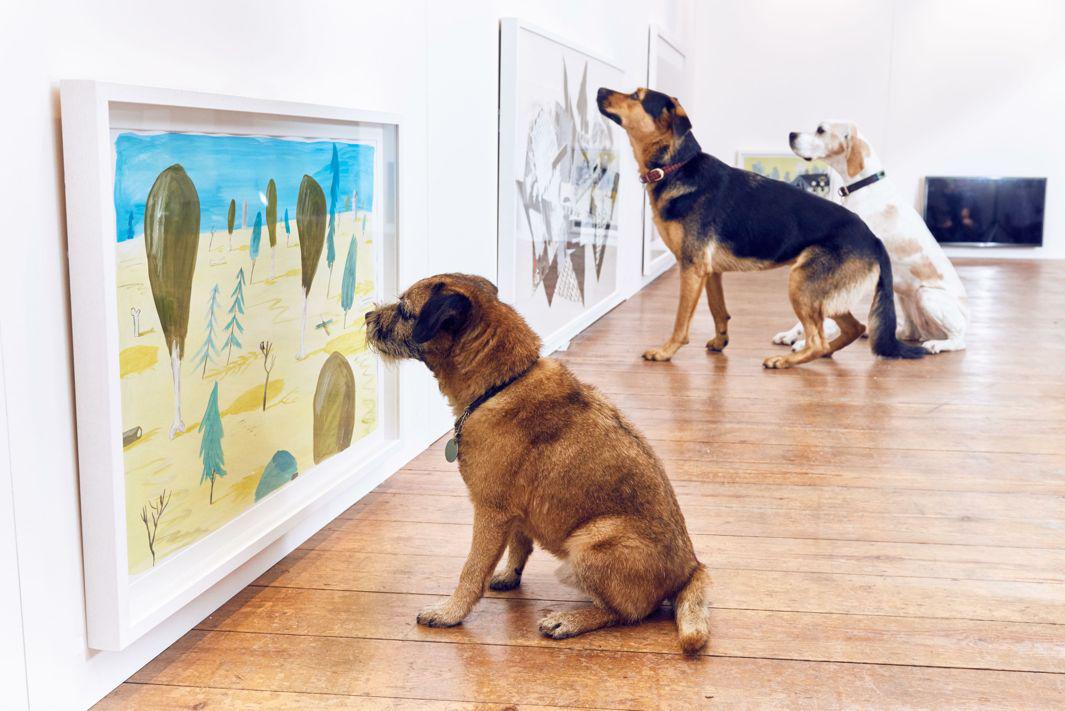 "Wilcox was challenged to imagine up and create a series of contemporary works that wouldn't look out of place in the Tate Modern," the organizers said in a press release, "but are made specifically for the enjoyment of man's best friend."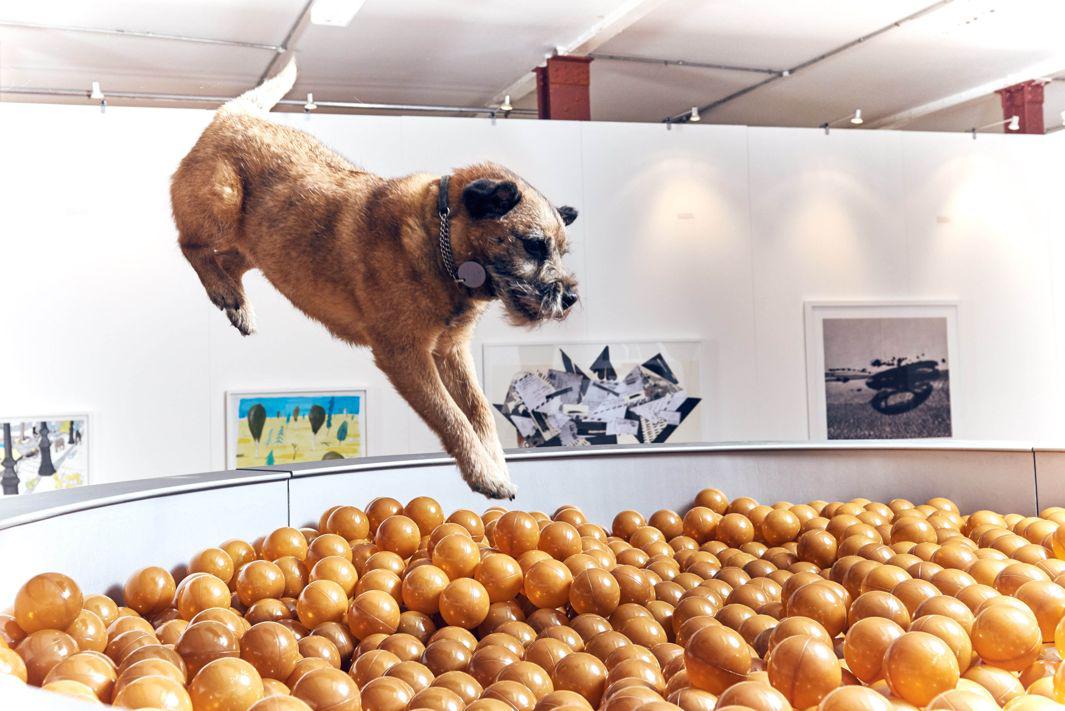 Wilcox engineered a series of interactive, contemporary art installations based on things that dogs like to do. Cruising Canines is an open car window simulator that features a fan to replicate the wind, scented with the dog-friendly perfume of raw meat and old shoes. Dinnertime Dreams is a 10-foot dog bowl filled with more than 1,000 balls that look like dog food. Other exhibits allow dogs to chase interactive sprinklers or lose themselves in a mesmerizing video of a bouncing Frisbee.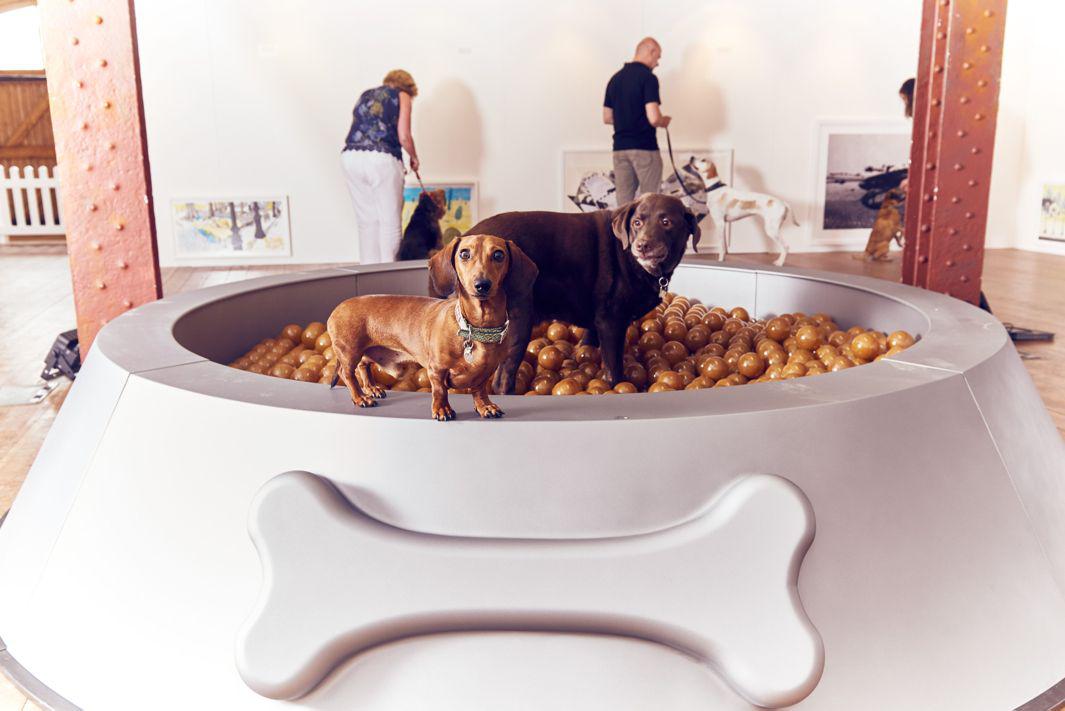 And because the show was not simply an indoor version of a dog park, Wilcox curated a series of paintings and multimedia exhibits by five British artists tailored to the gray-yellow-blue color spectrum seen by dogs and displayed at dog-eye level for their viewing pleasure.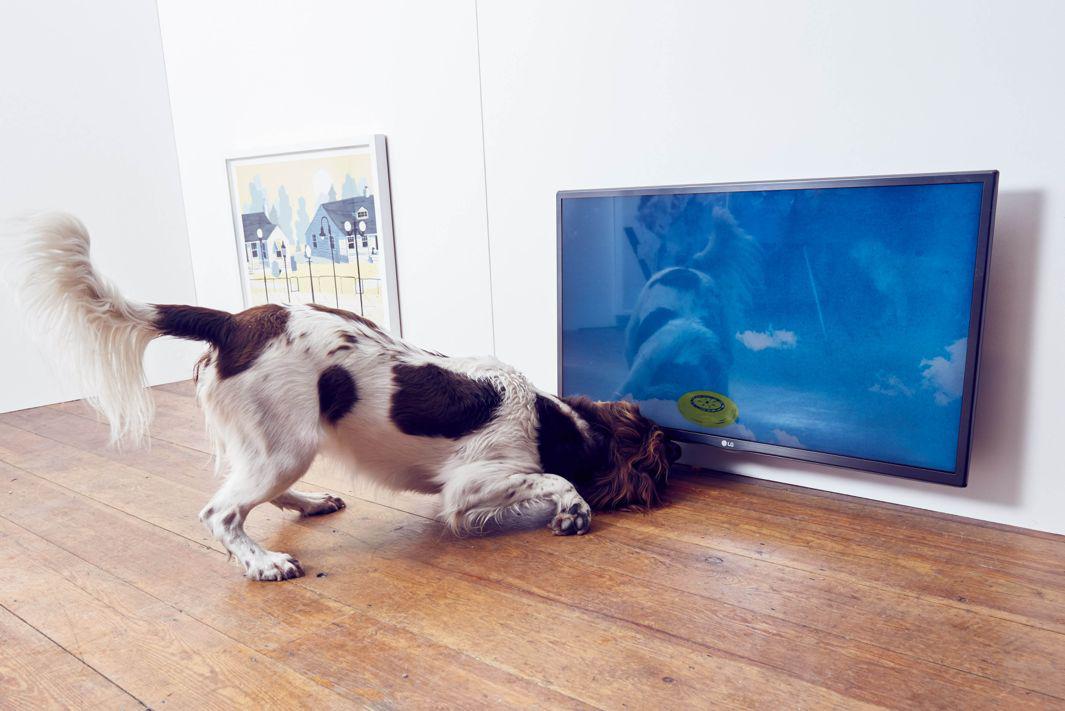 "Contemporary art has long been an important source of inspiration and fascination for humans, but never before has it been created with a view to drawing the same kind of emotions out of animals instead," Wilcox said. "While it's certainly one of the more interesting challenges I've faced in my career, it feels great to have created such a truly unique collection of interactive artworks for a completely new audience."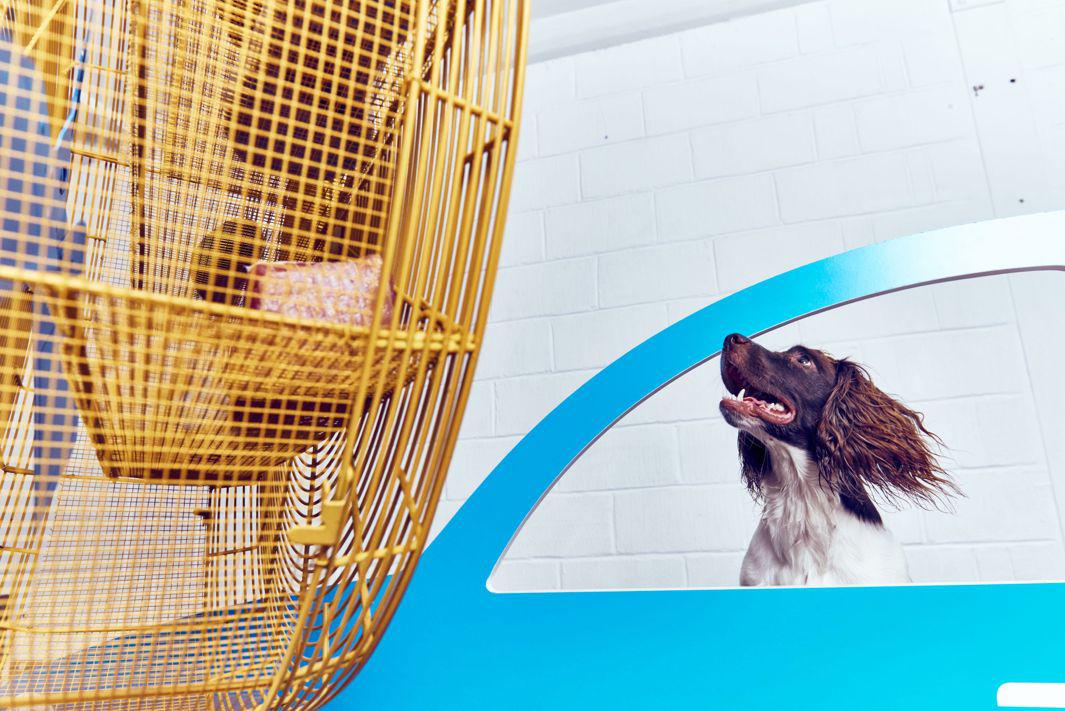 Watch the dogs interacting with the exhibits in this brief video narrated by Wilcox: