Around the world, architects and communities are grappling to define the 21st-century library, representing a paradigm shift from the hushed repository of physical books to a tech-savvy, inclusive space to unite people around learning, shared interests, and exploration in an ever-lonelier digital world.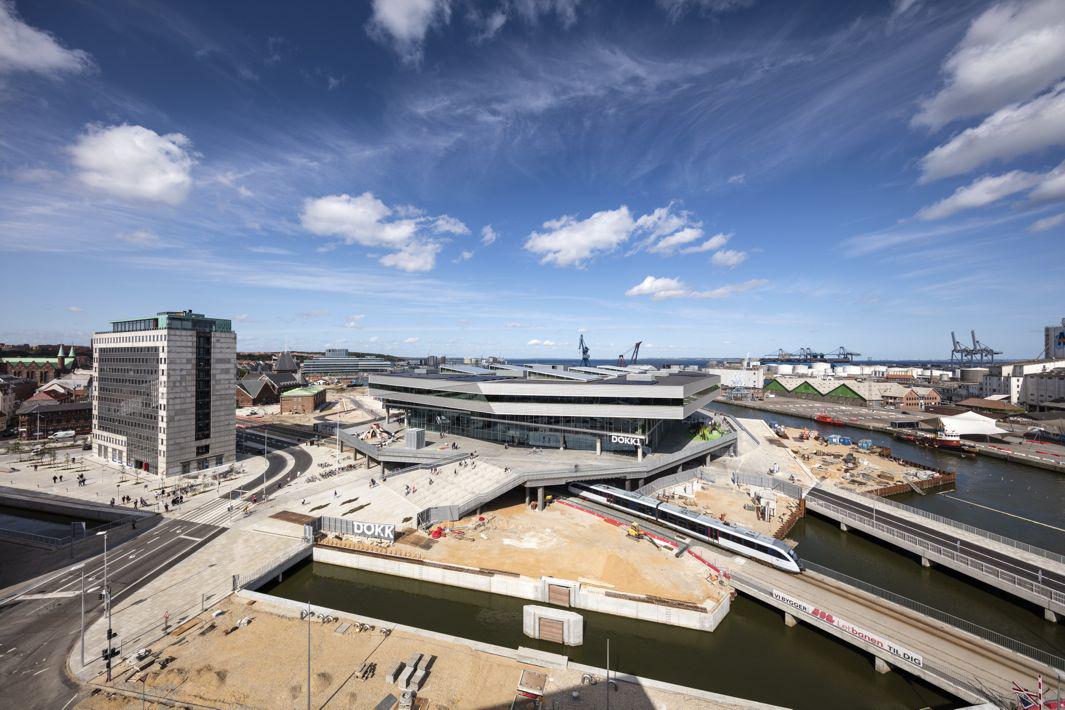 So what does the library of the future look like? One striking example is Dokk1, in Denmark's second-largest city of Aarhus, which won an international contest earlier this month for the best public library of 2016.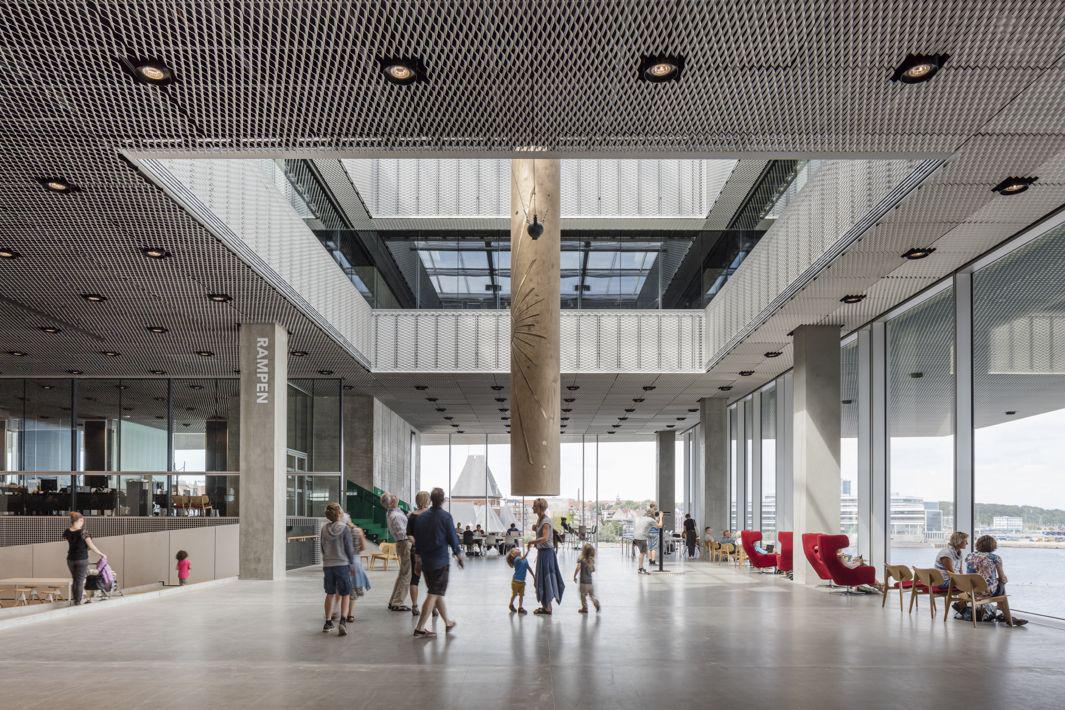 Designed by Schmidt Hammer Lassen Architects and completed in 2015, the library beat out nominated libraries from Australia and the U.S. at the annual meeting of the International Federation of Library Associations and Institutions in Columbus, Ohio.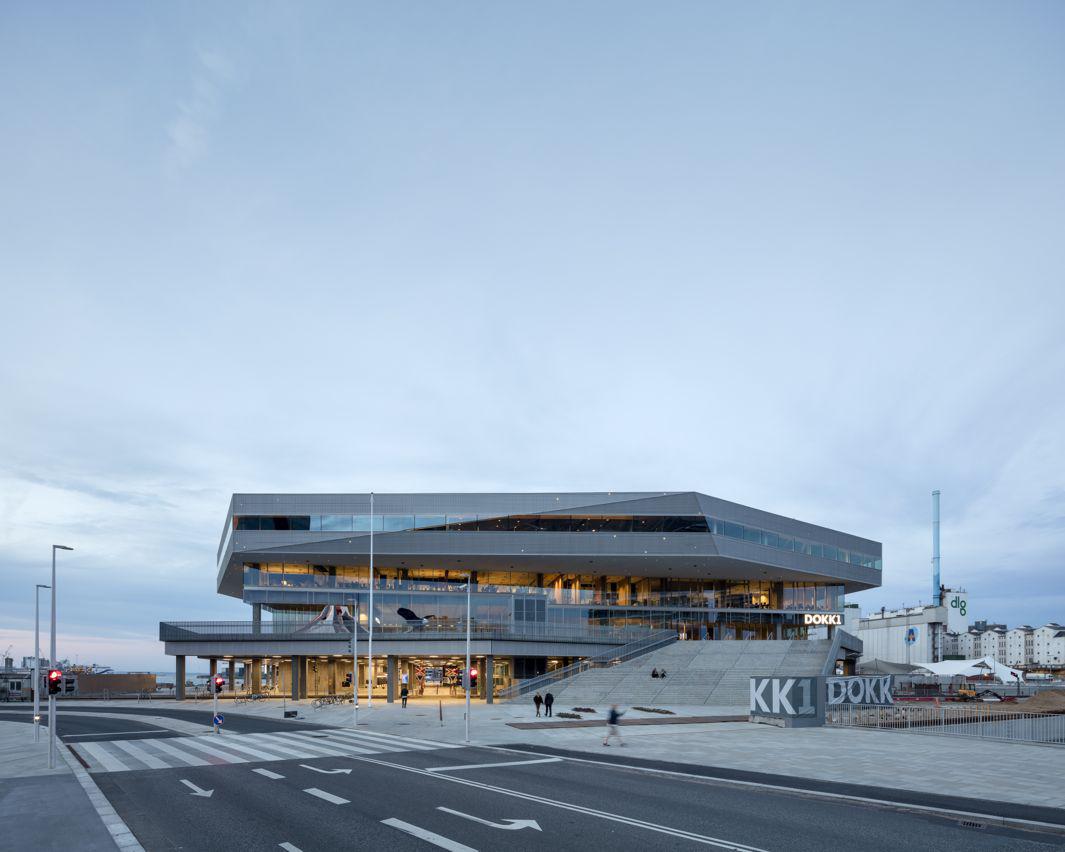 "Dokk1 is an unusually successful encounter between two beautiful Danish traditions," Danish Culture Minister Bertel Haarder said in a press release. "On one hand, our cultural ambitions to open up all branches of knowledge to every generation and social class and, on the other hand, our sense of functional and beautiful design."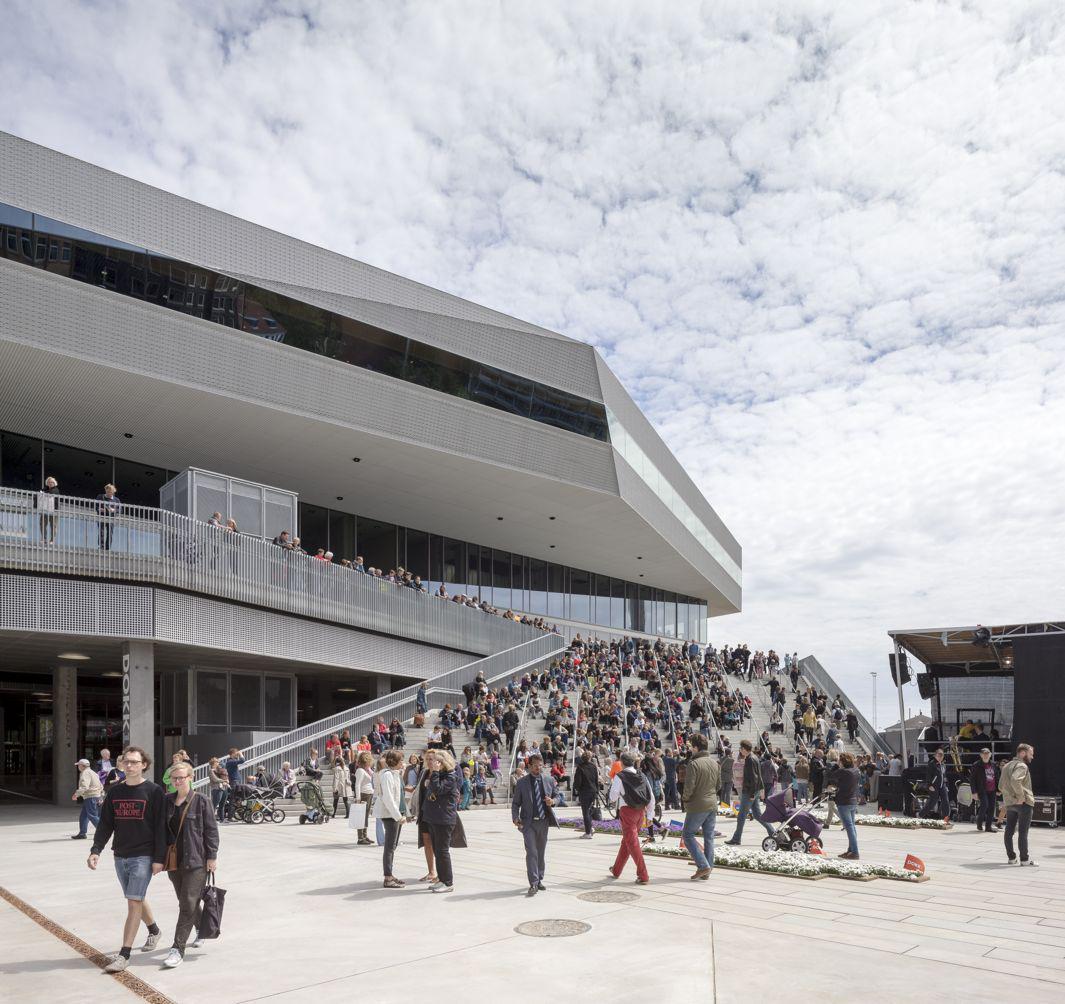 At more than 383,000 square feet, Dokk1 is the largest public library in Scandinavia. The interior has a flexible design that allows it to house maker spaces and host workshops for individuals and groups of all ages. The low-energy design incorporates solar panels, LED lighting, recirculation of ventilation air in the parking area, and seawater cooling. Users can communicate via Instagram to screens in the library and a quirky connected button at the hospital's maternity ward allows new parents to sound a library bell every time a child is born in the city. Accessibility is a priority in the design, with multiple outdoor areas and entrances on all sides of the building.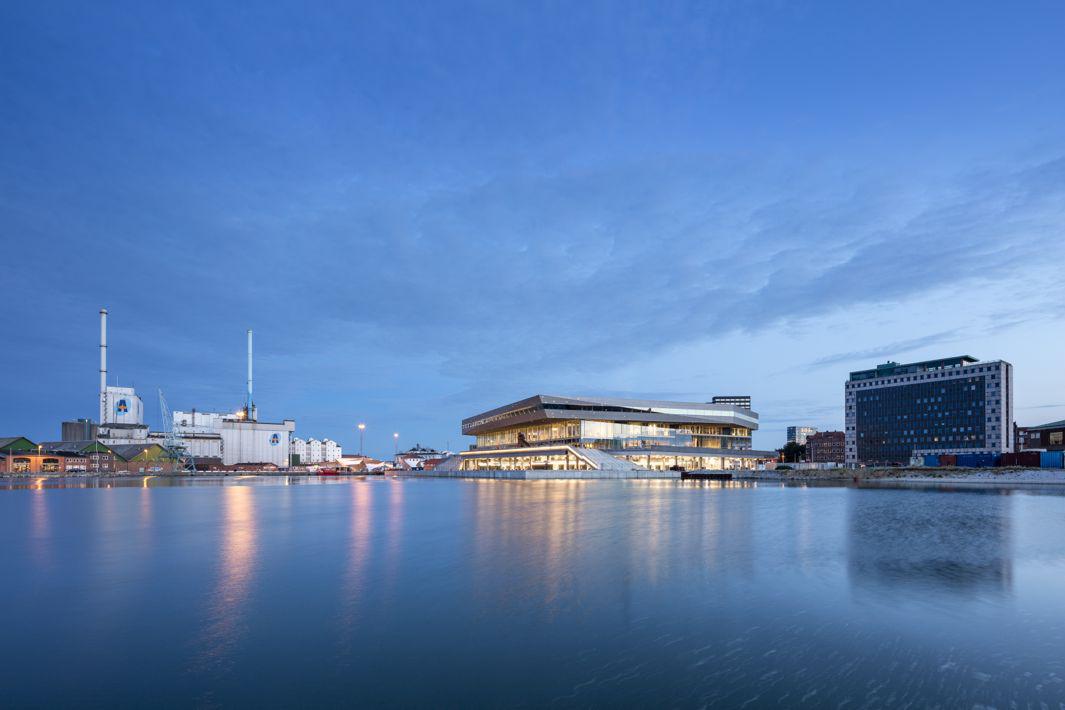 "Dokk1 is a covered urban square," Senior Partner Kim Holst Jensen of Schmidt Hammer Lassen Architects said, "an undulating landscape that facilitates learning, knowledge sharing, innovation and a sense of community. Our goal has been to create a stimulating and dynamic environment at this unique location that fosters valuable and meaningful relationships between people; a cultural centre that everyone can see themselves in."