Amsterdam's Schiphol Airport continues to tap top-tier Dutch design talent to salve the drudgery of airport travel. After designer Maarten Baas helped the weary traveling masses pass the time by installing a 10-foot performance art clock in Lounge 2 featuring a man painting the passing minutes by hand, on Saturday the ever-innovative Daan Roosegaarde introduced a new permanent artwork that has turned an empty 328-foot-long wall inside Departure Hall 3 into a modern-day Dutch landscape painting of a cloudy blue sky.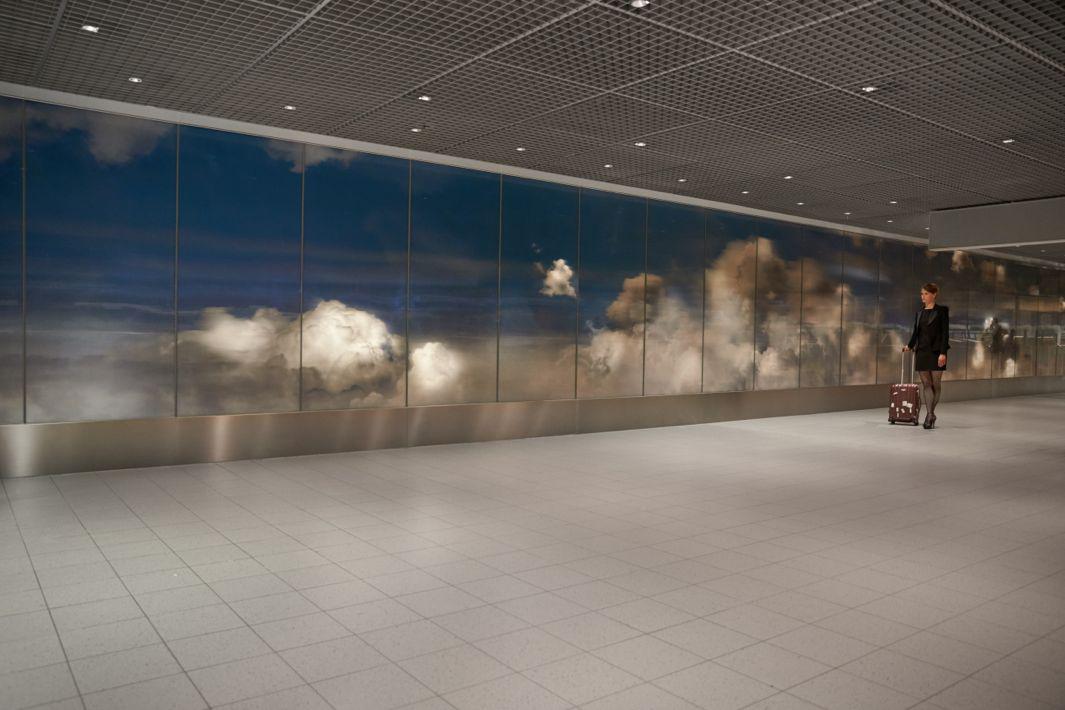 Roosegaarde's "Beyond" is inspired by 17th-century Dutch Golden Age masters such as naturalistic landscape painter Salomon van Ruysdael. Using a printing technology that produces perspective and the effect of movement when seen from varying angles, his cloud wall plays with light and dimension, looking by turns like a giant Dutch landscape painting come to life and a blown-up version of the view from an airplane window.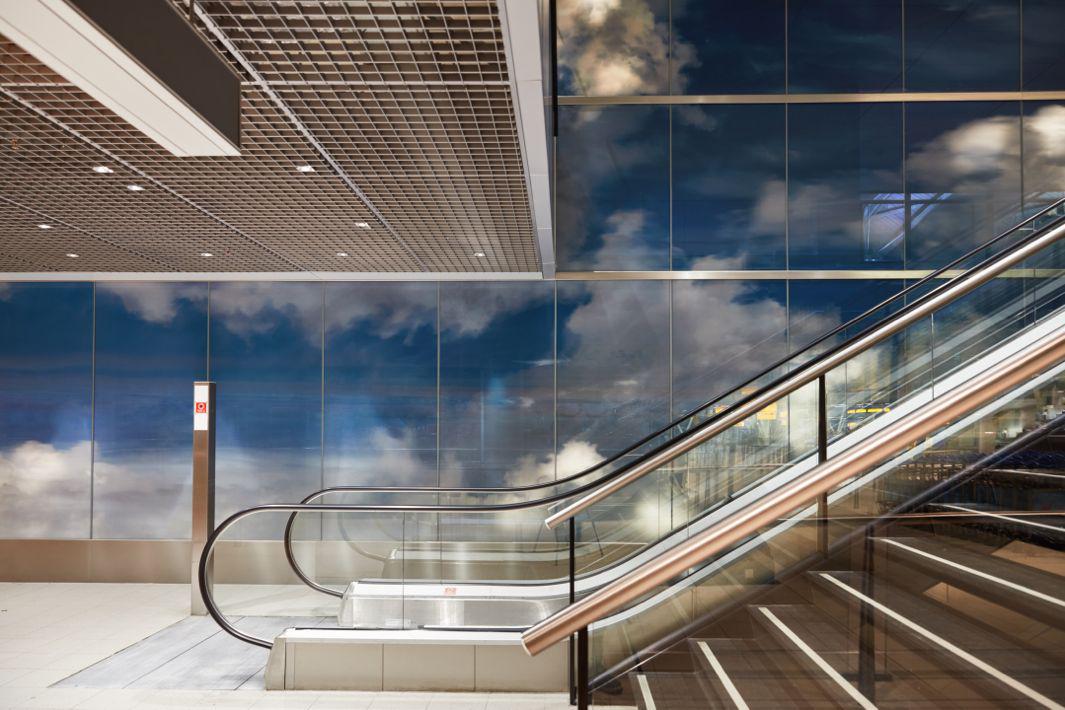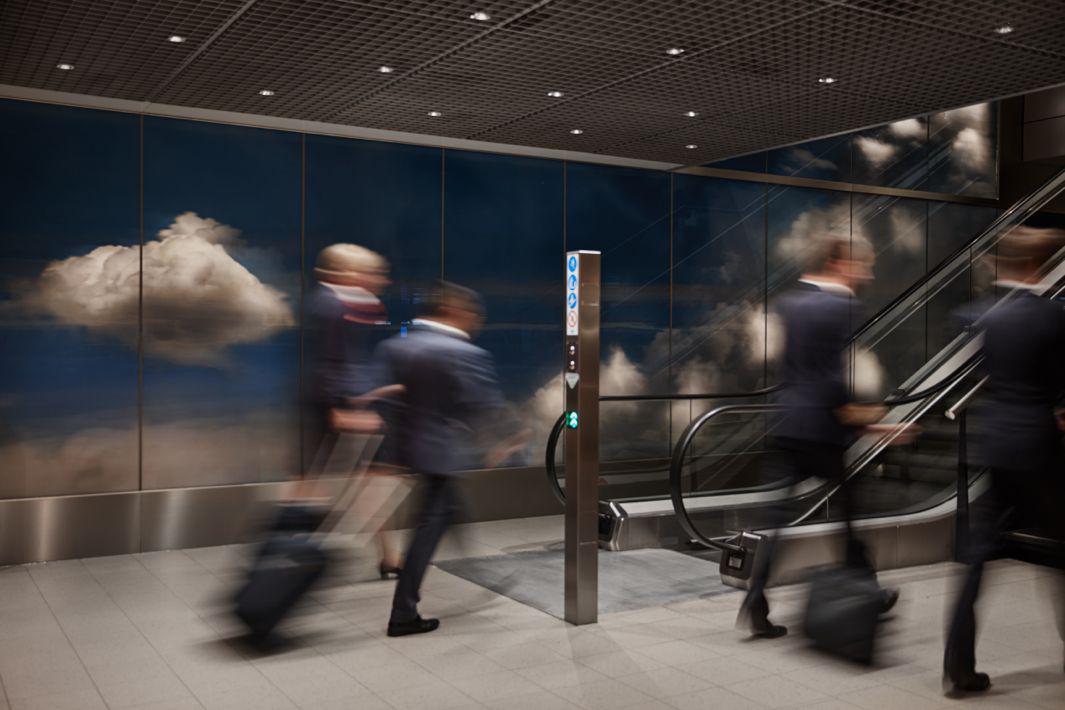 "Although only 10 centimeters thick, the cloud wall gives the impression of providing miles of space," reads a project description, calling the wall a "groundbreaking visual 'augmented reality space' whose 3D effect is enhanced by yellowish-white led lamps embedded in the wall, creating a space that is both physical and poetical."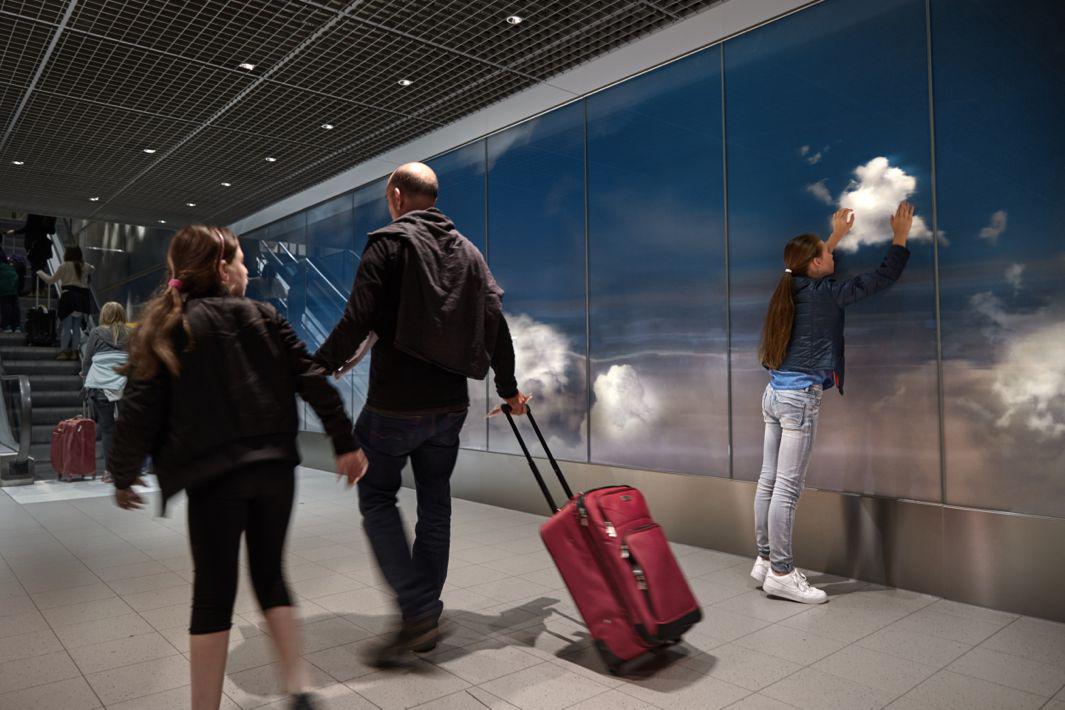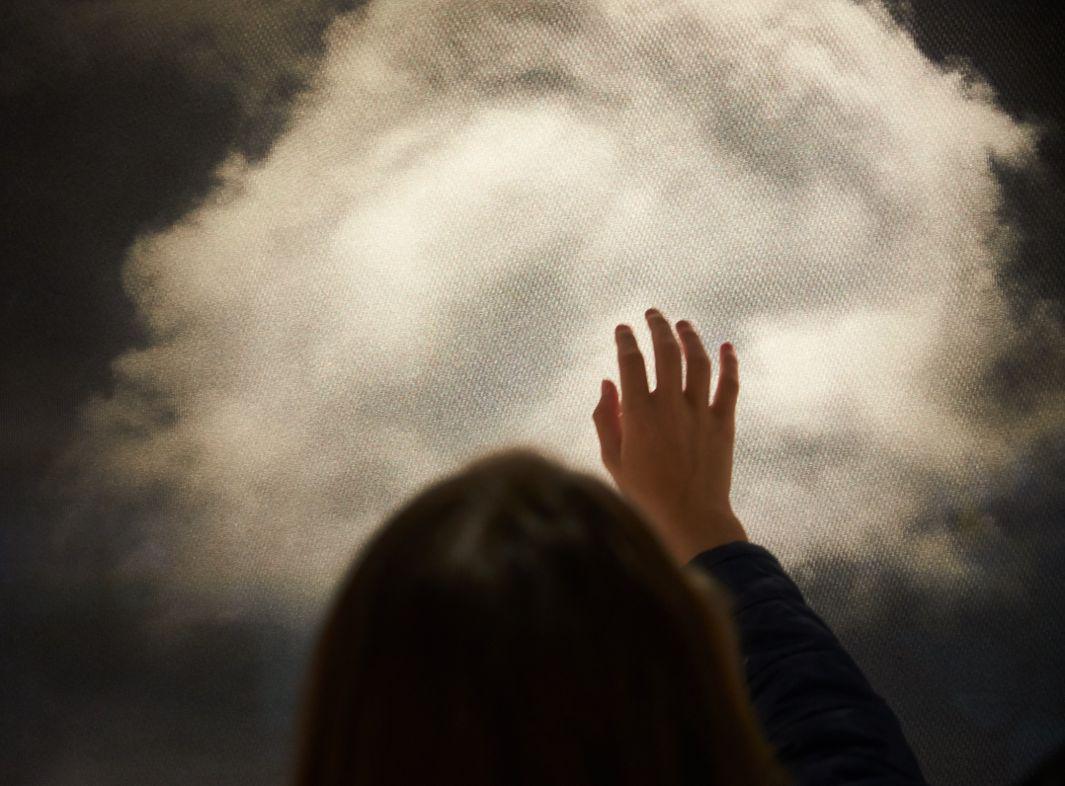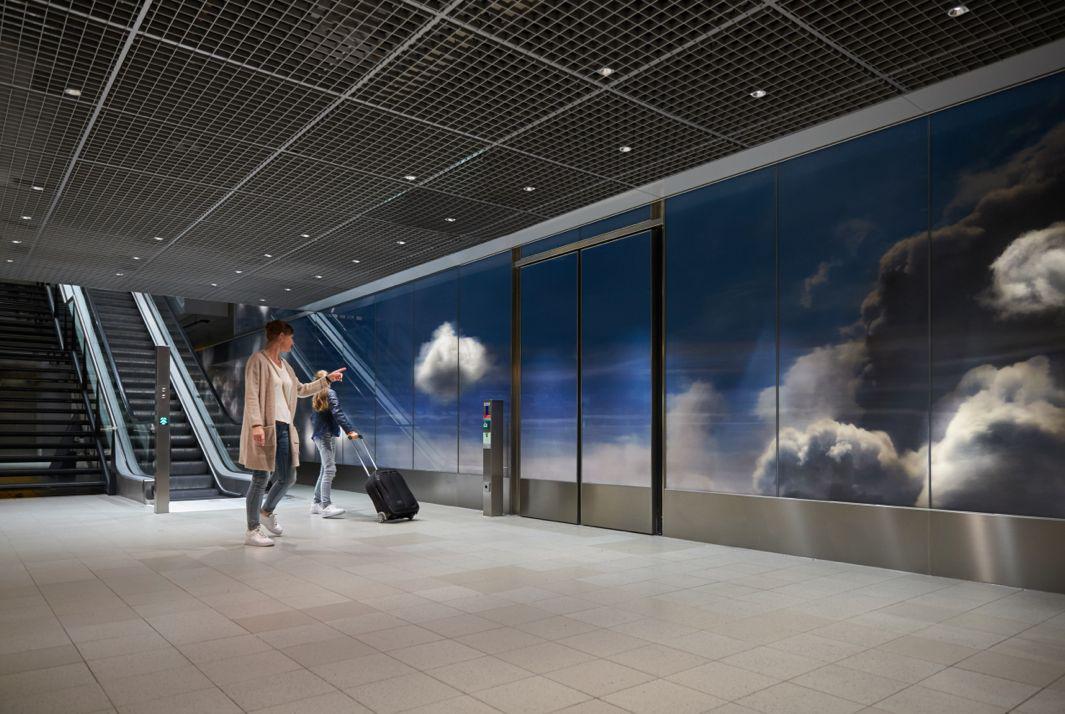 Roosegaarde said in a press release that his wall, evocative of Dutch clouds and sky, "creates a place of wonder and identity" in the midst of the busy airport. "Looking at the clouds, people start dreaming again and find their own stories in them," he said.