A vertiginous new glass pedestrian bridge claiming to be the world's longest and tallest opened earlier this month in China. The 1,410-foot-long Zhangjiajie Grand Canyon Glass Bridge is but a relative whisper of glass panels and steel beams suspended 984 feet above the Grand Canyon of Zhangjiajie.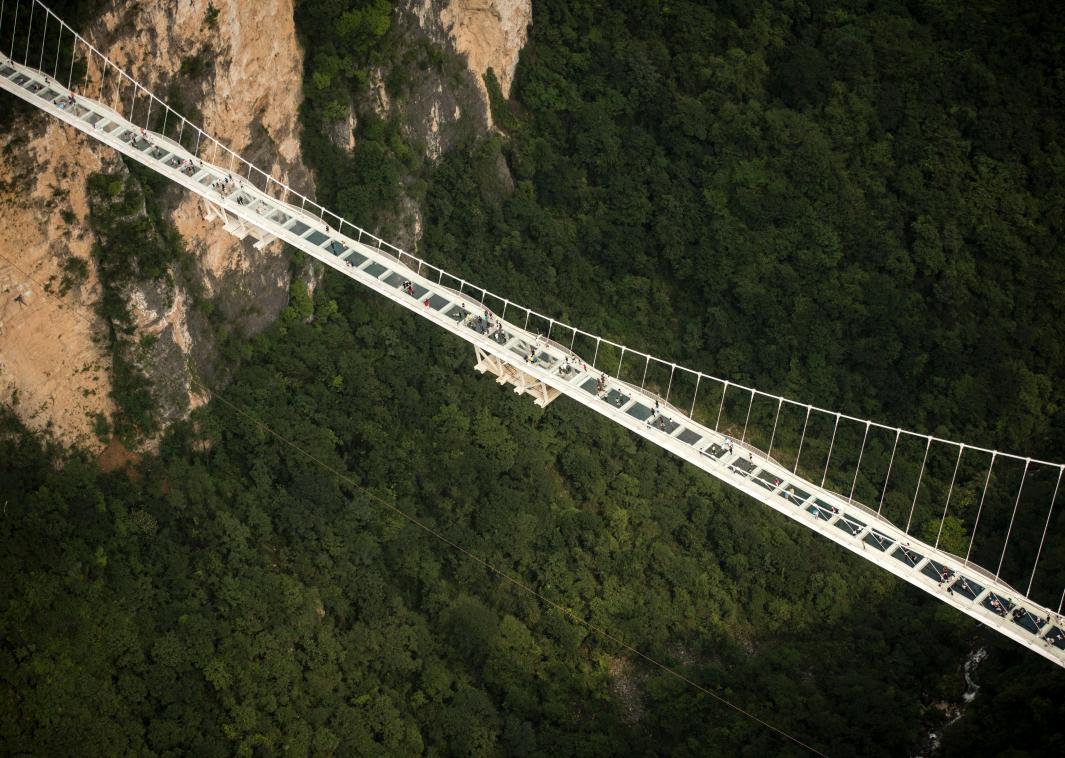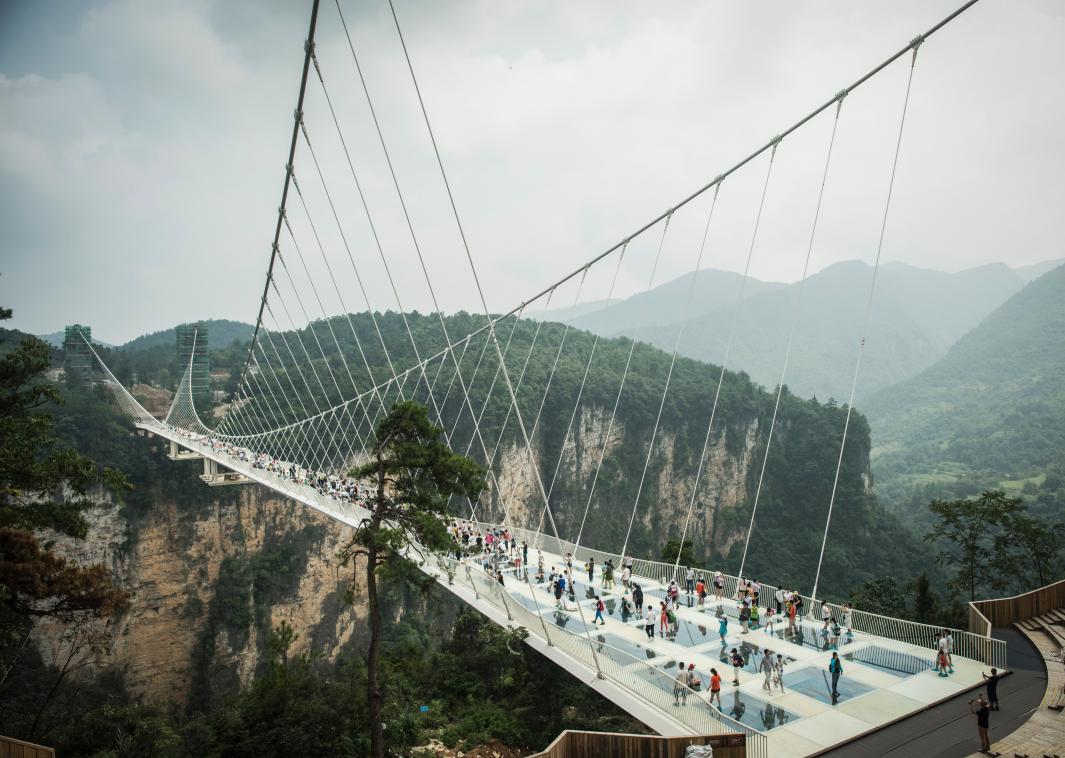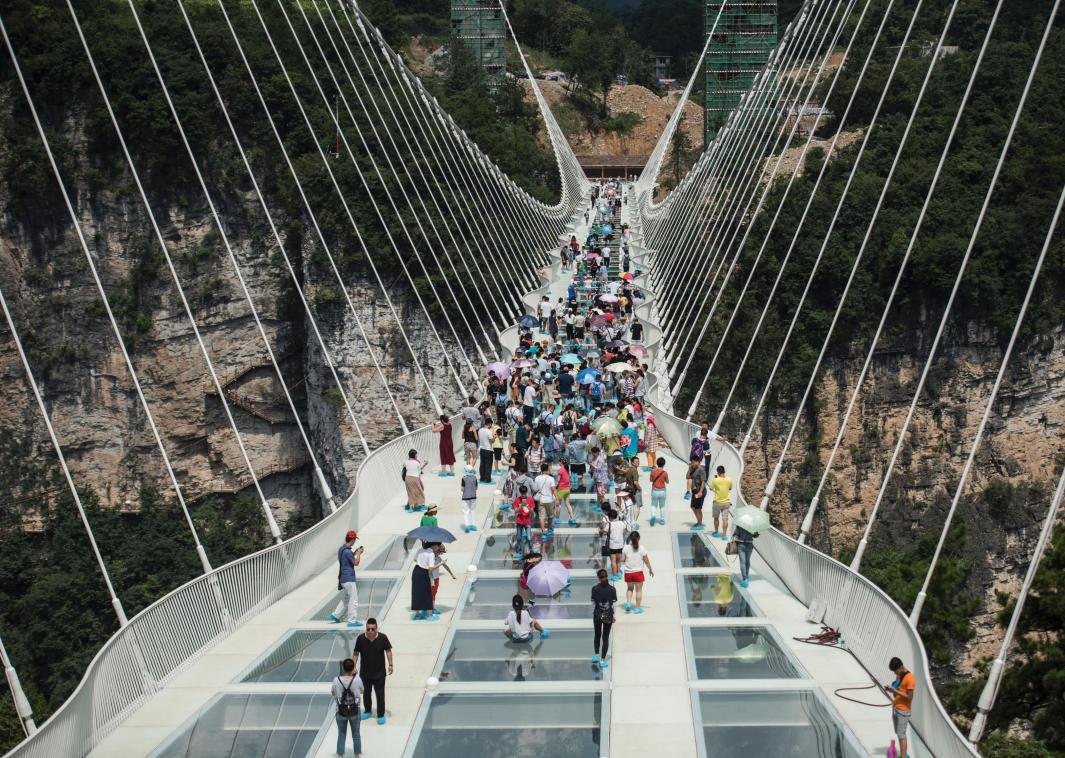 "The Zhangjiajie Glass Bridge was designed to be as invisible as possible—a white bridge disappearing into the clouds," Israeli architect Haim Dotan told Dezeen. "Nature is beautiful as is. One wants to make the least impact upon it."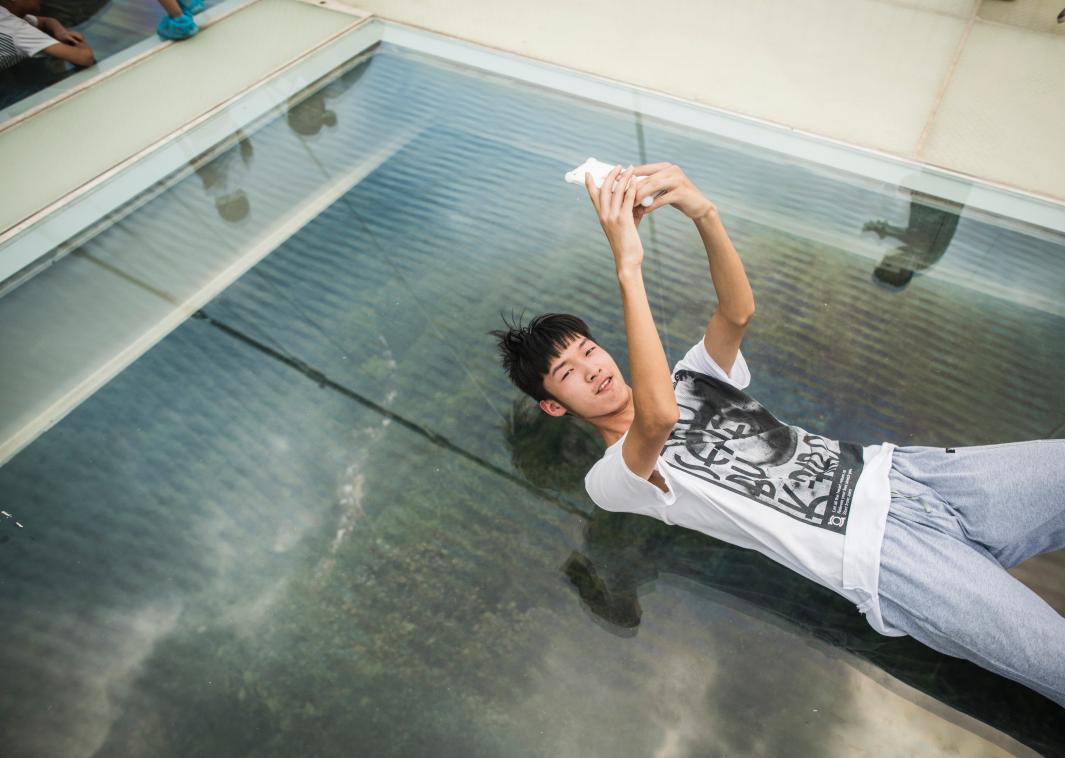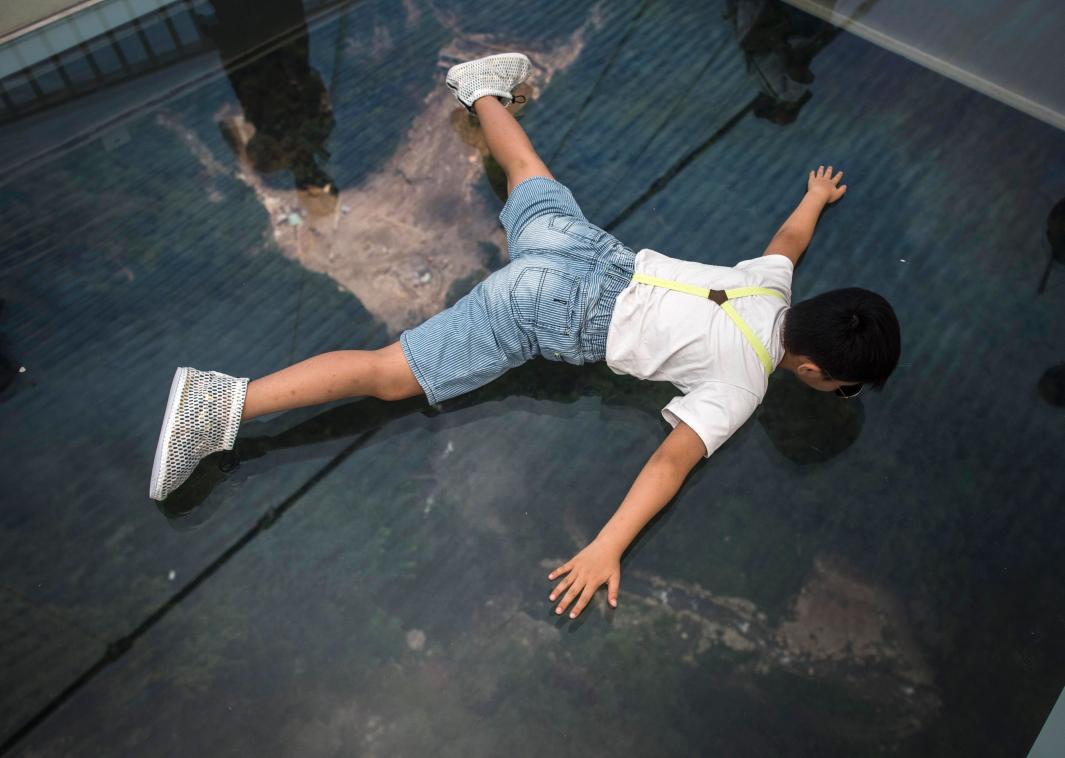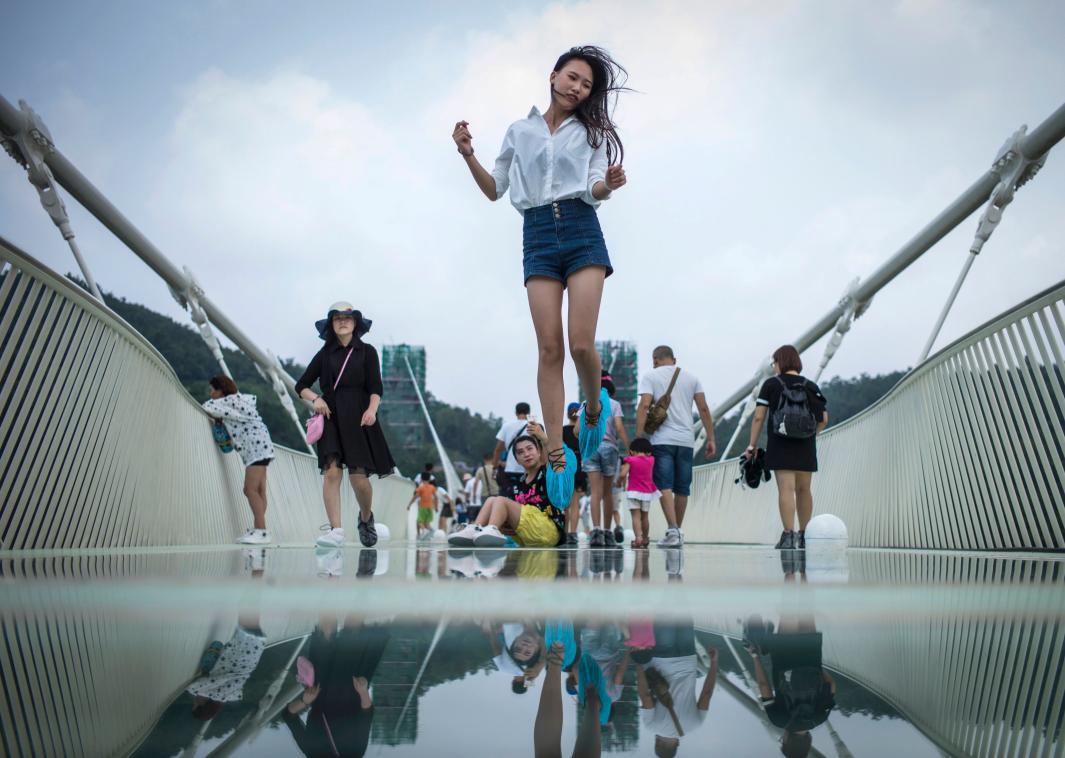 The 20-foot-wide bridge is an instantly popular tourist attraction that can hold up to 800 selfie artists and thrill-seekers at once. Dotan added that it will also be used for private events, notably as a fashion-show runway. But bridge rules ban high heels, and the (literally) faint of heart are discouraged from visiting.